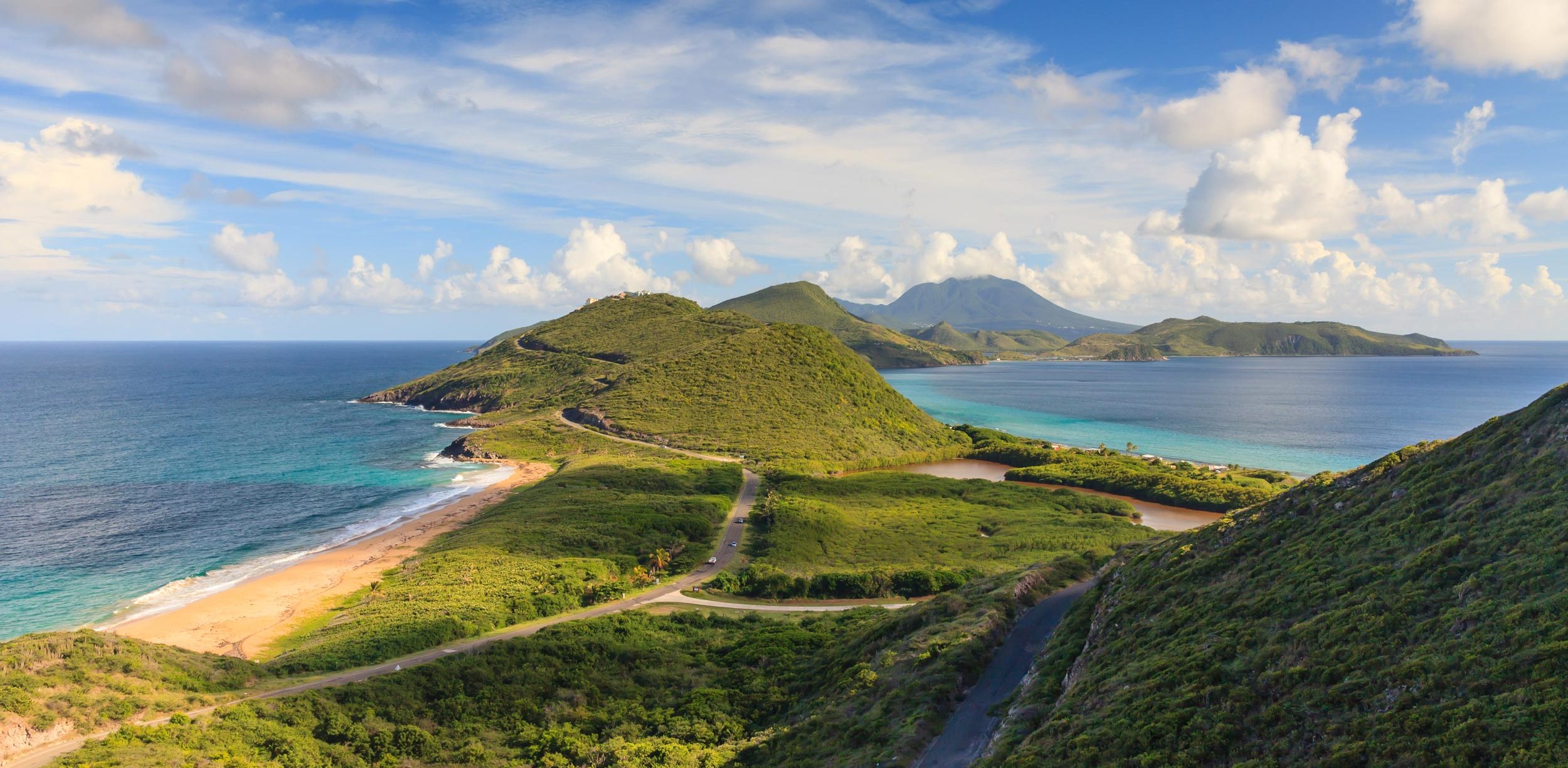 Emerging Luxury in St. Kitts
By Jessica Ashley Merkley
For anyone living in northern climes, the deplaning process in the Caribbean – with its immediate blast of humid tropical air consuming the senses-defines a signature moment of the vacation experience. You can always recognize those travelers from the south who take the jetway stairs as if it's just another day; whereas those from the north east and Canada experiencing frigid winters always pause and giggle like school children as they invite the bright sun to warm their skin and define their arrival. Even the most polished traveller will admit that temperate greeting is what it's all about – no matter how many islands have been frequented over the years.
The YU Lounge in beautiful St. Kitts adds a perfect complement to this sensuous experience. Based on the same concept in Mauritius, the emerging destination of St. Kitts and Nevis opened their version of this VIP service just four years ago – delighting discerning travellers, celebrities and international leaders. It's a VIP private lounge for both private and commercial travellers located in an architecturally stunning building inside the airport property. A YU Lounge attendant will greet you on the sun splashed tarmac, whisk you off in a Porsche SUV and deliver you to the ultimate pampering after a long flight.
Pre-arranged by your luxury hotel, or travel concierge, it is as simple as strolling off the plane into an awaiting car beside your aircraft- commercial or private-and you have arrived. YU Lounge attendants take care of baggage handling, check in, immigration and customs; all while you sip champagne and enjoy savoury tapas in a beautiful reception lounge overlooking a private deck and infinity pool.
Let's be honest, there is no airport on this planet that one might be eager to linger post arrival. Wherever you might be, once the necessary processing is complete it truly is a race to the sedan and a hasty exit. At YU Lounge it is different. I recall the lounge attendant softly suggesting my driver had my luggage while handing me my passport and clearance papers – all while topping up my flute with champagne. I told her I would stay a little longer to sample a few more bites, finish my refreshments and carry on what had become a spirited conversation about St. Kitts with my companion.
It's a nice way to arrive. And to depart as well.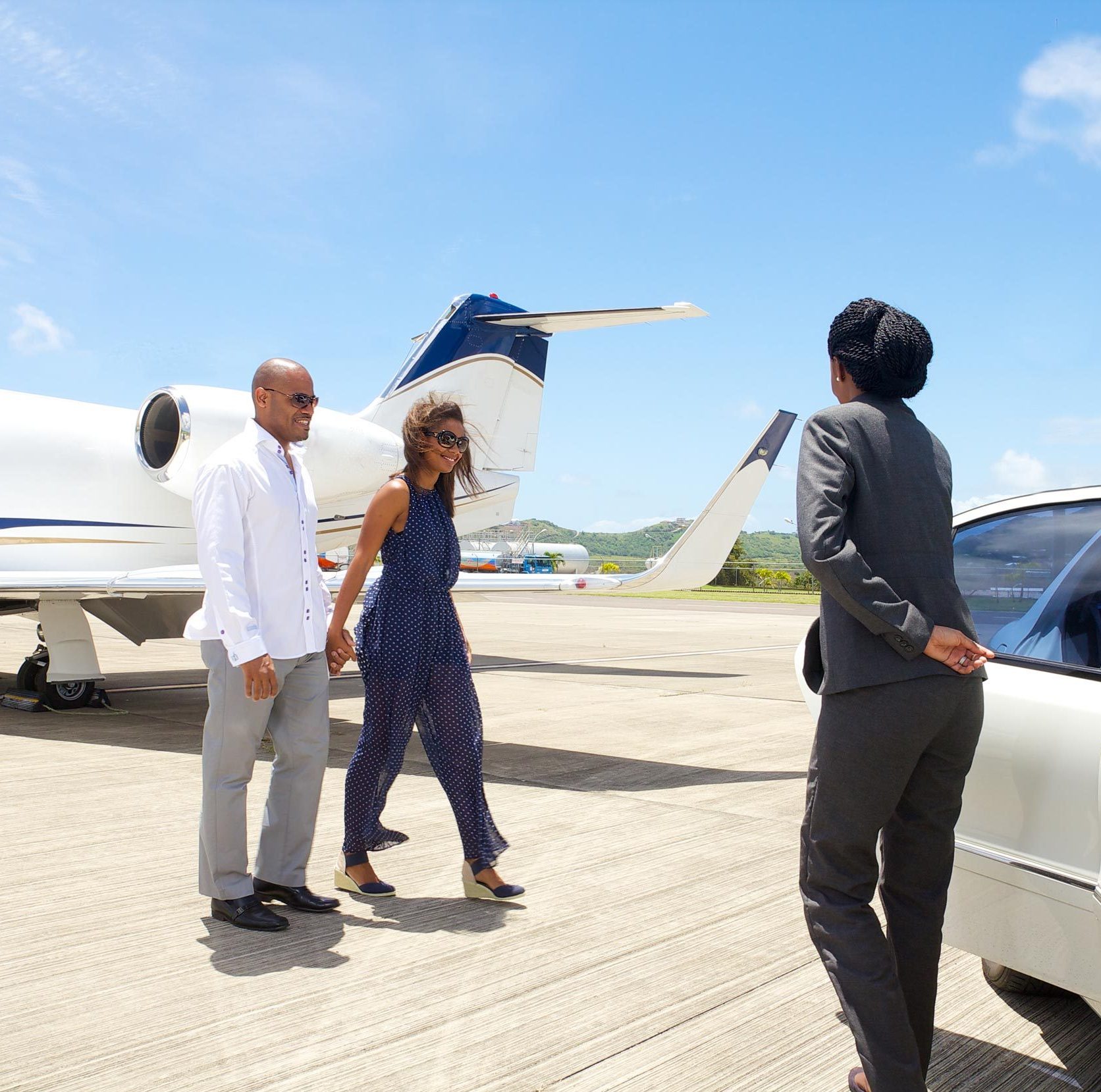 St. Kitts and Nevis are a Federation –  two islands politically combined, making it the smallest sovereign state in the Western Hemisphere, in both area and population. Part of the Leeward Islands, and splitting the Atlantic and Caribbean Sea, both are located about 400 km east of Puerto Rico.  A rich history fuelled by many military battles defined St. Kitts as nations vied for the profitable sugar cane business. That industry is now dried up with the economy primarily driven by tourism, yachting and unique properties generating a new found interest in this elegant, yet richly authentic Caribbean setting.
Twenty minutes from the airport and down the south peninsula is another stunning example of the emerging luxury in St. Kitts: the Caribbean's very first Park Hyatt – just past the super yachts in the Marina at Christophe Harbour. The 126-room resort spans the secluded beach of Banana Bay at the foot of the island's lush rolling hills, and enables guests to discover this idyllic island through sophisticated design, art, culinary experiences and immersive excursions. Home to three signature restaurants, a resort spa and wellness center, and indoor and outdoor event spaces, the resort proudly introduced this unparalleled and unique Park Hyatt experience to the Caribbean.
The Park Hyatt design sensibilities match modernism with the alluring history of St. Kitts – and it works. Design transcends architecture and fixtures, allowing for unique interaction with guests. Customized cocktails at Flemings Bar in the Great House is a perfect example – your mixologist sets up shop at the end of a large shared table instead of the typical long bar set up. Guests truly get a sense of exclusivity as refreshments are crafted in front of you while Kittitian folklore and history are shared by the bar keep.
With only 78 rooms and 48 suites, this is a sprawling property housing multiple structures – all facing the sea – with the mountains rising up behind and the island of Nevis just a mere ten-minute water taxi away across the narrows.
Nevis is an adventure in itself, a must do scenario that captures the romance of island hopping with the elegance of resorts such as the Four Seasons, Montpelier and Paradise Beach just to name a few. Years back Lady Di would take the family to Montpelier for a vacation away from the omnipresent throngs of media; in more current times various Canadian political leaders have also taken their families to enjoy sun-kissed beaches, sophisticated luxury and a sense of privacy and relaxation.
Many travelers will mention they don't know a great deal about St. Kitts and sister island Nevis – but for the more discerning traveler I think that's about to change. The Ritz-Carlton just announced plans to build on the other side of Christophe Harbour – another luxury brand recognizing St. Kitts is an emerging luxury destination for well-heeled travelers.
Some might wish all of this to remain a secret.
Let YU Lounge to take care of everything!