WRITTEN BY GIOVANNA BONOMO-BLESCIA
In this retrospective Q&A, Lee Bailey's law partners, principal investigator, co-author, editor, and friends discuss Lee's thoughts on Frank Sinatra, cheating the Grim Reaper, his new book, and  life lessons from one of the most celebrated trial lawyers of the twentieth century.
Panelists:
Scott Bailey, Son of F. Lee Bailey
Patrick J. McKenna, lead investigator for Simpson's defense team Robert Baldacci, family friend, Principal at Baldacci Group Jenny Sisson, Co-author The Truth about the O. J. Simpson Trial, Manager at F. Lee Bailey Consulting Kenneth J. Fishman, Retired Justice of the Massachusetts Superior Court. Ellsworth T. Rundlett III, attorney at law, Portland Maine Lilly Golden, Editor at Skyhorse Publishing.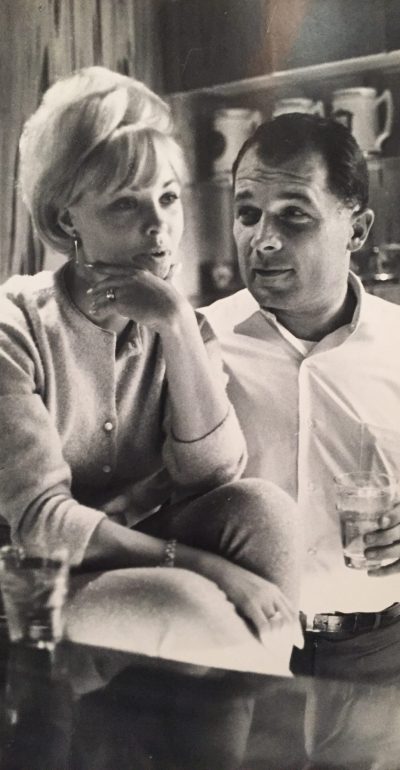 Career Highlights
F.Lee Bailey was the architect of the defense and key member of the O.J. Simpson legal "dream team," or what Bailey calls "nightmare team" in his newly released book, The Truth about the O. J. Simpson Trial. He was also the attorney at the helm of America's most notorious cases, including the Boston Strangler, The Patty Hearst San Francisco bank heist; the murder appeal of Dr. Sam Sheppard which was the basis for the movie and television series The Fugitive; and hundreds of other civil and criminal cases. A bestselling author, Bailey penned more than twenty books, including The Defense Never Restsand his latest book, The Truth about the O. J. Simpson Trial.
"Habitual knowledge is the golden nugget of personality—knowledge that you can dig up just like that when the situation is appropriate is a wonderful thing.
— F. LEE BAILEY
Q: F. Lee Bailey will forever be considered one of the greatest criminal defense attorneys in twentieth-century American legal history. What was it like to work with him?
MCKENNA: I knew Lee for 37 years. I Learned so much about my own investigative skills from him. Lee would give me tasks that, at the time, seemed unnecessary. I quickly learned that all tasks assigned would have meaning in the defense of the client.
FISHMAN: It was both a fascinating and, at times, challenging relationship. I have no doubt that I was truly privileged to have a front-row seat to the F. Lee Bailey show. As former Harvard law professor Alan Dershowitz once insightfully noted, "If F. Lee Bailey's your lawyer, you're his friend, you're his client, and you're innocent." That attitude, coupled with his remarkable self-confidence, brilliance, memory skills, and eloquence, not to mention the timing of the beginning of his career, all combined to help Lee Bailey become perhaps the greatest criminal defense attorney of all time.
SISSON: How I met Lee was serendipity in its finest form. I was curious, and he was willing. We wrote, interviewed, researched, edited and finalized the Simpson book, isolated in Atlanta during a pandemic. Lee Bailey grabbed the world by its lapels and shook the marbles out of it.
"MY WEALTH IS NOT FOUND IN BANK ACCOUNTS. IT'S FOUND IN THE WONDERFUL PEOPLE I GET TO KNOW, AND THEY NEVER GO AWAY. AND EVERY NOW AND THEN, IT'S GOOD EXERCISE TO KICK ASS AND TAKE NAMES.
— F. LEE BAILEY
Q: From the covers of Newsweek and Time Magazine to special guest appearances on the David Letterman show, Lee Bailey has been profiled in countless ways—almost actor-like. How would you define his off-camera personality?
MCKENNA: He was fiercely loyal to his clients, even those who probably didn't deserve his advocacy. I listened in at times when he was arguing with a prosecutor over the telephone. He never agreed that there were any faults with his clients when discussing their cases.
SISSON: The most surprising thing about Lee to those who never met him was his warmth. He had a giving nature that really knew no bounds. He relished mentoring and helping others. He loved his family and friends with a burning fire.
BALDACCI: I first met Lee nearly 15 years ago when he was introduced to me by my cousin attorney John Nale in Portland. Needless to say, I was thrilled to meet this larger-than-life personality. From that point forward, Lee and I became very close friends. He became part of our extended family. Lee was always there to help me with business and personal issues. He never asked for a dime. He was there as a true friend.
RUNDLETT:  I recall asking if he knew Frank Sinatra. Expecting he would say they were the best of friends or something similar, he responded by saying that they both had big ego's and during dinner, he realized they likely would not be lifelong pals. I found his candor with that remark to be a hallmark of his personality: honesty and humility, two endearing characteristics.
GOLDEN: F. Lee Bailey was big-hearted, ferocious, stubborn, warm, witty, courtly, and kind. His controversial career might have weighed other men down, but he was indefatigable.
BAILEY: Daring. "Let's just go up and take a look." That is what Lee would say when the weather was horrible, and he wanted to get somewhere in his airplane. As one of his many pilots, I would hate it when he would say this, as it meant we would be picking our way around thunderstorms in a small airplane that could not fly above ten thousand feet. After landing and finishing his second scotch, Lee would look over at me with a big old grin on his face and say, "We cheated the grim reaper once again." Any good Pilot would say this was bad or reckless judgement—and they would not be wrong.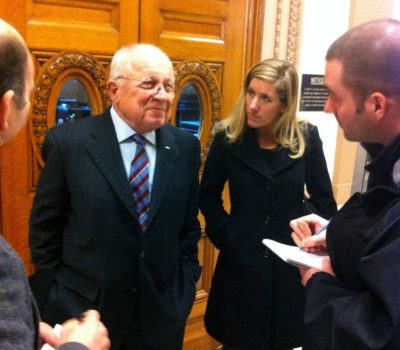 Q: Scott, what are the three best life lessons your father taught you?
BAILEY:  Three lessons I learned from Dad are:
LUCK FAVORS THE PREPARED.  Lee would prepare tirelessly for a case. He could memorize large amounts of information and use it during cross-examination to dismantle expert witnesses at will. Lee had usually won the case before walking into the courtroom due to intense preparation.
TO BE THE BEST, YOU MUST SURROUND YOURSELF WITH THE BEST. Lee surrounded himself with the highest caliber people in his Law firms. His ability to manage so many things at once came from great people working endless hours to support him.
NEVER EVER EVER EVER QUIT! I never saw Lee quit anything (except for three of his four marriages). He would persist when others were sure it was a lost cause. Lee's and My favorite person is Bob Hoover. Bob is the greatest pilot of all time, and as a test pilot, he had crashed more airplanes than any other man. Bob used to say, "You have to fly the airplane all the way through the crash" Bob meant it quite literally. Lee loved the saying and took it to mean you never give up even when people tell you it is a lost cause.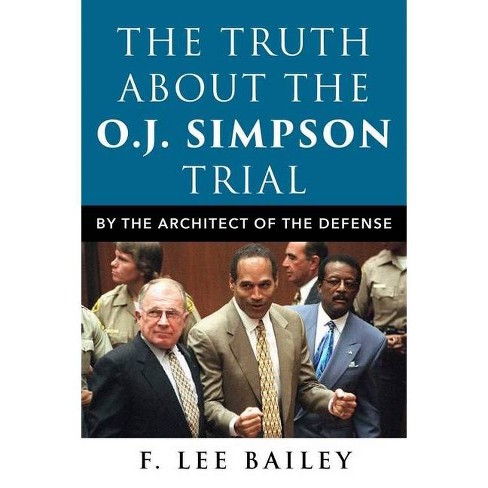 Scathing, controversial, and, yes, entertaining, the truth about the o.J. Simpson trial will be read and studied by anyone interested in defending the innocent, the history of law enforcement in america, students of the law, and all those who are still obsessed with "the trial of the century
Ellsworth, you and Robert Baldacci were the last to interview Lee about his latest book on "The Derry Rundlett Show" in April 2021. What are your thoughts on Lee's role in the so-called "Trial of the Century?"
RUNDLETT: Bailey refers to himself as the "architect" of the defense of the Simpson trial, which is an accurate description of his role. His cross-examination of Detective Mark Furman is considered perhaps the greatest of all time, matching the defense and cross-examination of the great Clarence Darrow in the so-called "Scopes Monkey Trial." People criticized Bailey for what they perceived as arrogance, but the hallmark of a great trial attorney is confidence. He had confidence because he was brilliant (he was first in his class in law school), and he prepared cases with no stone left unturned—that is exactly what he did in the Simpson case.
It was Bailey who
examined the glove and knew it would not fit on the defendant's hand.
went through incredible trouble and worked to get the tapes of the detective making damaging racial comments.
strategized with Johnny Cochran to come up with the vital soundbites of the trial,    such as "If the glove does not fit, you must acquit."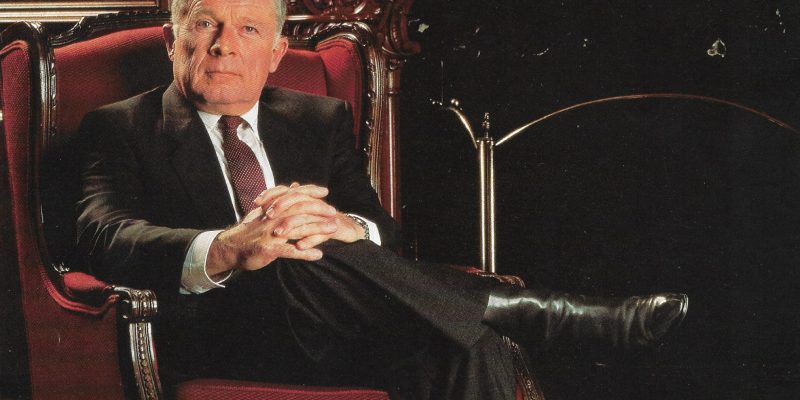 Q: Parting Thoughts?
MCKENNA: Lee was my colleague for decades, but he will remain my trusted friend and advisor even with his passing. I will continue to remember the lessons that he taught me and the laughs that we shared.
SISSON: It can be difficult for people to understand one's grief for someone who dies at the age of almost 88. But not for Lee Bailey. He's always had so much more to do. And he would do it—come hell or high water. 
BALDACCI: I have so many stories that would fill a book. Stories with tears and disappointment but more stories with smiles, laugher and joy. I miss him terribly.
RUNDLETT: In my opinion, F. Lee Bailey is the greatest criminal defense attorney in American history, not just for his defense of high profile people, but because of all of his accomplishments, in and out of the courtroom. Getting to know him personally was one of the highlights of my career as a lawyer.
GOLDEN: Lee's latest book, The Truth about the O.J. Simpson Trial, was not meant to be the last. He had other stories to tell. He burned with creative energy. His mind was encyclopedic, and his memory was an enormous, well-organized vault–all the nuances of his past cases fully accessible to him.
BAILEY: I'm proud to be his Son. He was certainly not a perfect man, but most definitely not an average Man. He lived every day like it was his last, and he had no regrets in the end.
FISHMAN: F. Lee Bailey should not be remembered for his professional demise derived in part from judgmental errors late in his career, his chutzpah, the controversial nature of some of his most famous clients and the successes he had in representing them, and the enemies he developed because of the highly charged adversarial world in which he toiled. Rather, his true legacy is defined by his enormous contribution to the criminal justice system in the United States.
F. Lee Bailey was admitted to hospice care shortly before our interview scheduled for May 25, 2021. He died on June 3 in Atlanta, Georgia. He was 87.