Having found worldly fame through a character who is best known as the last son of Krypton, Superman, in the DC Extended Universe films Man of Steel (2013), Batman vs Superman: Dawn of Justice (2016), and Justice League (2017), Henry Cavill's future is primed for success. Generational differences aside, and with all due respect to Christopher Reeve, Cavill is arguably considered the best Superman ever. Commercially, Man of Steel was the highest-grossing Superman movie of all time, making $700 million at the box office. Man of Steel was the modern-day story Superman needed for today's world.
More recently, however, Henry Cavill has gone from the Man of Steel to playing the villain, August Walker, in the 2018 blockbuster film Mission Impossible–Fallout. Walker was tasked with following Ethan Hunt, played by Tom Cruise, and to eliminate him if he did anything that the CIA believed to be chaotic. Writer/director Christopher McQuarrie felt that August actually became more dangerous to Ethan Hunt as filming progressed, resulting in him becoming one of Ethan's greatest enemies.
Cavill's popularity continues with the role of Geralt of Rivia on the Netflix Drama Series The Witcher (2019). When you take on characters like Superman or Geralt, which have an existing fandom, there is a level of expectation that comes with playing such roles that Cavill does not take lightly, saying,
"I approach every role in the same way, with 100% effort and dedication. But with an IP attached, more often than not, I am already a fan of that IP if I'm playing the character. For me, there's a heavy responsibility to do the character as much justice as possible from the source material."
Born on May 5, 1983, Henry grew up on the island of Jersey, the largest of Britain's Channel Islands, where his father worked as a stockbroker and his mother a homemaker. He is the fourth of five brothers who filled the family home with frantic energy. He was educated at Stowe School, one of England's top private schools, and was plucked out of a drama class in his final year to audition for a role in the movie The Count of Monte Cristo. He landed the part and never went back to class. "My career went on from there, and I ran with that ball. But I wasn't popular in school. I didn't gain any advantages. I know I wasn't the most intelligent student in school. I missed out on the university years," he says, "which, I guess, is part regrettable. But I don't like to focus on things that I missed out on."
One early supporter of Cavill was Russell Crowe, who these days plays Superman's father. Crowe was shooting a movie at Stowe, and they had a chance encounter that offered Cavill some early professional encouragement. After the exchange, Cavill received a care package from Crowe bundled with a note that read, "The journey of a thousand miles begins with a single step." That was just the boost Cavill needed to continue to pursue acting as a career. The note also served as motivation in times when "I was getting turned down for roles, I'd look at it and say, 'Okay, keep on plugging'" Cavill recollects.
Now as an international movie star, Cavill enjoys the fruits of his labour. Cavill's earnings are estimated to be between $8 million and $10 million per movie — a price tag that's likely to go up. It's rare to find a movie star that speaks so candidly about his financial motivation, but Cavill isn't bashful when it comes to outlining the perks of his profession, "I'm not just doing this for the art. The money's fantastic and that's something which I deem, although it is frowned upon, very important. You've got to enjoy life! I mean, you've got to! When I'm making money I'm spending it on nice stuff, whether that be lavish holidays for me and my friends or just seeing something and going in a shop and saying, 'Yeah, I want that for the house,' and buying it. Spending money on my friends, buying dinner for everyone, drinks for everyone, it's a nice place to be, and I like people to feel cared for," he expounds.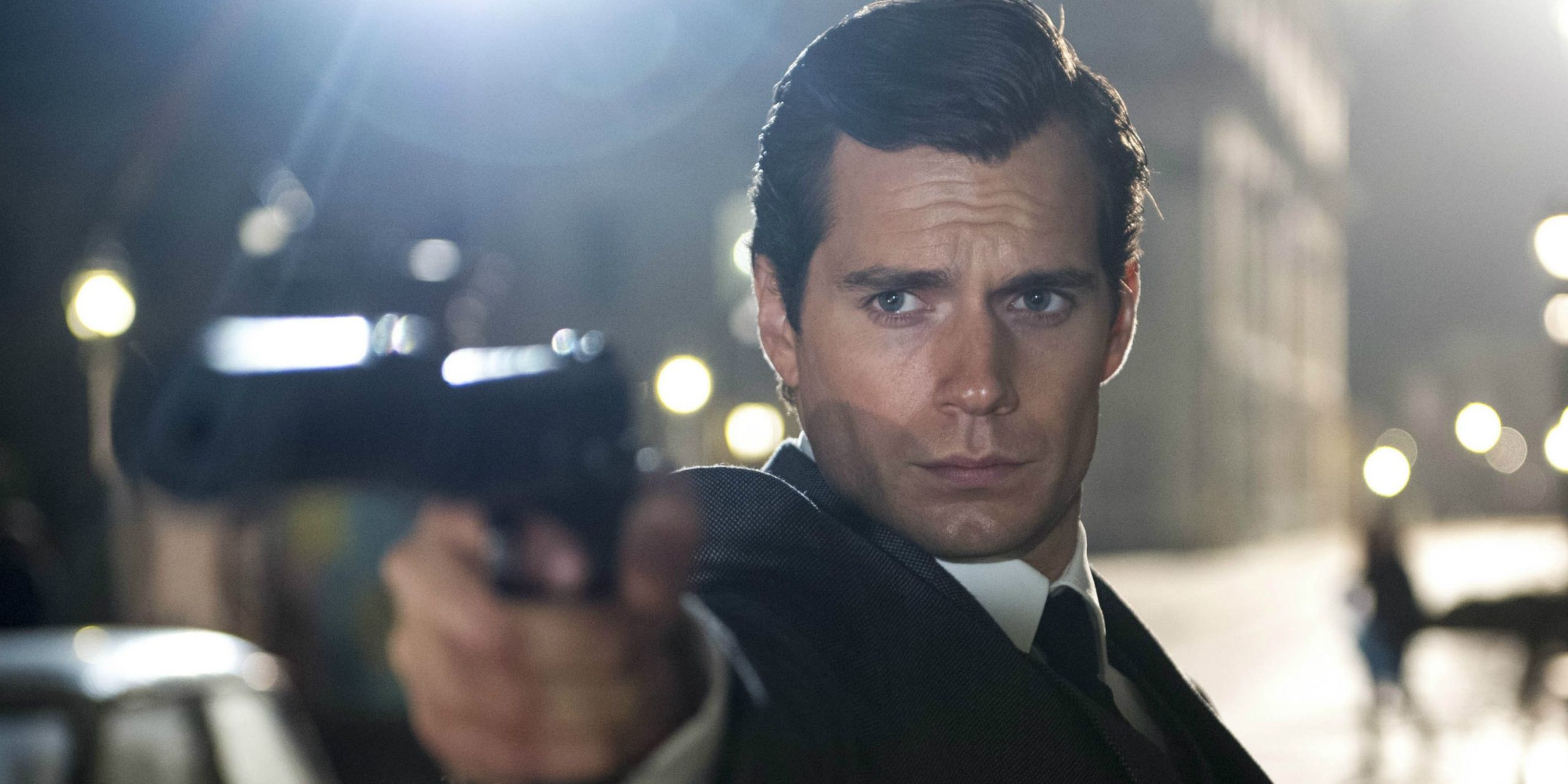 As Cavill is a regular on red carpets around the world, he was chosen to be the unashamedly masculine face of the fashion brand Dunhill, claiming Henry "epitomises the modern British Gentleman – one who is in possession of effortless style and indefatigable self-assurance." "I work very close with Dunhill. They're fantastic – they make really stylish menswear, as well as leather goods. They design great suits– and classy casual wear, too," he raves. After having played the impeccably dressed lead role, Napoleon Solo, in The Man from UNCLE (2015), Henry admits, "I have always liked wearing a good suit."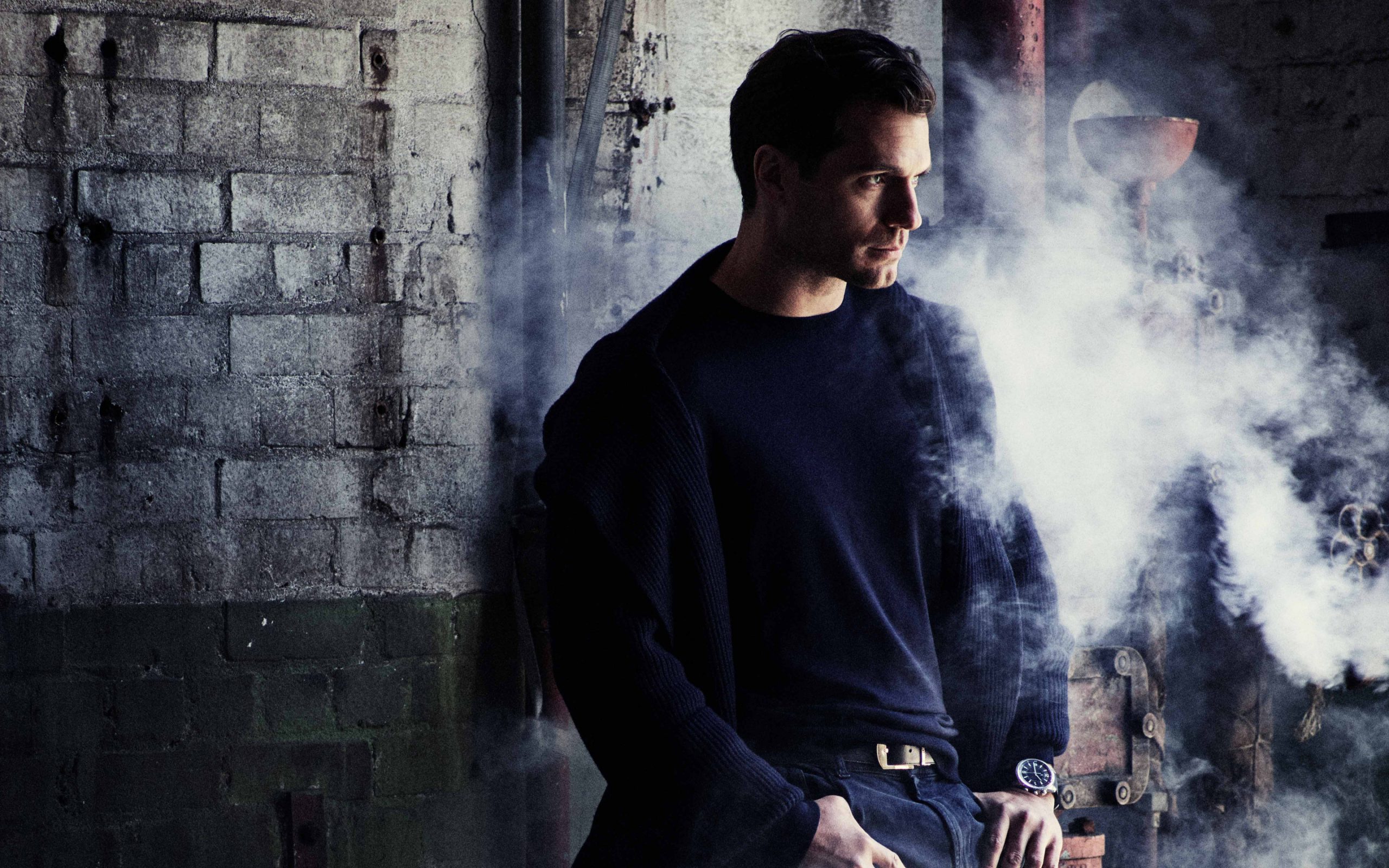 "Yeah, I want that for the house,' and buying it. Spending money on my friends, buying dinner for everyone, drinks for everyone, it's a nice place to be, and I like people to feel cared for."
Of course, he travels a lot for work but spends most of his time in London. Cavill has a house in Kensington and often dines at Cut, Wolfgang Puck's restaurant in the 45 Park Lane hotel. "It's my favourite steakhouse," he says. Driven by a strong work ethic, Cavill prefers the opportunity to take on projects he thinks are exciting and to work with people he finds inspiring. He is interested in the James Bond 007 role. "If the opportunity were to arise, it would be something that I would strongly consider," he states, choosing his words carefully. Just like Bond, Henry is fond of sophisticated toys and gadgets. "I am very much into my PC gaming. I enjoy cars a lot but living in London, it's quite tricky to have a stable of cars because you don't really drive around London much. I take taxis or the Tube if I am worth risking it. I am going to indulge in cars a bit more in the future. I am particularly excited by the new Bentley sports car, which is a concept right now. It's called the EXP-10 Speed 6." When asked if he intends to show the producers he's interested in being the next Bond, Cavill laughs and says, "I think they know."
Despite the return of Superman in Zack Snyder's Justice League to be released early to mid-2021 on HBO Max, there is a glimmer of life beyond Metropolis for Cavill. "I do want to get other films in as well," he says, adding that he'd also like to try his hand at producing—especially adaptations of the science-fiction and fantasy stories of which he's an avid reader. But he'd stop short of writing them himself, as "I don't want to sully any material with my amateurism," remarks Henry. He will be seen next in the upcoming British mystery film Enola Holmes (2020). Scheduled to be released on Netflix this September, Cavill plays the iconic detective Sherlock Holmes. The film's script is based on the popular Enola Holmes Mysteries book series by Nancy Springer, uncovering a dynamic untold chapter in the life of the world's greatest detective and his brilliant family.
It is evident from Cavill's accomplishments that he has been fortunate to play legendary characters who have a tough act to follow. Cavill has undoubtedly proven successful at doing that, revealing, "I see it more as timing. Timing has been everything for me, and I'm grateful for that. Getting the chance to grow and evolve, take my time. I'm a firm believer in everything happening for a reason. Certainly, when it comes to your career. And in this business, 99 percent is rejection. I'm no different from anyone else."