These are unprecedented times that have many businesses scrambling to keep afloat. One industry that is being severely impacted is the automotive industry. Yet, despite many automobile manufacturers reporting plummeting sales, luxury carmakers are coming out ahead. The prediction of a global downturn for the automotive sector, has not proven accurate for luxury carmakers like Ferrari and Tesla, which have recently beat sales expectations.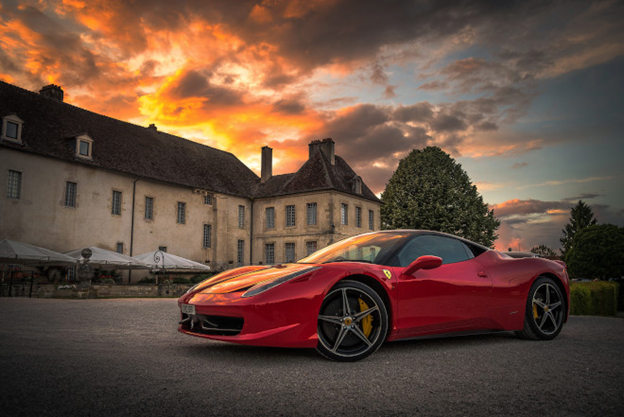 Let's face it, the economy is currently teetering on the brink of another Great Depression, due to the current pandemic. However, luxury brands are certainly enjoying a surprising rise in consumer spending. Over the past month, for instance, Ferrari reported better than expected earnings, which saw the Maranello carmaker's shares leap nearly 7%. And that was after the luxury carmaker had shut its factory doors during the month of March due the pandemic.
Despite the month-long shutdown, shipments of Ferrari supercars rose 5% to 2,738, over the furlough and resulted in better earnings than expected, totaling $1.02 billion, far-above the $852 million projected. The rise in sales and revenue, allowed Ferrari to increase its value and share prices, thereby surpassing Ford and General Motors. The uptick in revenue for luxury car manufacturers, at first ponder, may seem astounding, yet the brands have endured the test of time for good reason, While Chinese light car manufacturers are scrambling to meet targets and reopening factories at only half capacity, brands like Ferrari and Tesla are figuratively riding things out and letting their consumers do the talking.
Consumers and clientele of luxury automotive, manufacturers, such as those of focus, generally are more affluent and unaffected by the current economic climate. This fact plays a large role in reasoning behind the upbeat consumption of luxury automotive brands.
Skeptics at Large
The China Association of Automobile Manufacturers shared that sales were down 22% and that their carmakers have endured their weakest quarter, primarily blamed on shuttered factories, dealerships and absent consumers, who were kept at home on lockdown.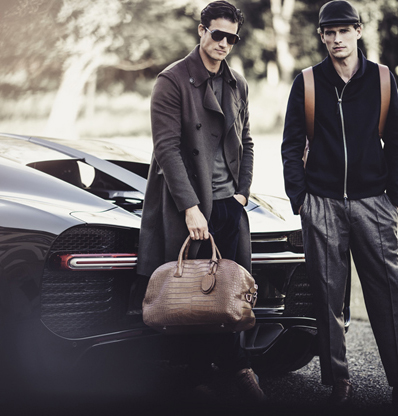 Although luxury car manufacturers seem to be weathering the Covid19 storm for the time being, there are still skeptics that are chiming in, insisting that Ferrari and Tesla will soon face the same fate as their lower-end competitors. Dennis DesRosiers, from DesRosiers Automotive Consultants, recently spoke with CBC news and noted that eventually the wheels will come off each sector of the car manufacturing industry. He indicated that this crisis is far different than the 2008 global recession and previous economic downturns, because the pandemic has kept people at home. Therefore, no one is driving, which means no fixes or trade-ins are a necessity.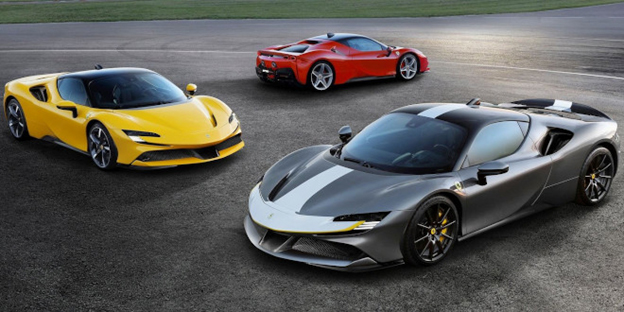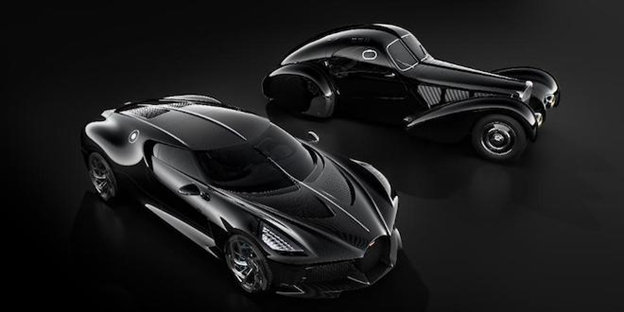 "If you're not driving, your vehicle is just sitting there in the driveway and so you don't need to replace it," DesRosiers points out.
The DesRosiers auto consultant explains why he believes luxury car sales will also plummet over coming months, noting that one reason high-end manufacturers have enjoyed steady sales "is because we had a lot of what I like to call 'pretend' luxury buyers, people who aspire to have a luxury vehicle but can't afford one." As the unemployment rate rises, and more payments are deferred, such individuals will likely have to back out of their purchase and few will be able to return to buy another luxury vehicle in the near future.
However, when speaking to South China Morning Post, China Passenger Car Association secretary general Cui Dongshu, said Tesla sold 30% of the electric vehicles in the Chinese mainland with data showing that Elon Musk's brand selling 2,620 luxury EVs in January and 3,900 units in February. Tesla, aims to produce 150,000 Model 3 sedans from its Shanghai factory. These numbers help to offset the skepticism and indicate that Musk is confident that his brand will rise above.
Investors Drawn to Ferrari By Impressive Margins and New Technology In addition to impressive consumer confidence Ferrari has established, investors are swiftly attracted to the brand, due to its ability to consistently adapt and adopt the latest technologies A 2019 study determined that Ferrari earned a 23.2% operating margin on each car. Based on 10,131 vehicles, that's $94,474 per supercar, as Motor1.com has noted.
Additionally, the value of a Ferrari versus other cars on the market, is untouchable. To generate the same revenue, as one sold Ferrari, BMW would need to sell 30 vehicles, while Mercedes Benz would require 67 sold vehicles. As for lower-end automotive companies, earnings would only be on par for Ford, if they sold 908 new vehicles, and Nissan would have to sell 928, to equal the earnings of 1 sold Ferrari.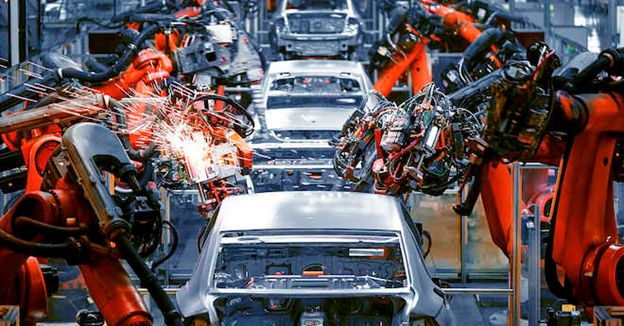 The Outlook
The three things that determine the health of the automotive industry are "credit, employment and consumer confidence," as Michelle Krebs, senior analyst for Cox Automotive shared with CNN, recently. For the moment, luxury car-buyers are unaffected by these unprecedented times, which currently allows the luxury automotive industry to breathe a sigh of relief and stay ahead of the pack.