Colin James: Miles to Go on his Journey
By  Brian J. D'Souza
Fresh from cycling through North Vancouver where he resides, Canadian music legend Colin James's voice is abuzz with enthusiasm over the forthcoming release of his latest  album, Miles to Go. Consisting of carefully-chosen blues covers of songs by icons such as Howlin' Wolf; Muddy Waters and Robert Johnson and two original songs, his latest album is poised to reaffirm both James versatility and longevity as an artist.
"Had to have my daily ride," says James, almost apologetically. "The danger is, it's so sunny and hot that you have to get out early."
Riding a Specialized Diverge, the guitarist notes that the bicycle's suspension is highly useful—it allows him to float over bumps without getting his hands whacked.
His has been a smoother journey than most, as James has forged a path through sheer self-belief and an intuitive aversion to the traps that have ensnared many others. From his earliest beginnings, James seemed to know exactly what he wanted.
James grew up in Regina, Saskatchewan where he was exposed to a rich palate of music. By the age of 13 years old, he began playing in bands, surrounded by older adults. He dropped out of high school at the age of 16, which ended up paying tremendous dividends.
"I didn't have to deal with any of that peer pressure nonsense, like worrying about who is cool and who isn't," says James.
His only regret from that choice was not being able to pursue music school in the US, since that would have required completion of grade 12. What he did instead was far riskier—a straight-line approach to pursuing his passion for performing music. This sometimes involved busking in front of liquor stores and other public areas.
"I did feel self-conscious…I didn't love it," says James, "but I did my act because I had to make some money."
Playing music on street corners may not have come with the cachet of being able to tell people he was studying at Berklee or Julliard, but it gave the young musician the freedom he needed to be single-minded in his aspirations. Being tied to the constraints of a day job may have slowly siphoned off the spirit required for the long road that lay ahead.
James ponders how hard it would be to busk today, saying "We're like a moneyless society now—you'd have to have a Visa machine."
Then there was his lifelong devotion to playing the blues, something that irked some of the powers that be within the music industry.
"As far as sales were concerned, the blues was a dirty word," laughs James, "but I wanted to be like Muddy Waters or Buddy Guy or—Jimi Hendrix."
James' voice rises upward as he says Jimi's name. It's hard not to contain the reverence for the magic that the late, pioneering rock artist represented throughout the psychedelic counter-culture movement he ushered in during the '60s.
After trying different approaches to music and flirting between several Canadian cities, James moved to Vancouver in 1984. He was broke, but little did he realize that the big time was going to become a reality through the intervention of a blues legend: Stevie Ray Vaughan.
The legendary guitarist had an opening thanks to fortuitous circumstances, as Vaughan's dissatisfaction with his opening act led to them being canned. His promoter then reached out to James, who was visiting Saskatchewan.
"He said, 'Hey, I hear you're back in Saskatchewan for a week. Can you be in Saskatoon tomorrow and open for Stevie Ray Vaughan?'"
There was only one caveat—James was asked if he had a band lined up to support him.   "I lied and said 'yes.'"
Acting noncommittal or indecisive meant potentially losing the biggest opportunity to build his career that had ever materialized. He needed to seize the moment; there was no telling whether he would get the same chance ever again.
As soon as James hung up the phone, he began calling everyone he knew, scrambling to find a band. No one could take the gig. Thinking on his feet, he reached out beyond his circle to the Saskatoon Jazz Society. He ended up finding two jazz players who were in their 30s or 40s to play bass and guitar.
"We opened up for Stevie," says James, "It was a crazy little 'fate calls' situation."
James ended up touring with Stevie Ray Vaughan throughout Canada and the US. Vaughan's influence didn't stop there, as he nudged James towards consolidating his music career by writing music.
"It was actually Stevie Ray Vaughan who said to me, 'You want to make records, don't you?'"
James had only conceived of a life as a working musician. He went to work, with his 1988 self-titled album Colin James introducing him to mass audiences and rocketing his career trajectory forward. The double-platinum status of his first effort is partially owed to the undeniable hit Five Long Years.
"Five Long Years was a true song. It wasn't a fabrication, it was a song about real life."
Indeed, it is the kind of tune you crank up on your car stereo because it gives you that real, magical feeling inside. A story about being with someone and enjoying an enduring love that stays.
Now, 30 years since that pivotal debut, James is ready to follow-up on 2016's Blue Highways with Miles to Go. He used a special red Gibson ES-335 to craft a distinctive series of covers that are buzzing with energy and character. With the blues, James has room for the kind of personal touch that is subtle, but expressive. The genre always allows for the music to be performed live differently each time with a relationship to the emotional resonance the performer brings to it.
Meanwhile, times have completely changed. File-sharing, streaming, piracy, and the proliferation of a myriad of new channels, have radically altered the way that music is created, bought and sold.
"Who would have foreseen the absolute devastation of the recording industry?" says James.
Younger acts don't always achieve maturity and as a result, are thrown back into the vacuous ocean by industry powerbrokers and audiences alike. Simultaneously, there are new opportunities: one can get "discovered" via reality TV shows that have become embedded within our culture; Kickstarter-type fundraising campaigns are available to fund promising artists. Still, one sometimes has to wonder about whether we've missed something fantastic, a needle in the haystack that could have become the next big sound. All the same, that just makes the gifted few who have had breakout success all the more special.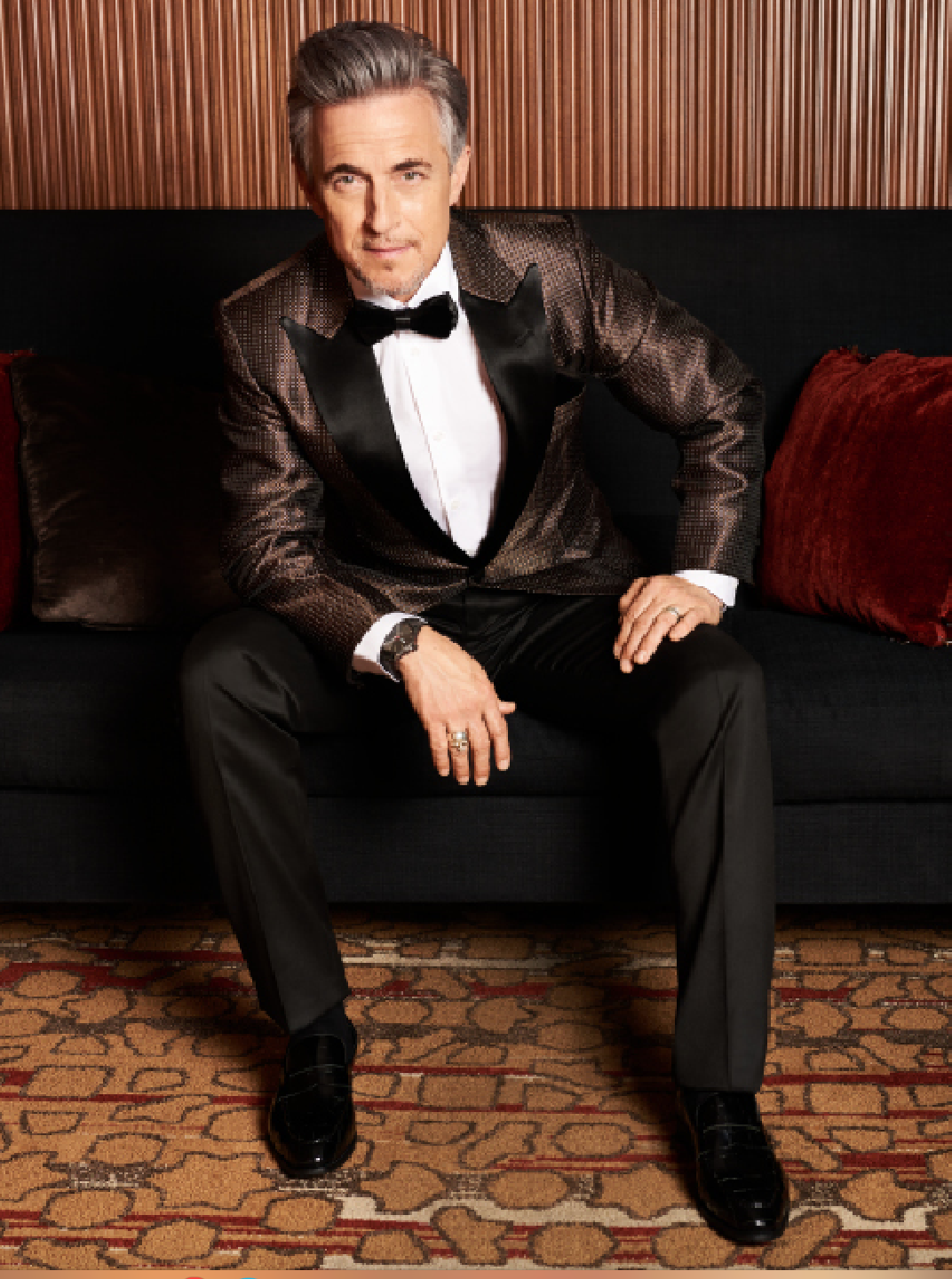 In the end, James is still in the music game, going strong, because it is his true passion.
"It keeps me alive—keeps me going."
Now with his latest album, undoubtedly, there will be many more miles logged to give performances. His is a constant journey of self-discovery and revelation, as much for James as it is for his audience.
For now, James has promises to keep. And miles to go before he sleeps.
Colin James hits the road for his Canadian tour in March 2019. For details on how to find tickets, and more, visit www.colinjames.com