It's that time of year to purchase special whiskies and spirits and possibly increase your knowledge with a book or two.
This years Forty Creek, limited release named Victory (LCBO $79.95) commemorates a winning battle of the War of 1812 which ensued close to the distillery site. I was fortunate to attend a seminar at the annual Forty Creek Whisky weekend held at the distillery in September with Bill Ashburn. Bill has been making whisky there since the beginning and has laid down all the spirit that is there. The seminar illustrated the progression of making the Victory with a few samples which included a 12 year old corn whisky which had strong bourbon characteristics; a 1996 Kittling Ridge Port which in small amounts contributed quite a bit of flavour to the final product. In addition to the fine liquid Bill adds 2 staves in each barrel which affect the flavour.
When talking with Bill, it comes up that he is fond of puzzles – and putting the pieces together in his mind when creating a whisky before mixing the whiskies is part of his process. He knows the liquids, their taste, their texture, if he need a spirit for a future endeavour he lays it down so that it will mature into what he needs. Reminds me of my article a few years ago where I compared him to an artist who mixes spirits rather than paints.
He sees the Victory as a complete whisky which is more rich than the Unity (last years collaborative release) but the closest to the first release in 2007 (a small batch that had small amounts of unique liquids) and he is getting closer. So if you're a Forty Creek fan, or buying for one, you can't go wrong with the Victory.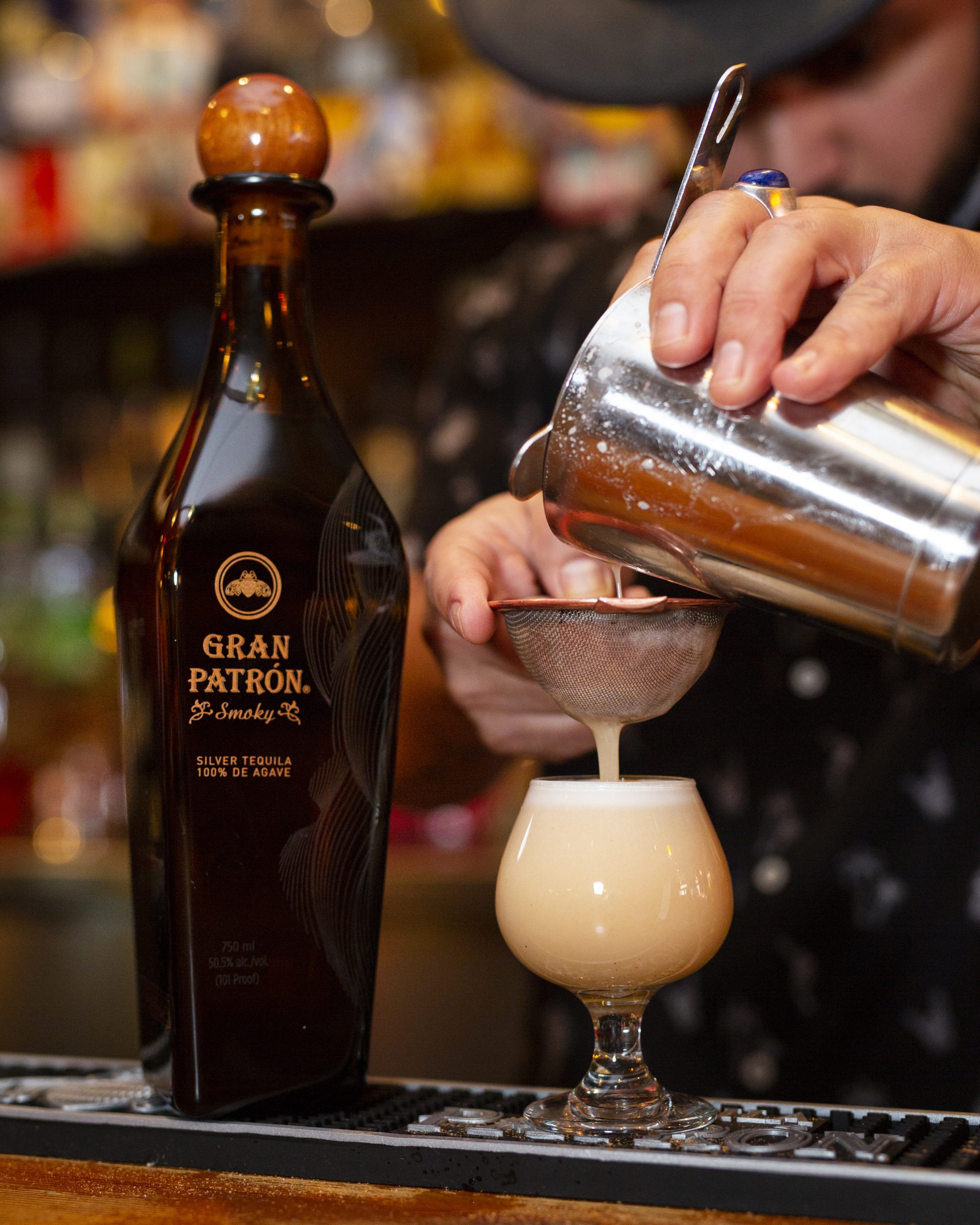 The Ardbeg Drum (LCBO $201.15) is this years special release from Ardbeg. The single malt brings together the best of both Islay and the Caribbean, as it was matured in bourbon casks and then treated to a finish in casks that previously held rum. As I described it on my Instagram account (@g2whisky) it has a nice nose of banana, pineapple, cocoa, ginger, lavender, with richer taste of pepper, liqorice, chocolate, clove, vanilla and of course, and off course that smoke. A nice finish. A great limited edition for those who like Ardbeg or a peat forward whisky.
If you're a tequila fan, Patron has released the Gran Patrón Smoky (LCBO $277.15). It is described as a sophisticated ultra-premium silver tequila with a perfectly balanced, yet complex Smoky flavour, Gran Smoky embodies Patrón's history of quality and authenticity. Unconcerned with what's 'on trend', Gran Smoky celebrates tequila's traditions through its quality ingredients and historical production methods, including roasting agave in underground ovens.
Sipsmith London Dry Gin (LCBO $49.95) is London's first traditional copper distillery since 1820. Fairfax and Sam, who are childhood friends, had a mission to bring London Dry Gin of truly uncompromising quality and character, back to the city where it first earned its name. Each bottle is hand-crafted in small batches. It is described as a particularly dry gin with a zesty, citrus finish. The quintessential expression of a classic London Dry Gin. Bold, complex and aromatic – smooth enough for a Martini, yet rich and balanced, perfect for a G&T.
If you're looking to expand your Gin game beyond the Gin and Tonic, or Martini, I reviewed a SIP 100 Gin Cocktails with only 3 ingredients published by Sipsmith — "Cocktails don't need to be complicated." A great resource with background on Gin, the basics required for cocktails and then recipes for traditional and newer cocktails with narratives on each cocktail. A great addition to your library or for anyone who wants to expand their cocktail repertoire.
If you're looking for something to sip on to warm you up while reading a good book you can try the "Hot Gin and Gingerbread"
1oz Sipsmith London Dry Gin
1.5oz Sipsmith Gingerbread Syrup Hot water
Wedge of orange
Combine the Gin and Gingerbread Syrup in a mug.
Top with hot water and stir.
Garnish with a wedge of orange.
I've mentioned in the past that whisky is a social thing. What better way to try that 1946 Glenlivet, 1953 Glen Grant. Port Ellen, or other rare or even new whiskies than to visit my favourite whisky bar – The Caledonian on College street west of Ossington. With over 555 whisky and 26 Ardbeg's (they are an Official Ardbeg Embassy), you can even become a key-holder by purchasing your own bottle to be held there. You also purchase gift certificates for your friends to give them a reason to come out and enjoy a whisky or two.
Finally, I was given the opportunity to review a new book "Whiskey: A Tasting Course" by Eddie Ludlow which is distributed by DK. This book contains 20 whisky tasting sessions embedded throughout the book that are comprised of 4-5 whiskies (there are various descriptors for each to aid you during the tasting), if you can't find a particular there is a recommended substitute. However, this book is beyond tasting. It provides so much information by starting out by introducing whisky, how it's made, how to taste it. Then the brilliance come in, beyond the traditional Scotch and Kentucky Bourbon, which are included. Each whisky region and the associated distilleries are shown on a map. The opposite page describes the Location; The Distilleries; and the Background. There are a number of regions representing the US, India, South Africa, Tasmania, Australia and many more. Other whisky related information is included as an introduction to the various sections which will open your eyes to World Whiskies and to historical facts. Let me know what you think. If you need more recommendations you can email me at gerald@g2whisky.com