BY GIOVANNA BONOMO-BLESCIA INTERNATIONAL EDITOR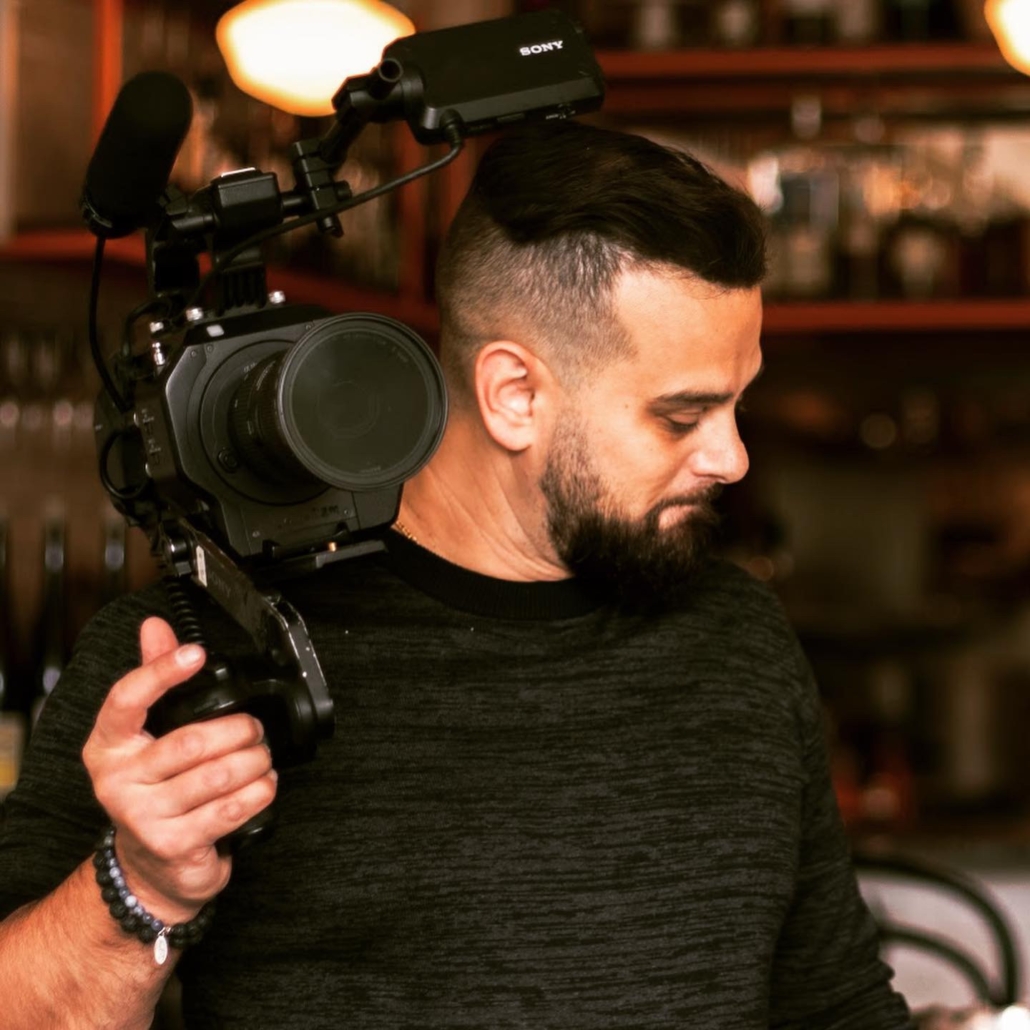 Bringing The Italian Legacy to Canadian Cinema
Widely regarded as one of the most significant and influential Italian-Canadian filmmakers in Canada, Anthony Sarracco has Italy running through his veins. Born in Montreal to Italian parents, Sarracco would spend the school year in Canada and summers in Italy with his grandparents. Sarracco studied and worked as an actor for nearly a decade— good part of that time studying at the Strasberg Studio before enrolling in film school. He now spearheads the creative engine at Rebellion Films and, for well over a decade, has developed his skill-set in Film and Television Production. His documentary work took flight after winning a small short documentary competition for his film "Portraits of New York," judged by Bill Weir and Philip Bloom from CNN's "The Wonder List." Anthony has since produced ten feature documentaries, all sold for television broadcasting. Among his award-winning documentaries in collaboration with TLN Media group are Tendenza (2020), Malocchio Moderno (2021), Montecassino (2018).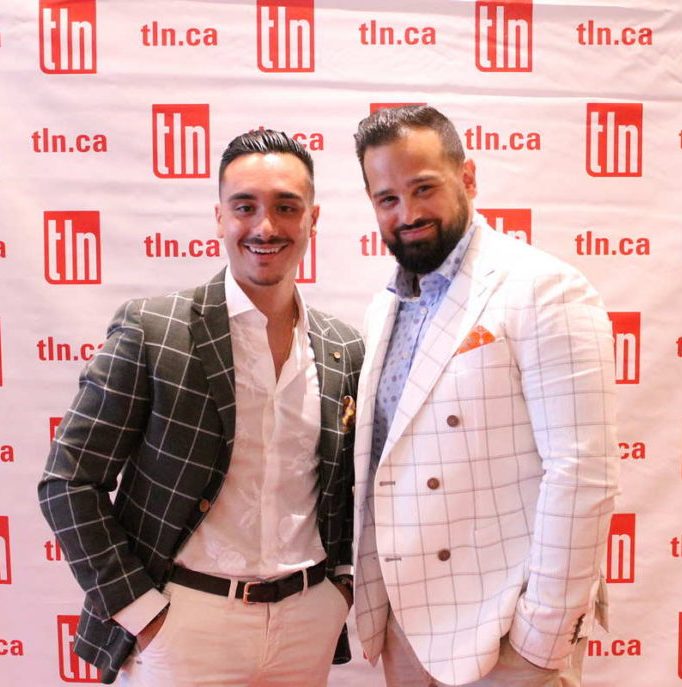 Shared with Cinematographer Michael Franceschini, Sarracco has won more than 20 Best Film Awards in multiple categories at several prestigious Film Festivals worldwide, including the Vegas film awards, Cannes World Film Festival, the Florence Film Awards, and Hollywood Gold Awards. Categories include but are not limited to "Best Feature Documentary," "Best Director in a Feature," "Best Original Story," and "Best Feature Script."
Italy-Canada Partnerships
In 2019, I had published an article about my reversion to Catholicism after a life-changing visit to the Sanctuary of Saint Padre Pio in San Giovanni Rotondo, Puglia. It was a piece that I thought would damage my career, yet little could I imagine that Antonio Giorgi, journalist and longtime Host of TLN, would read and bring this story to Sarracco's attention.
Sarracco: I first met Giovanna while working on a documentary on the life of a Capuchin monk named Padre Pio. She had a beautiful testimonial to share and was a must-have interview for the project. During our many zoom calls prepping for the interview that I would be flying from Canada to Italy to conduct, I began to notice a natural familiarity with Giovanna and her husband, Tony. It was as though I had known them my entire life. Our brief meetings grew into two-hour-long conversations where we discussed not only the documentary but life. There was a sincerity and intimacy in the stories we shared that would normally come with years of nourishing a friendship.
Sarracco: After reading Lost and Found in Italy, nearly devouring the words on the pages in a day, I was awestruck by Giovanna's ability to hit deep emotions I have had brewing inside of me for years. It left me wanting. It reminded me of something I had learned long ago and was now fading. A choice. A choice I had made NOT to take the "natural" (or what I call the unnatural) path set out for me by my ancestral karmic debt. Severing ties, this one, in particular, allows a person to grow exponentially from the limits burnt into their subconscious, allowing one to unplug from the machine (yes, the film guy made a Matrix reference)."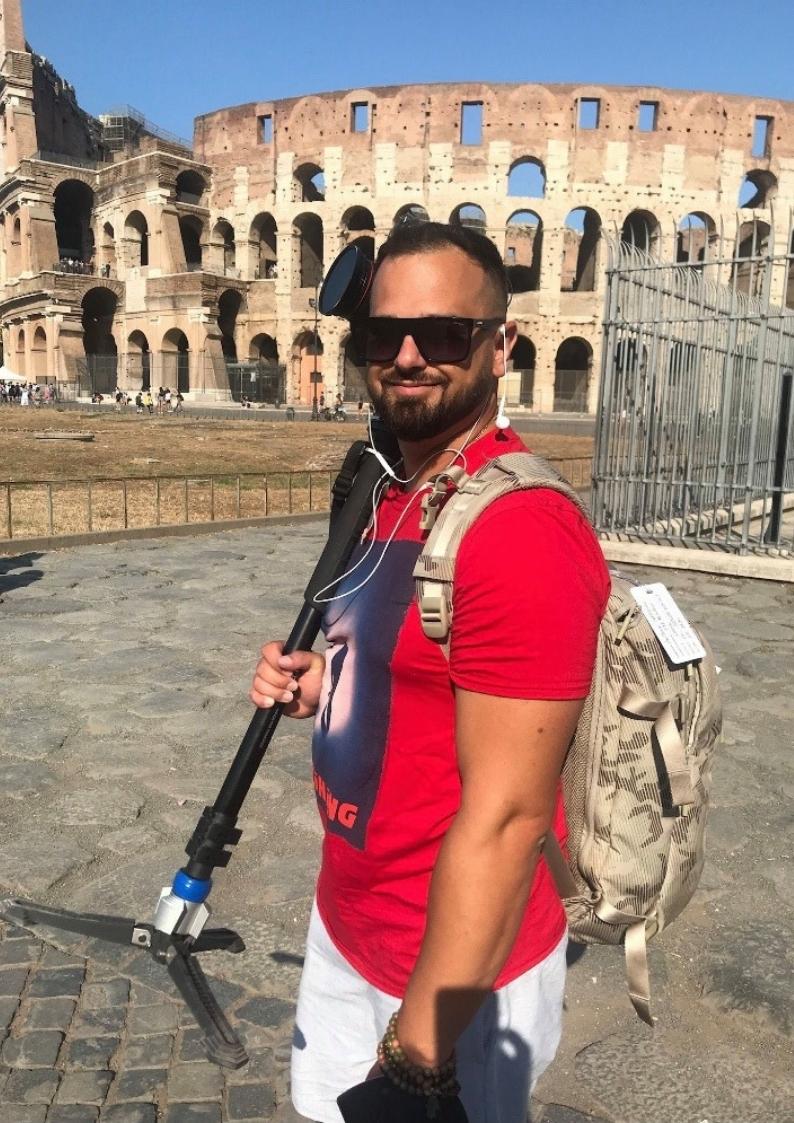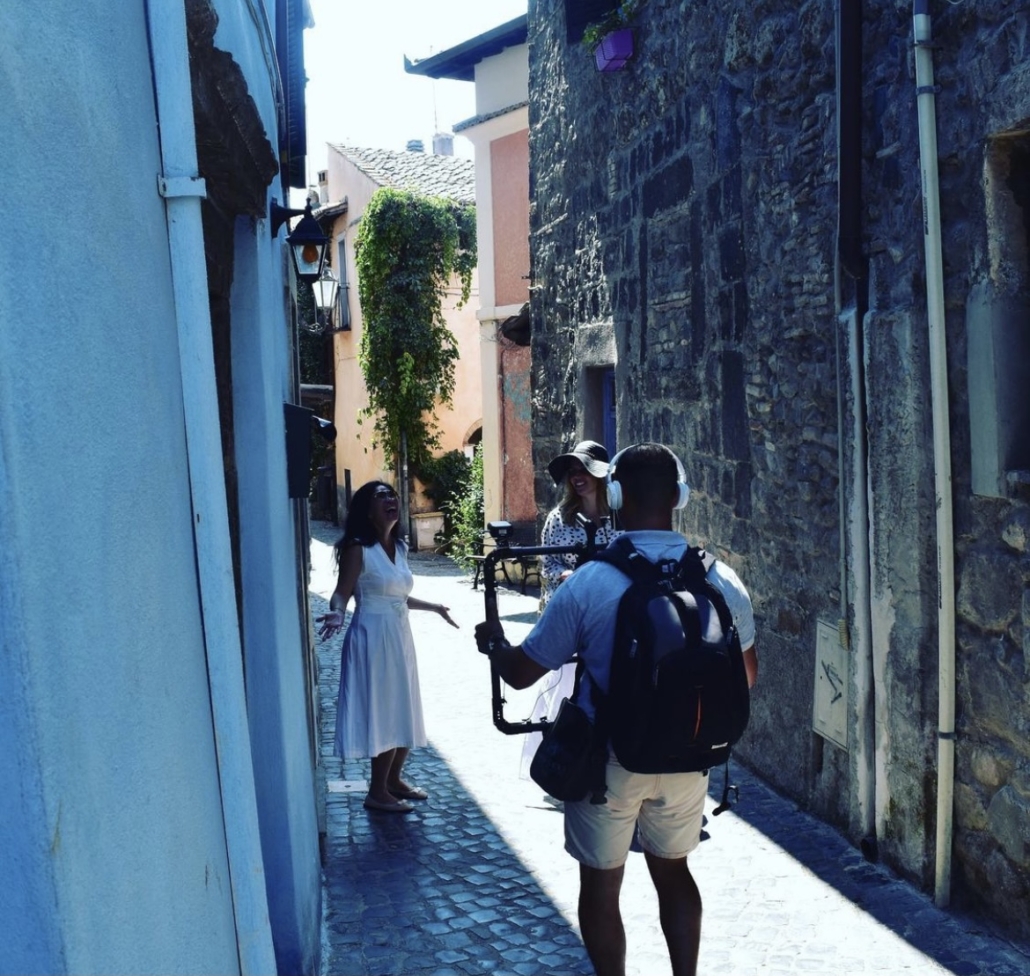 In early Fall 2021, the actor turned producer/director, Sarracco and Director of Photography Michael Franceschini, broke ground in Italy, and we quickly began production on Lost and Found in Italy. We conducted nearly 20 interviews with people worldwide, including American and Canadian Influencers Luke Ranieri and Elissa Dell'Aera, Internationally-Acclaimed Artist Michal Cole, Italian singer/songwriter Mauro DiMaggio, Michelin Star Chefs Antonio Zaccardi and Angelica Giannuzzi, Diana Von Harsdorf, a German Baroness who did every job known to man to stay in the Eternal City.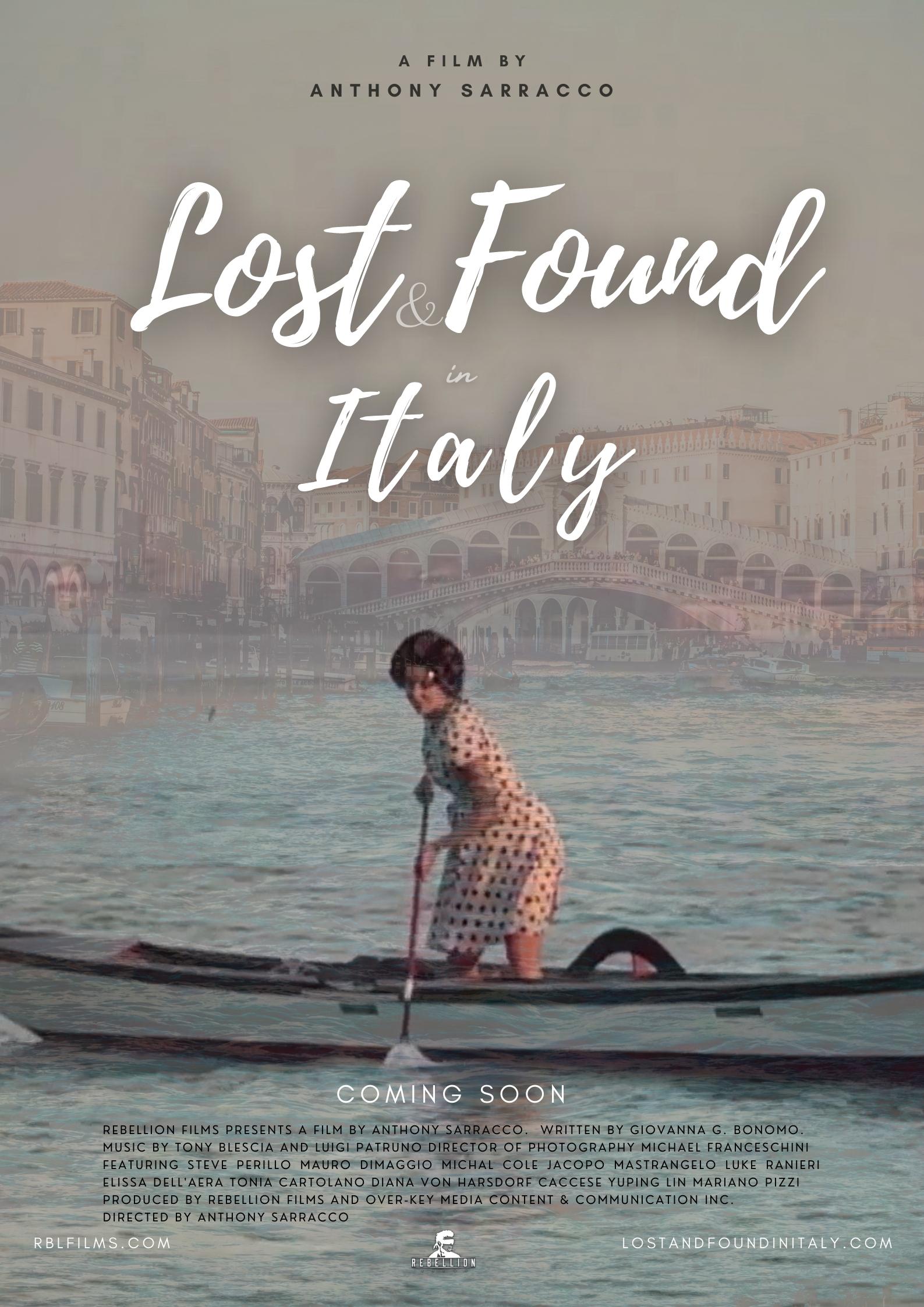 Sarracco: We are not machines; we are human beings. Beautiful, living, breathing complex organisms and should be treated as such. You are not meant to enjoy 14 days out of 365. You are designed to live. Italy offers life worth living. It offers an opportunity to feed your senses on a daily basis. Sure it's not perfect, but what country is?
Shooting in Rome's most iconic locations during the height of the pandemic wasn't easy. We had location permissions for most of our shots, and Anna Cosimi, Apulia-Coast-to-Coast personal driver, chauffeured us throughout the capital fighting through traffic and protecting the crew from anyone and everyone who dared get in our way. All went surprisingly smooth until we got to Trevi Fountain. But I'll let Anthony tell this story from his perspective: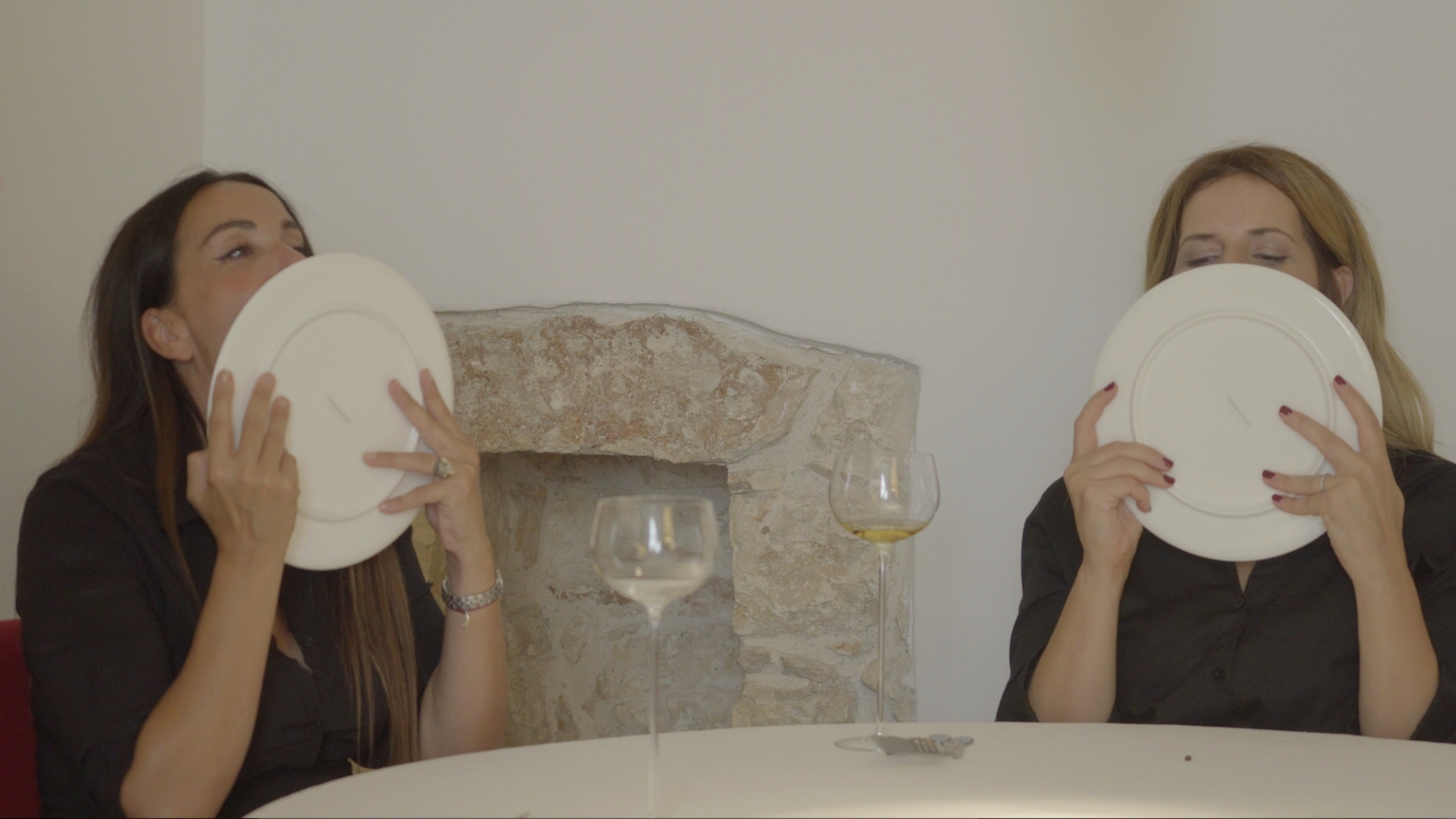 Sarracco: Our schedule was fast and rigorous, and the covid restrictions were a pain in the butt. Italian bureaucracy veered its ugly head when we attempted to film a short sequence at the Trevi fountain. I like telling this story because, for me, it describes Italy in a nutshell. We arrived in the early morning to film, only to be stopped by two military soldiers. They informed us that we could not film near the fountain without a permit from the lord's high command (I'm exaggerating for effect). We dumbed down the operation and told them we would only film with our iPhones. They refused. We pointed out that there were about a dozen tourists at this very moment filming with their iPhones. Did all these people have permits? They didn't care for reason. Hopeless. As Giovanna haggled with the soldiers, I did what I had learned on my many trips to Italy—I went for a coffee and cornetto. A form of meditation, if you will. Upon my return, we decided to strip down our cameras and enter the area of the Trevi Fountain from the northern side where the military guards couldn't see us. You see, even though the military may say NO, the Polizia may say YES. And so it went.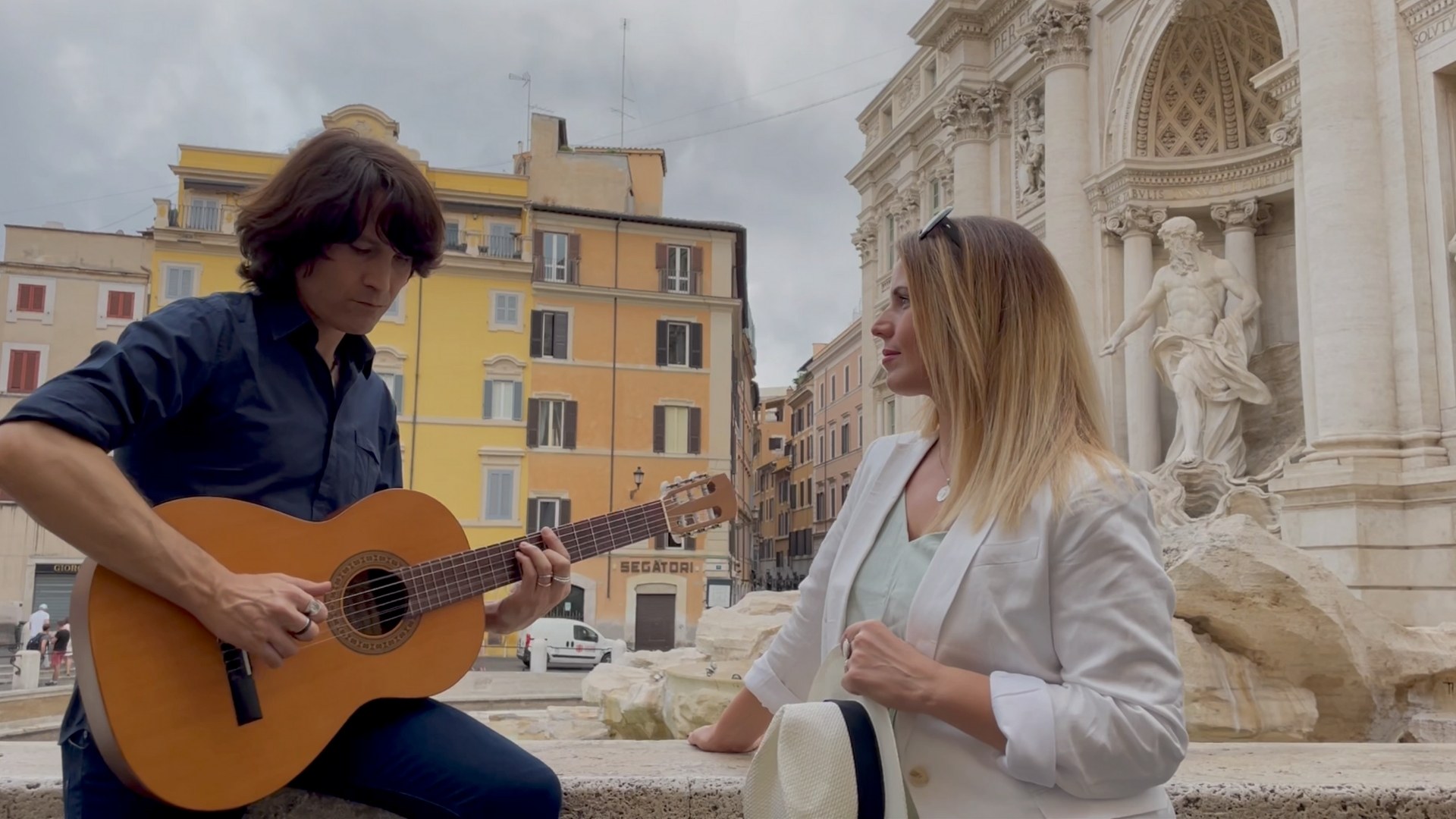 We got our shots. It was beautiful. The police officer standing next to us smiled, and everyone was happy. Italy in a nutshell. Italian bureaucracy equation: No + passionate argument (regardless if the person is a government operative wielding a fully automatic assault rifle or not) + espresso + adaptation = Italian nirvana. Needless to say, I am looking forward to part two of Giovanna's book, and I hope everyone finds their Italy!
Films To Look Out for In 2022/2023
2022/2023 will bring several new productions, including long-awaited documentaries: Gotica, Padre Pio, Lost and Found in Italy, Candombe, Italofobia, and Whip Cream—a brand new six-episode English language comedy series about a Neapolitan pastry chef hiding in Brampton coming to TLN, Canada's most influential multicultural media company. For more information on Anthony Sarracco and Upcoming Rebellion Films productions, visit: www.rblfilms.com