To celebrity chef David Rocco, the dolce vita — "the sweet life" — is about being present in those moments in life that bring you joy. He has brought his passion for food and life to millions of kitchens daily through his worldwide hit television programs, cookbooks, wine label, and television appearances. David has extended his passion to his new wine bar – David Rocco Bar Aperitivo – located in Yorkville, a top destination in the heart of Toronto, Ontario, Canada.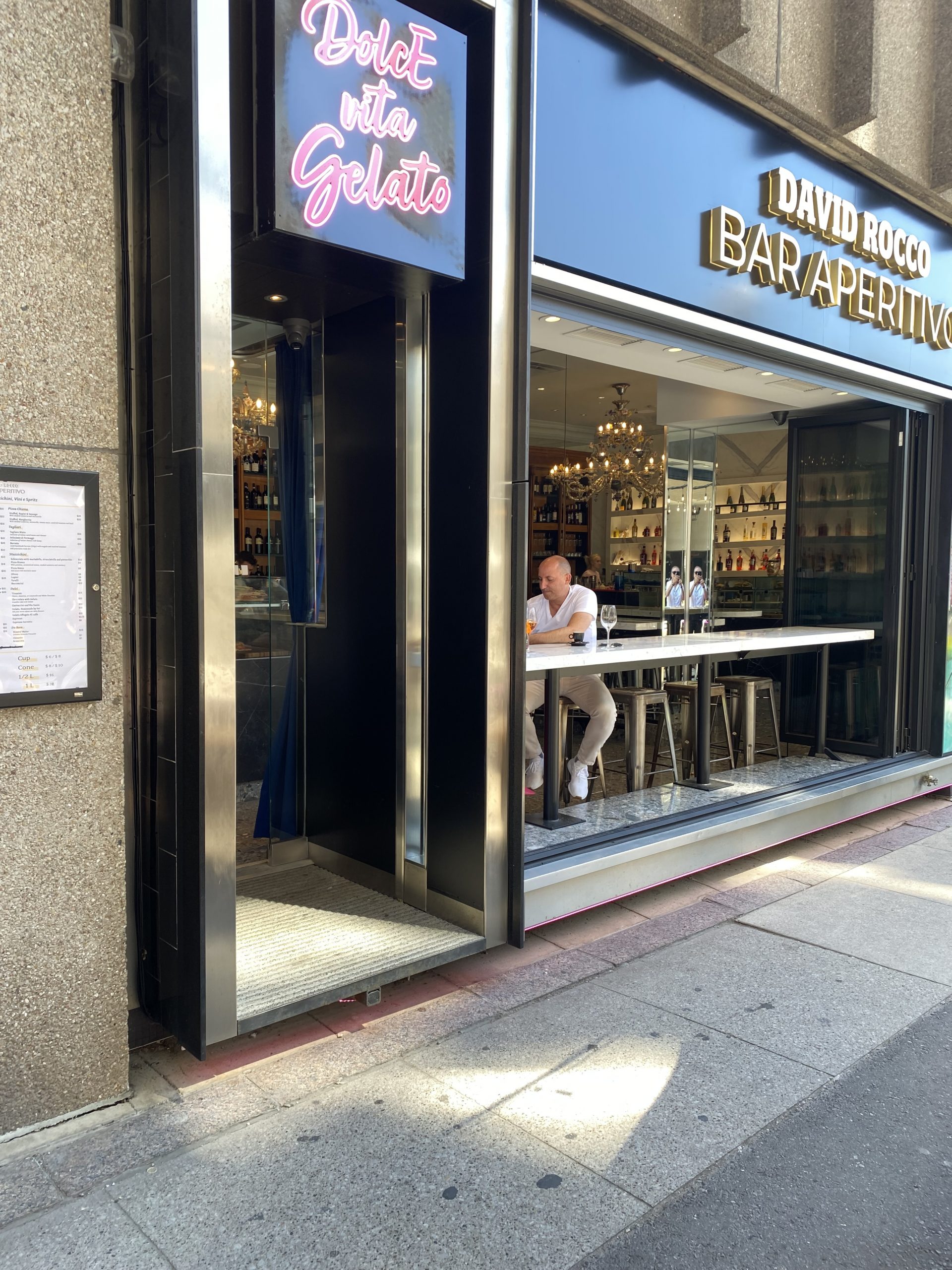 David Rocco Bar Aperitivo
95 Cumberland St
Toronto, ON M5R 3N7
info@davidroccobaraperitivo.ca
Whether it's lunch or dinner, a quick break from a busy day to sip on a Spritz, or a moment after work for some conversation over a glass of Prosecco before heading home, David Rocco Bar Aperitivo is the perfect little spot. Rocco shares, "David Rocco Bar Aperitivo is inspired from the favourite Wine, Aperitivo or Cicchetti Bars in Milan, Venice, Florence. We took all our favourite elements to create our own version."
Having fun, connecting with others over a glass of wine or a cocktail, enjoying traditional food (inspired by our travels) in an atmosphere that transports you to Italy, the David Rocco Bar Aperitivo can take you there. From the moment you enter the doors, you are immediately taken by the large Murano glass chandelier and striking marble wall of spirits that make up the bar. It's reminiscent of the bars, often historical ones, you will find in larger Italian cities like Rome, Milan or Turin, complete with chandeliers and original dark wood furniture, in the city's most picturesque piazzas.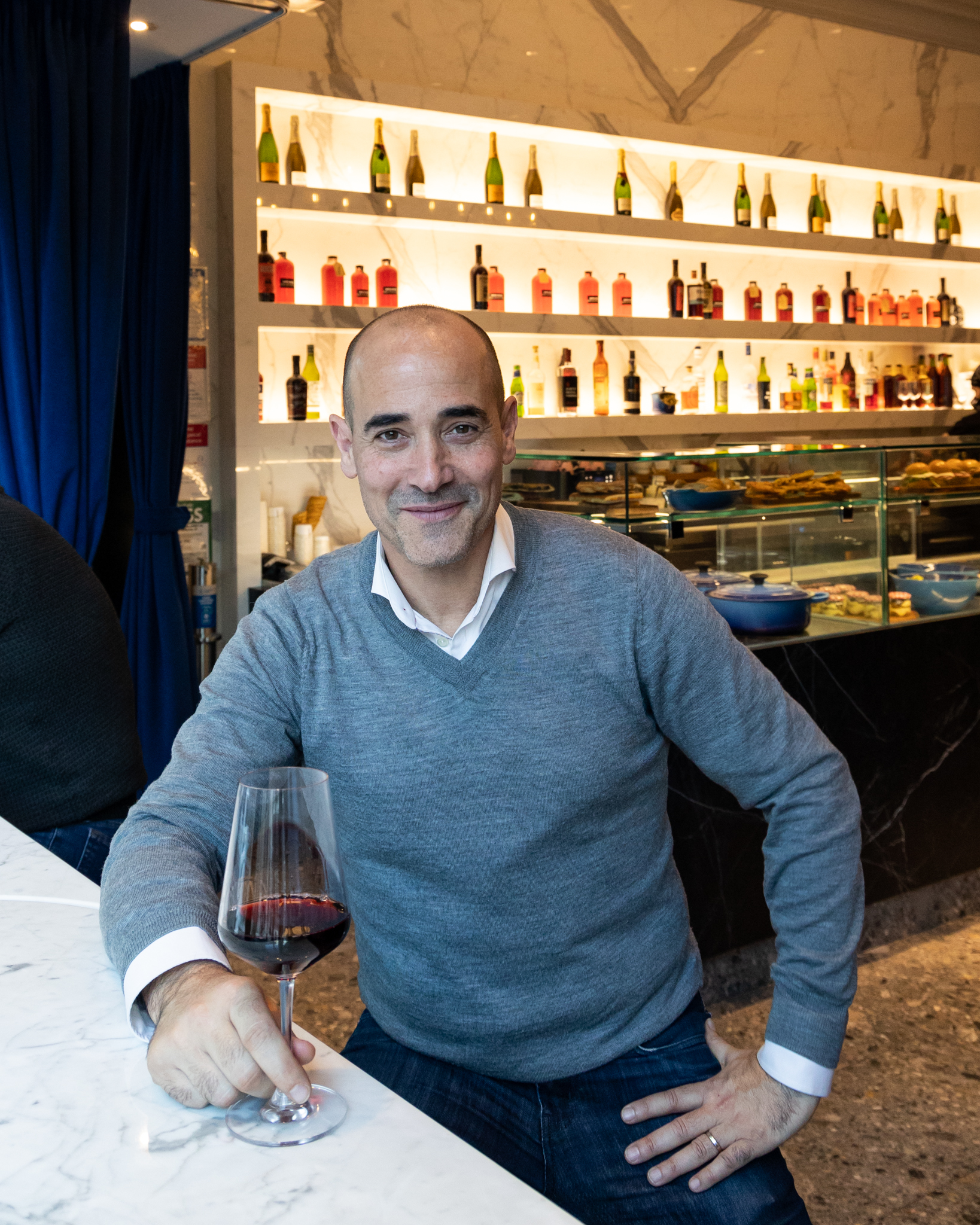 The wine bar is an Italian attitude and lifestyle, inspiring you to take your time to eat, drink and enjoy life, even if it's just for a few moments in your day. Similar to the bars in Italy, when perhaps on your way home from work and you meet up with friends for a drink, such as a spritz, negroni, or a Peroni, and a bite of homemade pizza, crostone, or a panino. "The idea behind all our items, whether it's food or cocktails, is simple — easy drinking, easy eating. Simplistic food and drinks with great ingredients in order to elevate it all," remarks Nick Masci, Bar Manager. The bar also encourages people-watching, typical of an Italian bar located on a busy piazza, with its large windows on the facade of the bar and front patio seating in the summer.
It's a wine bar that perfectly captures David Rocco's personality, as well as the places he's travelled and the recipes he's created. The menu features dishes from David Rocco's cookbooks. "I used to see people go crazy for my stuffed pizza with sausage, rapini, and smoked scamorza, so I had to have that," remarks Rocco. The crostone part of the menu has choices that include toppings like fresh stracciatella, gorgonzola cheese, zucchini and roasted peppers. The recipes' simplicity allows the quality of the ingredients to show, and the stracciatella, in this case, does so brilliantly.
"Schiacciata with mortadella, stracciatella, and pistachio. An embodiment of aperitivo-style restaurants. Lovely balance of flavours between the creaminess of the cheese, fluffiness of the focaccia, texture of the pistachio and flavour of the freshly sliced mortadella. A perfect blend of flavours with every little bite of the focaccia," expresses Masci.
An Italian staple on the menu is the "Purpett di Nonna," slow-cooked meatballs with pine nuts and raisins in a tomato sauce. Masci explains, "This is David's twist on a classic meatball blend but elevated with the addition of the sweetness from the raisins and the texture of the pine nuts."
The menu has a comprehensive wine list curated by the team's resident wine director from Florence. You'll be sure to discover something you'll love sipping on, from rare wines to highly sought-after bottles. The cocktail section of the menu is distinctive and intriguing. "Our cocktails are classics with an elevated and Italian twist. A drink like the Vecchio Stampo (our Old Fashion) is made with coconut fat-washed bourbon, Jura single malt, apricot liqueur, and white chocolate mist. A way of taking a simple cocktail and elevating it with layers in terms of smell and tasting notes," states Masci. Also noteworthy is the Ciao Al Italia (made with bourbon, pine essence, Aperol, lemon and vanilla); it is light and fresh, perfect for a midday cocktail.
For those looking for something sweet, you'll find a selection of madein-house gelatos that are also available for takeout. The pistachio gelato has that perfect deep nutty flavour along with being incredibly smooth & creamy. "It's made with Bronte pistachio from Sicily; vegan and such a bomb of pistachio flavour," Masci affirms. If you are a fan of affogatos, you must try the Gelato Affogato Al Cafe or Al Lambrusco (a fruitforward sparkling red from the Emilia-Romagna region of Italy).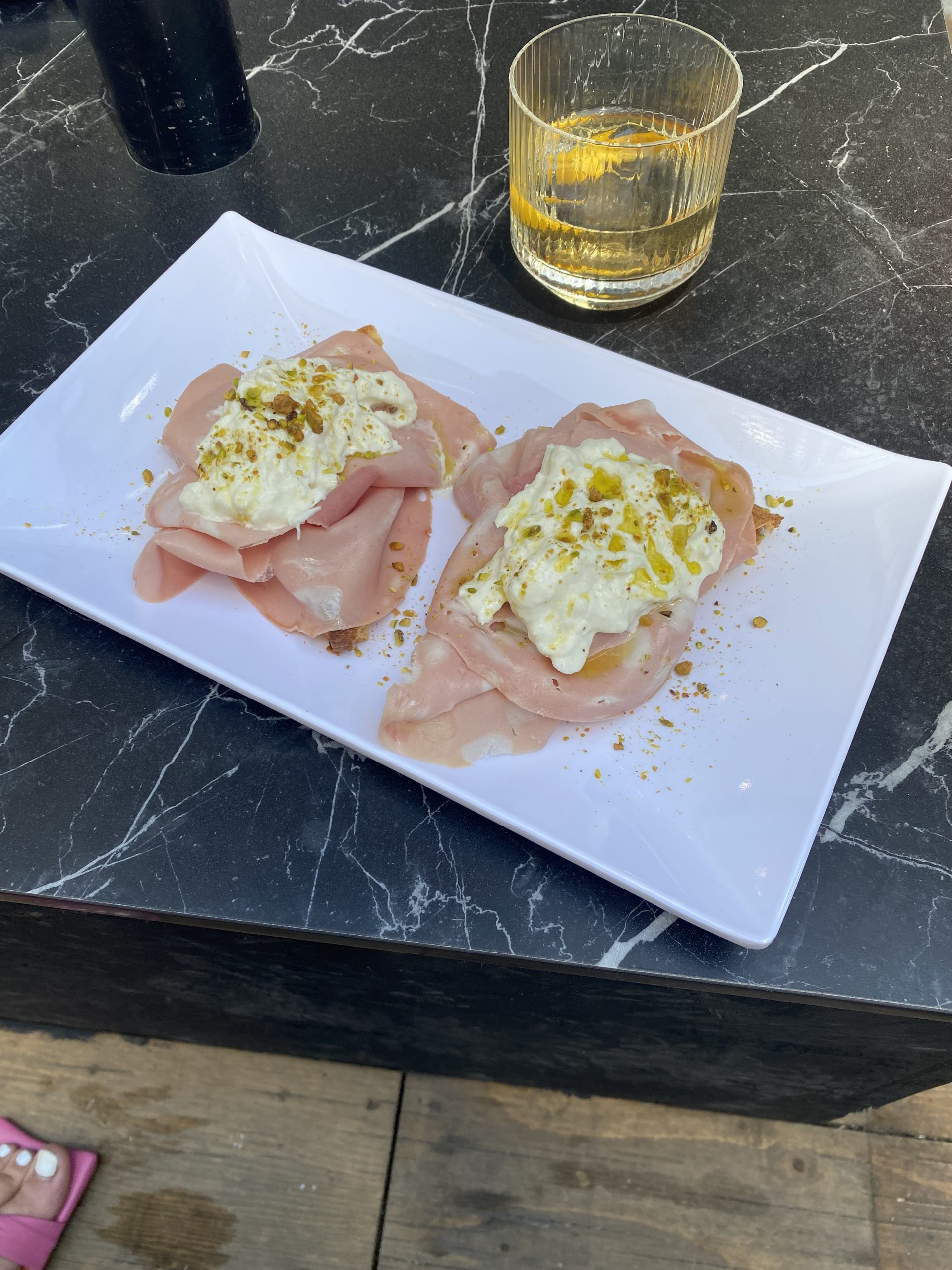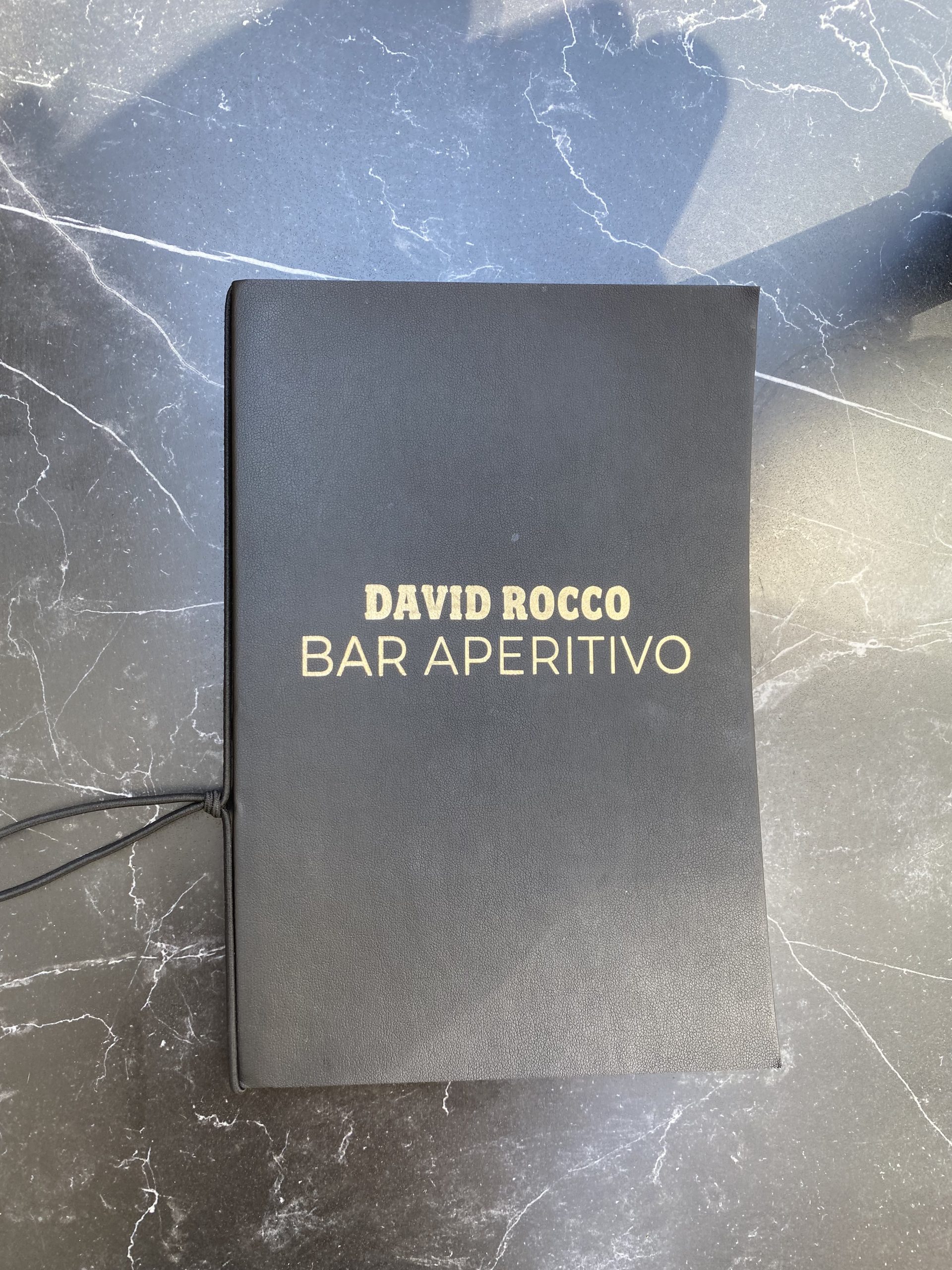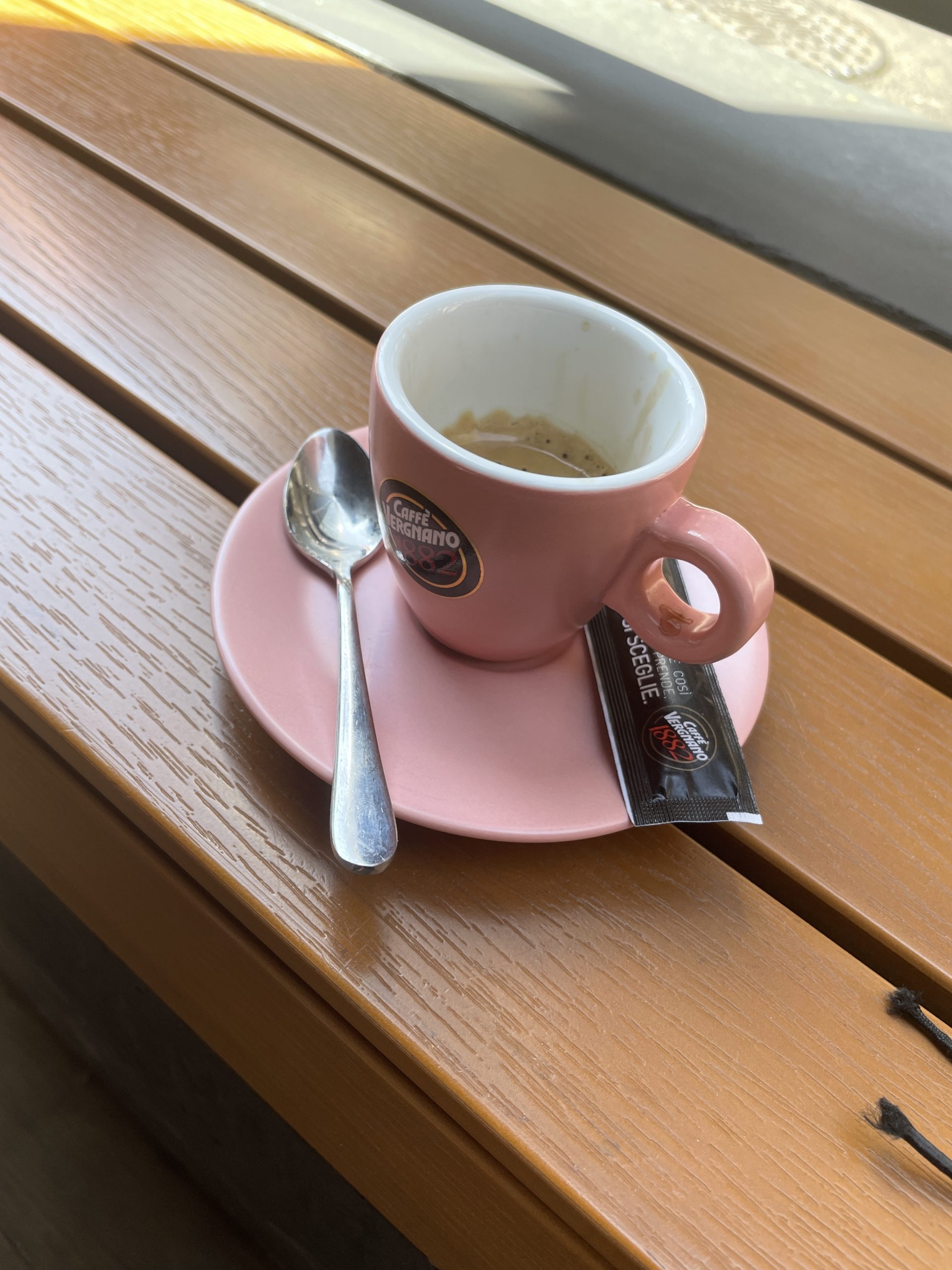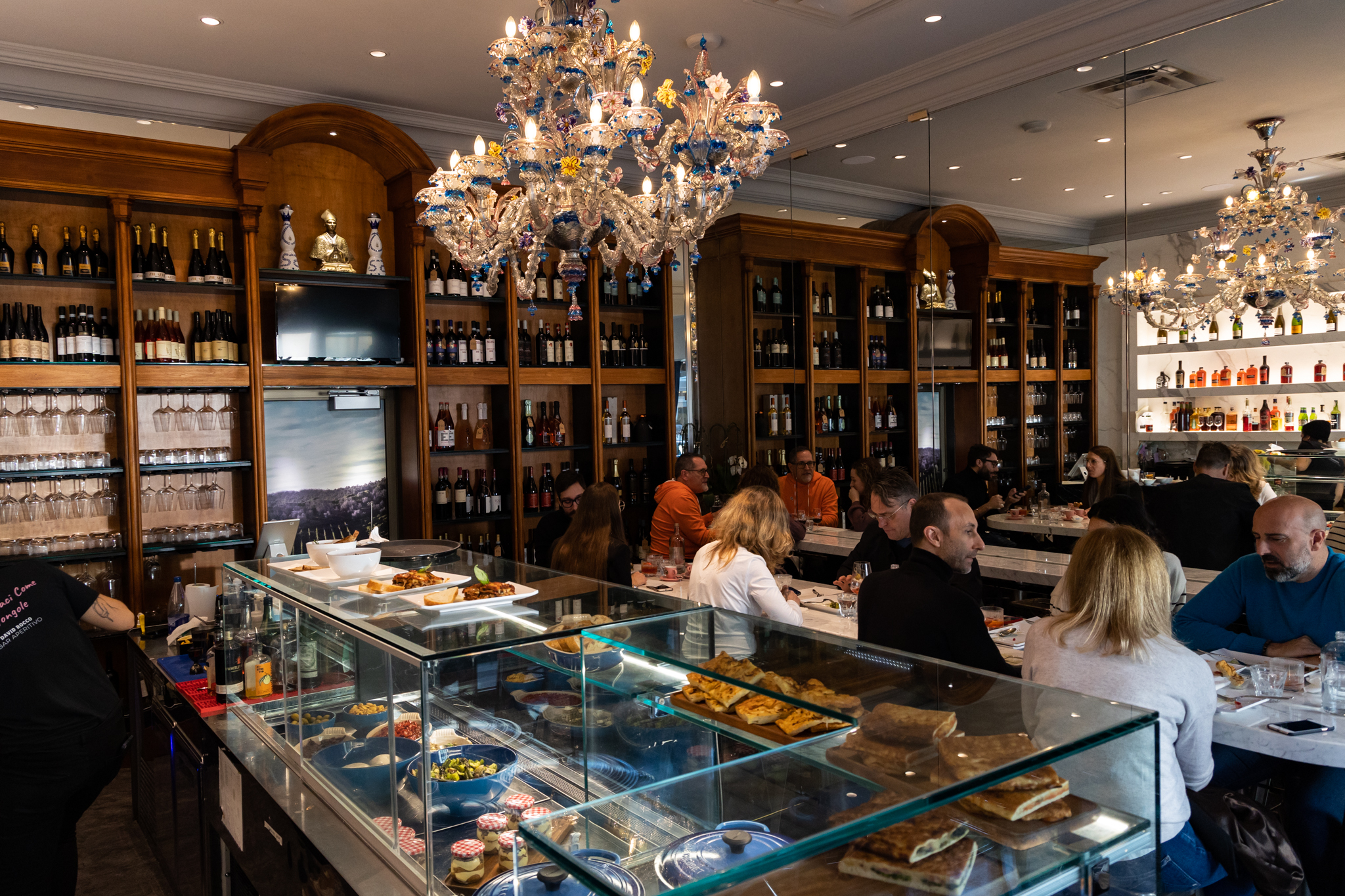 The David Rocco Bar Aperitivo will leave you feeling as though you were having a drink at a bar in an Italian city and inspired to book a trip to Italy on the way out. Rocco imparts, "Our concept isn't about dining. It's really that moment in the day to kind of just be inspired." Sometimes these moments are all you need to create your own 'dolce vita.'