WRITTEN BY GERALD GLAVOTA
In 1828, Felix Courvoisier, the true embodiment of joie de vivre, established Maison Courvoisier in Jarnac, the heart of France's Cognac region. His spirit is reflected in the vibrant Maison Courvoisier style.
In March 2022, Preferred Magazine was invited to celebrate what was described as — the launch of a new campaign commissioned by artist and designer Yinka Ilori. Inspired by Courvoisier's unique approach to savoring life's true pleasures, Ilori introduces an immersive experience penned "We Found Joy '' and a new era for Courvoisier. Alongside Ilori, other creatives such as actress, writer, producer and director Rashida Jones and fashion and beauty photographer Betina du Toit, will help bring the multi-sensory experience to life through their respective mediums.
Yinka Ilori is Courvoisier's exclusive Ambassador of Joy,
A role created for this colorful storyteller who embodies the spirit of joie de vivre to create unique and memorable stories through contemporary design. Inspired by Courvoisier's embodiment of the French belief to savor life's true pleasures, Yinka introduces "We Found Joy," a fully immersive series of global events with creatives from all walks of life, each of whom brings to life the essence of Courvoisier's spirit and the beauty of summer in our home of Jarnac, France.
The event was opened with a few words and a toast by creative Rashida Jones before the dining area opened, at which point I was able to quickly join a few others for a small Courvoisier Cognac tasting. The tasting was with the newly selected seventh Chief Blender Thibaut Hontanx (most recently serving as Master Distiller) who succeeds Patrice Pinet. We started with the Courvoisier XO which was created in 1984 by the fourth chief blender, Daniel Dumon. The grapes used are from the finest Grande Champagne, Petite Champagne, and Borderies. You get orange, iris flowers, creme brulee, cinnamon, tobacco, and aromas typical of eau-de-vis that are matured 10-15 years so that you get plums, honey, and these aromas. The blend is made up of 10 to 25 year olds with an average age of around 17 years.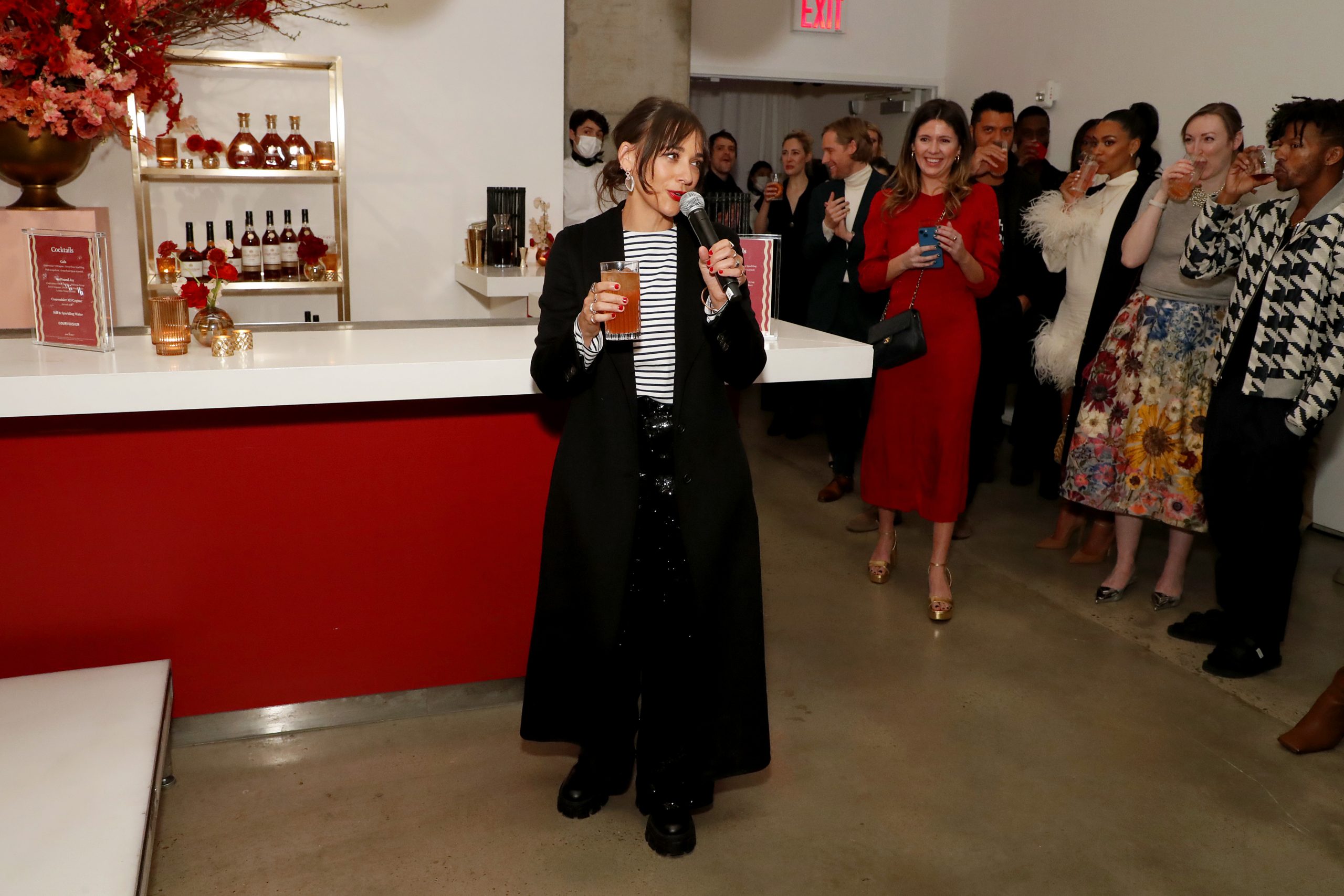 The Ugni Blanc is the dominant grape used in the production of cognac. It is ideal for making brandy since it has good disease resistance. The grapes are low in sugar and high in acid. This means the wines they produce are acidic and low in alcohol which helps to preserve the wine through winter and sulphites are not added. Wines that are low in alcohol need to be concentrated more to produce a brandy, therefore the flavours in them are concentrated more, too. There are two distillation processes, one with yeast and the other with no yeast.
The Courvoisier XO Royal will be released some time during the summer, you will also notice that Courvoisier has updated their packaging. It goes back to a time when they were offering wine to the Royal Court of Europe around 1900, or late 1800's, and back to its origin in Jarnac and that is also where the eau-de-vies come from. The XO Royal has a bit of complexity, elegance, vibrant, honey, cinnamon, nutty, cacao, tobacco, and also some spice.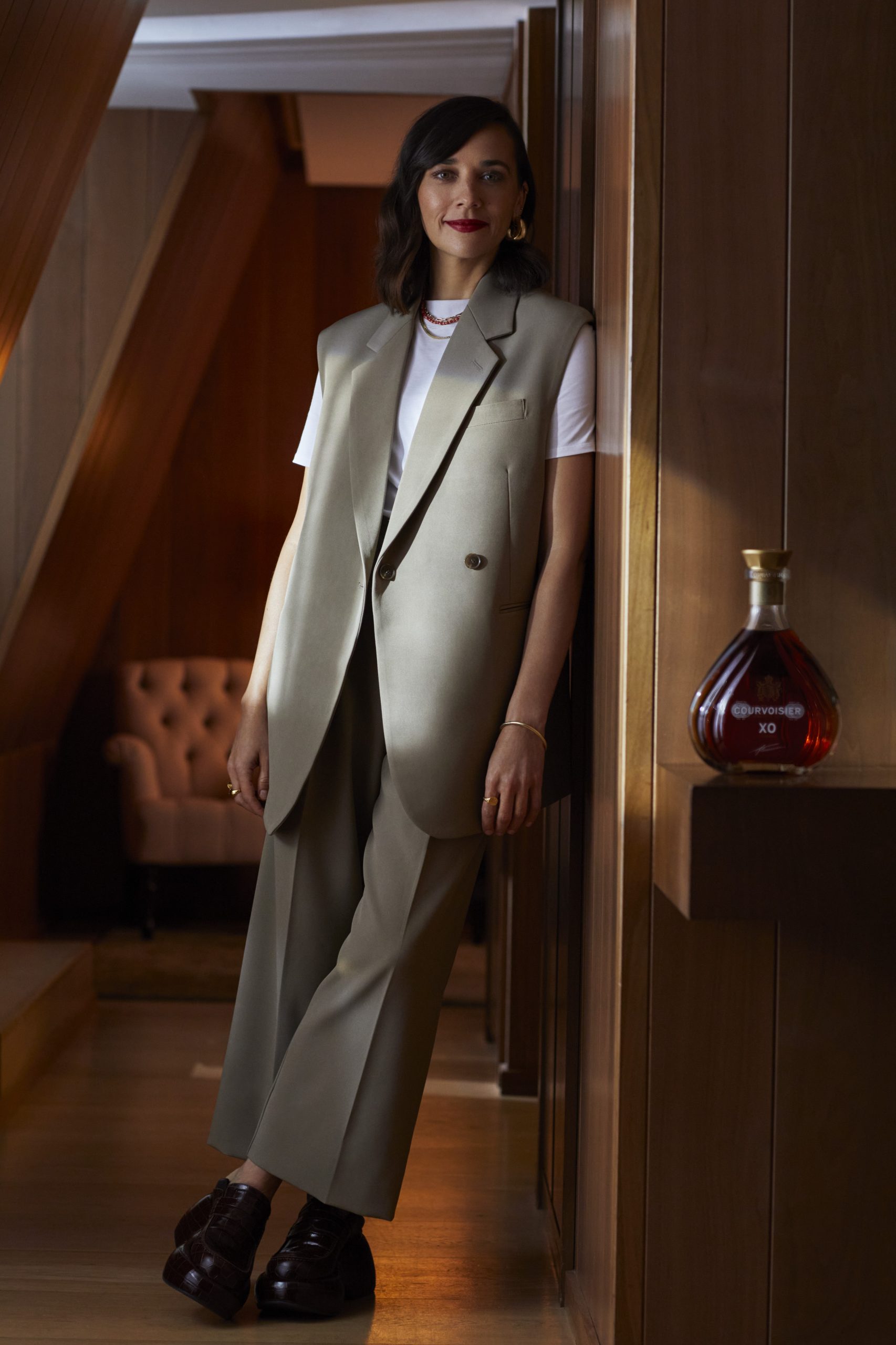 Finally, we got to taste the L'essence de Courvoisier which is the highest in the range. It took three years to create this blend in 2009 by master blender Jean Marc Olivier. It is a blend of over 100 rare eaux-de-vie from the Grande Champagne and Borderies cognac crus. Special reserves from the early 20th century, when Courvoisier introduced its highly acclaimed Napoleon cognac, offer depth, maturity and harmony to the blend, and are combined with eaux-de-vie from the 1970s and 80s. You experience tobacco, honey, plums, licorice, spice, an explosion of flavour that will continue in your mouth for some time.
This was a quick tasting but just enough to appreciate the quality of the Cognac and what goes into the making of it. The process and also the aging of the spirit in European oak which hasn't been touched upon here.
Then we proceeded to our seats for dinner. The room was spectacular as you can see by the photos- credit to Getty Images for the photographs of the event and event space.
Here we see, Yinka was inspired by nature. And by his trips to Jarnac, we can see what he saw when he went there. So the table is the river that flows by our house, the sound and the flowers that you see the greenery is inspired by the landscapes and the sensations of the vineyards in summertime, and in Jarnac. We were told about Betina du Toit who translates joy through her photographs, and she's contributed in many other ways to the brand as well.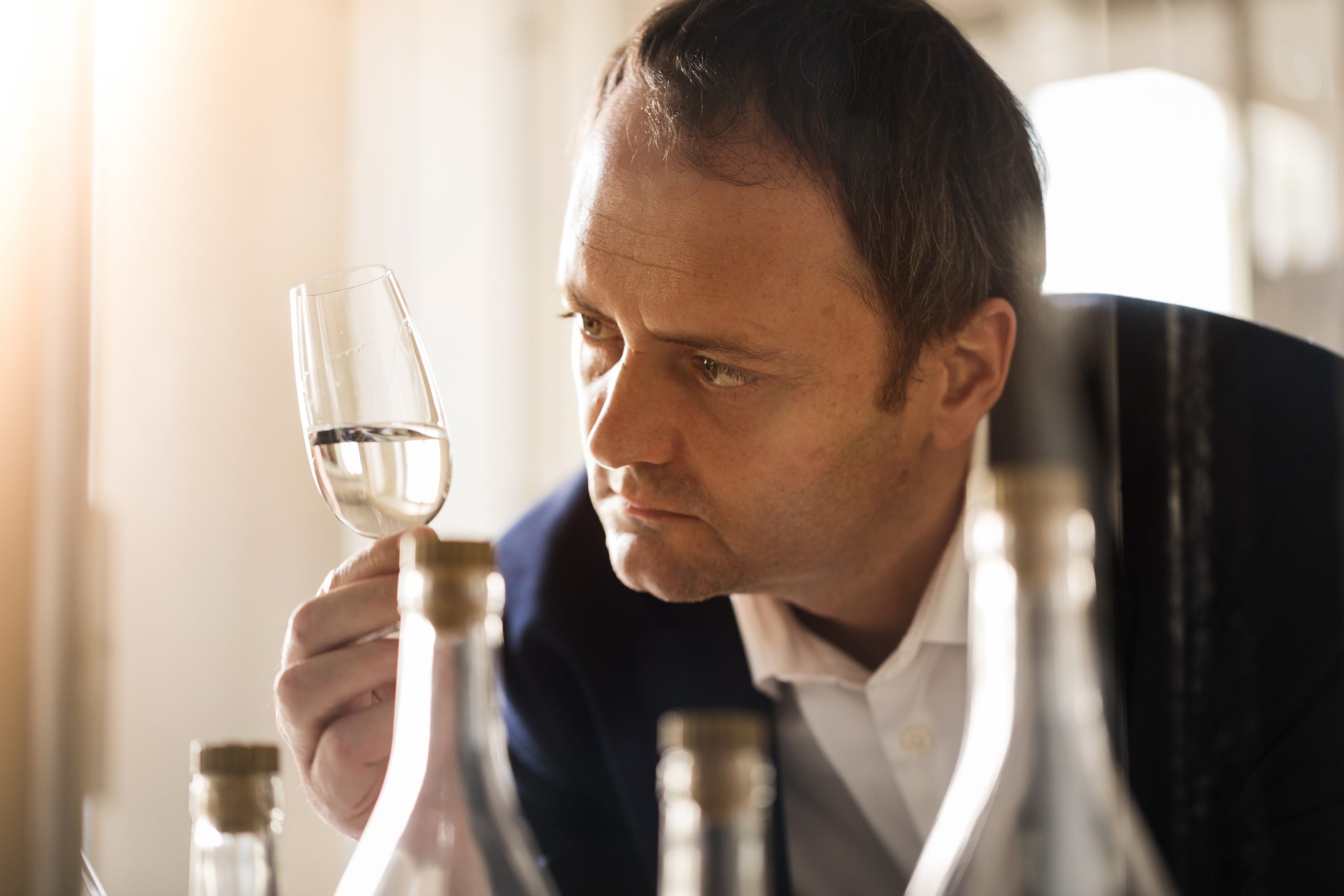 "To creativity, to beauty, to stylish, .." we toasted and began dinner amidst the long table that curved through the room like a river, plants and flowers abound and above us the clouds. Perhaps it was the Cognac, or possibly being transported elsewhere, it was magical and so was the rest of the evening.