How do you capture over 190 years of watchmaking history in one collection? The Longines Master Collection 190th Anniversary timepieces celebrate almost two centuries of horology with meticulous craftsmanship, elegant design and technical innovation.  This trio of timepieces are available in both stainless steel and gold. Collectors take note: the 18-carat yellow gold and rose gold syles are presented in a limited, numbered edition of only 190 pieces.
Throughout its history, Longines has been defined by a succession of technical and aesthetic innovations that reflect the ambitions of the brand's founder Auguste Agassiz: ahead of his time, driven to achieve excellence and make innovation a continuous quest. In 1913, Longines had a pioneering role in the production of the world's first wrist chronograph, creating the Calibre 13.33Z. This movement established Longines as a revolutionary manufacturer that transitioned this rapidly evolving technology from pocket watches to wristwatches.
Longines not only developed timepieces that accurately indicated a tenth, hundredth and millionth of a second, but they also created key, innovative equipment that was tailored to the specific timekeeping needs of various sports. In 1945, Longines used a photoelectric-cell-based light beam barrier device for a ski race in Montana. This device replaced the broken-wire system of the past with the interception of a light beam activating or stopping the pushers of a chronograph.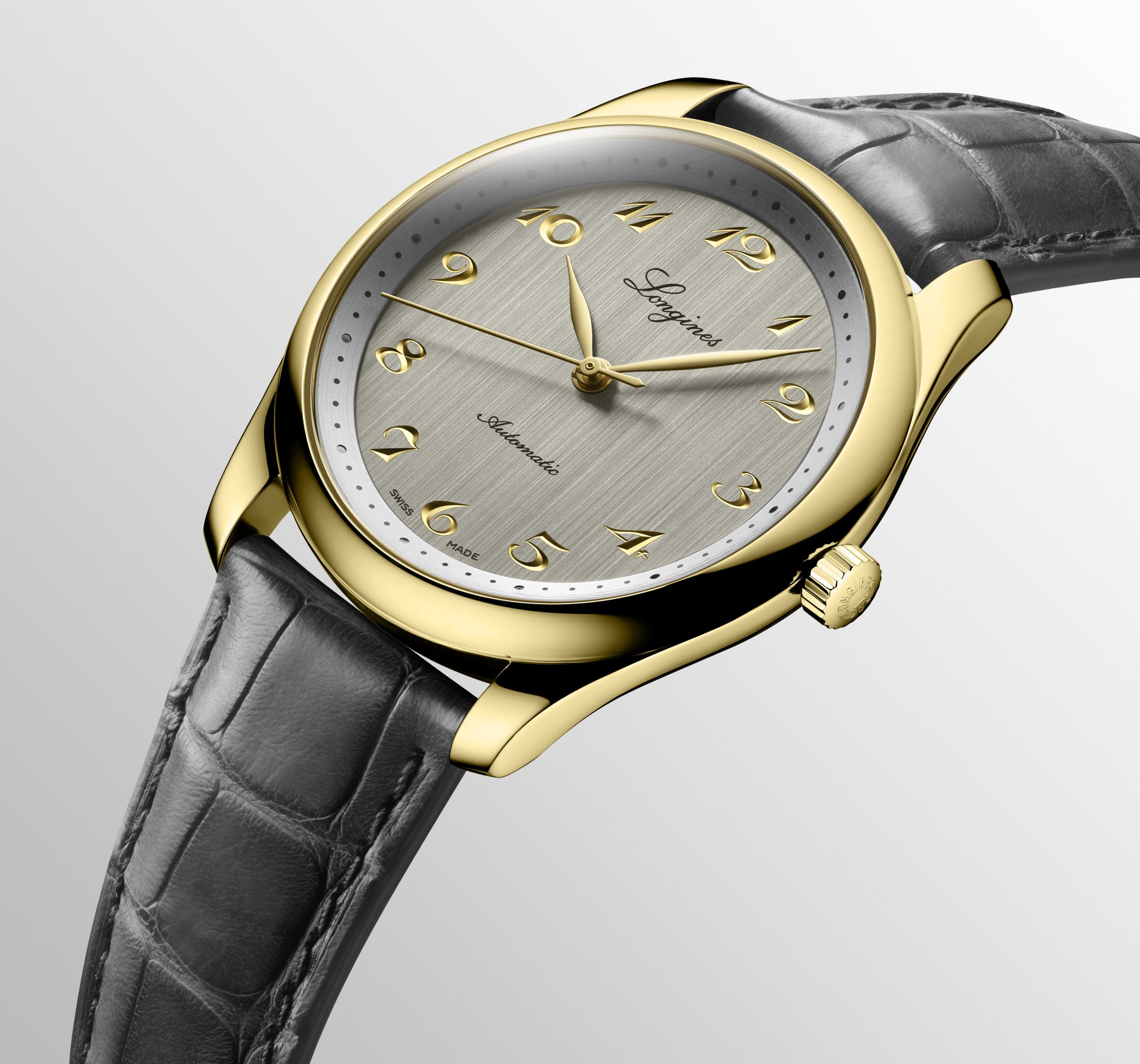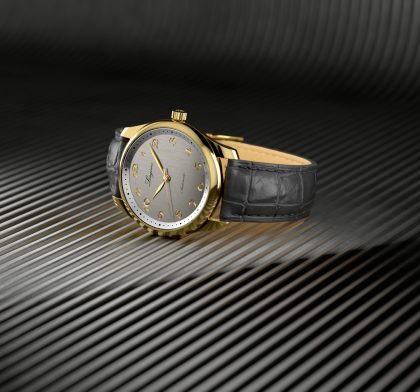 These innovations continue to shape the brand's enduring legacy. The Longines Master Collection 190th Anniversary timepieces is a piece of watchmaking history on the wrist. The grained anthracite, brushed grey or sandblasted silver dial is delicately engraved with Arabic numerals. Elegant pink, gilt or blued steel hands mark the passing hours, minutes and seconds, highlighting the dials' refined details.
Enclosed within a 40mm round case, characterized by classical lines, resides an in-house Longines movement featuring a silicon balance-spring. This material is not only light and corrosion-resistant, but also remains unaffected by normal temperature variations and magnetic fields. Its unique properties improve the precision and longevity of the watch and come with a 5-year warranty.
This craftsmanship can be admired through the transparent back, which features a commemorative engraving. A soft, anthracite grey leather strap completes the design.
These exceptional timepieces serve as fitting heirs to the brand's time-honoured craftsmanship, encapsulating the rich tapestry of Longines' history.
Prices range from $3,050 to $14,500. For more information, visit
https://www.longines.com/en-ca/p/watch-the-longines-master-collection-l2-793-4-73-2