CellArt brings together talented artists of the new generation. Each artisan combines their singular sensibility, vision, and savoir-faire with state-of-the-art technology to create unique art pieces. Exclusive and mesmeric pieces are handcrafted to order by master artisans and constructed from the finest materials known for their beauty and longevity. Only 52 are created each year, no matter the demand, in order to preserve their singularity, exceptional architecture, and authenticity. The geometric pattern of "Fade Out," designed in collaboration with Frédéric Cordier, will become the central focus of your home.
CellArt celebrates the house's savoir-faire by imagining functional wine objects that express the quintessence of art de vivre. Finely crafted in their Montreal Atelier, Objets d'Art, such as coasters, decanters, and champagne buckets, are limited-edition wine lover essentials that illuminate the tasting moment and bring style, refinement, and emotion to any occasion. These stand-alone art pieces are intended for the grand connoisseur and the refined aesthete. Folie Plurielle, from the Effervescence Divine collection, is a captivating champagne bucket made of dark walnut, ink-black sparkling lacquer, and stainlesssteel mirror. Le Présentoir, from CellArt's Les Irremplaçables Edition collection, is a distinctive wine display made of a selection of light to chocolate brown Black Walnut, English Oak or Genuine Mahogany woods with a distinctive ebony layer creatively designed to showcase bottle treasures.
Inspired by the very best of what nature and human creativity have to offer, CellArt opens an exciting new world for the art and wine enthusiast and presents a seamless narrative between the two traditions. CellArt brings to life the relationship between wine and art as never before. From extraordinary wine spaces to unique art pieces and wine objects, CellArt has refined and reimagined the wine lover's world. By bringing together a new generation of artists to create exclusive works of art, CellArt has embraced the apparent opposition between pure art and utility, creating a meticulously thought-out collection that functions individually and collectively and in harmony with one's needs and lifestyle. With a vision to create unique masterpieces that are also highly technical, CellArt founder, Jonathan Primeau, designs and builds extraordinary wine and spirit spaces for the most demanding collectors and aficionados around the globe. From wine spaces aboard yachts to hidden cellars in Haussmannian apartments in Paris, Jonathan thinks without limits and designs unprecedented concepts using cuttingedge technologies combined with the talent of artisans. "Exploring wine through the medium of art changes our perspective and brings about an entirely new journey – beginning with our passion for terroir, to the moment the bottle is placed in the cellar until the last drop poured," expresses Jonathan. Working alongside some of the world's best-known architects, designers, sommeliers, builders, artists, and winegrowers, Jonathan has built CellArt into the world's first luxury brand of wine spaces.
Wine Spaces are works of art that transfigure a wine cellar, tasting room, or any room in quest of character and splendour. They are designed to lift wine spaces out of dark basement cellars to become a focal point of your home as stand-alone works of art. For the wine lover and aesthete,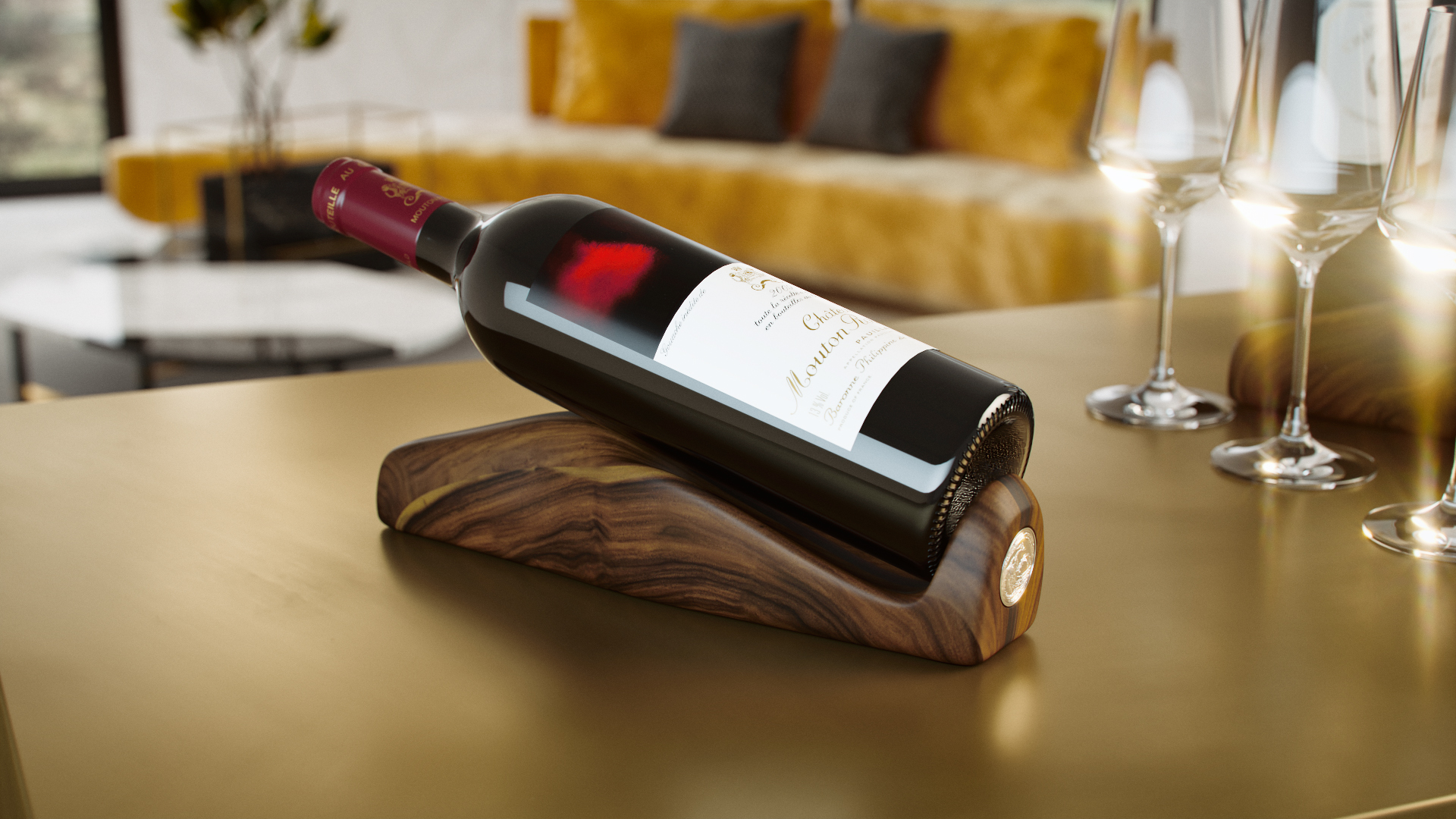 Collaborations between CellArt and visionary artists like Myriam Dion and Samantha Holmes have brought exclusive and engaging art pieces to house iconic bottles of wine in the most unique spaces.
Canadian artist Myriam Dion @_myriamdion_, draws inspiration from European garden floor plans of the Renaissance to create meticulous designs adorned with gold leaf and cut-outs. Each drawing, representing different garden beds, is mounted on a system of wall cellar drawers behind which the owner will store and organize their vintages.
Samantha Holmes @holmessamantha, a Bronx-based artist, envisions a cellar that provides a quiet refuge from the frenzy of everyday life. Focusing on the medium of mosaic, overlapping panels of gilded wood trace the outlines of a stained-glass window. The cellar becomes a space for reflection, celebration, and meditation on the senses.
Born from a deep knowledge and passion for wine, CellArt brings an exciting new approach to the world of wine for the ultimate connoisseur. Driven by a passion for wine, art, and luxury, CellArt engages the body, the senses, and the spirit by creating rare pleasures and unforgettable and timeless moments for fine art and wine lovers.