Venerating a rich shared history
Grand Marnier celebrates a return to tradition at the first Le Grand Lounge at The Ritz-Carlton Montréal. Sharing a history that goes back to 1880, Grand Marnier and The Ritz-Carlton Montréal have partnered to unveil a permanent 3-year branded space located on the 2nd floor of the hotel. The lounge is a refined and luxurious space, featuring both contemporary and classic design details. Le Grand Lounge dedicated the evening of October 23, 2019, to a private tasting experience with the brand's legendary Master Blender, Patrick Raguenaud. Mr. Raguenaud came to Montreal from his home in Cognac, France, to lead this engaging, informative, and luxurious experience with a small number of exclusive participants, including Preferred Magazine.
Le Grand Lounge pays tribute to Grand Marnier's iconic brand by offering its patrons a specialized historical cocktail menu, featuring modern twists on tried and true classics. The up-scale space honours the rich relationship between Grand Marnier and The Ritz-Carlton as guests enjoy elevated classic cocktails that were served in Paris around 1880, in reference to the common past of the founders. Alyssa De Bartolo, Brand Manager for Grand Marnier Canada expresses, "We're delighted to bring Le Grand Lounge to the Montréal community and share our vision of eccentric style mixed with the complex, sophisticated taste of our unique beverage blend," adding, "Montréal is an undeniably influential cultural hub, making it the perfect milieu for our first Canadian lounge."
The Grand Marnier brand was created in 1880 when the founder of Grand Marnier, Louis-Alexandre Marnier Lapostolle, had his friend César Ritz taste the unique liquor which blended cognac, oranges, and sugar and who is reputed to have suggested the Grand Marnier name, saying "A grand name for a grand liqueur." This original partnership between Louis-Alexandre and César Ritz brought them to where they are today, partnering with the Ritz-Carlton in Montreal.
The evening featured cocktails such as the time-honoured Grand Sidecar Cocktail and the Grand Margarita, both blended with Grand Marnier Cuvée Louis Alexandre Liqueur Cognac, Grand Marnier's newest addition. Launched this summer in Canada, the special edition Cuvée Louis Alexandre is the new V.S.O.P. cognac expression joining the Cuvée Collection. Created by Master Blender Patrick Raguenaud in honour of the founder Marnier Lapostolle, the Cuvée Louis Alexandre is the newest way to raise a glass to living Grand. Louis-Alexandre is an exclusive blend of the essence of wild exotic oranges and fine old cognacs from the region's best production areas, offering an intense and less sweet taste for a contemporary experience of warmth. Recommending it be served neat or over a large ice cube, Patrick describes the Cuvée as a beautiful, complex blend featuring notes of candied orange with nuances of citrus fruit flavors, softened by notes of oak and a touch of vanilla.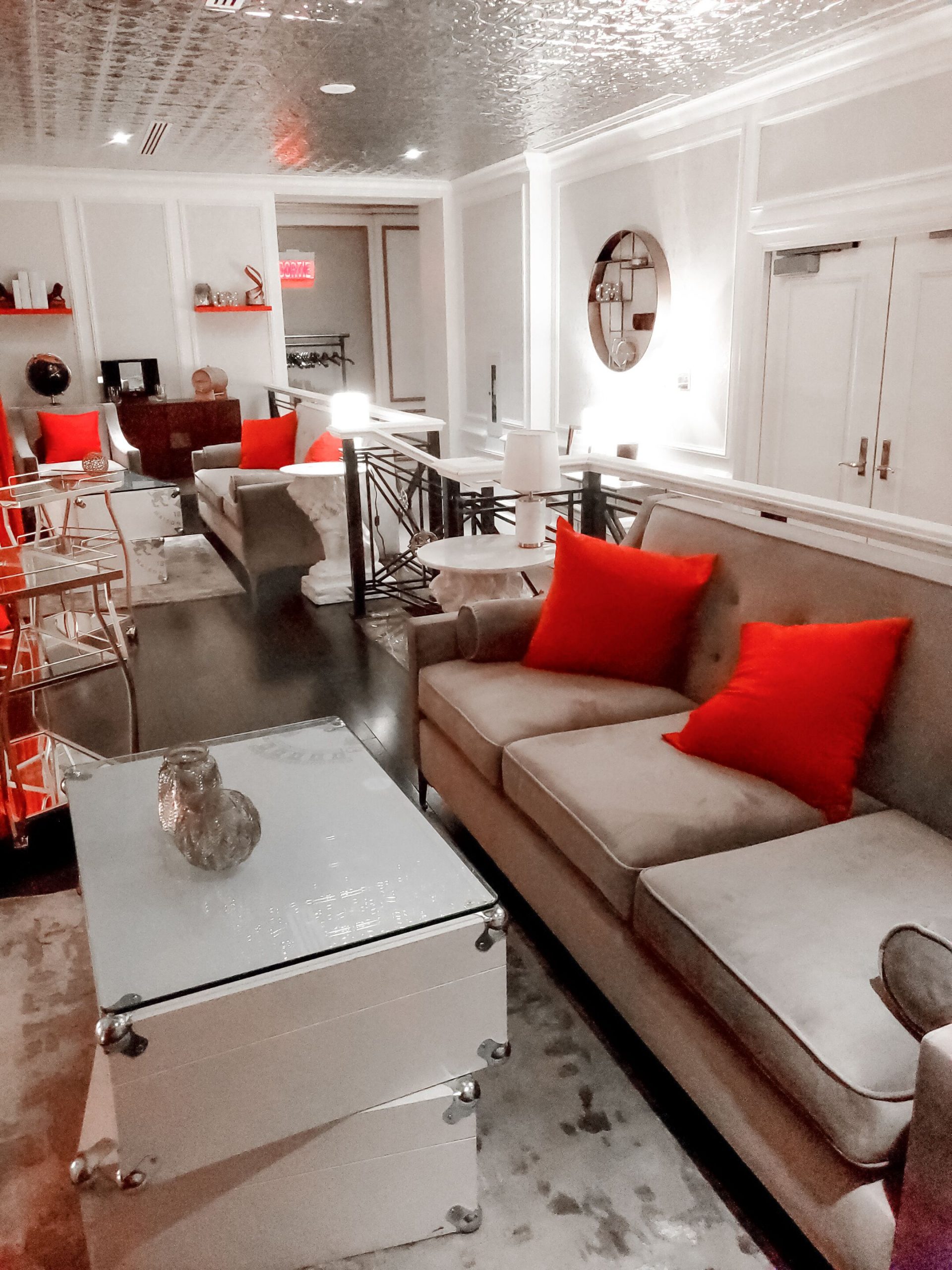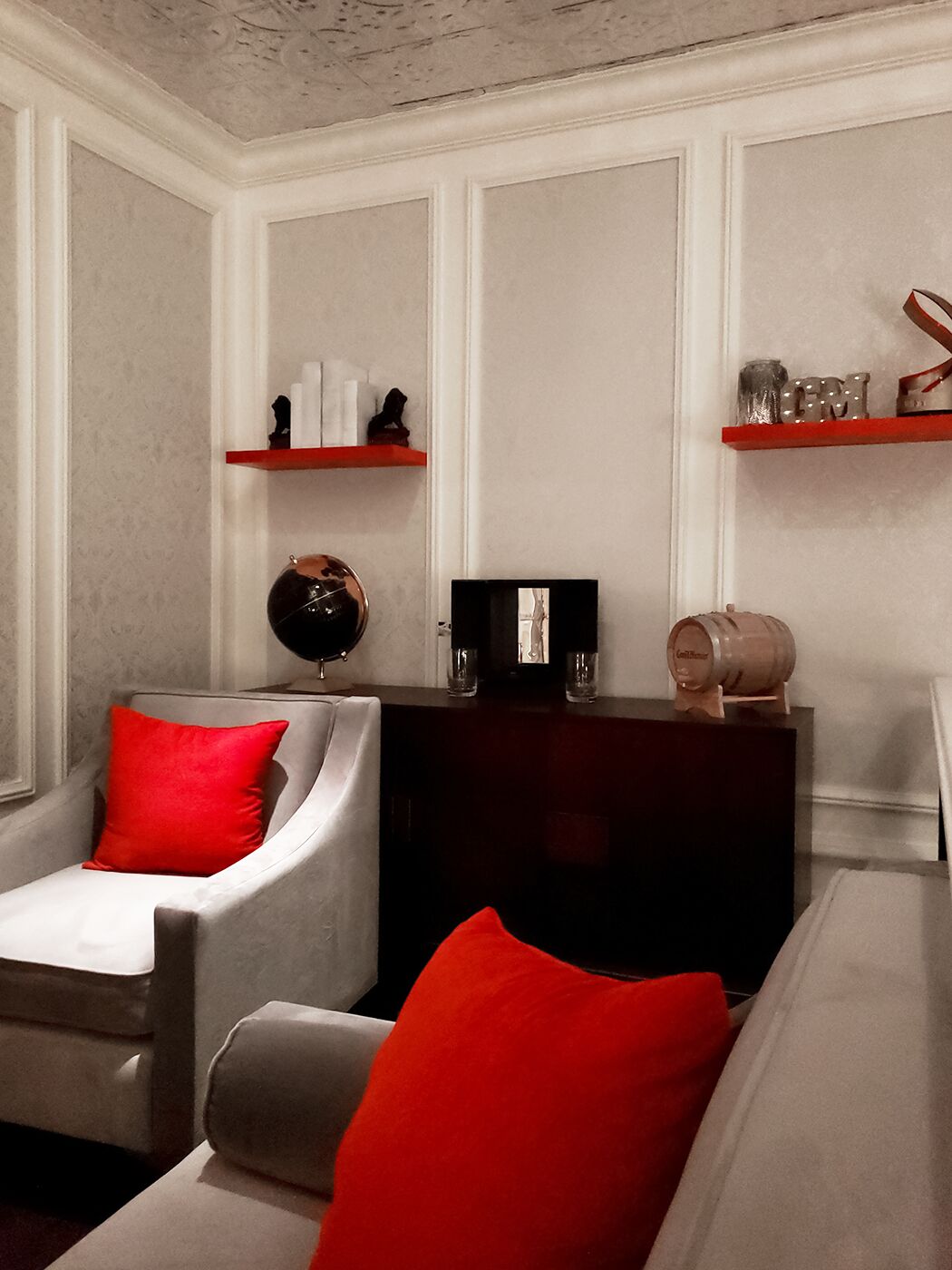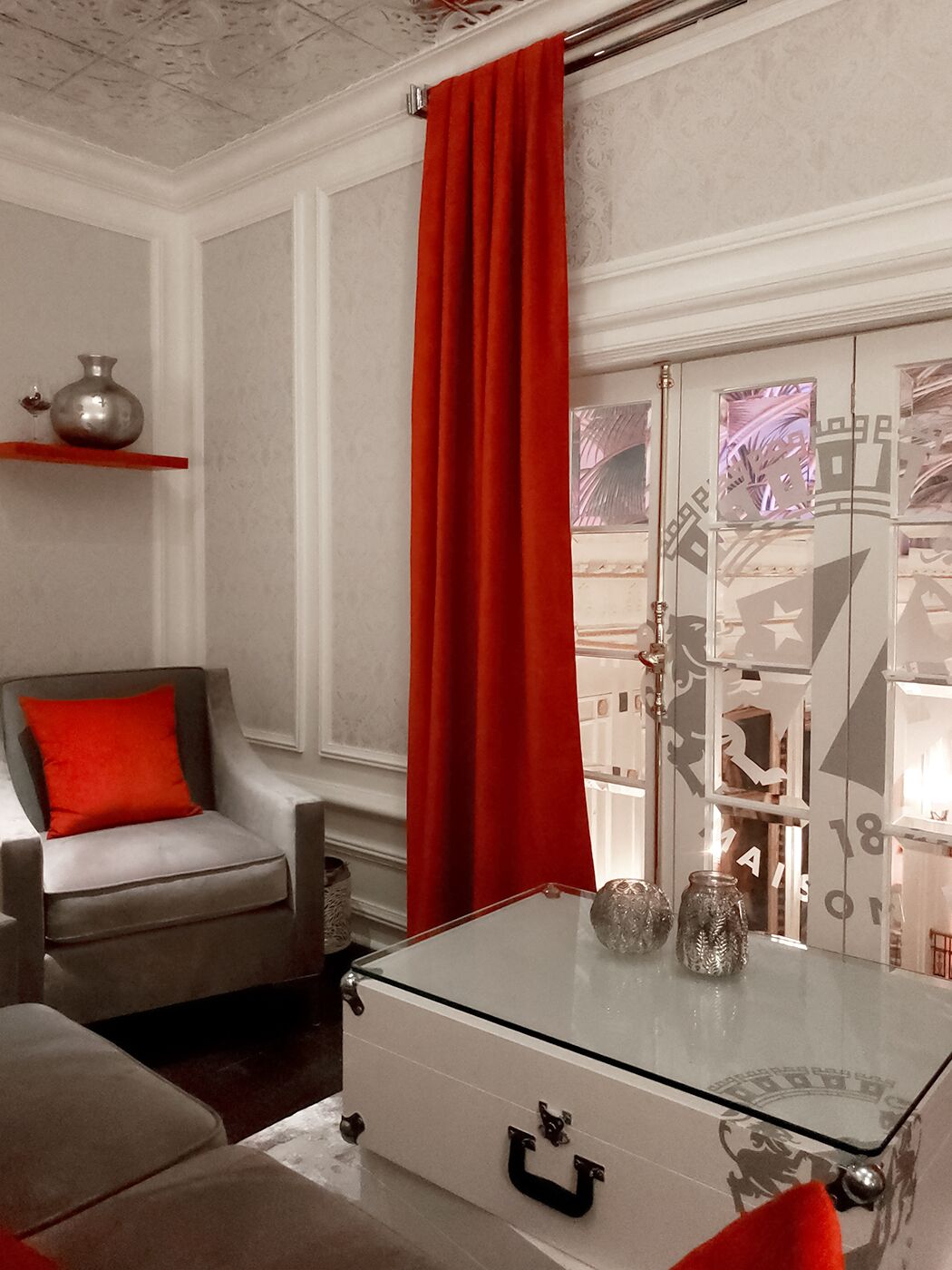 "Cuvée Louis Alexandre is an exquisite liqueur and a fitting tribute to Louis-Alexandre Marnier Lapostolle. I was inspired by his fearless drive to push boundaries and create something truly unique," said Raguenaud, "This expression is yet another intrepid creation from the House of Grand Marnier, ensuring we continue to twist tradition."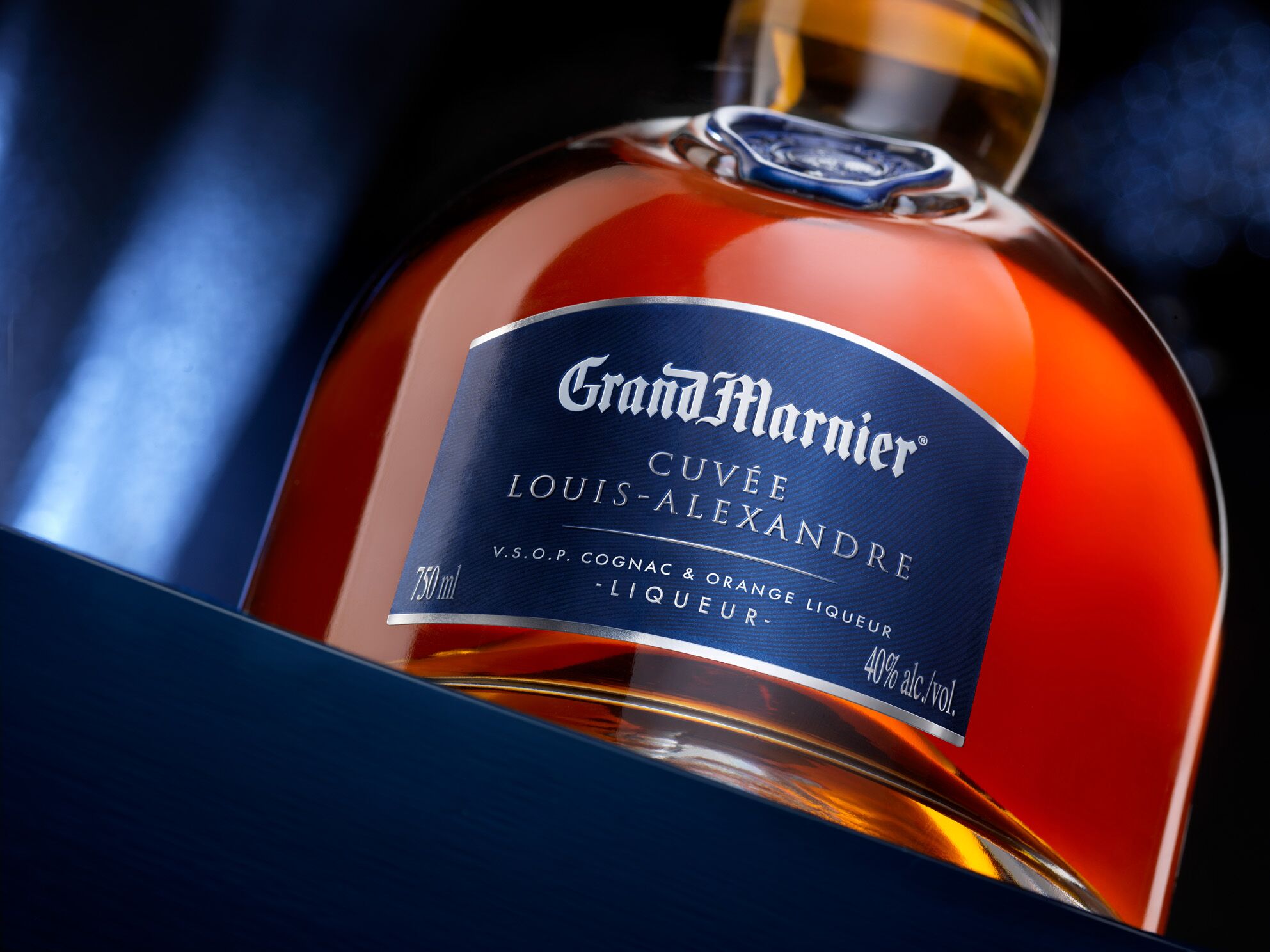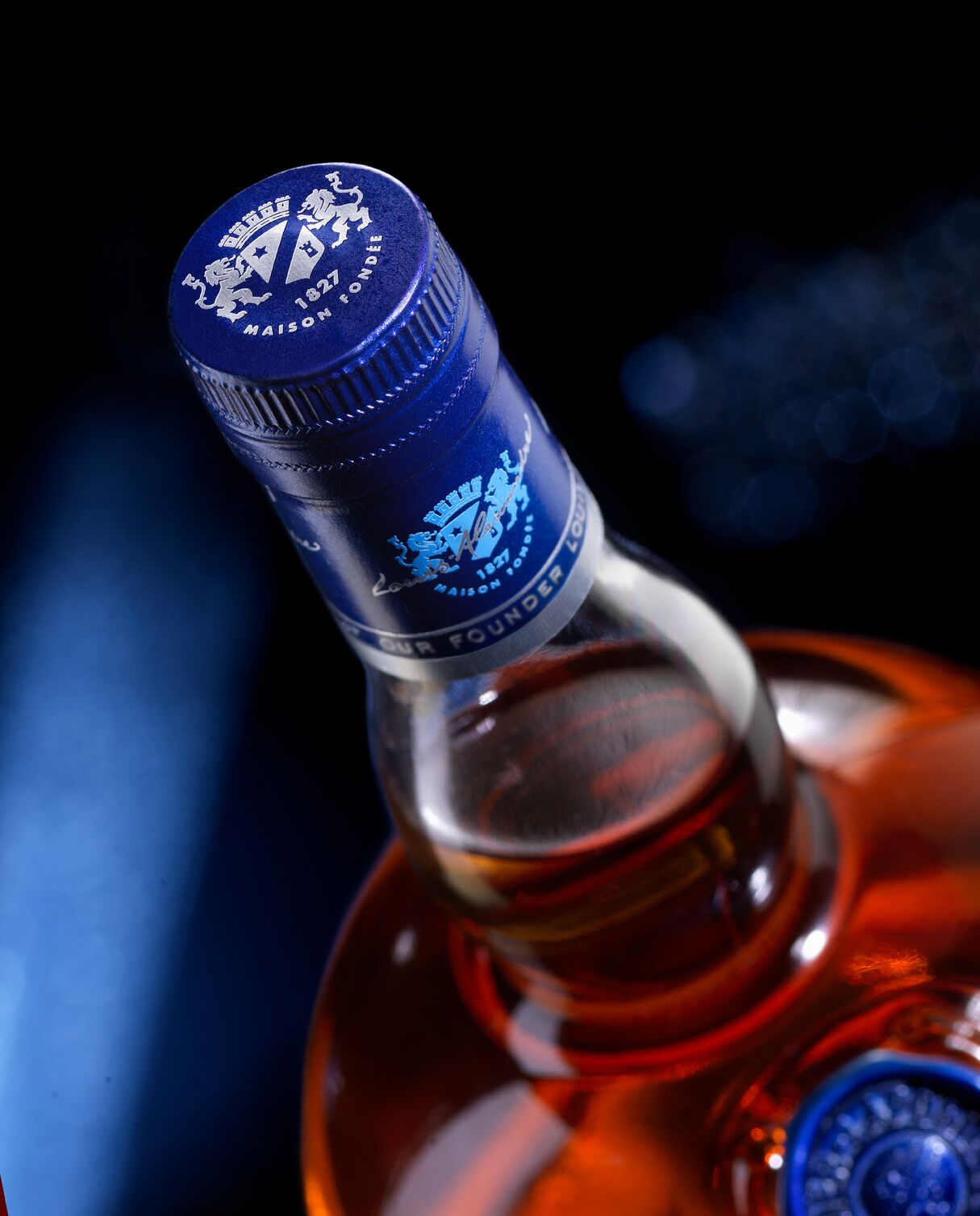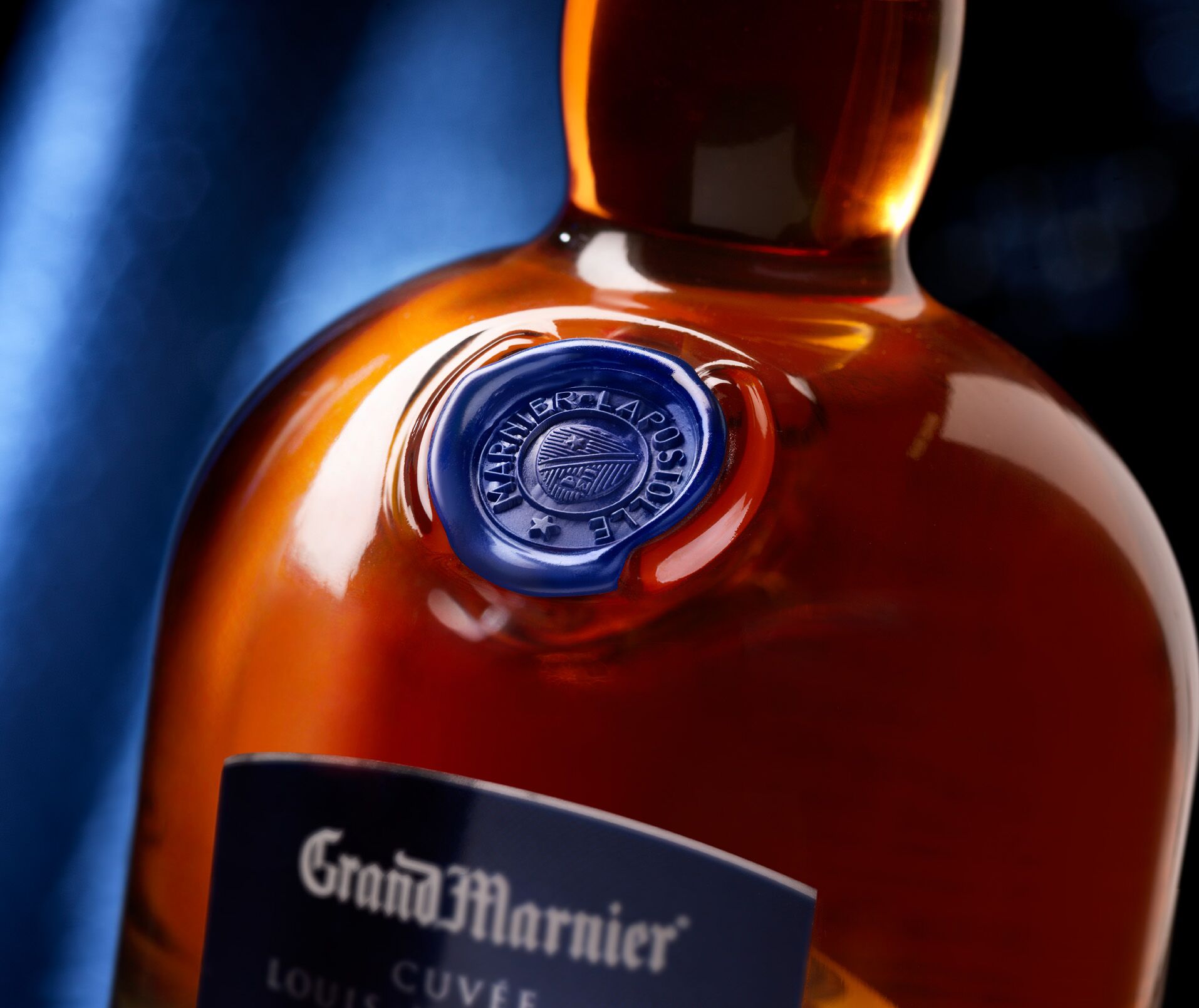 The exclusive tasting experience had Mr.Raguenaud discussing the brand's rich history and its complex distillation process. The tasting included the sophisticated range of Cuvées in the Grand Marnier family including the Grand Marnier Centenaire, Grand Marnier 1880, and Grand Marnier Quintessence. Each expression within the Grand Marnier range contains at least 51 percent or more of cognac. Cordon Rouge, Grand Marnier's signature expression, was first created in 1880 in a small city outside of Paris. Marnier Lapostolle experimented for ten years before identifying the perfect balance of smooth cognac and surprising, flavourful oranges, yielding a refined spirit considered the
height of fashion in French society.
Their process of making their unique blend of cognac which Louis-Alexandre introduced more than a century ago remains unchanged. "This is the challenge," remarks Patrick, "as we are dealing with natural factors such as grapes and the weather which are always changing, and our job is to create a liqueur which must always taste the same and is consistent with the Grand Marnier brand." Relying mostly on one's keen sense of smell, 80% in fact, Patrick and his team are constantly working on the perfected blend of each of the Grand Marnier cognacs.
"Every three months Grand Marnier releases a new batch of each expression to ensure that the blending is kept consistent and our perception of the flavours is always current to our senses."
In our private interview with Mr. Patrick Raguenaud, he explained his responsibilities as a Master Blender for the House of Grand Marnier as primarily overseeing the purchase, aging and blending of French cognac, as well as the important production of the bitter orange essence. His task begins with the purchasing of the grapes which are cultivated in the finest growing areas of the Cognac region in France, from 400 farmers exclusive to Grand Marnier.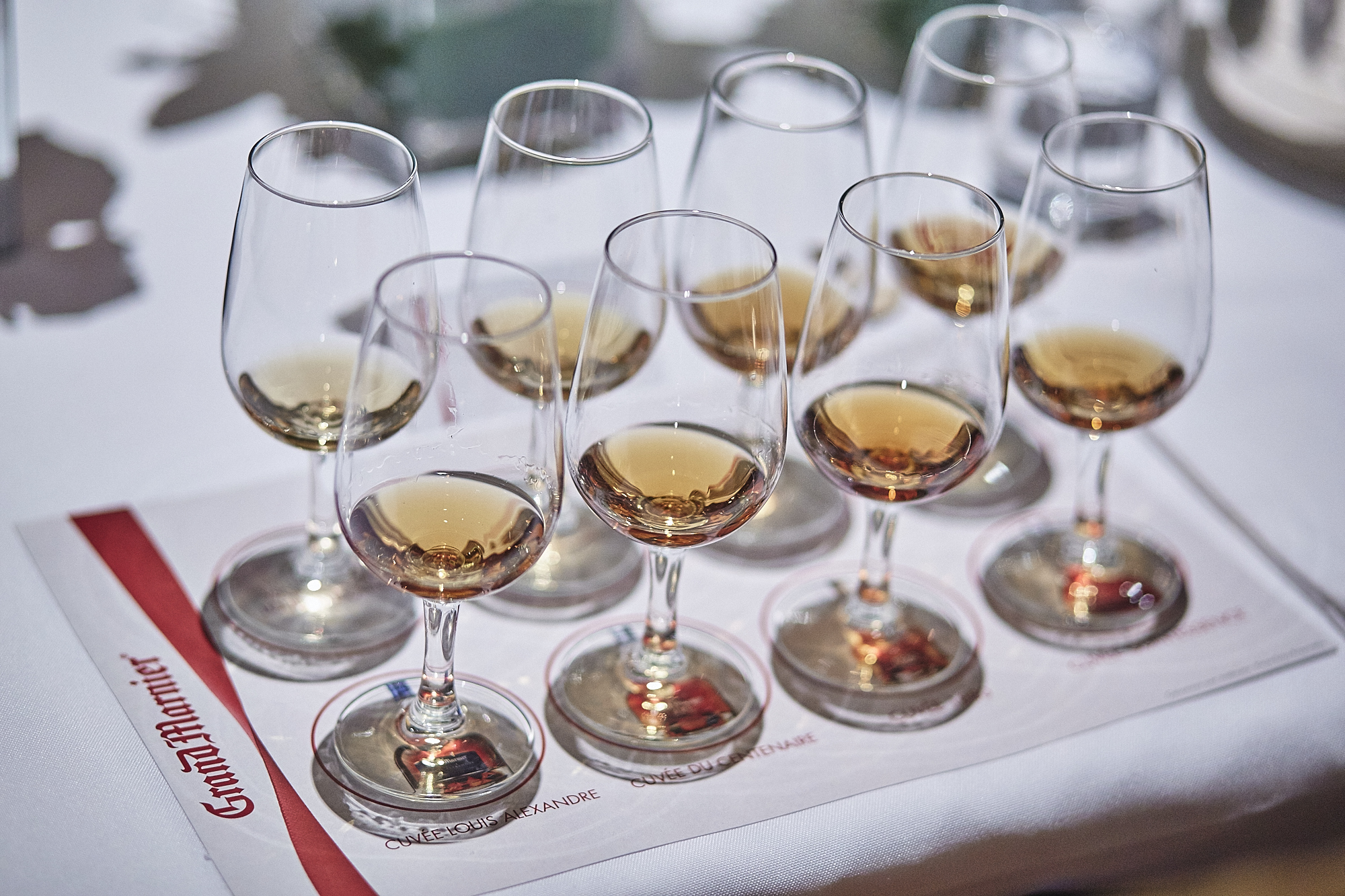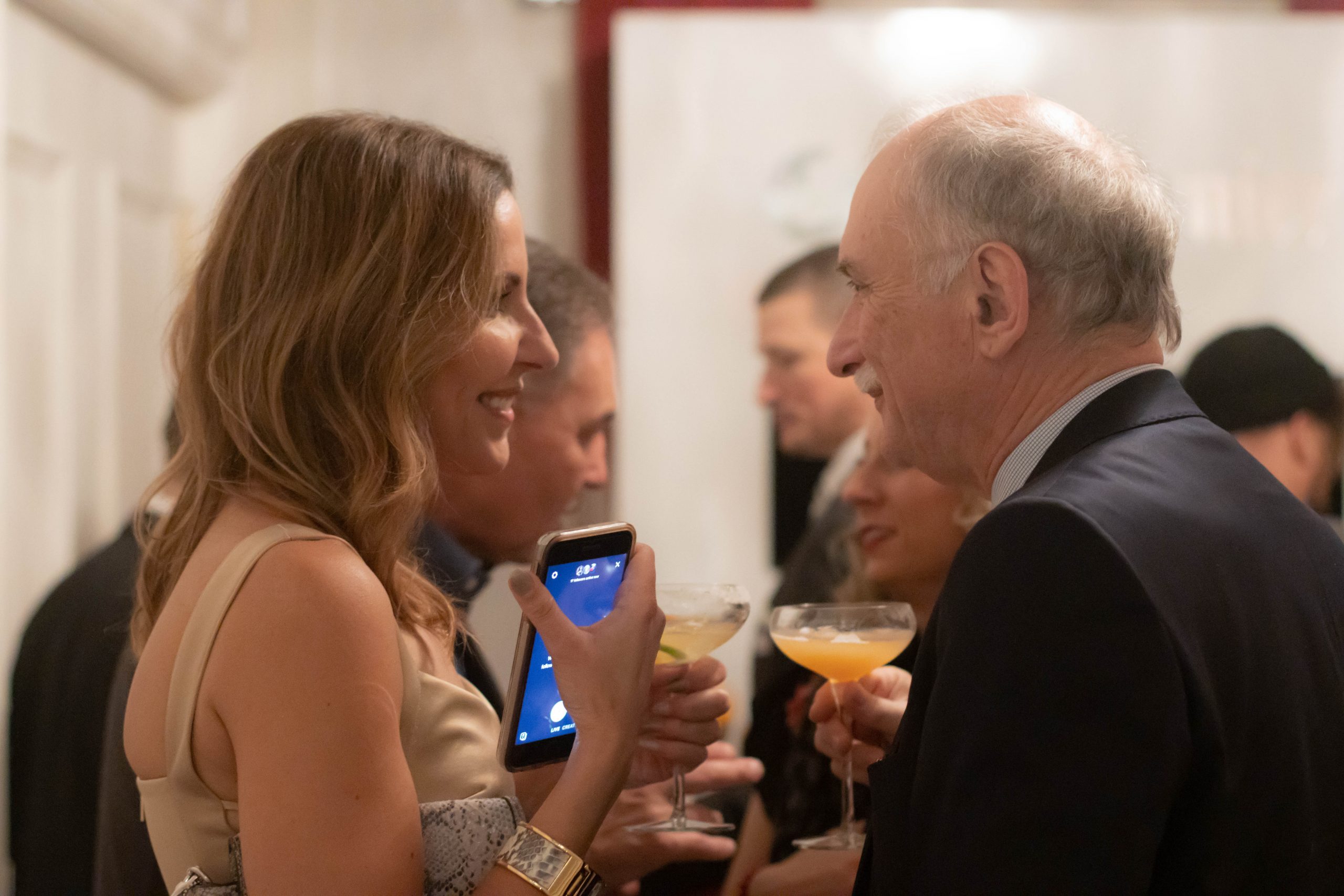 Having good relationships with each grape-farmer ensures the highest quality control from each vineyard. Raguenaud explains, "I must be able to anticipate the volume of our sales which determines the quantity of grapes which are purchased and the number of French Oak barrels required for the aging process of the cognac." Patrick is involved in all aspects of the aging process and ultimately in the blending of the exact recipe of the essence of bitter orange (18%) and the cognac (82%), saying, "We must ensure our cognac is rich and smooth, and the palate offers notes of orange, vanilla, and zesty citrus, before a finish of caramel, bergamot, and rich oak notes as savoured in the Cuvée Louis Alexandre."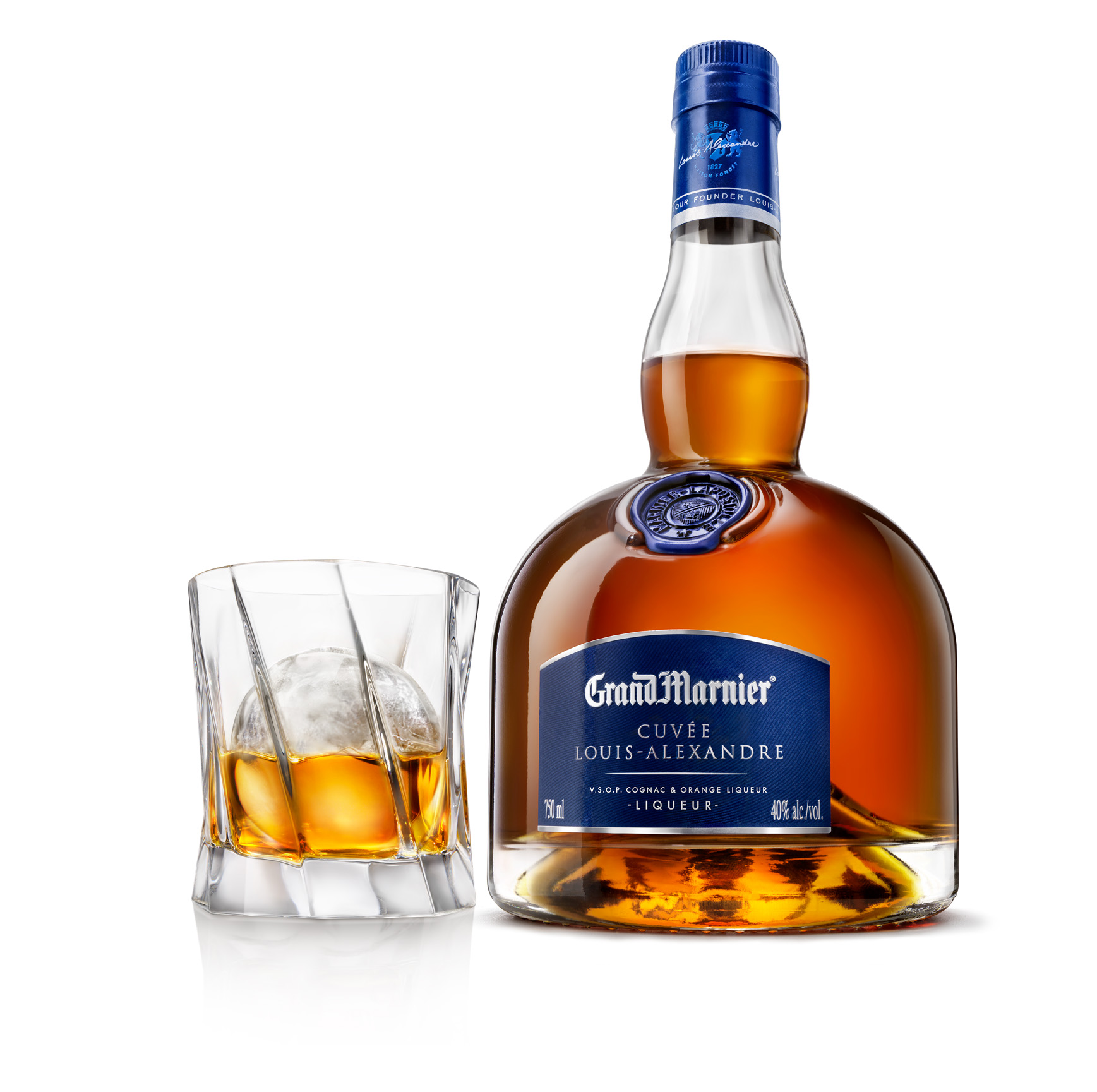 Master Blender Patrick Raguenaud and President of the Professional National Cognac Bureau, has been with the House of Grand Marnier since 2004 but in the spirits industry for 31 years. Born in 1954 in Jarnac, part of the Cognac region in southwestern France, Patrick's family has been involved in the cognac industry in one form or another since 1627. Assuming a role of tremendous importance and expertise, the Master Blender expresses, "Cognac is everything to me. It is my history, my family, my origins, my passion, my work. It pretty much sums up my entire life."
Louis-Alexandre Marnier Lapostolle's audacious and grand idea to blend a fine cognac with a rare, bitter orange liqueur was sophistication with a twist of genius. The
vision to 'Live Grand' was a driving force that guided Louis-Alexandre's life and continues to guide the spirit of Grand Marnier today. Grand Marnier and the Ritz-Carlton Montreal are about living Grand, taking a good experience and transforming it into a Grand one.