The new inspirational series, Holmes Family Effect, stars television personality and professional contractor Mike Holmes, along with his daughter Sherry and son Michael. The TV series shows the heart, grit, and determination of the Holmes family as they tackle their most important projects to date. Working with people who are making positive impacts in their communities, each episode follows the Holmes family as they surprise these deserving individuals. From a neglected school building to a rundown youth centre, Mike, Sherry, and Michael transform the spaces and help these community heroes so they can continue to make a difference.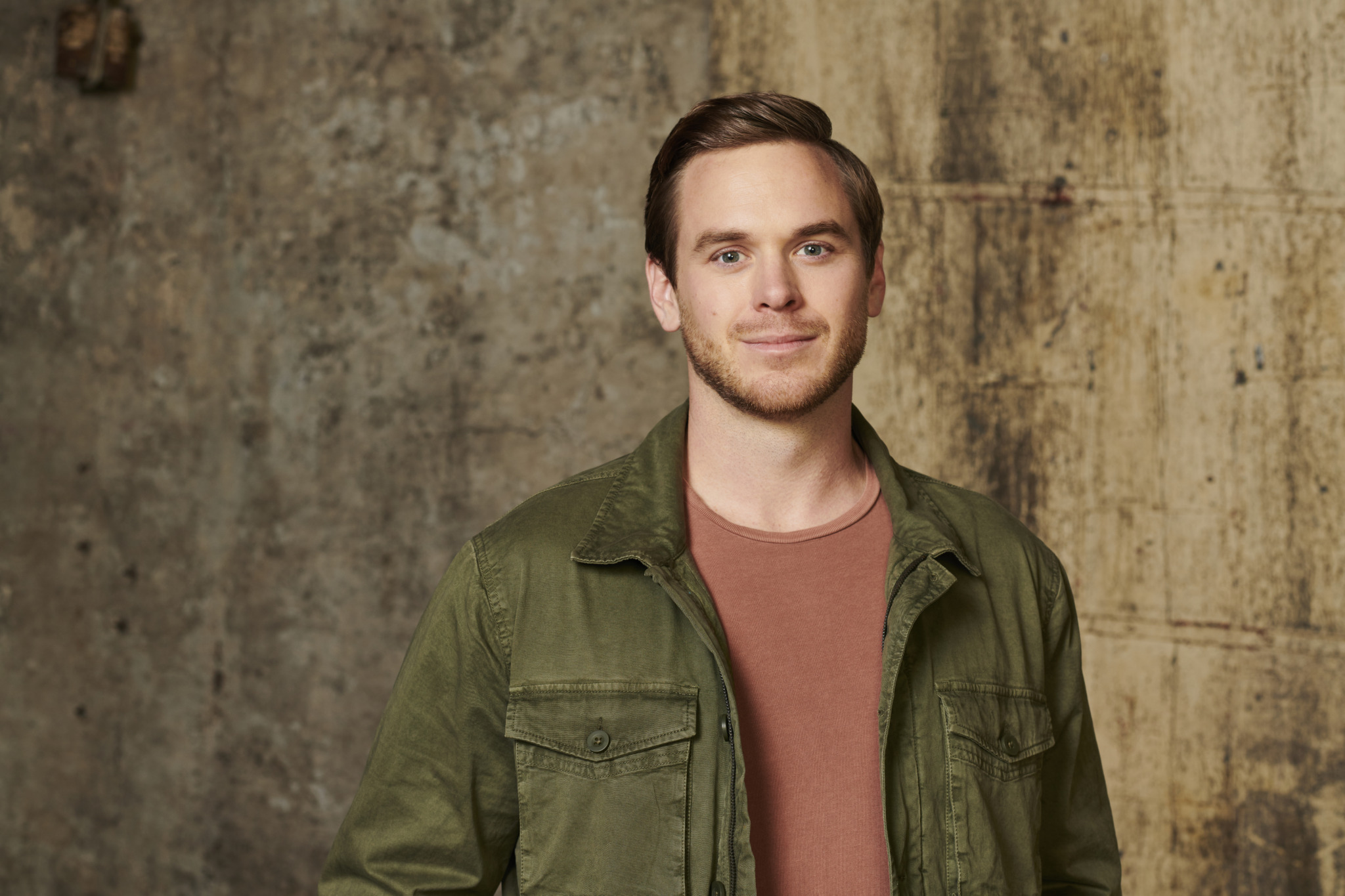 On the series premiere, which aired on Feb.7, Mike, Sherry, and Michael Holmes took on a project that was close to their hearts when 18-year-old Riley asked for their help to save her school's skilled trades program. With some help from school alumnus and special guest Russell Peters, the Holmes family transformed three rundown classrooms – and wore their teachers' hats to give the kids a chance to learn from the pros. The renovation not only impacts the current students but will improve learning for future classes of trades professionals, making it a special project for the Holmes family.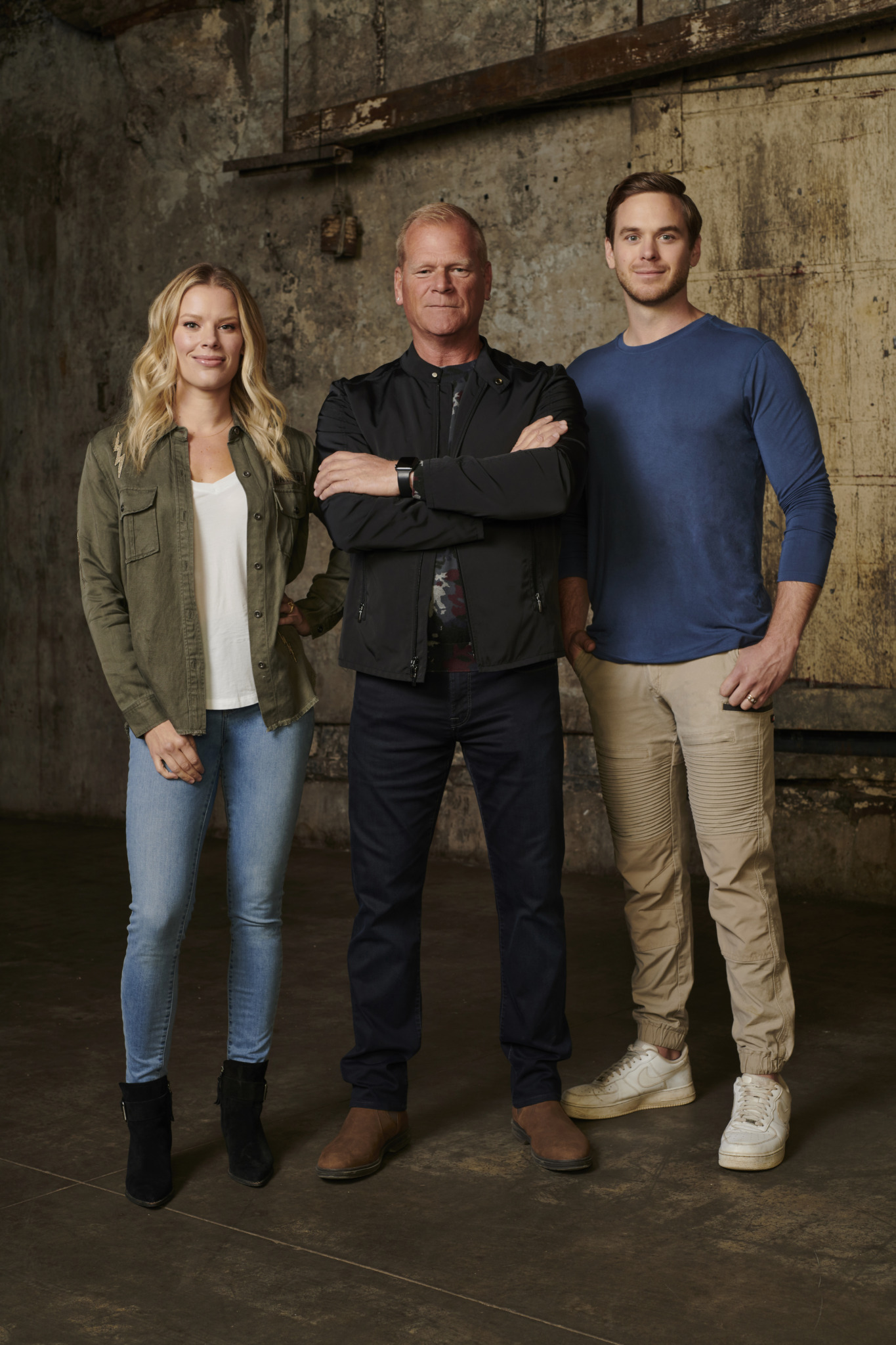 Michael Holmes Jr. is especially passionate about encouraging the younger generation to consider the skilled trades as a career. As the older generation has been a huge contributor to the trades workforce, we could be facing a significant skills shortage as many of them retire. Michael began working with his father behind the scenes of his shows every summer from as young as 14 years old. "I loved working with my hands; I'm a very physical person. I like moving and doing different things on the daily. It checked all my boxes. At the end of the day, I got to see what I'd done, and I was helping people at the same time, which was the best part of it all," shares Michael. He believes that now more than ever, we need to encourage the younger generation and women to get into the skilled trades. Michael wants to break down the stigma within the skilled trades that it is only for men and that if you are uneducated and exhaust your other career options, you settle for the trades. "We all know this is false and that it is quite the opposite. The trades are not a fallback career and require a huge level of skill and precision. And the women I've worked with in the trades prove that it is definitely not a 'man's world'," explains Michael,
It is time to encourage our youth (of all genders) to consider a career in skilled trades especially because we are seeing such a large shortage in skilled trades workers, but also because it is an extremely rewarding career where there is a lot of money to be made.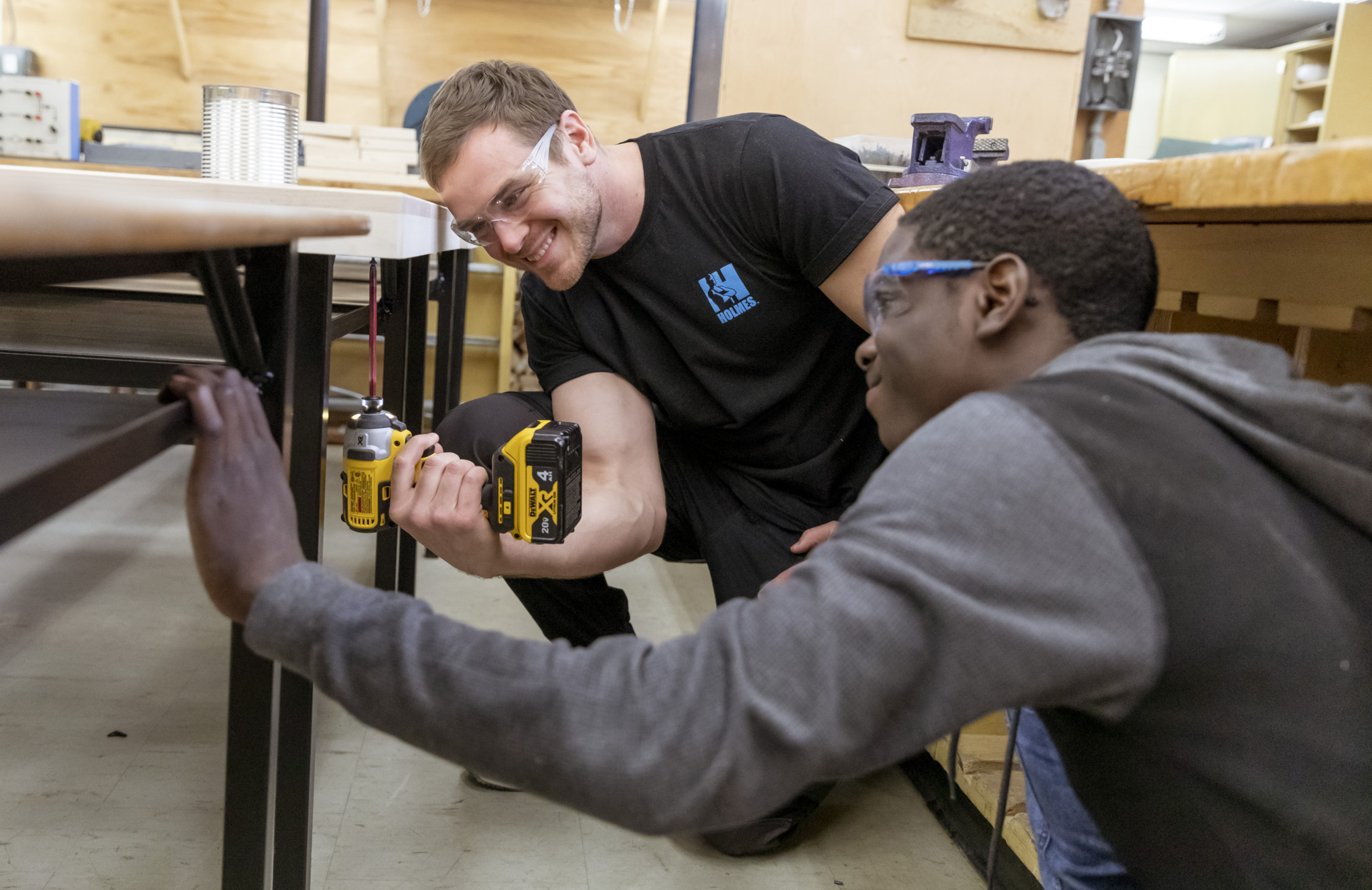 Michael has been a crewmember on several shows with his father, Mike, such as Holmes On Homes, Holmes Inspection, Holmes Makes It Right, And Holmes: Next Generation. In Mike's Ultimate Garage, Michael was given the ultimate challenge when his father offered him to be the lead on building his state-of-the-art garage. Holmes continued to shine as a leader, matching wits and skills with his father. Working alongside his father has had its fair share of challenges. Michael knows firsthand what it is like working in a multigenerational workplace. Although there is a clear
difference between generations when it comes to style, technique, and familiarity with technology, Michael says, "Although my dad is very open to learning about new technology and techniques, sometimes it can be a little hard for him to hear it from his son." While working closely with family has been a roller coaster over the years for Michael, he has found setting boundaries to be helpful in improving his relationship with his father and sister, sharing, "By setting boundaries and not allowing them to cross those boundaries while also respecting theirs, it has allowed us to focus on sharing fun memories of working together to help these organizations and communities. Our team along with the community is stronger together and remembering to lead with kindness and love, rather than judgment."
From Michael's first experiences working with his dad, the best part of his work has been the positive impact he and his family have had on hundreds of people's lives over the years. While Michael loves the creating and physical, hands-on part of being a licensed contractor and carpenter, it is the interpersonal connections that have come from it that have meant the most to him, saying,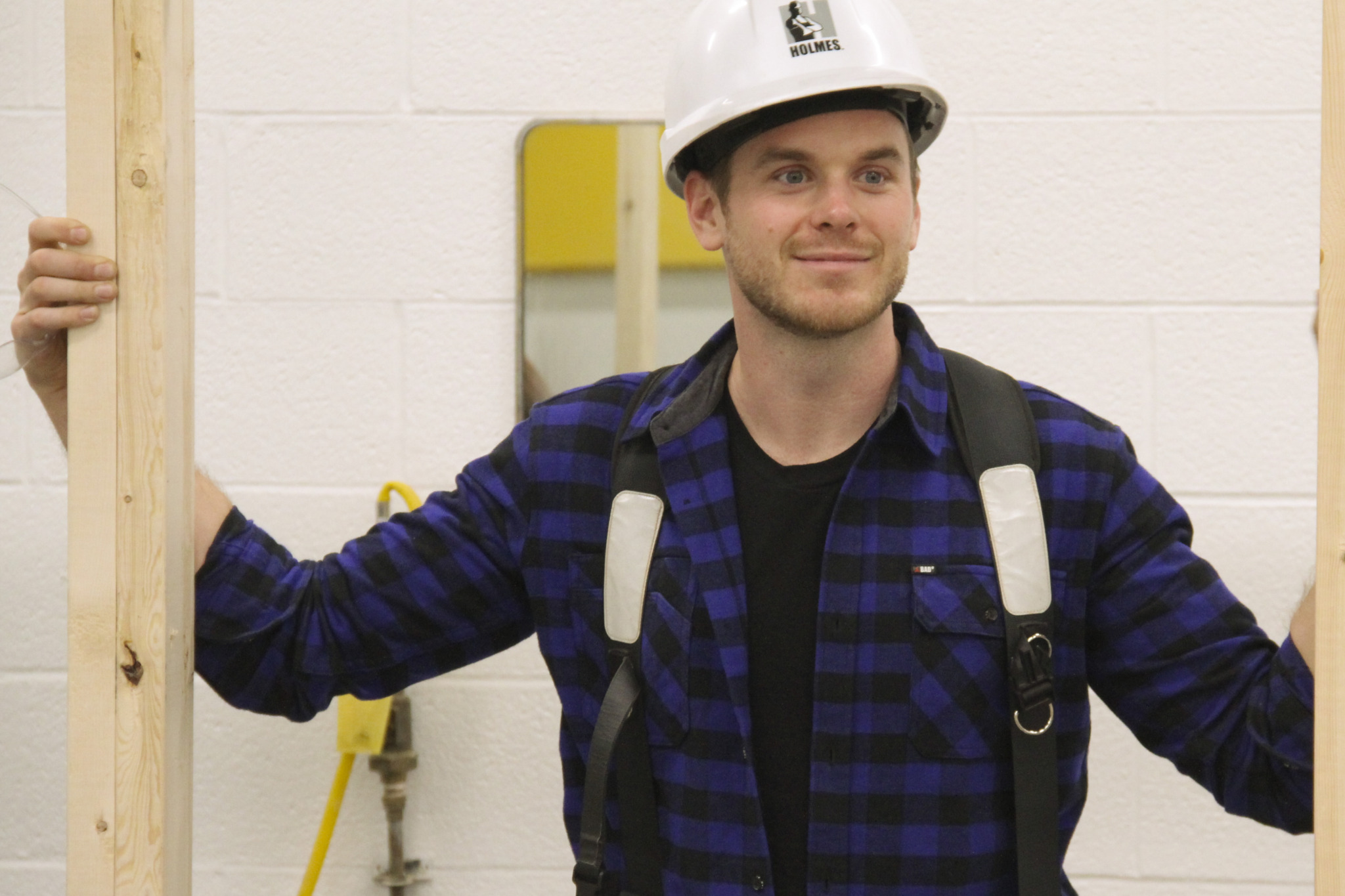 Building relationships is the favourite part of what I do. Like when we went into these organizations and helped these communities in Holmes Family Effect, we learned about their stories, which really touched me, inspired me and pushed me to do more. I love hearing people's stories. I love hearing about how people got to where they are today. I love learning people's struggles and then working with them to bounce off each other to build and make each other better.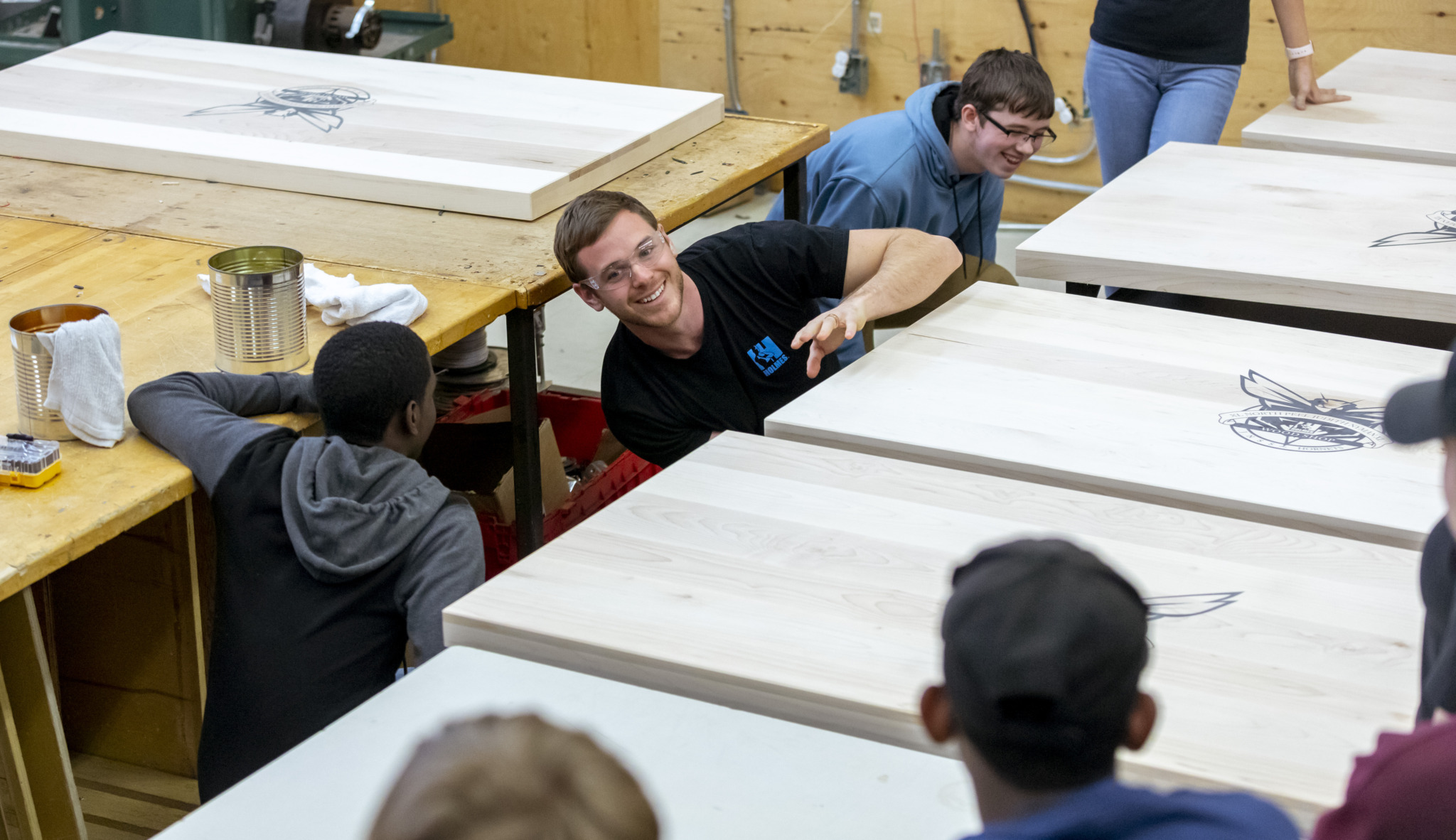 Michael hopes to continue to make a positive impact through his work on the show by showing up, being his authentic self and challenging the narrative of what it means to work in the trades. As an advocate for mental health, practicing meditation, yoga, and breathwork himself, he believes, "You can be a contractor, you can 'be a man,' and you can still have emotion, you can cry, you can struggle. And it's okay to seek help and lean into the feminine side. You don't need to bury your problems
and demons because real strength and real growth happen when you face them. It's okay to talk about the uncomfortable things." By being his authentic self, Michael confidently demonstrates that although he shares core values with his dad, he is different than his father. This realization has allowed him to 'step into his power' and be a role model in new and unexpected ways.
You can see Michael's passion for being a part of people's journey, along with his father and sister on their new show Holmes Family Effect, which airs on Sundays at 8 p.m. EST beginning February 14 to March 7 on CTV, and the all-new CTV.ca and CTV app.