There is nothing like standing in front of a piece of art. Thanks to technology, from 500px to exhibit-e to the endless scroll of Instagram, we have never had so much access to so much creative beauty. But that is not a replacement for seeing pieces thoughtfully hung in a gallery, something Emily Harding and Jeff Dinan, founders of the Emily Harding Gallery, know all too well. Their intimate, east end, multi-use gallery brings to mind the kind of space one sees on the pages of Vanity Fair; a hidden gem only the artsy, cool kids know about. The exposed brick walls and open concept kitchen conjure fantasies of lively dinner parties where guests mingle over cocktails and chatter lively about current events and creative passions, surrounded by an artist's exhibition.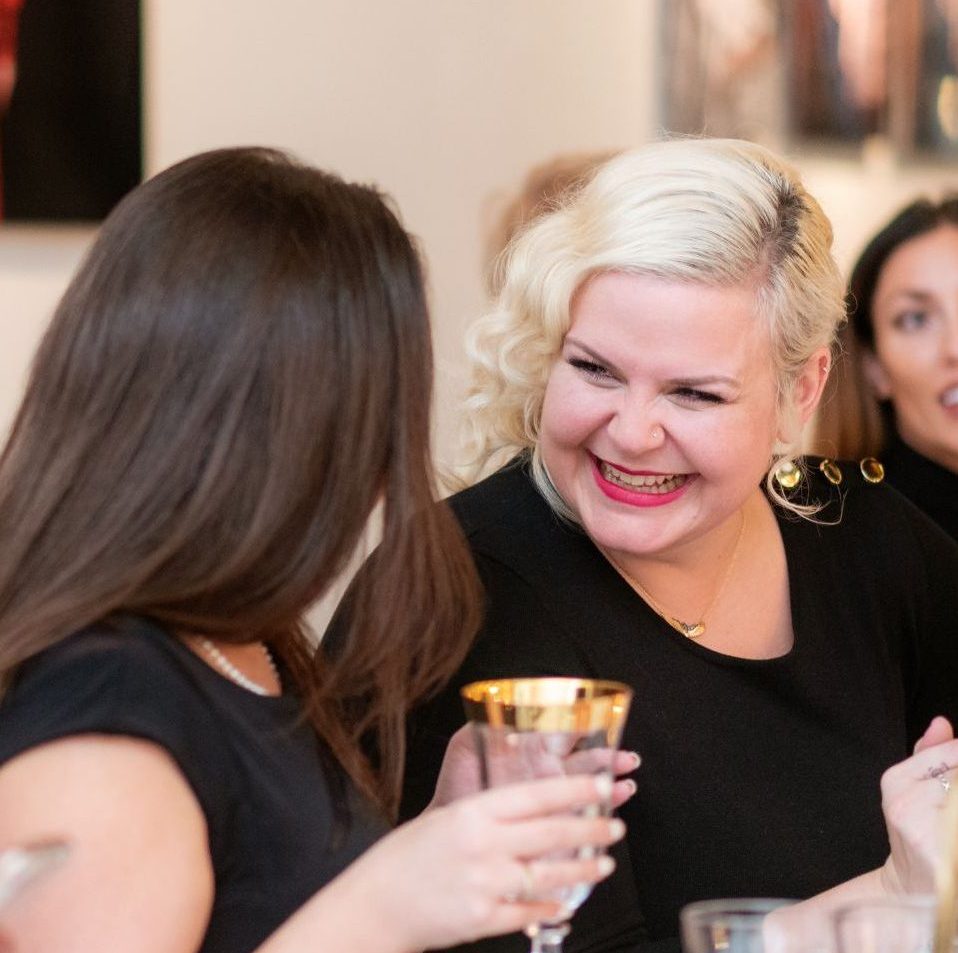 Artist Lindsay Anne Delaney
That is exactly what happened in the fall of 2019 as fashion photographer, Lindsay Anne Delaney, became the latest artist to exhibit at Emily Harding with star studded opening and closing soirees and 2 private dinner parties, a format the gallery has employed since it opened in 2017.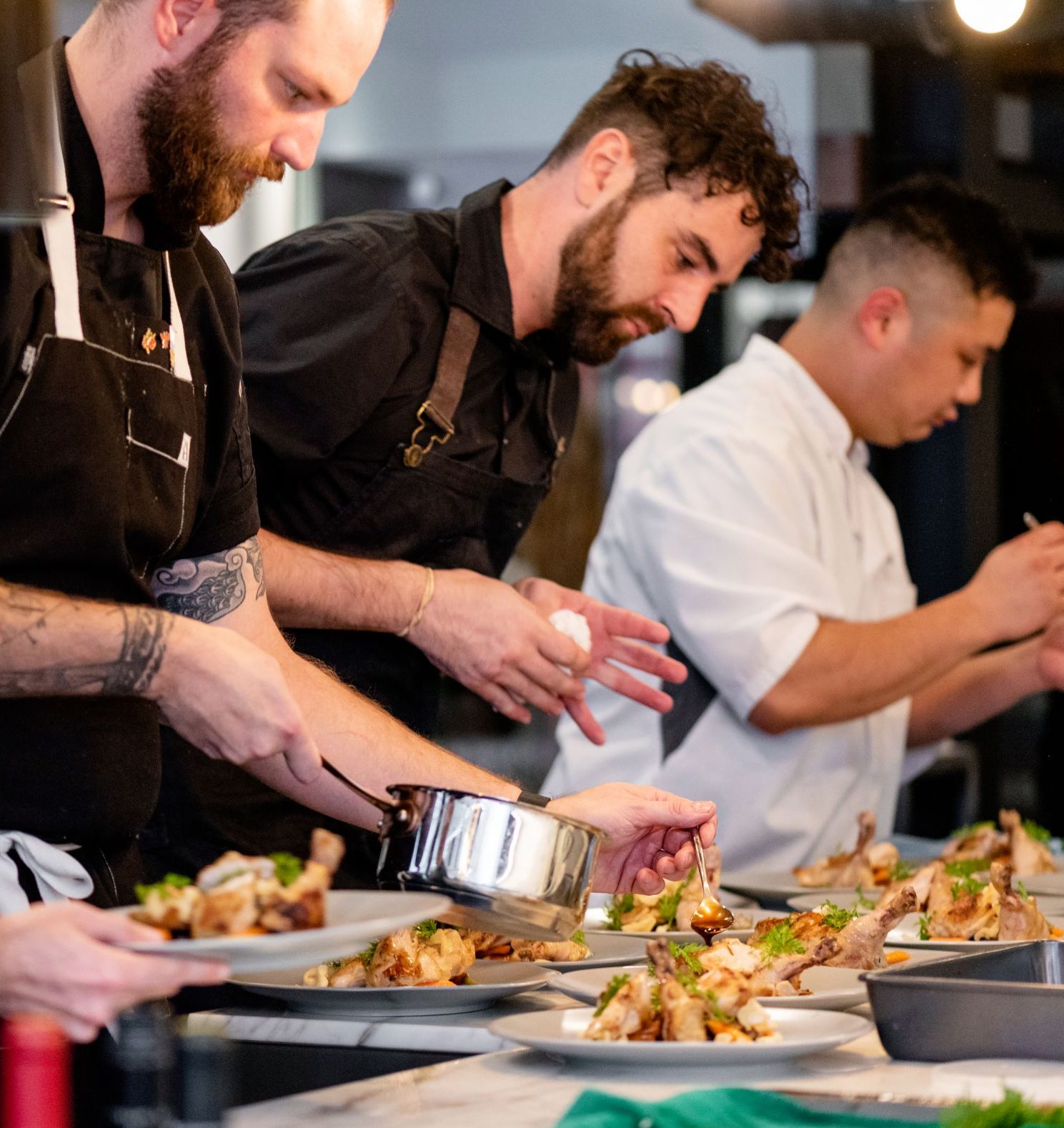 Chef Romain Avril plating the dinner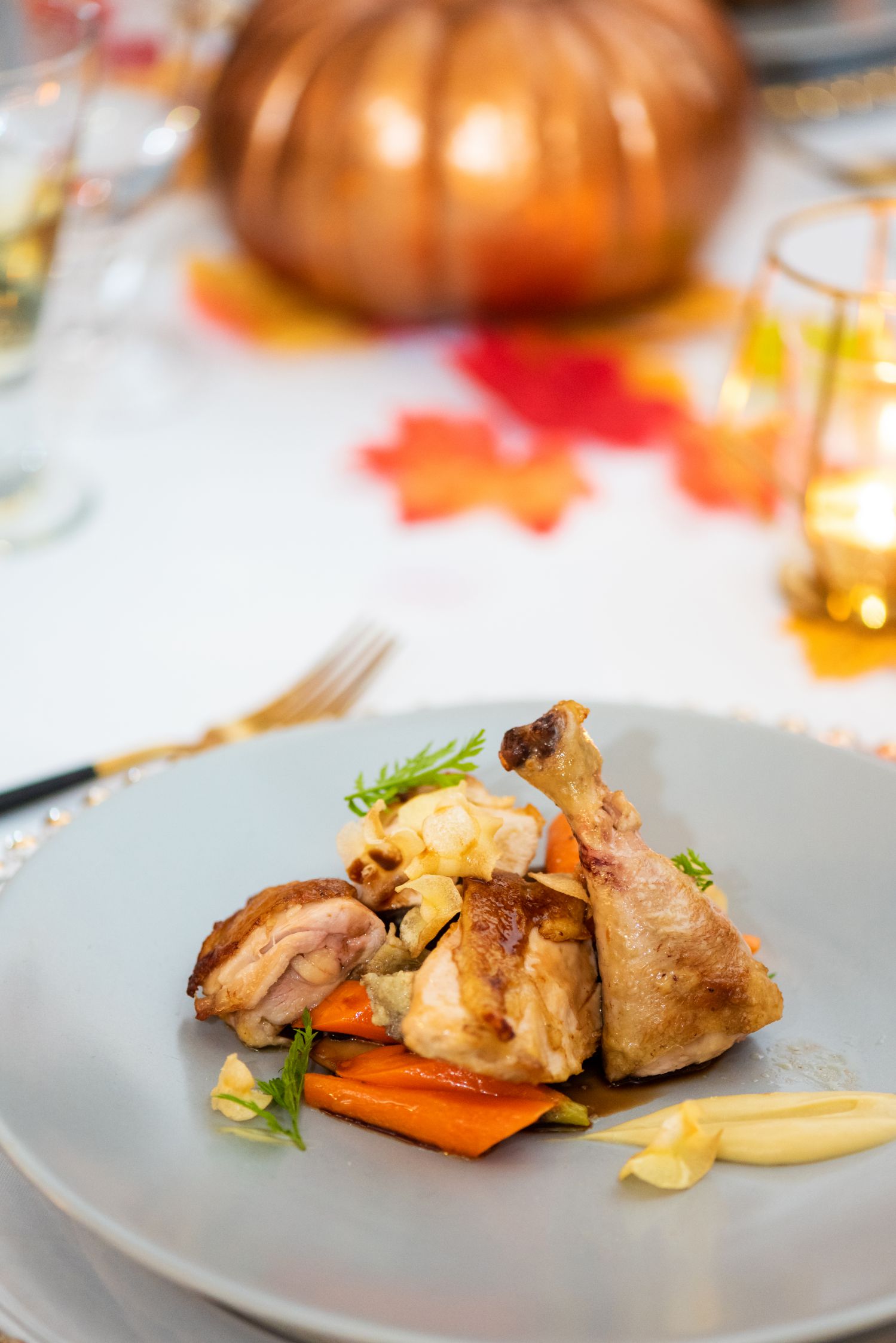 "Lower Level", shot in Toronto's abandoned Lower Bay subway station, is an electrifying juxtaposition of grit and glamour. Canadian supermodel Kim Cloutier, clad exclusively in the alluring and powerful designs of couture designer Mikhael Kale, through Delaney's lens spins a narrative of feminine power that is bold, contemporary and compelling.
An established editorial and commercial photographer, this was Delaney's first Toronto gallery exhibition. A sign, she says, that recognizes her as an artist. "Having my work on the walls of the Emily Harding Gallery was overwhelming, intense and a flood of emotions," said Delaney with infection energy. "I have worked incredibly hard and have photographed some incredible people in unbelievable places. But seeing my work on gallery walls. That is historical. That is validation. That is magical."
"What made it even more special," Delaney continues "was the outpouring of support I got from the fashion industry. Having colleagues I have such immense respect for attend the exhibition was indescribable."
The gallery had a calendar of exhibitions for 2020, but with the COVID-19 crisis, events have been postponed or cancelled. When asked about the future, Emily Harding is candid. "We're looking at developing more of an online presence, developing virtual interviews and projects." Like many small businesses, the Emily Harding Gallery is feeling the stress, but also wanting to give back and is donating 10% of all their art sales to the bar and restaurant staff who have recently lost their jobs.
For Delaney, the future is both uncertain and bright. "I am going to keep pushing myself creatively," she says. "I am an artist. That is what we do."
Listen to FashionTalks, a podcast about observing the world through the lens of fashion, for an intimate interview with Lindsay Anne Delaney, model Kim Cloutier and fashion designer Mikheal Kale. Available on Apple Podcasts, Spotify or fashiontalks.ca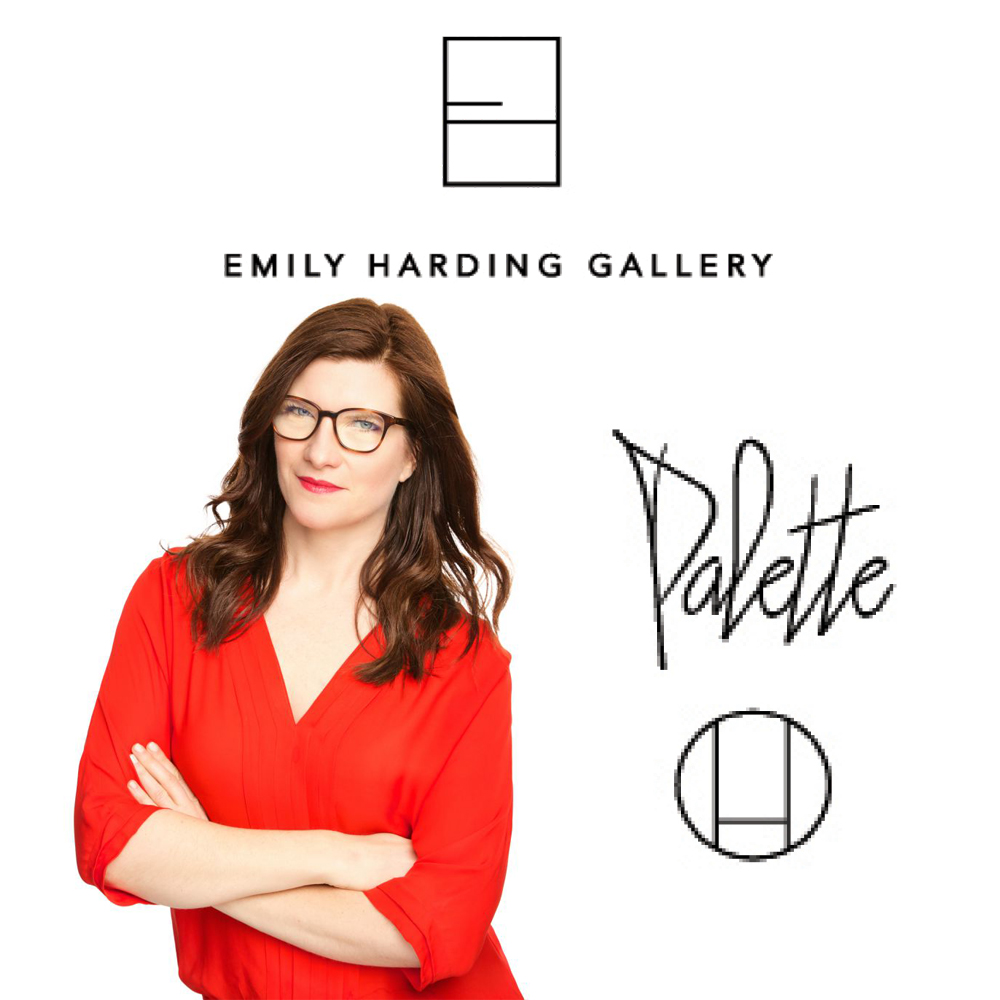 Select prints from the exhibit are available to purchase for a limited time only at lindsayannedelaney.com in the "Shop my Art" section.
For more information on the Emily Harding Gallery go to https://www.harding-gallery.com/