WRITTEN BY GERALD GLAVOTA
It's the season for parties, trying out new cocktail recipes, or gifting yourself or others a bottle of spirit.
Perhaps pickup a book or add a Drinkmate OmniFizz to your bar area.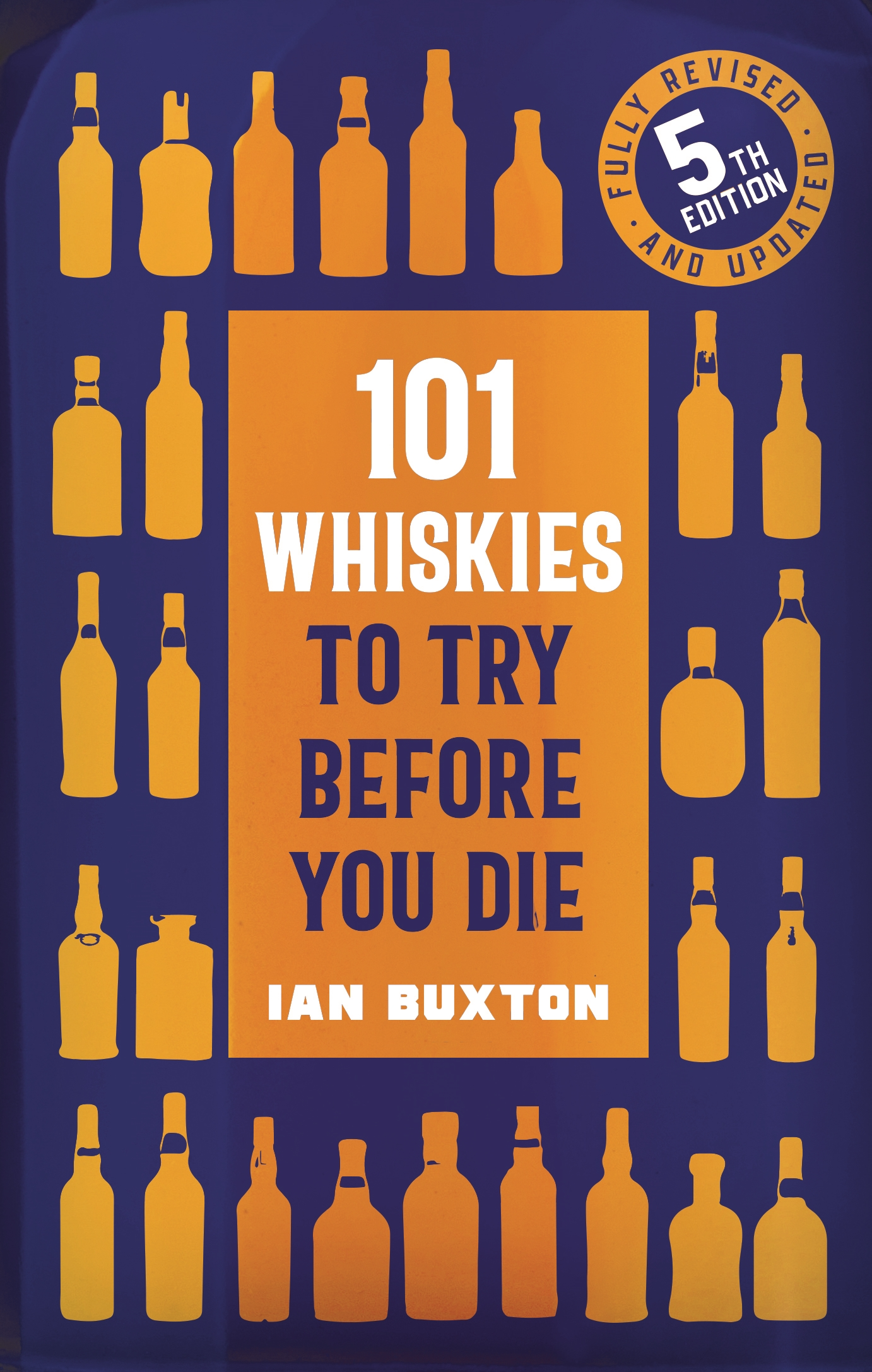 THESE ARE SOME OF MY FAVOURITES FROM RECENT TASTINGS.
Canadian Club 45 Year Old Chronicles No. 5  (LCBO $499.95)
,
The oldest release of a Canadian whisky has notes of pear, caramel, toffee, baking spices, oak on the nose; you then taste pear, toffee, leather. The only recommendation, possibly, is the addition of a few drops of water. The whisky comes from the cask at around 70 ABV and then is diluted down to 50 ABV. The 40 year old (not part of the Chronicles series) is the original sister cask to these whiskies and like the 45yo it is the only other not taking advantage of the 9.09% rule. My preference for the Chronicle Series from most favoured is 45; 42; 41; 43; 44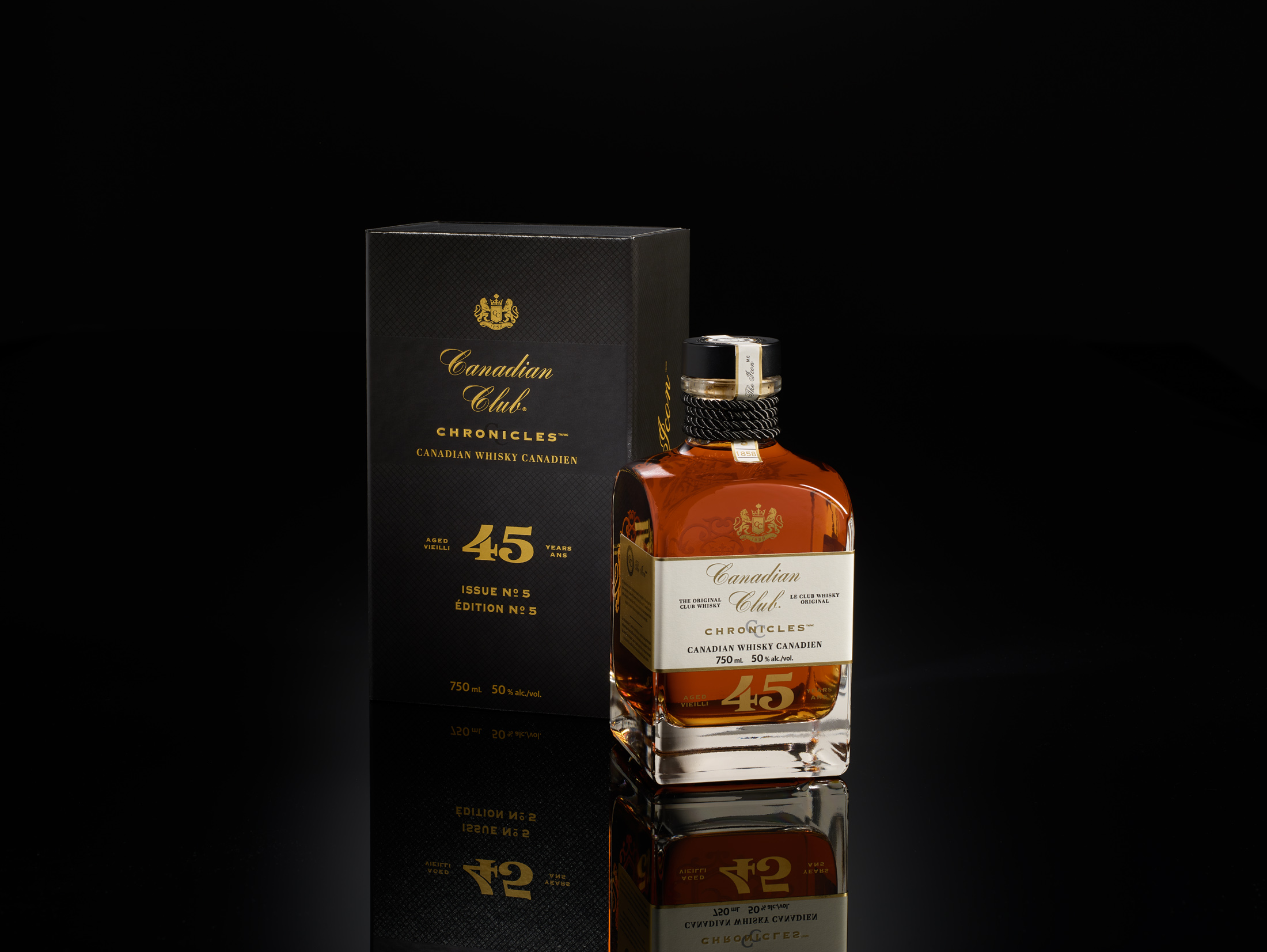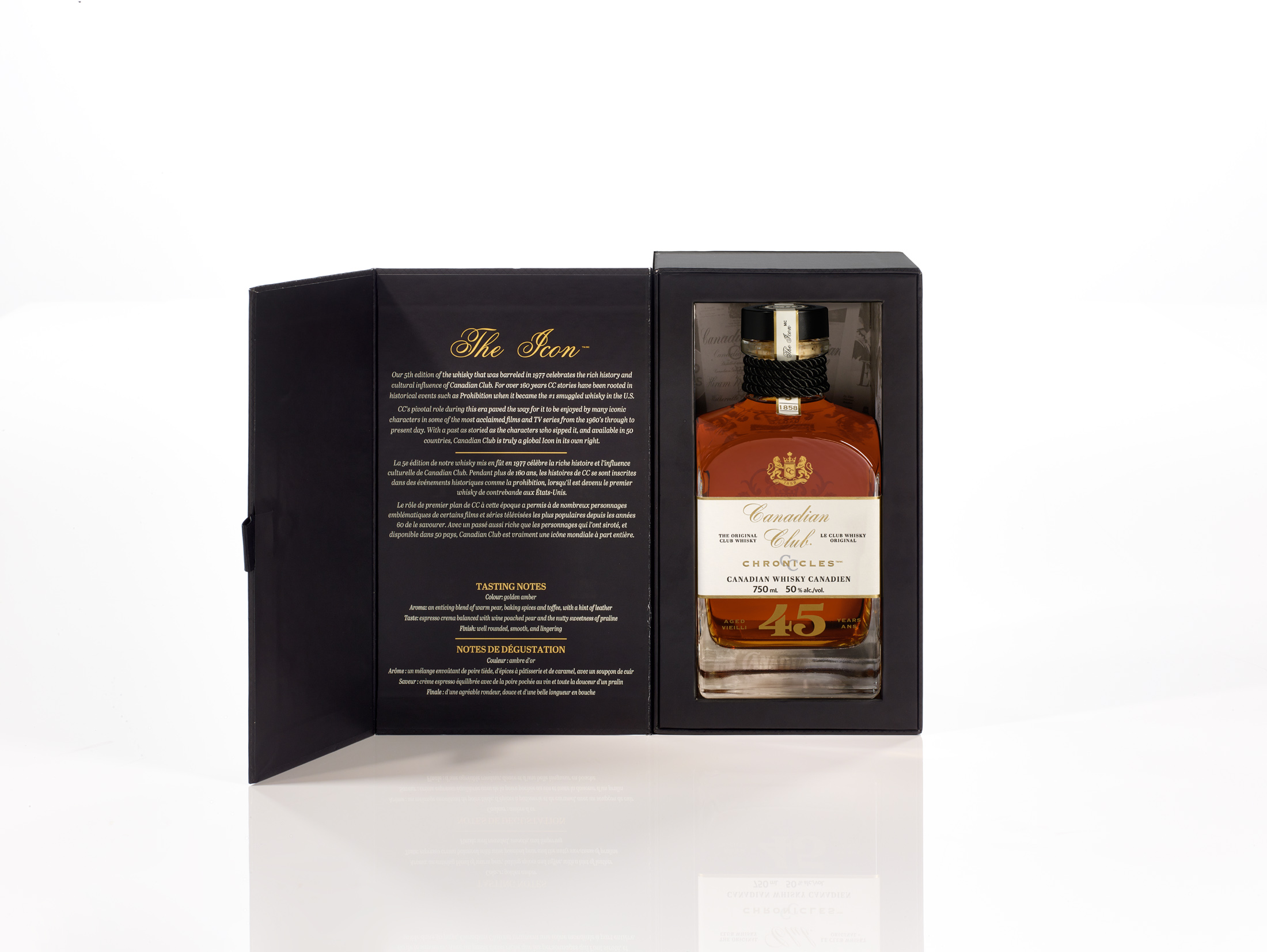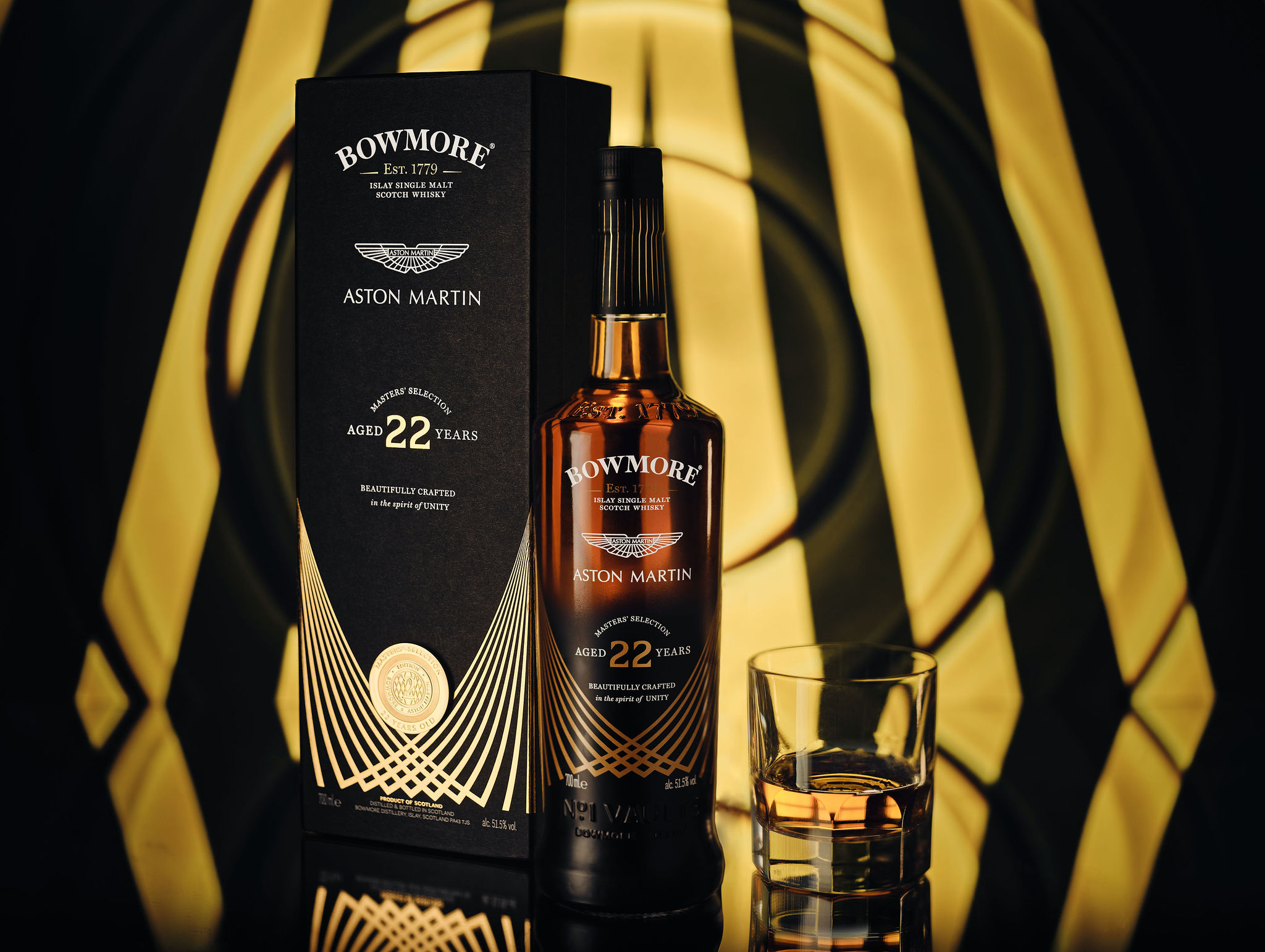 Bowmore Aston Martin Masters' Selection 22 Year Old (Coming soon, SRP $650)
A new limited-edition release from Bowmore in this series. I just recently attended an event for this forthcoming Bowmore where my notes from the presentation include flavours of mango, passion fruit and honey with a combination of coffee and tobacco smoke. Truly one to add to your collection, if not your bar. Hopefully you can find this sure to be in demand whisky.
Basil Hayden Kentucky Straight Bourbon Whiskey (LCBO $57.95)
Has notes of vanilla, caramel and a scent of dried fruit on the nose; you then taste oak, petter, dried fruit and brown sugar. The cocktail included here is the Golden Hour.
"The Golden Hour is that magical time before sunset, with beautiful soft lighting that presents the perfect opportunity to reflect on the day. The simple, three-ingredient cocktail represents the balance, elegance, and quiet joy that its namesake also provides."
Ingredients
1 part Basil Hayden Kentucky Straight Bourbon Whiskey
3/4 part Lillet Blanc
3/4 part Aperol Aperitif
Grapefruit peel
Method
combine ingredients over ice in a mixing glass

Stir thoroughly

Strain into a chilled cocktail glass over a large cube

Garnish with a grapefruit peel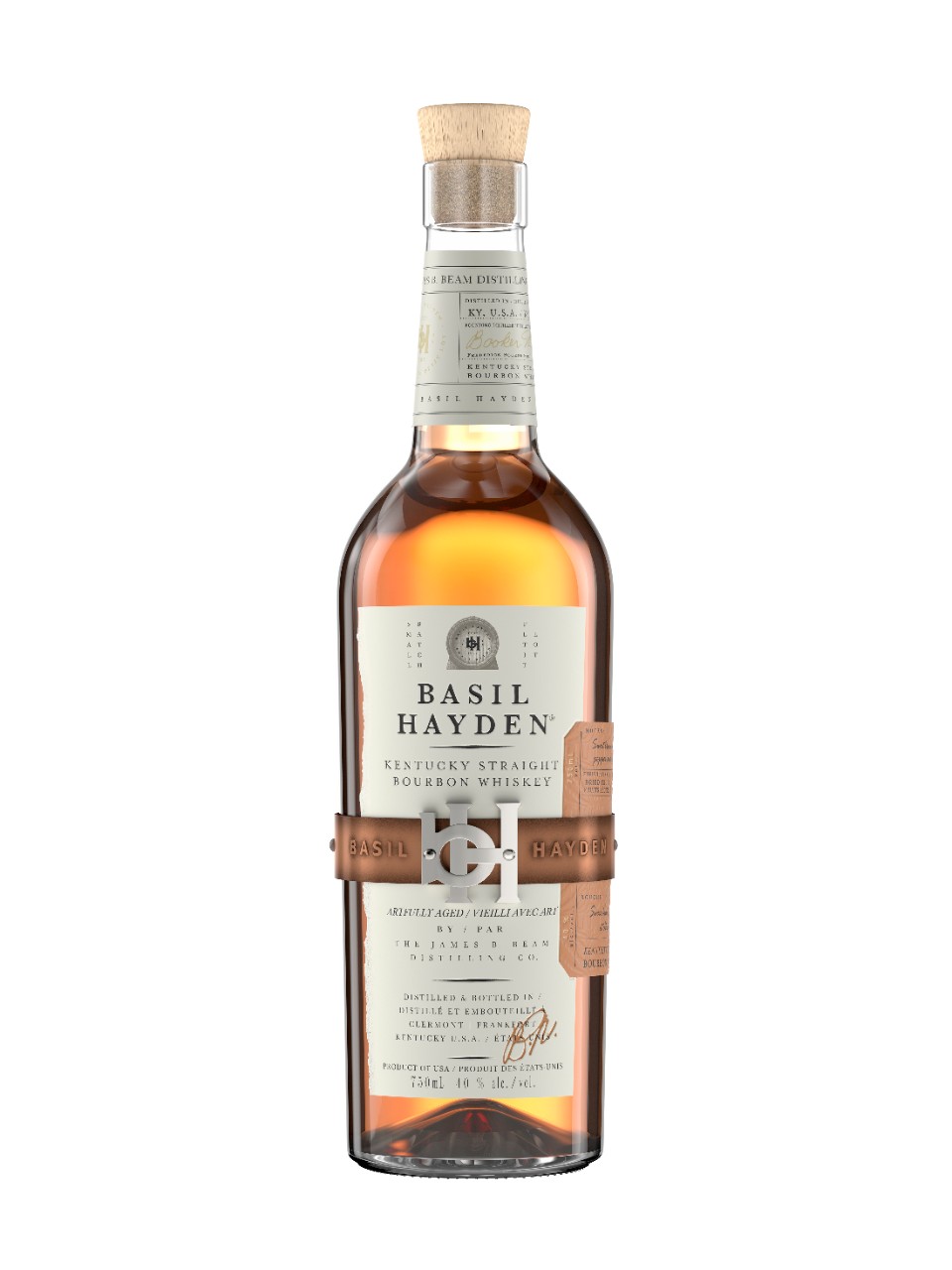 Highland Park Viking Honour 12 year old (LCBO $85.25)
Has notes of sweetness, dry fruit, heather, citrus, and light peat on the nose; you then taste the sweetness, spice, raisins, citrus (orange) and some of that Orkney peat. petter, dried fruit and brown sugar. Much of the well like flavour can be attributed to the whisky being "matured predominantly in European and American Sherry seasoned casks." A nice peated whisky that doesn't overwhelm you.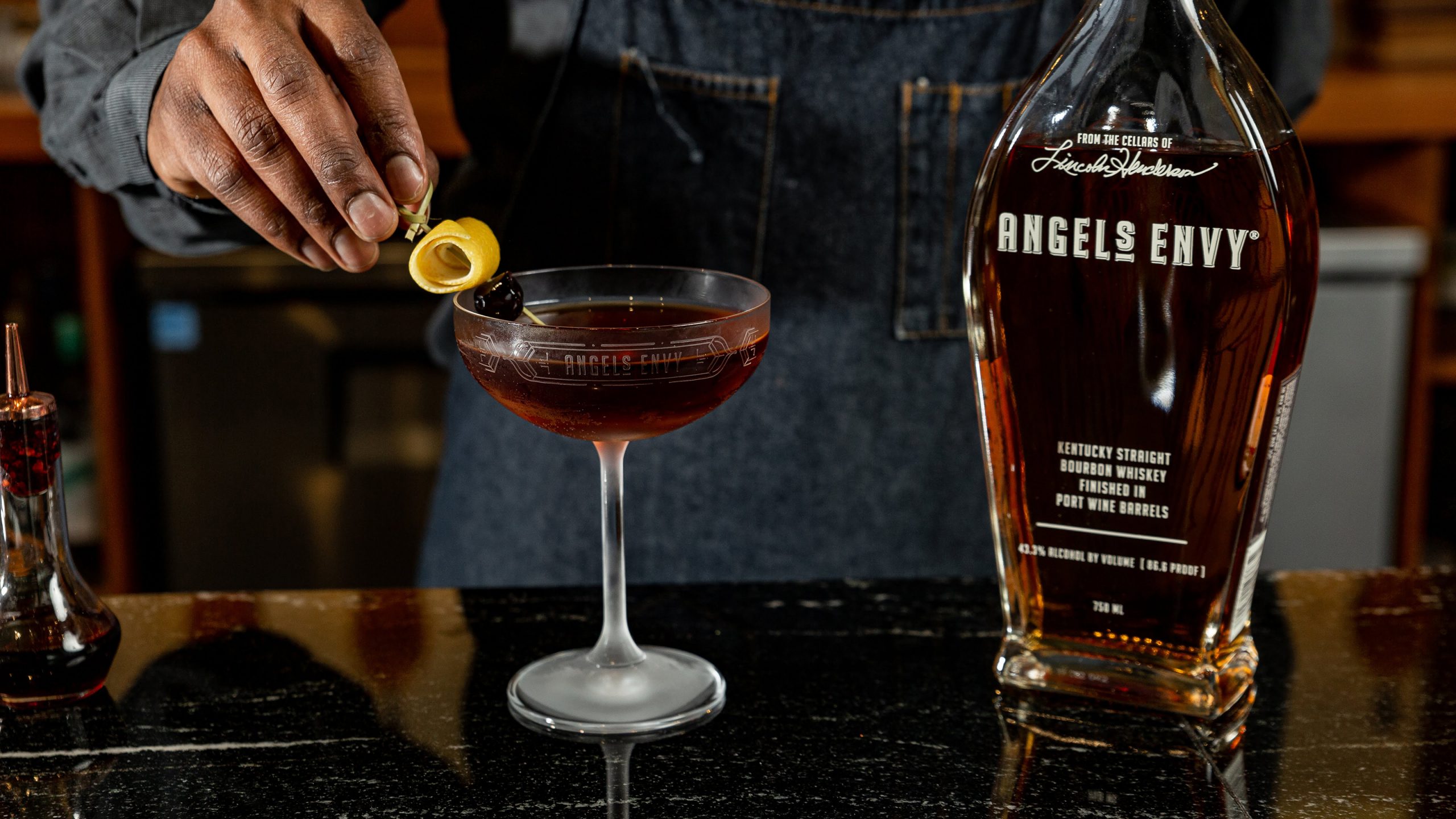 ANGEL's ENVY Bourbon Finished in Port Wine Barrels (LCBO $79.95)
Angel's Envy Manhattan
Has notes of vanilla, raisins, and nuttiness on the nose; then you taste vanilla, ripe fruit, a sweetness of maple syrup and notes of chocolate. It is great to see Angel's Envy on the shelves. It also makes a delicious Manhattan.
Ingredients:
2 parts ANGEL's ENVY Bourbon Finished in Port Wine Barrels

1/2 part sweet vermouth

Angostura Bitters to taste (2 to 3 dashes)

Maraschino cherry to garnish
Preparation:
What you'll need:
A mixing glass, strainer and a cocktail glass
Pour all ingredients into a mixing glass filled with ice cubes.
Stir well and strain into the chilled cocktail glass
Garnish with a cherry.
The Origins of a Venetian Legend – Select Aperitivo (LCBO $29.05)
The OG Venetian Spritz
"In 1919, Bolognese brothers Mario and Vittorio Pilla founded Fratelli Pilla & C., a firm specializing in liqueur production. Eager to contribute to the rebirth of postwar Venice, the young brothers chose Sestiere of Castello, in the heart of the Venetian Republic ("La Ser enissima"), for the company headquarters. It was in this period, and specifically on 29 May 1920, that the Pilla brothers created the aperitif Select, and registered its new trademark.
Ingredients
3 Parts Prosecco

2 Parts Select Aperitivo

1 Splash of soda water

In a glass goblet full of ice, pour in ingredients in the order above and stir gently.
Garnish with a green olive to bring it all home.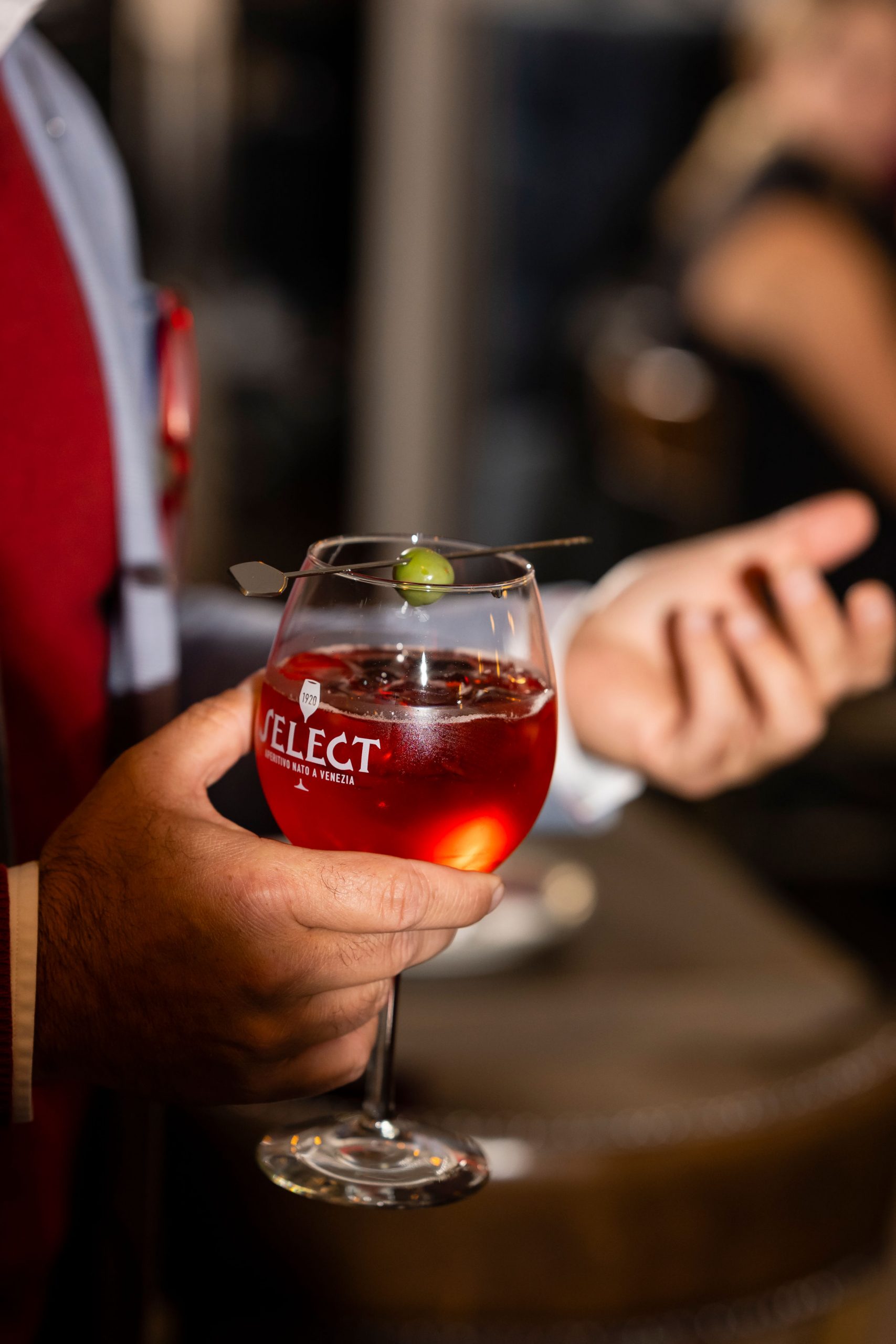 St Rémy Signature (LCBO $43.95)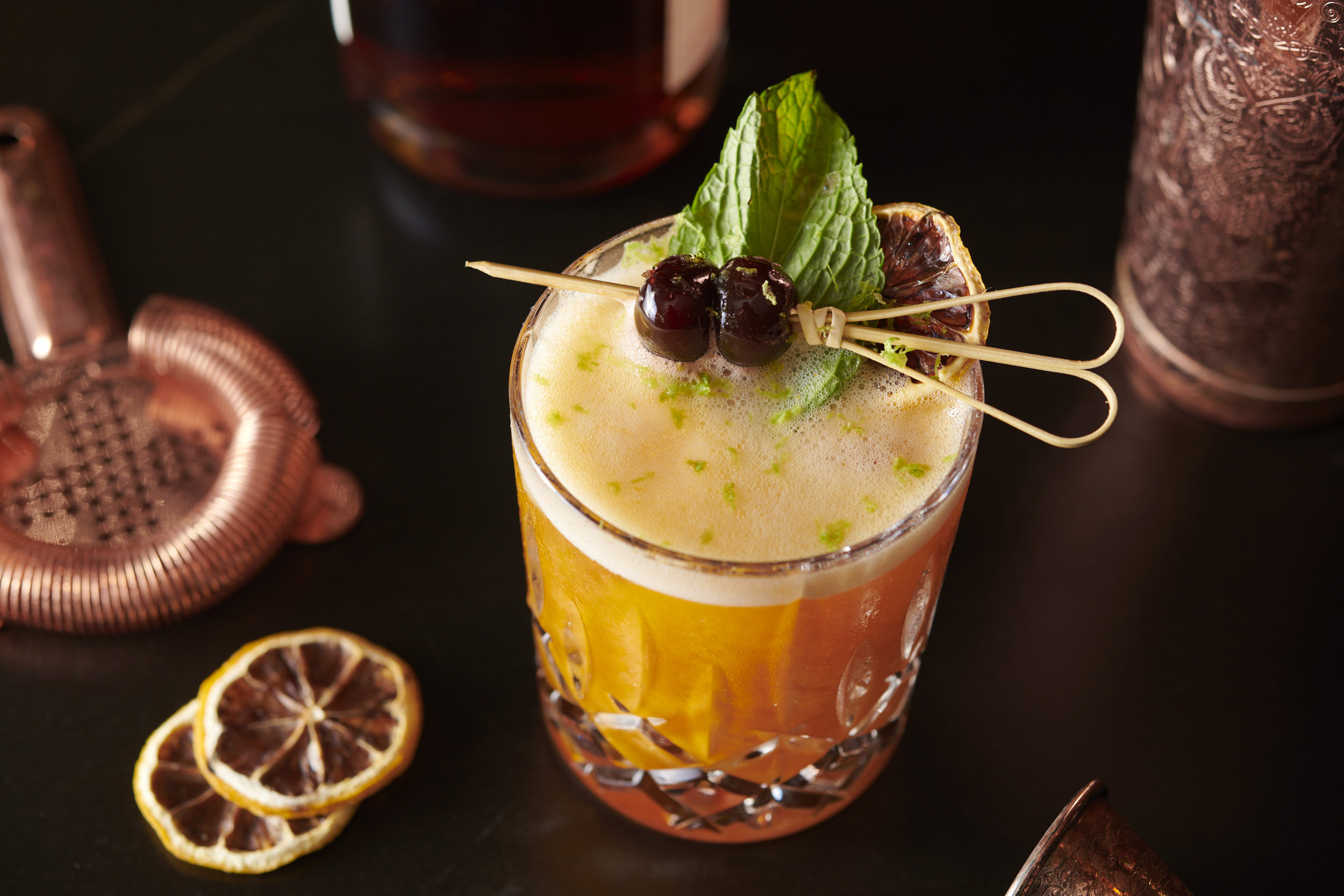 Hi Pumpkin
Has notes of oak, vanilla, coconut, almond, and fruits; then you taste the woody notes, honey, nuttiness, butter and then as described at the tasting the fresh fruits evolving into candied fruits. We couldn't leave "pumpkin" out of our cocktails, could we.
Ingredients
1.5 oz St Rémy Signature

0.5 oz chocolate liqueur

1 oz lemon

0.5 oz simple or vanilla syrup

2 oz pumpkin purée

Prosecco

Lime zest
Instructions
Mix in a shaker tin with 6 ice cubes: St-Rémy Signature, chocolate liqueur, lemon, simple or vanilla syrup and pumpkin purée.

Pour into glass with the ice.

Top with Prosecco.

Garnish as you see fit with lime zest.
Courvoisier VSOP Cognac (LCBO $99.95)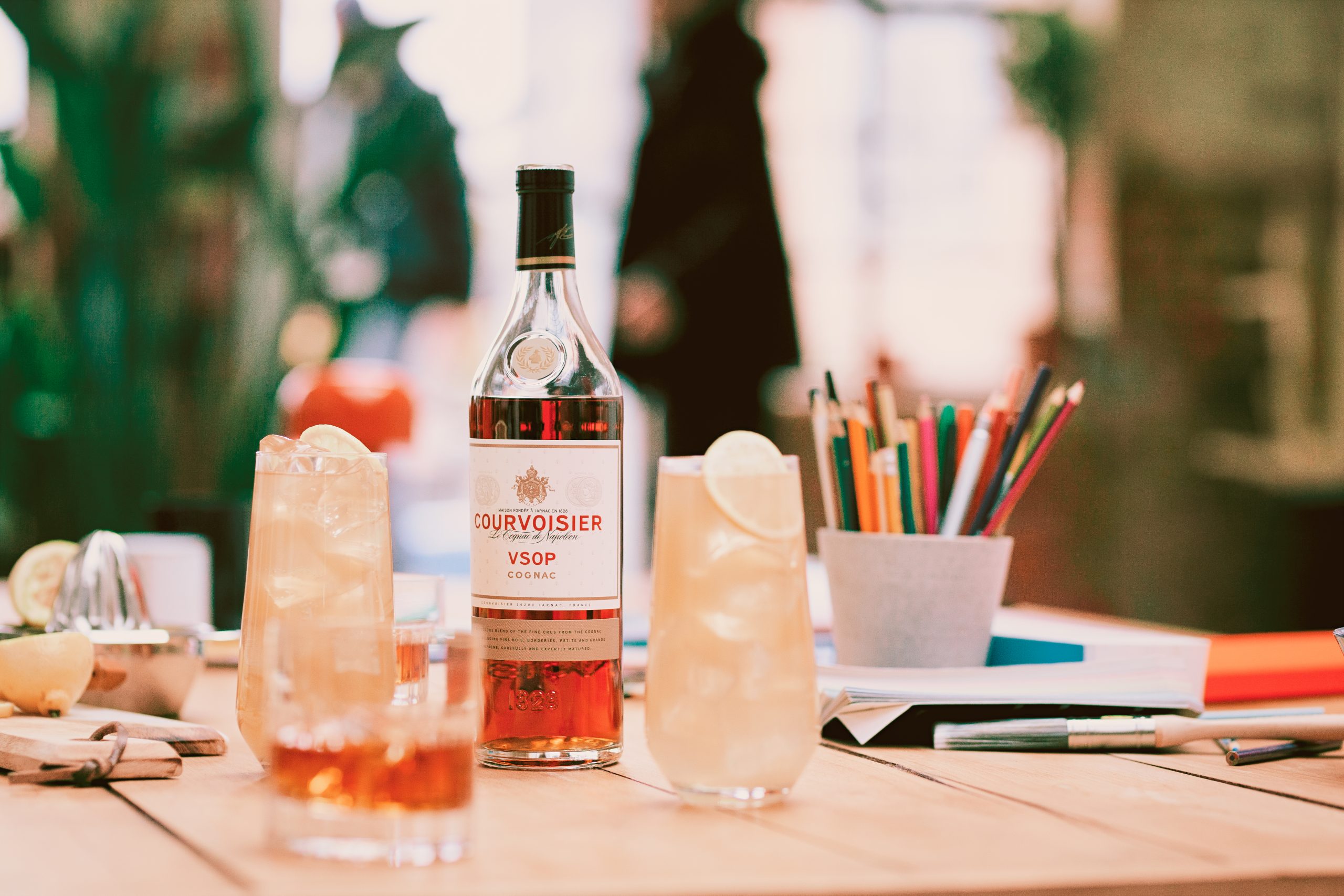 My article "We Found Joy" earlier this year was based on Courvoisier as refer back to it for a review of the current lineup. Here's a recipe for the French Twist, enjoy and bring Joy by gifting a bottle to your friends. 
Ingredients
1.75 oz Courvoisier VSOP

1.0 oz Orange Juice

0.75 oz Simple Syrup

0.5 oz Lemon Juice

3.0  oz Club Soda
Method
Shake the first four ingredients together, pour over ice in a tall glass and top with soda water.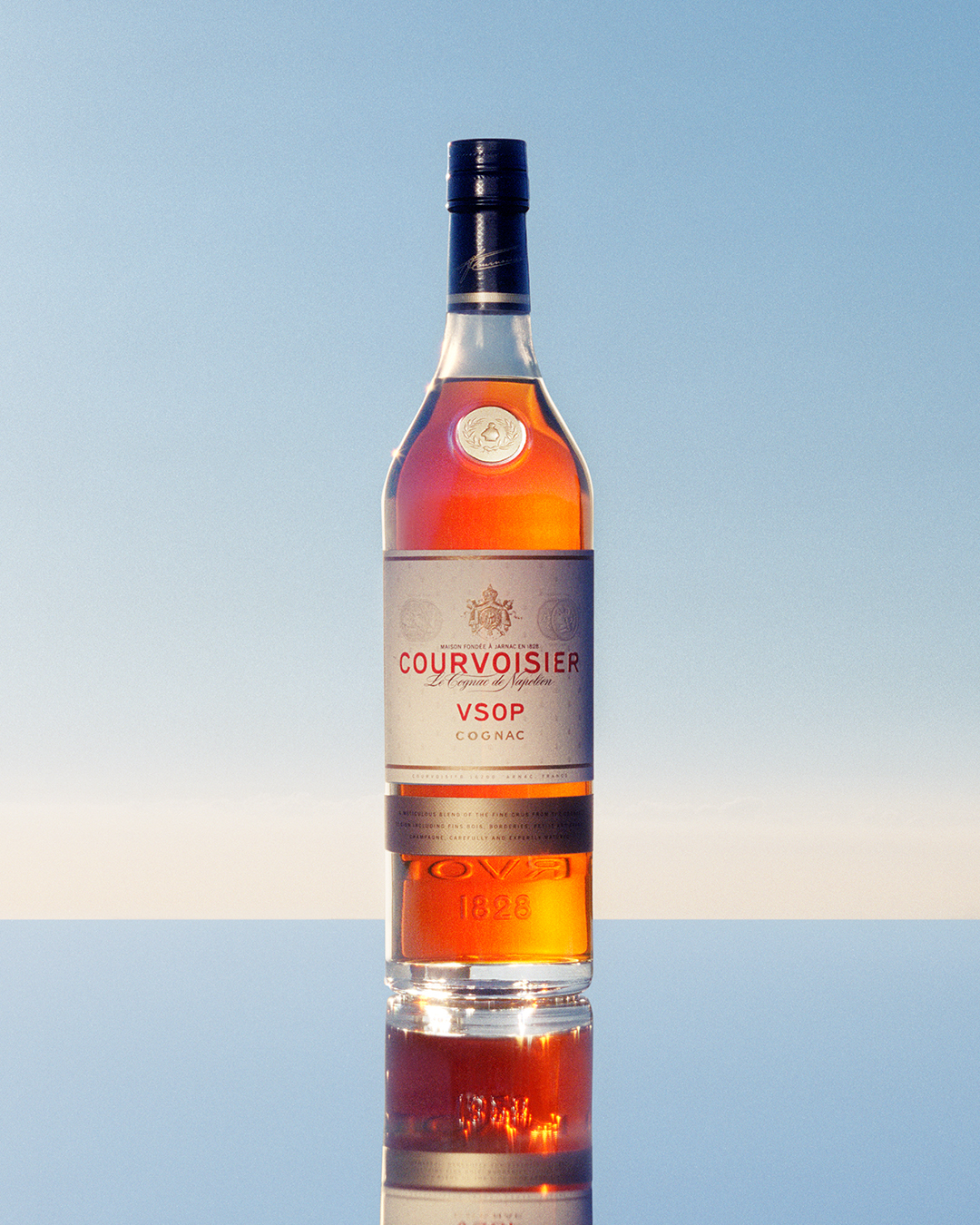 Other gifts
I'm looking forward to trying out the Drinkmate OmniFizzz (Amazon.ca SRP $129.99). It is described as: "Drinkmate OmniFizz is the first and most versatile home beverage carbonator that can carbonate any beverage without dilution. Using its proprietary fizz-infuser technology, the OmniFizz provides sparkle with a press of a button. From carbonated wine, carbonated margaritas, and carbonated whiskey sours, you can get creative as you'd like." It's a great gift idea for anyone on your list and I'll post a few videos on my new Instagram @GeraldRGlavota account (note that after issues with Meta, I'm still trying to get my g2whisky account back, appreciate any help).
If you're looking for a book idea, Ian Buxton is releasing the 5th edition of his "101 Whiskies to Try Before You Die."  This portable whisky guide is is a great way to get acquainted with whiskies from around the world and is described in the release: "The book decodes the marketing hype and gets straight to the point; whether from Canada, India, America, Sweden, Ireland, Japan or the hills, glens and islands of Scotland, here are the 101 whiskies that you really want. Try them before you die." Another of his books that I have purchased is "101 Legendary Whiskies You're Dying to Try but (Possibly) Never Will", always great to see what has been released in the past that's rare in terms of supply and/or price.