Looking to take a break this winter? Why not treat yourself to some of Ontario's finest luxury winter resorts. Spend some quality time with your family or by yourself and fully appreciate the typical Canadian winter in style. Whether it's only a weekend of absolute happiness or a whole week of 5-star treatment at a luxurious hotel, there are a number of destination resorts to choose from across Ontario. When you combine posh suites and celebrity-studded amenities with incredible views, you've got a winning combination. If you're looking for award-winning cuisine, state-ofthe- art spa design, or personalized activities, here are what these top four Ontario luxury winter resorts have to offer.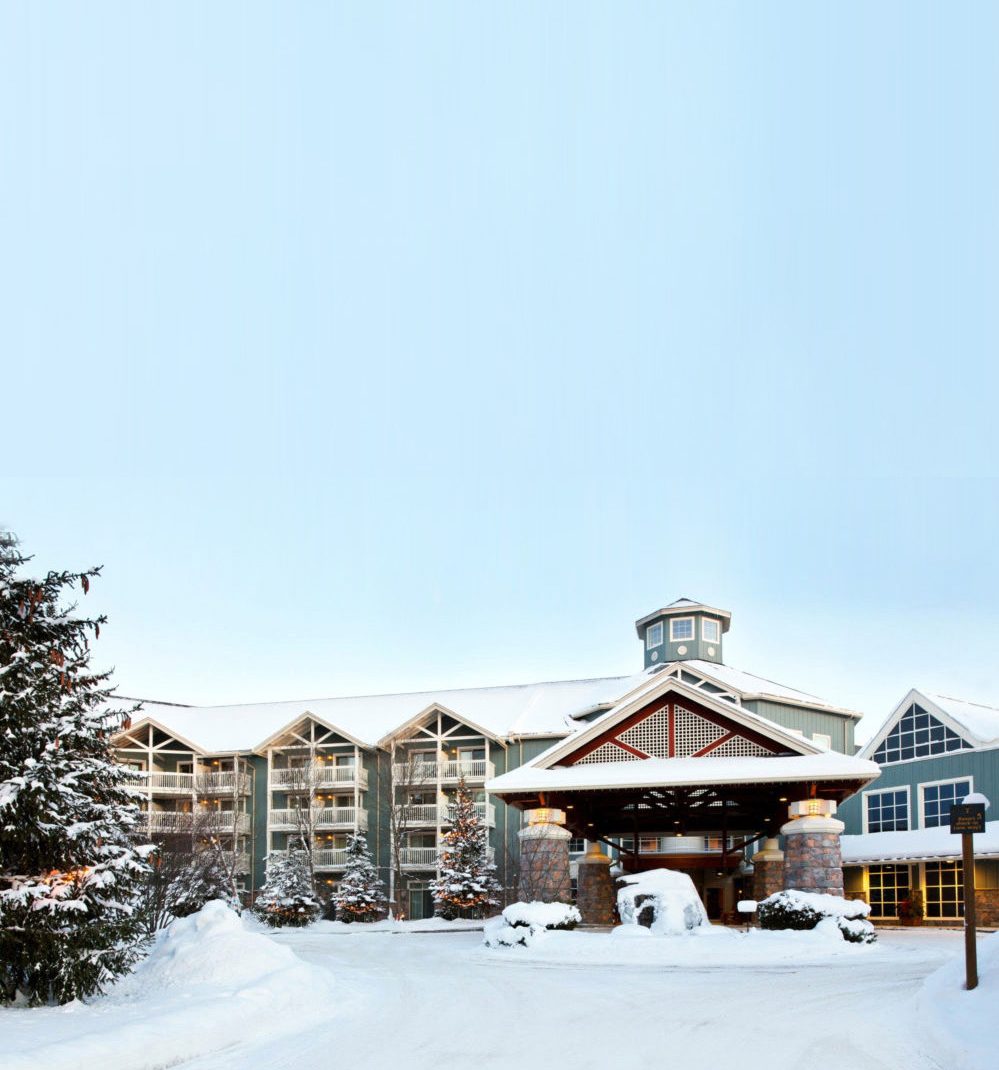 DEERHURST RESORT,
MUSKOKA
Embracing Peninsula Lake, Deerhurst Resort is a year-round retreat for a Muskoka vacation. One of National Geographic Traveler Magazine's "Best of the World" recommended places to visit, Muskoka is Ontario's famous 'cottage country.' Celebrating its 125th year of hosting families and friends, Deerhurst Resort is ideal for fun-filled family vacations, year-round getaways, and meetings.
In Muskoka, there is so much to see and do in the winter. Get outside and enjoy a real Canadian winter from late December to March Break. Snowmobiles, snowshoes, skis, and even fat bikes can be used to explore the wilderness. With the Hidden Valley Highlands Ski Area directly next door and the legendary Arrowhead Ice-Skating Trail only a 10-minute drive away, checking off your winter bucket list activities is simple.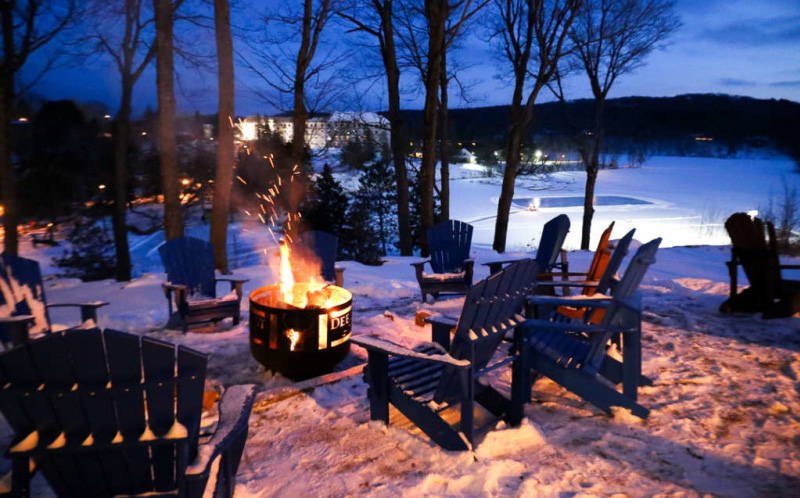 In addition to the hotel rooms and lodge suites, larger groups or families can choose from one to three-bedroom fully furnished resort homes and lakeside lodges, replete with everything you'd need for a comfortable stay including a cozy fireplace and cottage inspired decor.
At Eclipse Restaurant, which overlooks the outside terrace and bay beyond, reconnect with family and friends over delectable meals. At cocktail hour, head to Maple Pub and Patio or Compass Wine, Spirits and Beer for a drink by the fireplace. Deerhurst's signature Deer Tail Ale, created particularly for resort guests by Muskoka Brewery, is a must-try.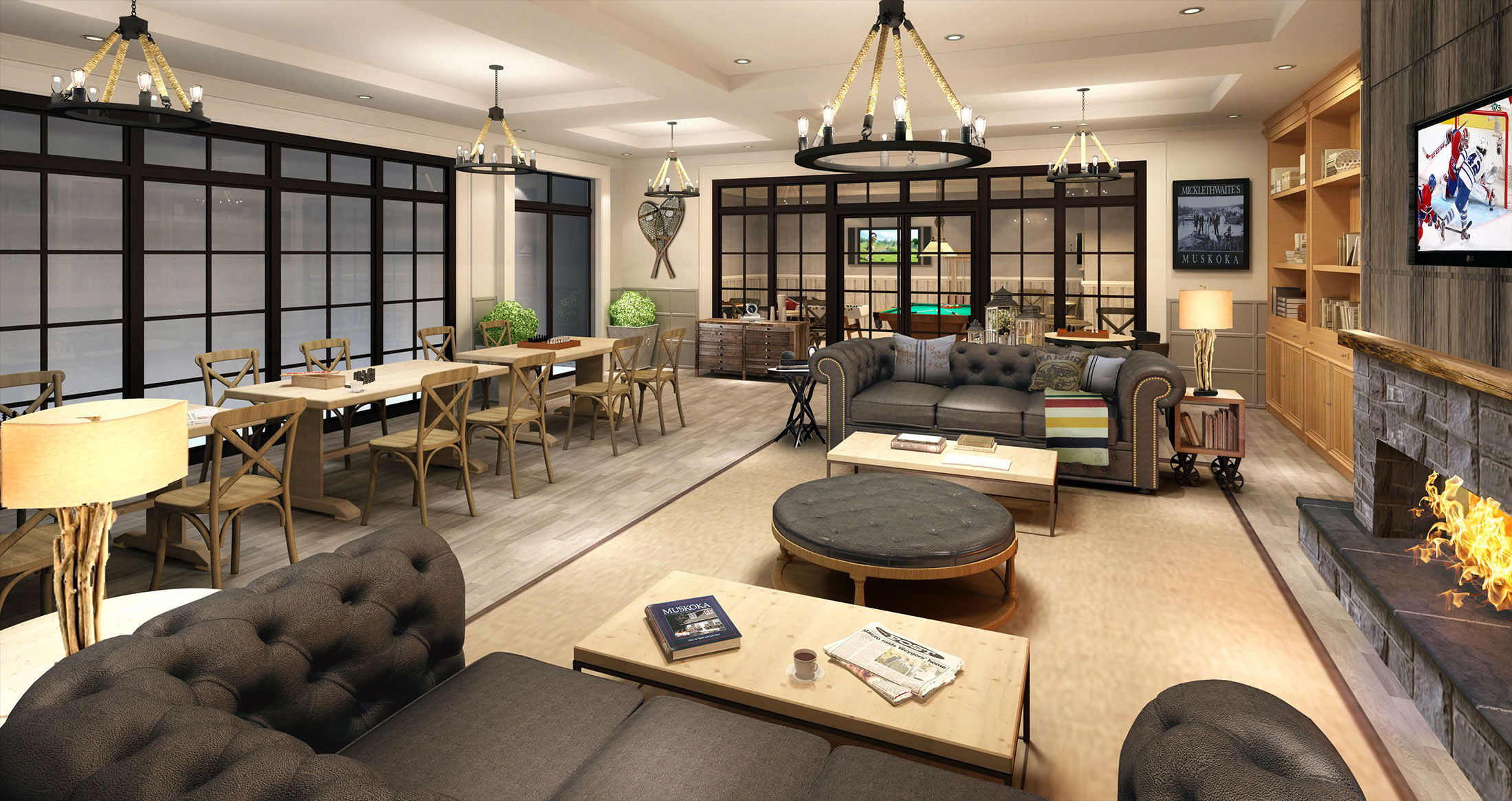 This winter, enjoy activities like Kick Sledding, Winter Disc Golf, and the Starlight Snowshoe Trail (lit at night). Then warm up with a visit to Amba Spa. The hotel's full-service spa offers an intimate and secluded location for your wellness retreat. Discover a place where harmony and relaxation work together to help you reach total well-being. Improve your stay with a treatment package tailored specifically for you, which can include calming body treatments, massage therapy, facials, manicures, and pedicures.
From mouth-watering menus, idyllic Muskoka wilderness, classic Canadian winter sports and fresh air family fun, there's no better spot to wrap up your perfect holiday.
STE. ANNE'S SPA AND RESORT,
HALDIMAND HILLS
Located in an 1800s fieldstone country castle, Ste. Anne's Spa and Resort is set on a quiet rural road in the rolling countryside of Northumberland, about 90 minutes from downtown Toronto.
The instant you come through the main door, you will see their health and wellness spa is unlike any other. Your mental health and well-being are a top priority at Ste. Anne's. Enjoy the charm of an old-world setting while you heal with rest and rejuvenation. Feel tensions melt away as your skin is nourished in steaming, thermal linens as you indulge in an energizing milk and sesame stone wrap. Relax in The Grotto, a treatment pool made of country fieldstones, or open your pores in the eucalyptus steam room.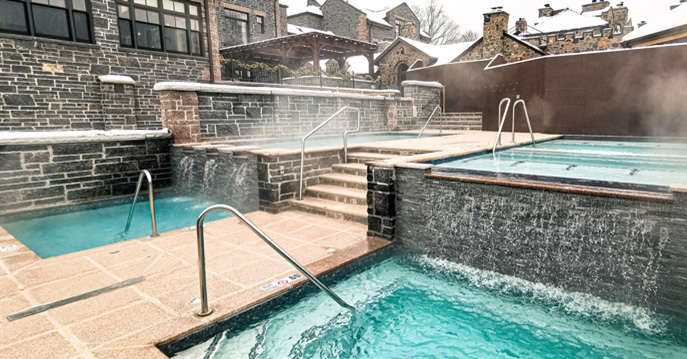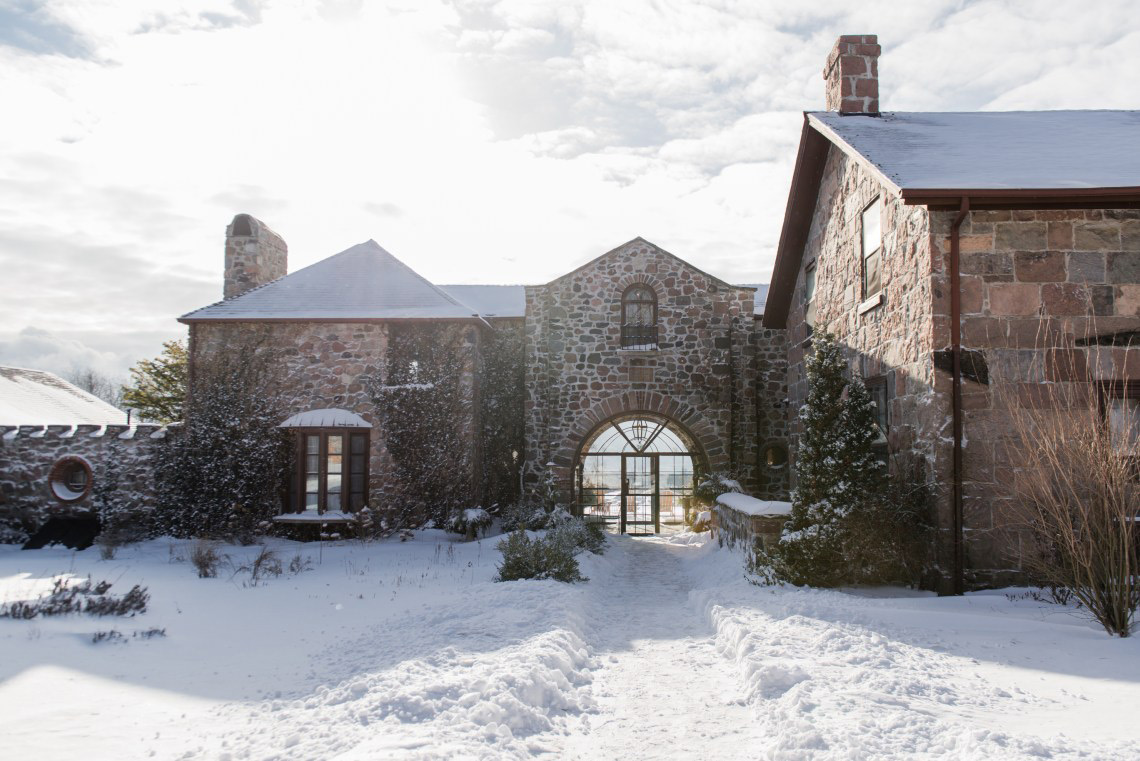 Its all-inclusive destination spa packages offer full access to all facilities, delectable country cuisine, and credit toward restorative wellness programmes and therapeutic spa treatments. They offer a wide range of accommodations, from cottages to rooms and suites in the Main Inn, to best fit the needs of each person, couple, or group.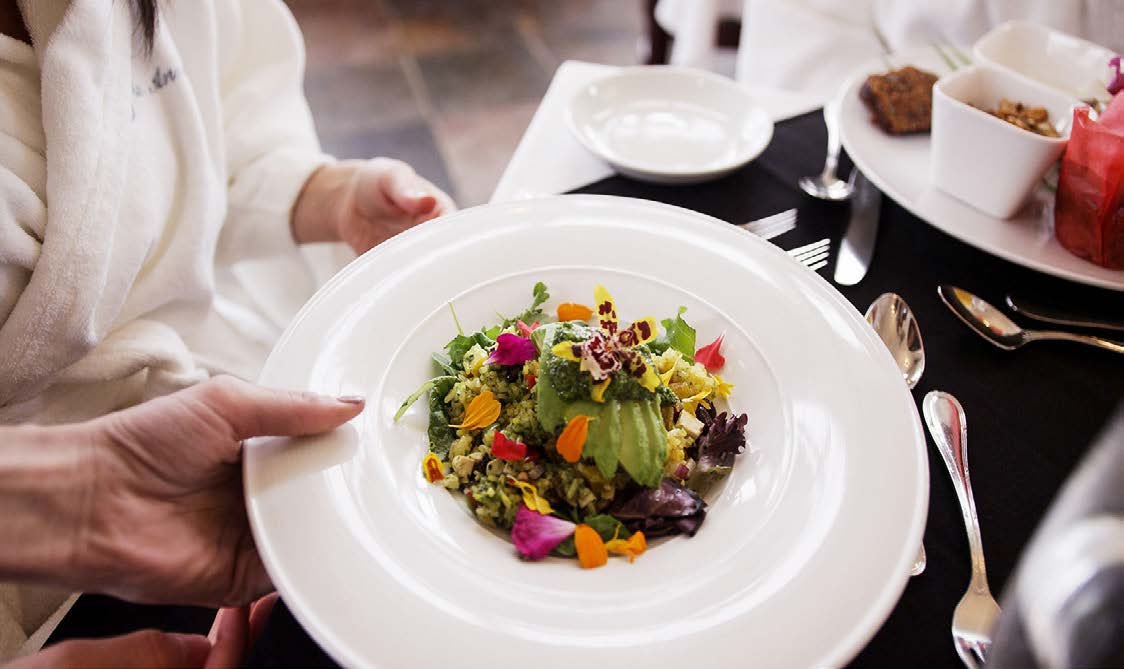 Crafted with farm-fresh in mind, their dining room provides simple country cuisine designed to intrigue, delight, and nourish the body. Better yet why not have your very own chef prepare a delicious 4-course dinner in the privacy of your cottage accommodation. Experience this one-of-a-kind opportunity to have all your culinary questions answered while looking on as your chef creates a tantalizing meal.
HOCKLEY VALLEY RESORT,
DUFFERIN COUNTY
Hockley Valley Resort, a four-season upscale country resort and ski retreat in Dufferin County, offers a taste of luxury. Situated in the scenic hills of Mono, Hockley Valley Resort stands out as a goto recreational centre and luxury getaway. The resort includes a full-service 1,800 square-foot spa with 18 private rooms, indoor and outdoor pools, an 18-hole championship golf course, 12 hectares of skiing and snowboarding runs, four ski lifts and a two-acre organic vegetable garden.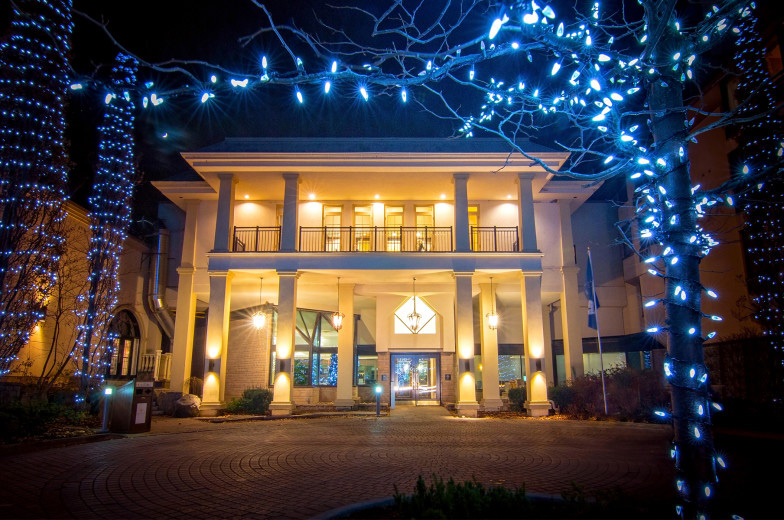 Hockley Valley Resort has 104 beautiful guest suites that look out over Mono's gorgeous views. Visitors looking to relax and unwind will love Hockley Valley Resort's personalized "Spa-Cation" packages, which are tailored for each guest.
Foodies will appreciate Hockley Valley Resort's farm-to-table philosophy, which offers a unique, elevated, fresh, locally harvested dining experience. Choose between several fine dining options at Hockley Valley Resort such as Cabin restaurant, where you dine in a space that mixes rustic roots with ultra-modern touches, as reclaimed wooden barn beams contrast against steel and glass chandeliers leading to the open kitchen. Also available is the opportunity to embrace winter and experience a unique outdoor 5-course culinary experience in their Snow Globes.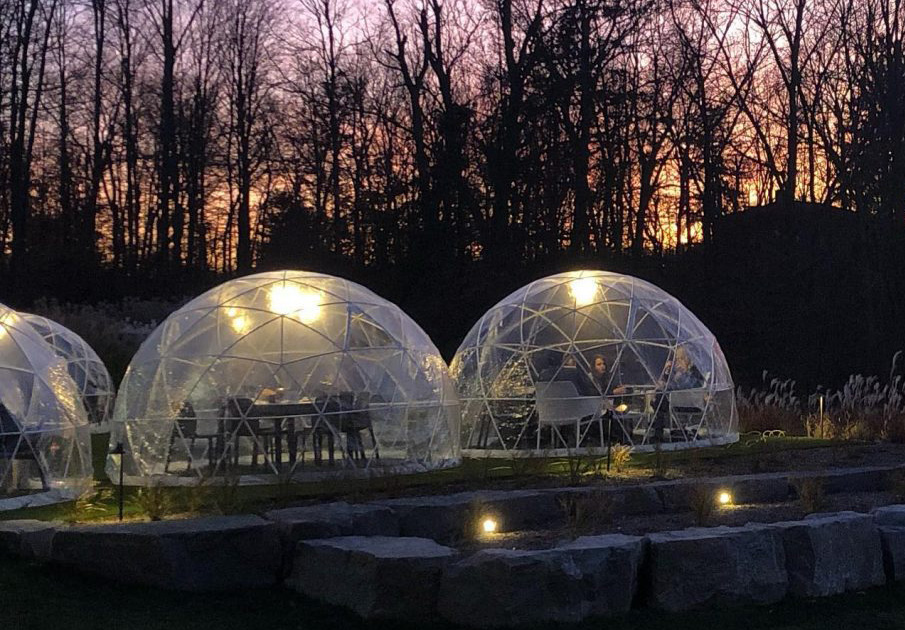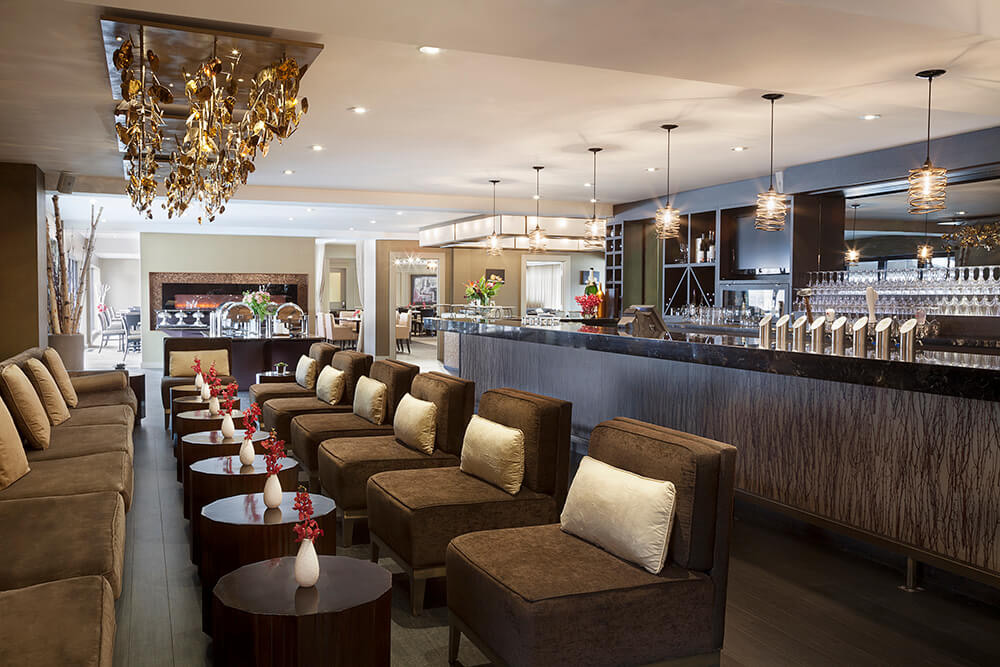 FAIRMONT TREMBLANT,
MONT-TREMBLANT
Tremblant's landmark ski-in ski-out hotel, which is spectacular by nature, is the ideal location for a superb alpine getaway at any time of year. Fairmont Tremblant resort, perfectly situated at the foot of the majestic Tremblant peaks, is a balanced blend of leisure and adventure. Sit back, gaze over the dazzling waters of Lake Tremblant, enjoy the Laurentian Mountains, and create lifelong memories for couples, families, and singles in style.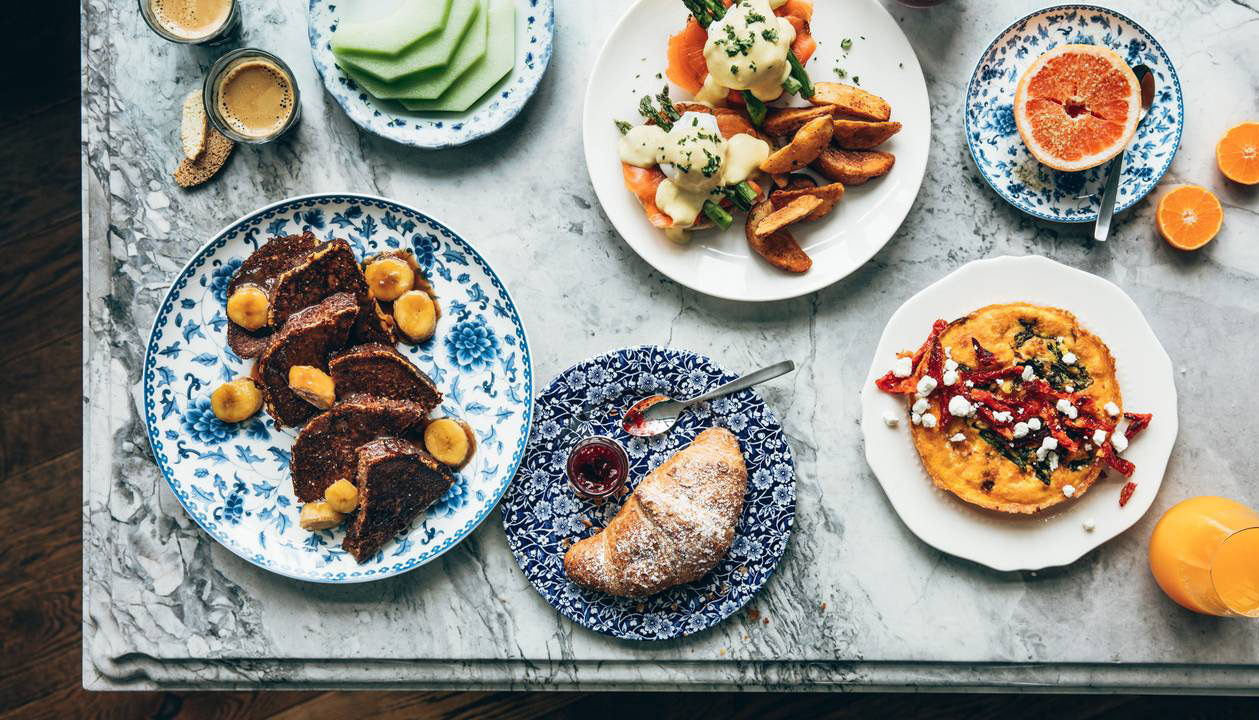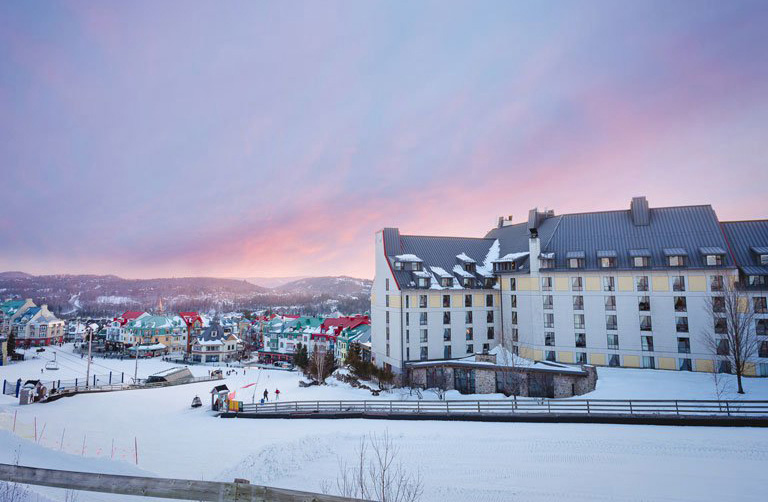 With its unique amalgam of alpine glamour, French flair, and personalized services, Tremblant's finest resort hotel offers 'chic-chalet' style rooms and suites, many offering breath-taking, spectacular views of the mountain, the pedestrian village or of the surrounding woodlands.
Seen as one of the best ski hotels in the world, Fairmont Tremblant is just steps from Mont-Tremblant Ski Resort. The mountain is full of wide, tree-lined runs that all lead back to the same place, making it easy to find your way around and meet up with everyone for lunch or après ski drinks.
For those who wish to take things easy, Fairmont Tremblant resort activities include the best year-round health and aquatic centre with heated indoor and outdoor leisure pools and therapeutic hot tubs, a modern spa, a roaring fire you can curl up at in the lounge or grabbing an exclusive cocktail created by a mixologist in the Axe Lounge Bar.
After a day spent breathing the fresh mountain air of Mont- Tremblant, reward your body with a therapeutic massage or an energizing leg treatment at the Moment Spa. Then have dinner at Choux Gras Brasserie Culinaire, where its New Retro design and decor help create a warm and glittering atmosphere. This culinary brasserie, like Montreal's greatest addresses, offers a varied menu curated by their executive chef, Jonathan Legris. A lover of locally sourced products and a fervent defender of sustainable fisheries, it's with passion and a pinch of artistry that Legris creates his menus.