It is unquestionable that wine and cigars are incredibly gratifying pairing partners that can deliver endless satisfaction with every sip and every puff.  Many people believe that the ultimate drinks for cigars are spirits, but wine can also be a great choice. Wine and cigars can form the ultimate love story in terms of taste if you know how to properly combine them. Cigars and wine are one of the trickiest of pairings as many wines maintain a delicate balance between flavor, body, and complexity that may be seriously overturned by a cigar. There are also many types of cigars and wines out there which therefore combining them can prove to be a difficult task. Although there are no hard and fast rules, there are some basic principles to follow in order to have the ultimate taste experience.
Red Wine and Cigars
Red wine is definitely one of the most popular out there as they are perfectly suited for cigar aficionados.  Seeing that there are as many red wine options as there are cigars, this makes pairing an experience that is both adventuresome and enjoyable. In terms of serving, all the experts advise that red wine is best served at room temperature. Being a very aromatic wine, the best choices for this particular type are medium, or medium to full-bodied cigars like Vegas Robaina Unicos. These cigars will complement the bitter undertone of the red wine and will form a beautiful pair.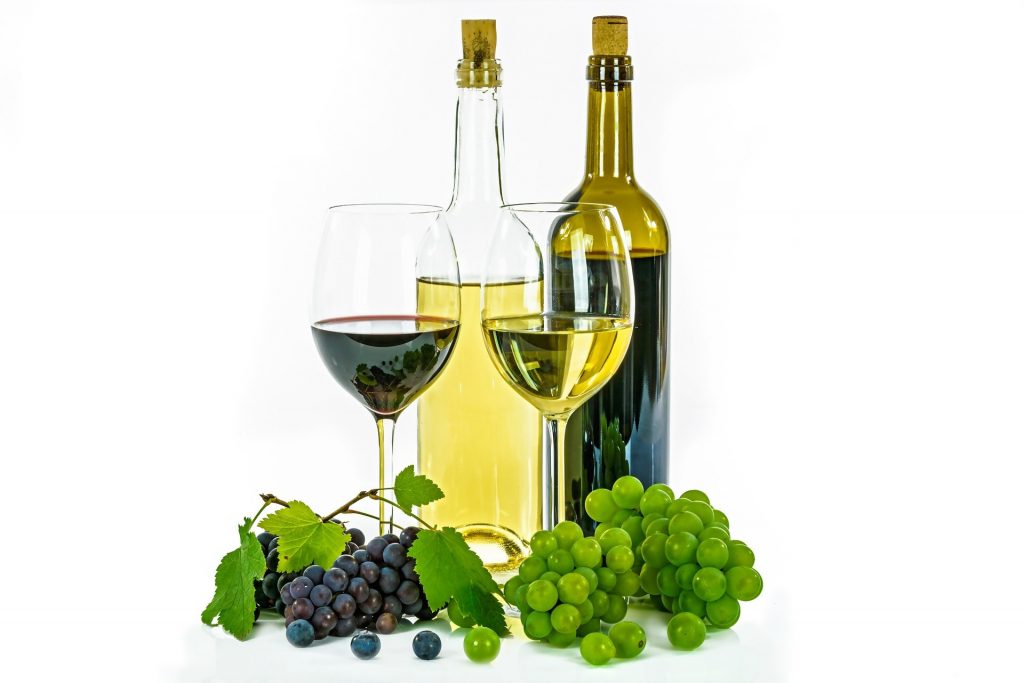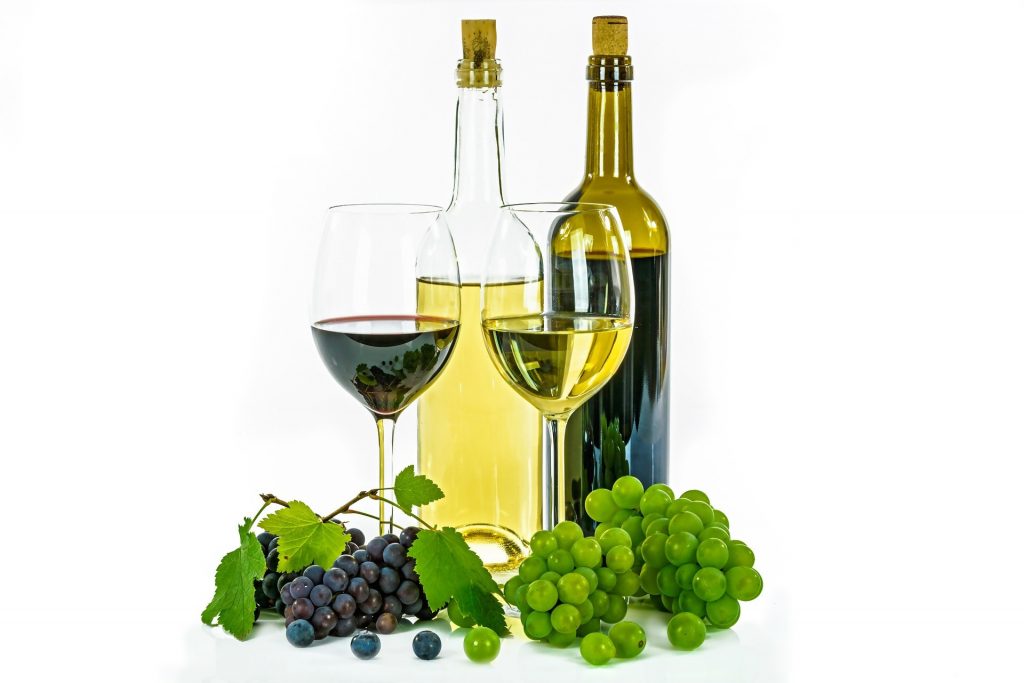 A preferred choice for wine by cigar aficionados is the Chianti, the quintessential "anytime, anywhere" wine no matter your cigar pairing choice. Pairing the Banfi 2010 Brunello di Montalcino (made from Sangiovese grapes) with a Graycliff Meritage is an opulent combination to experience.  Red wine can dehydrate your palate being served at room temperature, so connoisseurs advise that you have a glass of water with you while smoking in order to keep hydrated.
White Wine and Cigars
White wine is the finest and most delicate of them all. Although paired with cigars less often, there is plenty of opportunity for a perfect match. This wine is best paired with light or light to medium-bodied cigars in order to balance the aromas. This way the taste of both the wine and the cigar will not be overlapping and you will be able to fully enjoy both of them. A mild cigar that is creamy, with hints of coffee and cinnamon spice pairs beautifully with well-oaked Chardonnays. This is a perfect example of the complexity and delicacy of cigar and wine pairing as the cigar is mild enough not to overpower the delicacy of the white wine and yet have a bold enough flavor to stand up to the full flavors of the oak. In terms of serving, white wine is best served chilled.
Rose Wine and Cigars
Rose wine combines the traits of both white and red wine while having a very unique and distinctive aroma. The wine can exhibit aromas of pink grapefruit, strawberries, and raspberries, while the palate finishes with hints of red fruit balanced by acidity. This wine can be combined with a multitude of cigars and the best option are medium-bodied ones like Cohiba Coronas Especiales.  The cigar softens the acidity and brings out a creaminess in the wine that is not evident without the cigar. This wine is very versatile and it can work even with spicy cigars thanks to the multitude of base notes that it features.
Sweet Wine vs. Dry Wine in Cigar Pairings
Sweet wine is a delicious choice and it can work perfectly in pairings. Being on the sweeter and more delicate side, these wines are best paired with light or light to medium-bodied cigars. The Moscato d'Asti wine is an alternative white wine that has become a popular cigar vino as it is mildly carbonated and deliciously sweet. Even sweeter still, Sauternes of France are legendary wines that will offer many unparalleled delights. There are other whites such as Pinot Grigio (Pinot Gris), Sauvignon Blanc, Viognier, Gewurztraminer, etc. that may pair well with your favorite smoke.  The key to sweet wine and cigar combinations is that you want to keep it mellow and flavorful.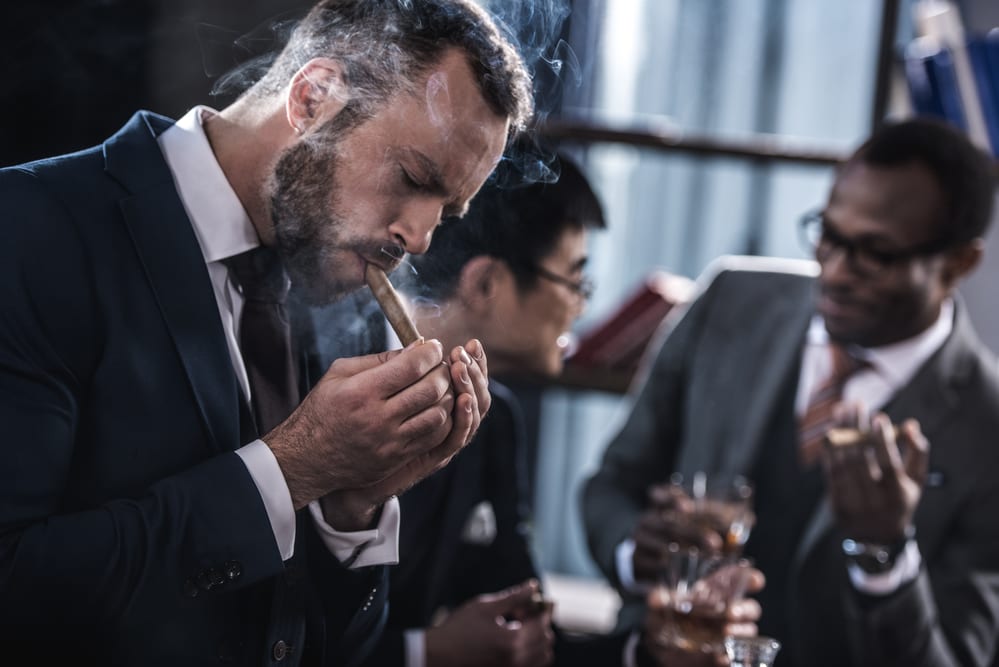 Dry wine is also very delicious, and it has an interesting aroma. The main trait about this wine is the dryness that is left in your mouth. Dry wine works very well with cigars and the best ones are medium, medium to full-bodied or even full-bodied cigars. Yet it is Cabernet Sauvignon that dominates the cigar and dry red wine pairing category. With an immense variety in character, velvety California Cabernet Sauvignon wines pair well with an Ashton Symmetry Prestige or a Cohiba Red Dot Robusto.
Aged Wine vs. Young Wine in Cigar Pairings
Aged wines are stronger in terms of taste and full of personality. The best old (red) wines are magnificent, with astonishing, complex bouquets with accents of leather, leaf, cedar, and dried spices together with velvety smooth palates and very long aftertastes. These wines should be paired with aged cigars or with those types of cigars that also feature the same aromas and personality.
The young wine is a fermented beverage, recently bottled, that seems "fresh" and exhibits varying aromas that we commonly identify with fruits (apples, citrus, cherry, plum, etc.), perhaps along with the influences of wood treatment (vanilla, clove, coconut, etc.).  This type of wine has a very light and delicate taste and a crisp finish at the same time.  Young wines usually demonstrate their full aromas and depth of flavour immediately after being opened. This particular type of wine, no matter if we are talking about red, white, dry or sweet, should be paired with younger cigars that haven't had time to mature.
The boundless extent of wine and cigar pairings presents an exciting invitation. A keen sense of smell and taste is required to discover the most palatable combinations. Wine and cigar pairing is definitely delicious and one of the ultimate choices for any smoker.