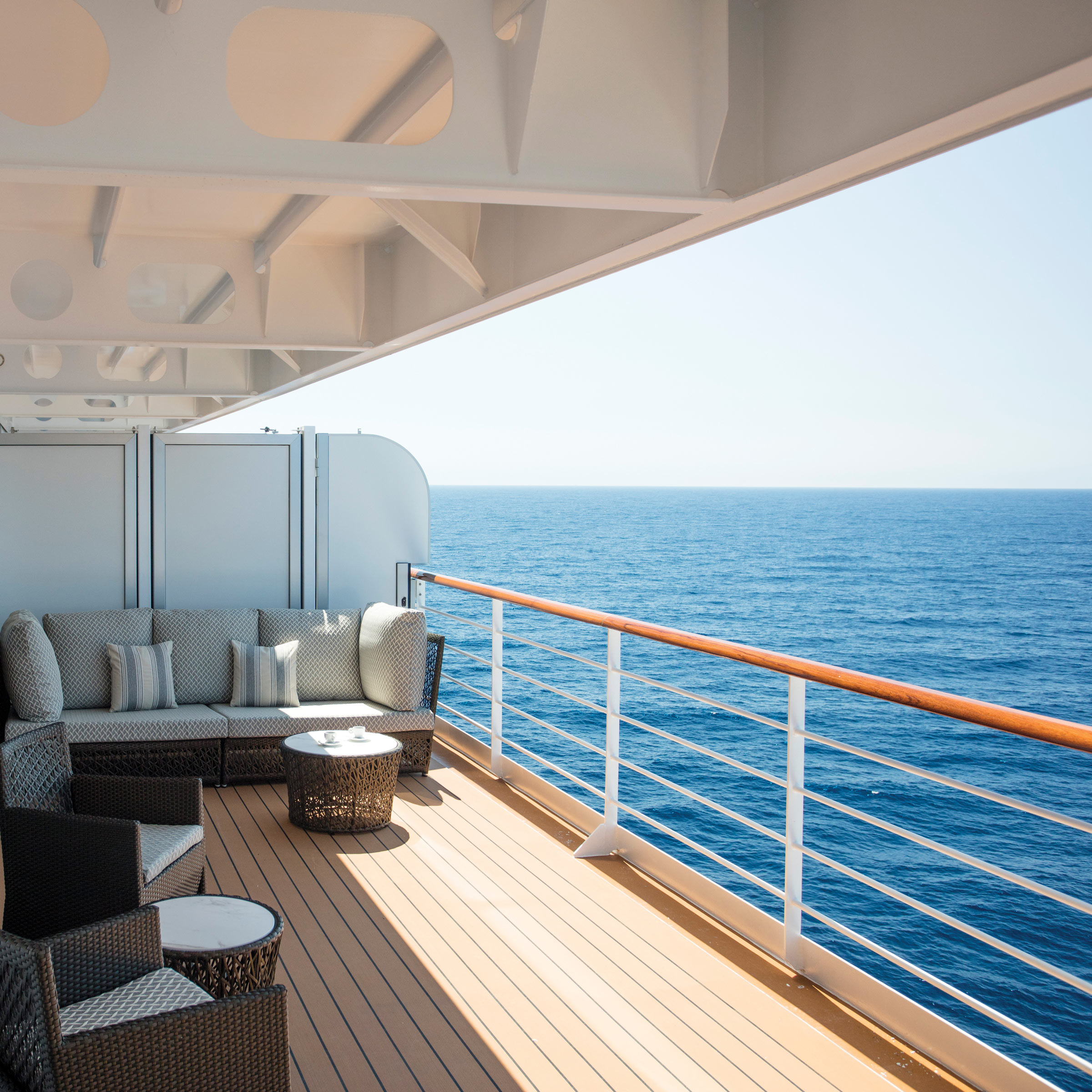 Cruises can often be one of the more passive and impersonal forms of travel – gliding across the open seas as one lounges on the deck of a luxurious cruise liner. But a Regent Seven Seas cruise is much more than that. Their cruises are personalized down to the smallest details to suit your every desire. It is as if you become the captain of your own ship when you embark on a Regent cruise. And the recent addition to their fleet, the Seven Seas Explorer, now offers more opportunities than ever before. Christened by Her Serene Highness Princess Charlene of Monaco, she is spaciously intimate, breathlessly elegant and perfectly staffed to offer Regent Seven Seas Cruises' special brand of all-inclusive luxury.
Regent offers a wide variety of passages aboard The Seven Seas Explorer, across many continents. Cruises range anywhere between one week and one month. There are destinations for any traveller and any travel experience one can imagine. Some of their upcoming passages for 2019 include: Cape Town to Rio de Janeiro, Lisbon to Barcelona, and London to Stockholm among many, many others. Because of its size, the Seven Seas Explorer can access smaller, more intimate ports that larger vessels cannot. As such, it is uniquely equipped to give a more involved cruise experience than any other. It is safe to say that these are not your typical tropical cruises.
Regent's free unlimited shore excursions create a more immersive cultural vacation experience than other cruise lines. Instead of sitting on deck and watching the shore pass by, Regent's shore excursions allow you to fully experience the landscape, history and culture of the surrounding lands. Lead by knowledgeable local guides in comfortable transportation, there is a multitude of excursions offered at every new port of call – and you can take as many as your penchant for adventure allows. And for a highly-discounted supplementary charge, Regent also offers a collection of optional tours of a more extravagant nature which range from private behind-the-scenes tours of world-renowned places to authentic cultural experiences. Among this collection is the Gourmet Explorer Tour, exclusive to Seven Seas Explorer, which allows you to savor the local flavors of esteemed wineries and restaurants in the company of a Master Chef.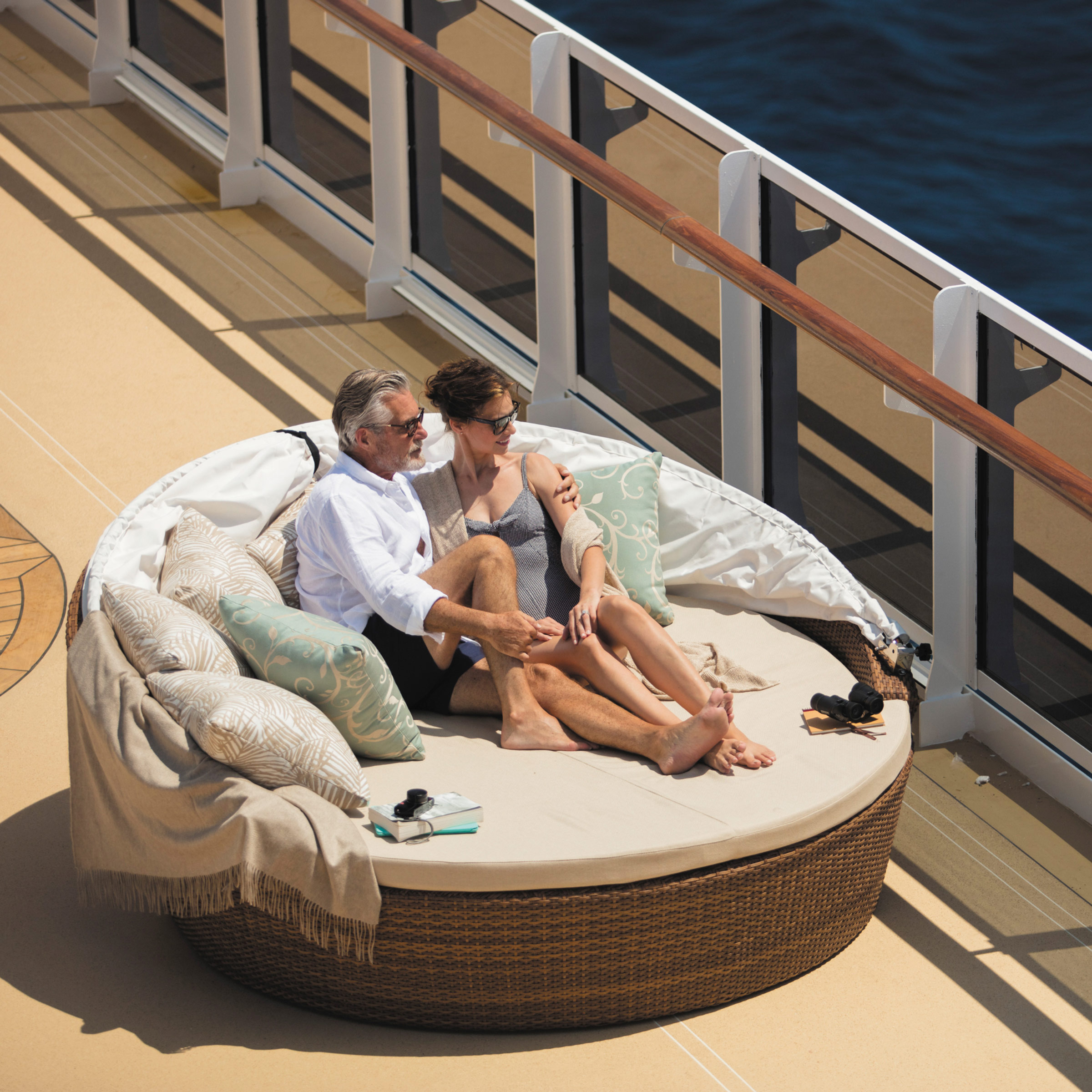 While the onshore experience of a Regent cruise is truly incredible, that is not to say that the onboard experience is any less luxurious and inviting. With pools, a spa, fitness centre, several bars and lounges, a live theatre, library and casino, the Seven Seas Explorer is equipped with virtually every diversion that you can dream of. Several gourmet restaurants aboard the ship offer different flavours and atmospheres depending on your mood and tastes. Aspiring gourmands can also expand their skill set at The Culinary Arts Kitchen. This program provides guests with all the ingredients to expand their culinary skills in an environment reminiscent of the most prestigious cooking schools in France in both layout and design. Or one can simply enjoy the breathtaking views – while taking a dip in the infinity pool, sipping cocktails in the Observation Lounge, or from anywhere else on the deck of this extraordinary ship.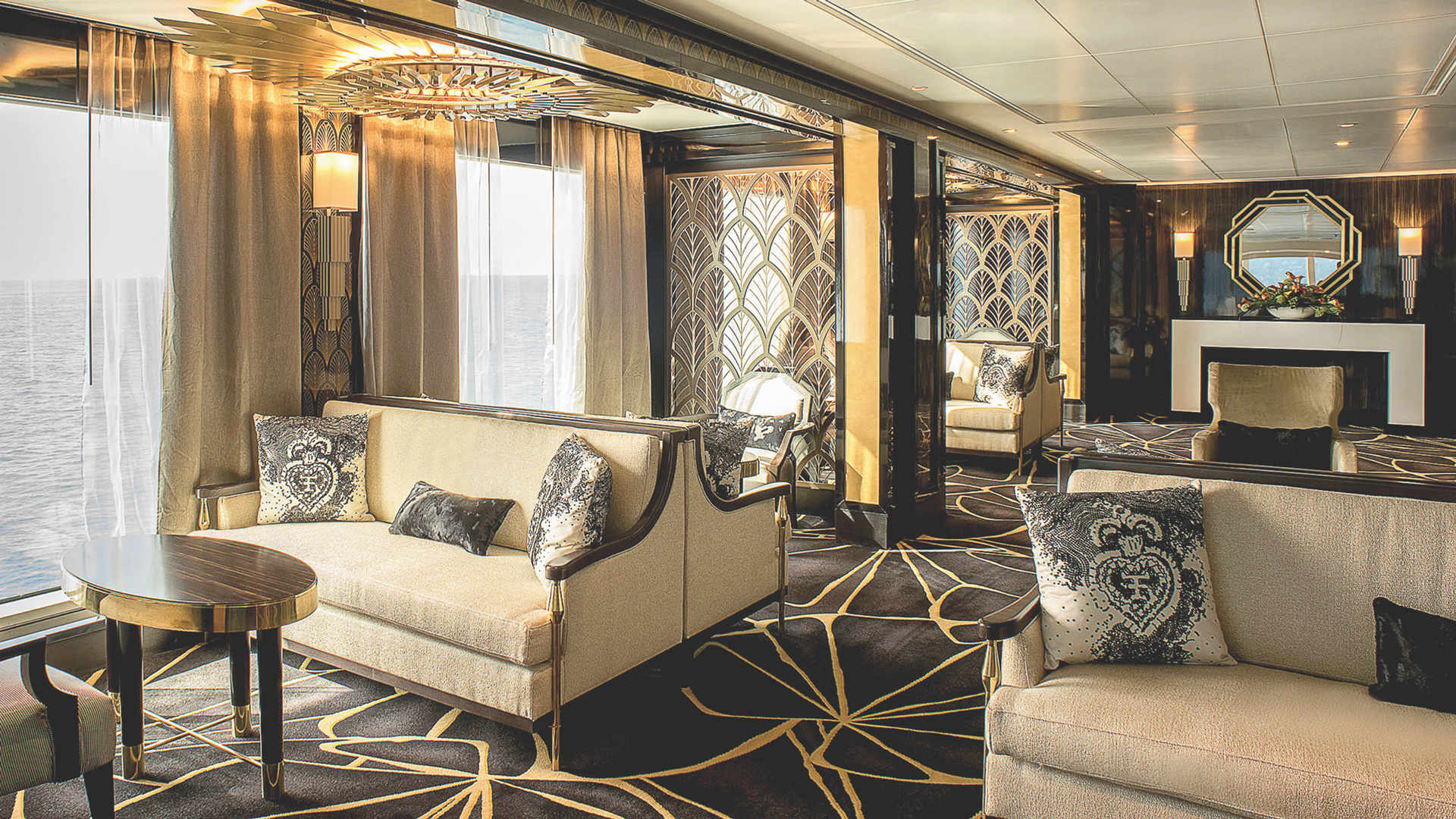 Classically elegant and yet creatively modern décor creates an instant impression of sophistication and style. The suites are spacious and filled with every amenity of your choosing. Each suite comes with your choice of designer soaps, shampoos, lotions, flowers and fragrances – as well as a bottle of champagne to celebrate your voyage. And there are unlimited other optional luxuries for you to select as part of your suite package aboard the Seven Seas Explorer.
You can expect Regent to meet every whim and need that you may have with ease during the entirety of your voyage. They are well-known for offering one the most inclusive luxury packages of any travel company. From the second you embark on your trip, Regent's all-inclusive package has you covered – including air-fare; one-night pre-cruise hotel stays; transfers between airport and ship; onboard entertainment, restaurants and bars; access to spa, steam rooms and fitness centres; and an excellent staff to guest ratio that allow for almost instant accommodation of your needs. Even the most sought-after amenities come included. Bonus offers which include even more upgrades and advantages are available depending on the package you choose.
Regent's inclusive packages give you the best options to enjoy the nearly unlimited possibilities aboard their ships. They facilitate your travel and you decide the rest. A Regent Seven Seas cruise is more than an escape – it's a choose your own adventure.