Majestically sitting on the banks of the Arno river, in the heart of the Chianti wine region, Villa La Massa is a Florentine jewel. Every nook of the property is reminiscent of Renaissance splendour and the lifestyle of Florence's nobles. Initially built in the 13th century as an enchanting country house for an aristocratic Florentine family, Villa La Massa was home to many royal and affluent families before being transformed into a luxury hotel in 1953.
"The historic background of Villa La Massa is really a plus for our guests. When they are at the hotel they feel like being part of the ancient Florentine nobles enjoying their country house. This feeling continues when they visit Florence, a true open-air museum. A truly memorable experience!" expresses Stefano Venturi, General Manager Villa La Massa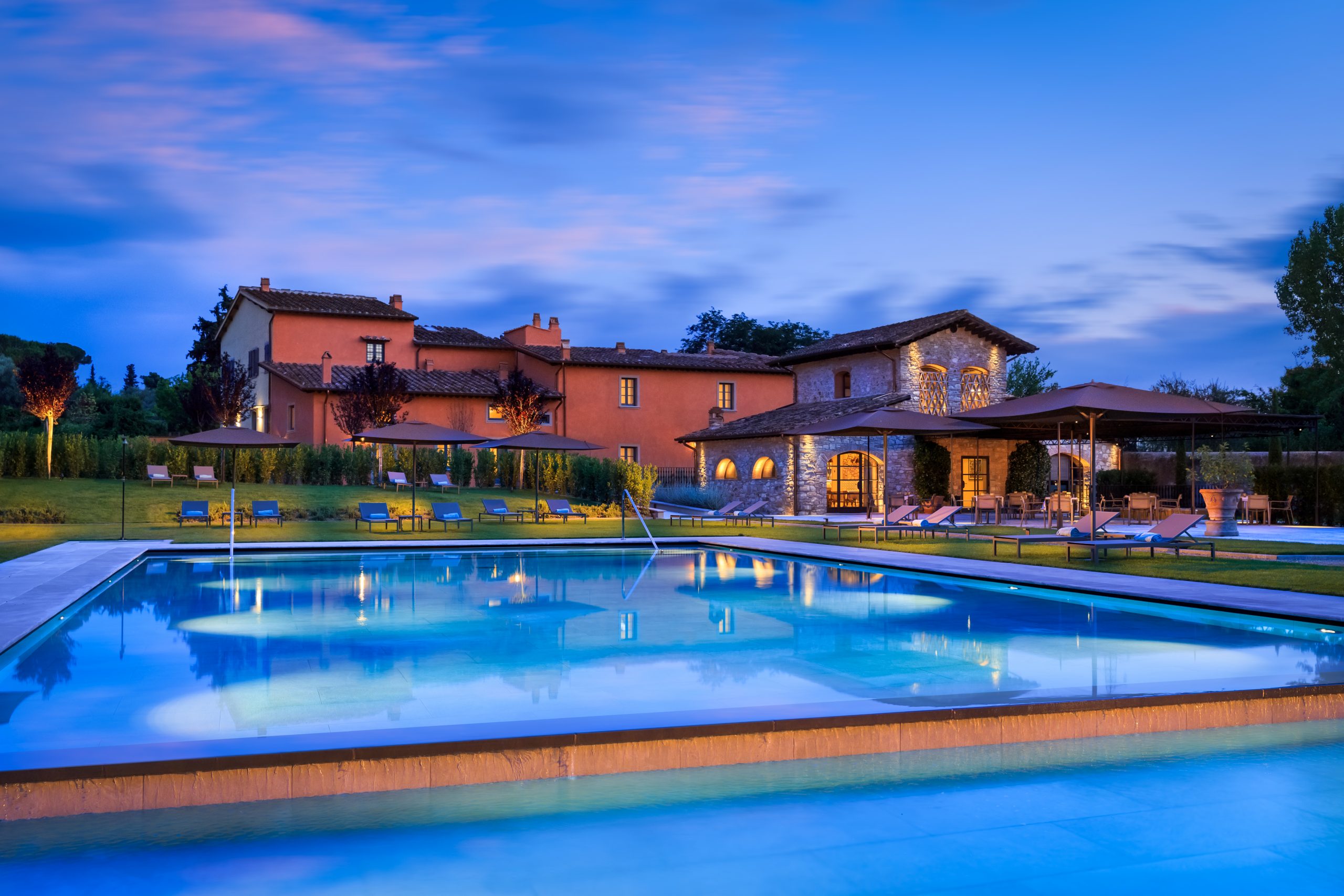 Just a few kilometres (15 minutes by car) from Florence's city center, this architectural gem is a world away from the bustle of the city. Immersed in a 25-acre park of gardens, the Tuscan countryside extends as far as the eye can see: olive trees, vineyards and cypresses fill the landscape with their unique colours and scents. It's not a wonder that celebrities such as Gregory Peck, Winston Churchill, Barbara Hutton, Elisabeth Taylor and Richard Burton have stayed at Villa Massa, including David Bowie and Iman, who celebrated their wedding in 1992.
A member of The Leading Hotels of The World, Villa La Massa has been part of Villa d'Este Hotels since 1998, and the entire property has been completely restored to add new lustre to this splendid old mansion.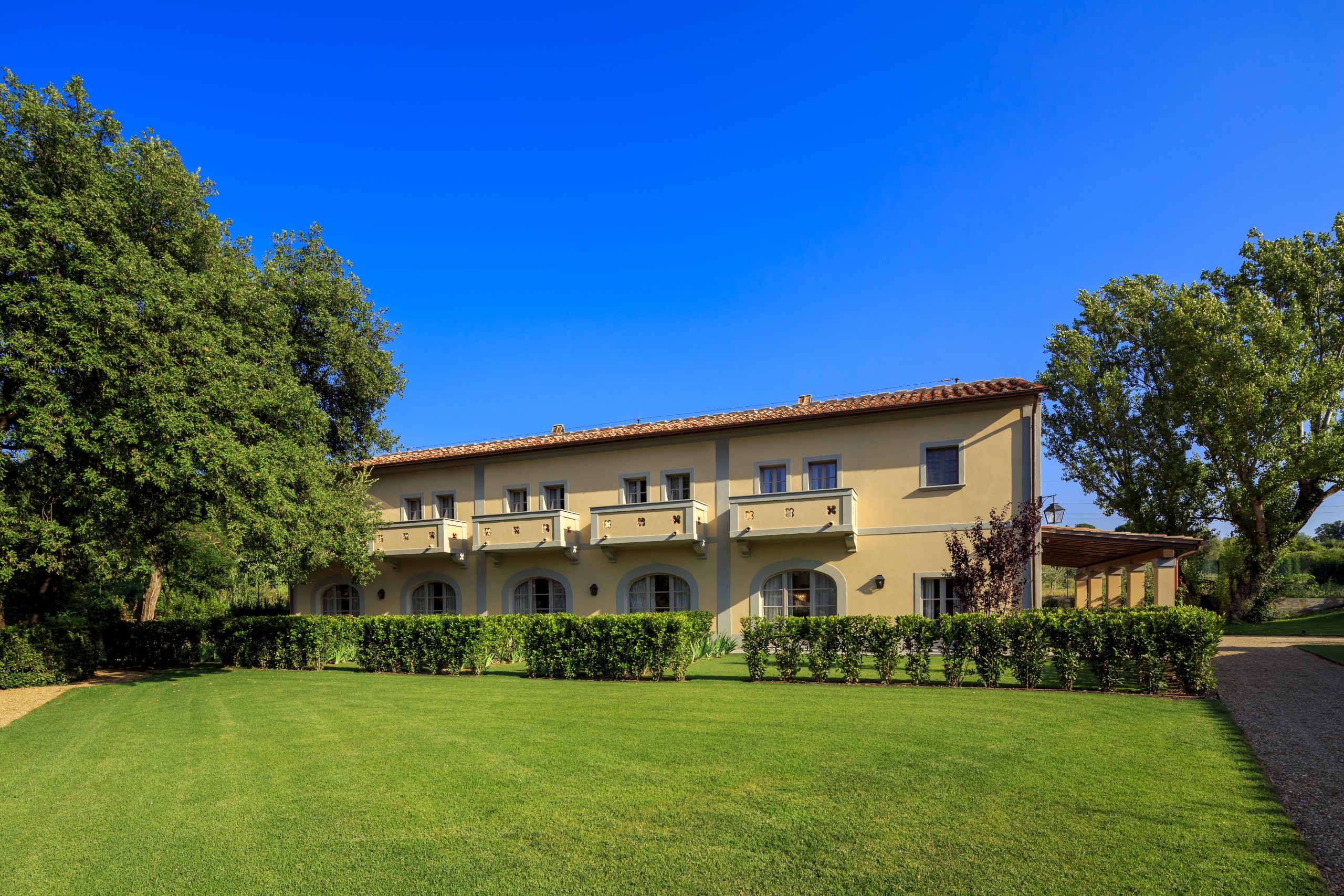 Villa La Massa features 51 rooms and suites, all unique and divided into five classical Tuscan-style buildings. Each room offers wonderful views of the park, the Chianti hills or the Arno river; the fairytale-inspired surroundings allow guests to immerse themselves in peaceful relaxation and romanticism. The décor of the Noble Villa, the Villino, and the Mill evokes the Renaissance atmosphere with canopy beds, elegant fabrics, boiserie, frescoed ceilings, tapestries, and refined marble bathrooms. Each room is a perfect combination of classic sophistication and warm elegance, along with all the modern comforts. Casa Colonica and La Limonaia have both been completely restored and refurbished with a typical Tuscan style that is in harmony with the atmosphere of Villa La Massa whilst also offering a more contemporary feel. The furniture and the various interior details, such as lamps and pictures, were masterfully designed by local craftsmen. The colours are earthy with bright dashes, giving the atmosphere a lively and fresh touch.
Also available is Villa Hombert, a Tuscan countryside residence. Recently renovated, it features three new private apartments of over 3000 square feet. Elegantly accented with marble, wood, and wrought iron and blended perfectly with the warm earth-toned fabrics, Apartment Remole, Rosano, and Rimaggio are transformed into chic country residences ideal for hosting families, friends or couples while still enjoying the services and experiences offered by Villa La Massa.
Villa La Massa features different culinary options throughout the day. The exclusive restaurant Il Verrocchio, boasting a wonderful terrace directly overlooking the Arno river, offers gourmet Italian and Mediterranean dishes, all paired with exceptional wines. Take part in the Four-Hands Dinner events scheduled throughout 2022 at Il Verrocchio prepared by their Chef Stefano Ballarino in collaboration with prestigious chefs from other Italian luxury hotels.
The 15th-century Wine Cellar stores the finest labels and is the perfect location for tasting Tuscan wines paired with artisan prepared cheeses and charcuterie or hosting private dinners or wine tasting parties.
There are extraordinary gastronomic events scheduled at the hotel this summer, which include: Champagne & Fish and Seafood Crudités (July 16); celebrate the Italian Ferragosto with a barbecue and live music under the Tuscan stars on their Piazza on the Arno river at the Waiting For Midsummer event (August 14); and Autumn Flavours (October 15) where Chef Stefano Ballarino will take you through a journey of the most known Tuscan fall flavours paired with the finest local wines.
Villa La Massa is synonymous with vitality and wellbeing, offering guests an outdoor heated swimming pool, a gym with state-of-the-art fitness equipment, jogging paths, and city and mountain bikes. For those who are looking to brush up on their tennis skills, enroll in Villa La Massa's Tennis Clinic and take lessons with a pro who will teach you the secrets to excel in the sport. Villa la Massa also organizes yoga classes by the pool or in the hotel's garden.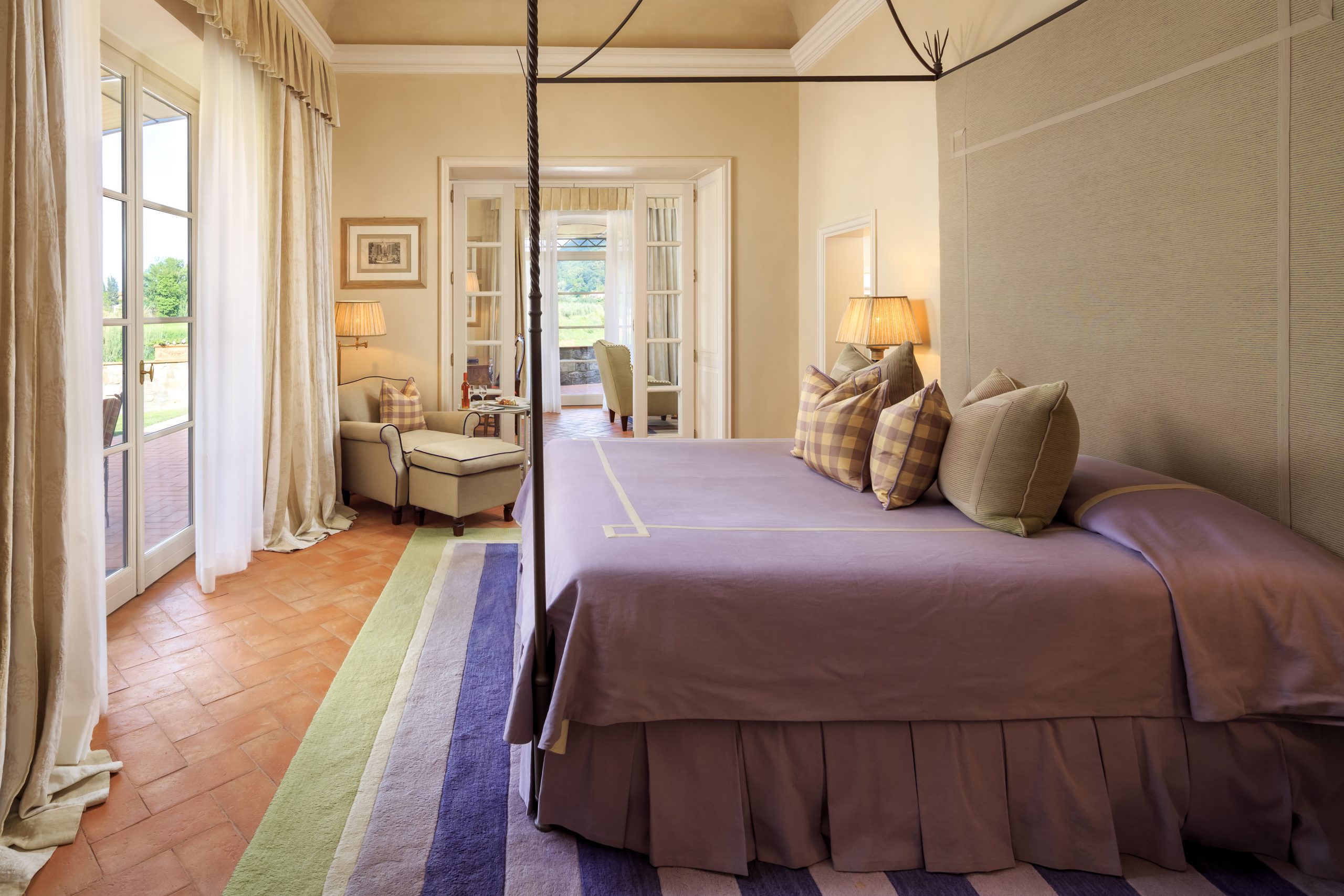 The Arno SPA offers informal and warm hospitality in an ambiance that combines authentic Tuscan elegance with the most modern comforts. The SPA comprises a wet area with a Turkish bath, sauna, Roman bath with hydromassage and sensory showers and a beauté area with two SPA suites — including one for couples — for massages and treatments wrapped in the scents of Tuscany.
Villa La Massa is the perfect destination to take part in unforgettable bespoke experiences such as cooking lessons with the Chef, cocktail making classes with the bartenders, and drawing and painting lessons in the hotel's gardens.
"We are really passionate about what we do and work closely as a team to exceed guests' expectations. We want to convey the true sense of place. By offering tailor-made service and special bespoke experiences guests really feel like locals and fall in love with us, Florence, our Italianità and authenticity," shares Tamara Trambusti, Front Office Manager Villa La Massa.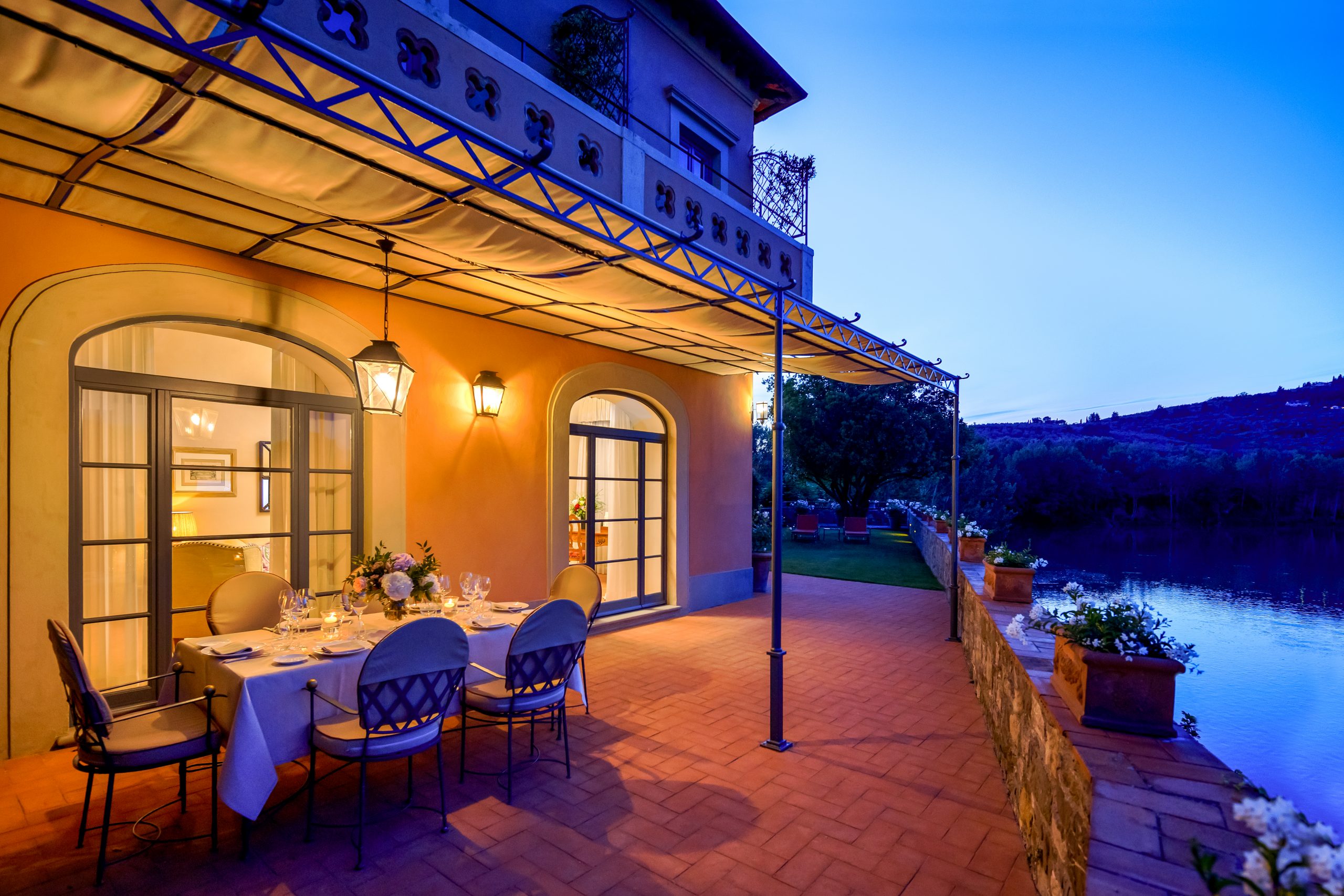 The Team at Villa La Massa can secure reservations and tickets for museums, shows, and restaurants or time spent at the Golf Club dell'Ugolino, the Match Ball Firenze Country Club, and the horseback riding school. Guests can admire the beauty of the Tuscan countryside with exclusive tours via car, Vespa, or hot air balloon to discover the Chianti wine region: vineyards, cellars, wine/olive oil/truffle tastings and visits to private villas and gardens throughout Tuscany.
Villa La Massa is the perfect destination to take part in unforgettable experiences and discover everything this beautiful historical destination has to offer