As we at Preferred Magazine get set to celebrate the latest instalment in the 007 repertoire with the fall release of SPECTRE, writing a Whisky editorial that fits the refined James Bond palate for bespoke suits, beautiful women, and a vodka martini – 'shaken not stirred' – was an interesting assignment. However, after a bit of digging, I discovered that in addition to the golden elixir's on screen appearances, that the Bond in the Fleming novels favoured a scotch and soda as his drink of choice. On occasion, he even opted for Canadian whiskey. In the 1958 novel Dr. No., Fleming makes reference to 007 pouring himself a tall, ice-filled glass of Canadian Club and Soda.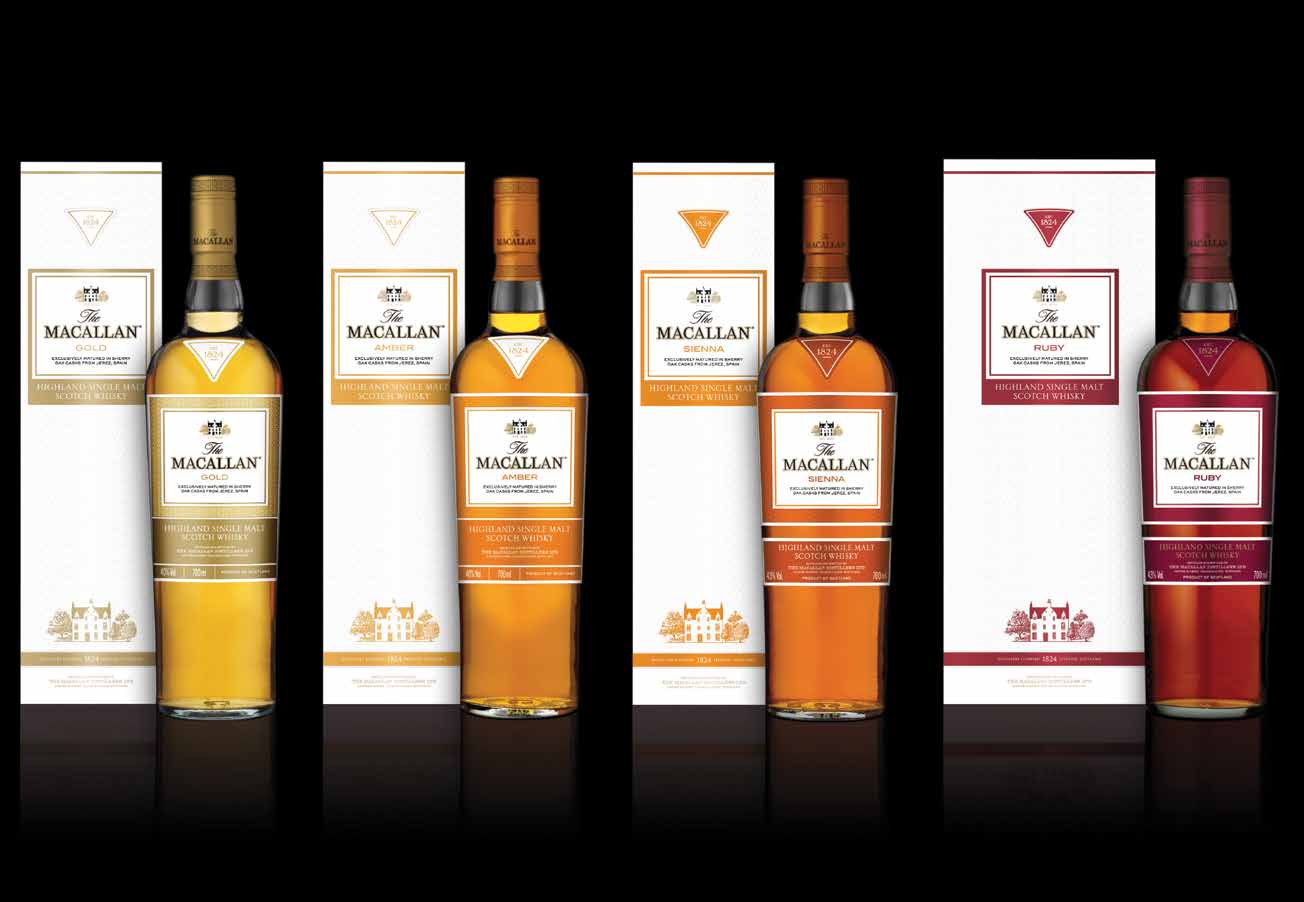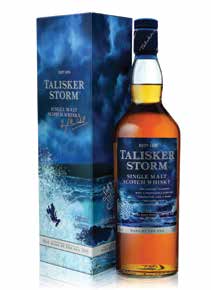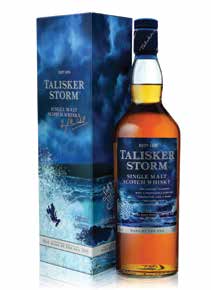 The Macallan 1824 Series replaced the Age Statement bottling's, up to and including the 18 year old. While four different bottlings are available (Gold, Amber, Sienna, Ruby), they are marketed as being 100% Natural Colour, 100% Sherry Oak and 100% Macallan. The fifth in the series, called M sits at the pinnacle of The Macallan's 1824 Series. M is born of collaboration between three masters of their crafts: Fabien Baron; Lalique; The Macallan. There is currently one bottle listed of this unique (or as I would classify as Preferred) whisky at the LCBO. Yes, I have been lucky enough to try it.
Gold: the Nose is lemon citrus, orange peel, and a quiet note of vanilla followed by dark chocolate with lingering floral and light oak notes; Taste is citrus and boiled sweets, along with hints of ginger and cinnamon, while soft oak tones reveal toasted apple; with a medium sweet, malty and slightly dry finish. Suggested Retail CAD $69.95
Amber: the Nose is described as polite, almost apologetic at first, with a floral, citrus sweet nose that gains presence, commanding a chorus of vanilla notes over freshly harvested grain. Raisin, sultana and cinnamon look on as toffee apples and candy-floss step into the limelight; Taste is fresh green apples and lemons mingled with cinnamon. Ginger notes hover as fruit takes over, with subtle oak lingering in the wings; with a light to medium with soft fruits and cereal, slightly dry finish. LCBO Retail CAD $99.95
Sienna: the Nose opens with a subtle vanilla nose, persistent yet not overpowering. Orange elbows its way in, turning zesty and sharp, though tempering green apples add freshness and balance. Next come white chocolate truffles, chewy, sumptuous, with elegant oak notes for a digestif; Taste starts with dates, figs and raisins lead, then defer to nutmeg and ginger with a hint of oranges and apples, before vanilla returns in majesty; with a gentle, smooth and warming finish. LCBO Retail CAD $174.95
Ruby: The Nose is described uniquely as disturbed from a long sleep in a dark and quiet warehouse. European oak piques the nose before reluctantly admitting rich, dried fruits and an edgy trickle of treacle. A hesitant sweetness enters, then oak reasserts itself, burnished and mature; Taste is a rush of ginger, nutmeg and resin herald orange, sultana and raisin with their restrained but pervasive sweetness. Clove is here and gone, leaving oak the undisputed maestro; with a long, lingering and reflective finish. LCBO Retail CAD $299.99
There is no-where to hide with natural wines so the category tends to be polarized more than any other segment by exceptional and down -right horrid examples – sadly not all-natural wines are of acceptable quality let alone pulling off the brilliance of Marcel Lapierre wines. Furthermore, infuriating and outraging critics, true believers of natural wines tend to accept a wine despite evident defects putting it down to the 'raw' character of natural wine joyously using descriptors such as "kombucha like", "wild", "alive" and "funky", when most would use terminology like "rotten", and "cider vinegar".
Today, wine enthusiasts demand 'clean', free of imperfections that express their unique terroir, vintage, grape variety and region – concepts that most of us refuse to dispel because the wine is a 'natural wine' thereby implying some sort of higher order.
M: The Nose is of dried fruits ripened, then softens showing off velvet sateen. Vanilla accompanies green apple hand in hand, neither taking the lead. Ginger, nutmeg and cinnamon create an ensemble in the background, with polished oak offering to overstate, yet never does, but plays with a depth of resinous, juicy oranges; The palate opens rich in wood spices, slowly showing all their viscosity. Wood smoke flits in and out – Finally, the heavier raisin and sultana flavours take over, meandering to a long full finish. LCBO Retail CAD $5000
No whisky reveals the character of its birthplace better than Talisker. The distillery is based in Carbost, Scotland, being the only distillery on the Isle of Skye. To know Talisker is to feel the power of the sea, and sense its rugged location on the banks of Loch Harport. The Talisker Storm is an exuberant new expression of Talisker. The Nose is Spicy, mellow smoke and a honeyed sweet maltiness with an explosion of pepper; Taste at first is sweetly mellow and rich quickly followed by a spicy heat. The flavour is elegantly drawn out with a balance of sweetness, smoke and salt; Clean and warming, with a lasting aftertaste to finish. LCBO Retail CAD $99.90