By Jay Wells
Skin Deep
Skin is your largest organ. A protective outer layer called dermis protects your other organs, fights off disease and when you think about it, takes quite a beating in general. Your skin is one of the first things that will "show your age" so it is an organ worth taking care of. Thankfully, there are three key things that can become part of your routine that will give you healthy, younger-looking skin.
Plan visits to spa environments. If you have never had a facial, it's a must. Your first visit for skin-care should leave you feeling refreshed with a home regimen will get you on your way to a renewed glow. An expert will tell you what type of skin you have and what your needs are. Your skin's three layers will be doing a little dance and it will take about five weeks for the cells to renew and fall away. If you can keep it simple you have it made.I have slightly oily skin from breaking a sweat all day creating new looks with the blow dryer. I have tried many types of skin care and I have no time for more than three steps, so I keep a facial cleanser in the shower to easily make it part of my routine.
Moisturize. Odd things at different times of the year call for a light moisturizer; like air conditioning, antihistamines at peak pollen times or the cozy heat of the wood stove. Twice a day is all you need and being consistent is the key.
The last and most important is sun protection. I once baked in sunbeams glistening in baby oil in the 80's. Fast forward 30 years and you'll only find mineral-based 60SPF with a hint of tint in my collection. I don't mess around. Day and night. Even the harsh UV rays of the disco ball can wreak havoc at this age.
The Coiffure
It's not very often I hear a man request hair colour these days. This could be because of the recent silver trends being considered new and edgy, but looking good isn't about trying to be trendy. My advice to nine out of 10 male guests is keep it natural. The confidence to sport it natural is sexy but if you decide to go with colour, one wrong turn and it can actually draw negative attention to the sorry state of your hair. Twice a year I may place a few staggered highlights on the ends of my natural colour to make it look sun-kissed as opposed to using classic to-the-scalp techniques. You do not want demarcation lines, but instead something that blends in and brings a natural richness to the look of your hair.
Never take matters into your own hands and use something from the pharmacy – the developer and the pigments involved in those kinds of products aren't doing you any favours. No need to "get rid of" grey. You simply want blend it back a bit. If you're wanting to completely cover grey, there are options today that are semi-permanent designed specifically to fade gracefully, unlike permanents, which tend to lift a little at first and then create unwanted red tones. This is definitely an area where you need to go to the salon to talk to a professional. Don't be intimidated. Somebody who has your best interest at heart will give you something that is simple and non-committal. Whether it's an upscale salon or a men's barbering boutique. I suggest making an appointment. Just go inside and be inspired.
Grooming & Presentation
The evolutionary purpose of hair is for protection, but we as humans have been using it as a medium for object and adornment for ages. Many of us have genetic hangovers blessing us with sprigs and fluffs in the most awkward places so taming the beast is big business these days.

I grew up mesmerized by the hirsute manliness of such chest-carpeted hunks as Burt Reynolds, Tom Selleck and David Hasselhoff. My onset of puberty came so fast I looked over my shoulder and was shocked to see my new butt…and that was just the beginning. Little blonde fluffs on, up and over my everything. By the time I was 17, Calvin Klein was stressing me out with all those hairless, perfect bodies in every magazine spread. Fortunately, lasers came along and changed the depilatory scene for my peachy brotherhood. But remember, before you pursue any laser approach, do your research and find qualified experts.
Style-wise, my opinion is never to go too far one way or another with any trends when it comes to body grooming. As far as chest and body hair, I choose to go all the way to dolphin-level smooth round the back and stop at otter in the front. It is important to make it look natural. I even got up the balls to have a few manzilians one Winter which meant clearing the sidewalk but leaving a little wreath on the doorknob to keep festive, if you know what I'm saying. In the Summer, I may get a maintenance wax here and there but personal parts can also be addressed in the shower with a razor and minty jam or jelly can add a little zip to your morning routine.
Current barber trends have boutiqued the beard-trim experience as much as the facial. I trim mine myself and have never been to a barber shop. I treat it as a time for relaxation and will share some video tips in the coming year. I'll be bringing you the skinny on neck, ears and nose. How to trim your own beard, oil it and release it superpowers!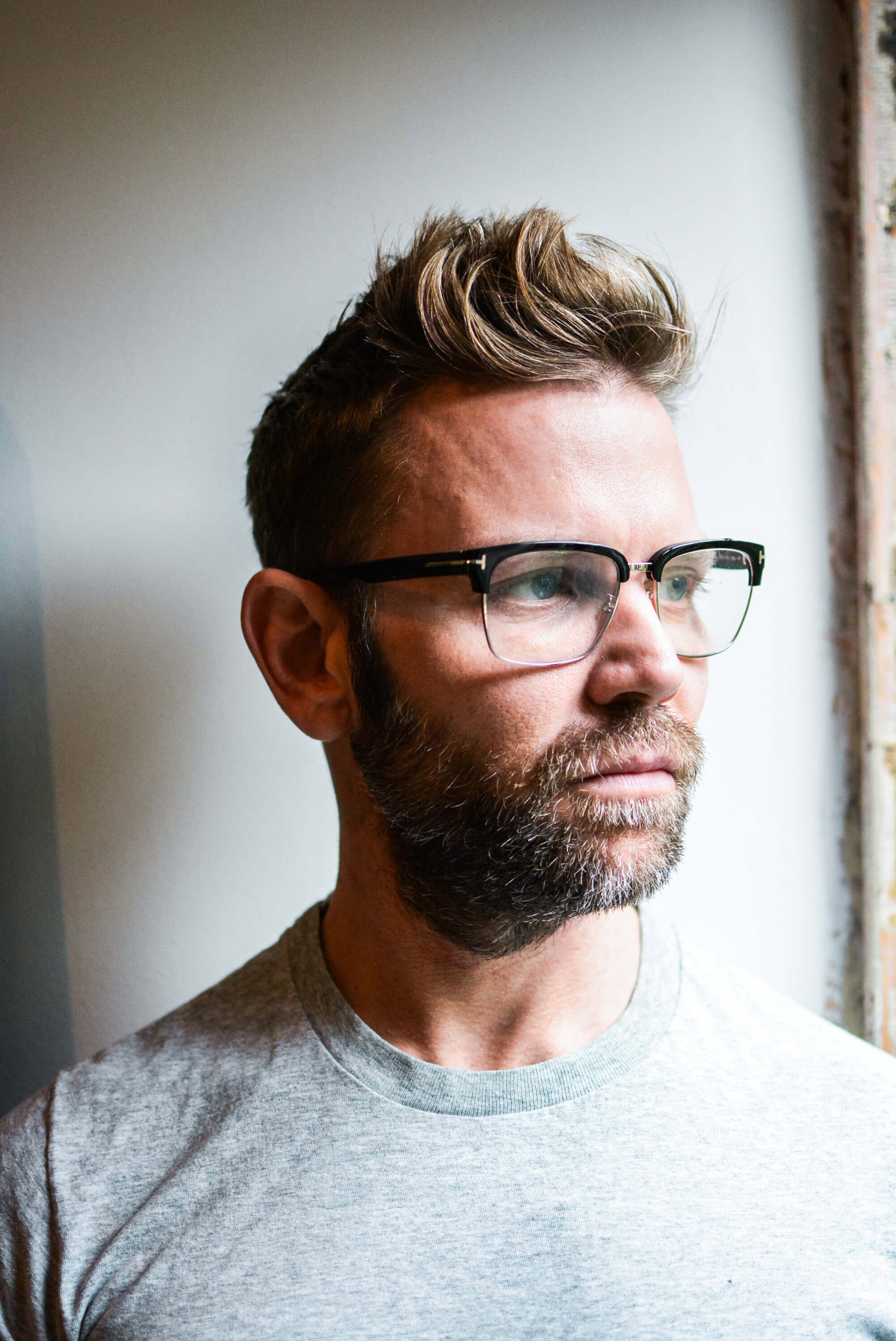 Eye to Eye
Some believe brows are the frame to the eye, the windows to the soul. Eyebrows can make you or break you. If you have ever seen anyone with shaved eyebrows you know how frightening and disconcerting can look.
Leave the Brows & Explore Frames
I often change my look with glasses on heavy rotation as well as contact lenses. I've standardized my work uniform to be Levi's jeans with a black Hanes T-shirt and work boots so I don't have to worry about the expensive hair colour ruining my clothes on the job. Consequently, my glasses have become a way to change my look. I have about 7 different frames that I alternate with contact lenses to change my visage. It is one of the only ways I can feel fancy and express myself during work hours and I am often shocked at the change when I switch from my larger heavy frames down to my finer wire frames.
Shape the Brows
About once a month I find a few rogue hairs as thick and dark as pencil leads. I have never been one to pluck my own eyebrows and got myself in hot water in my youth for giving people unwanted advice on how not to look like you're having a tadpole convention, a set of hockey sticks or like you're just about to pull out your Best Liza Minnelli impersonation. Instead of plucking and risking a humiliating result, I visit the spa monthly for upkeep and avoid exaggerated, feminine-looking arches.
My eyebrows are quite light. I have a vegetable-based tint, custom mixed in two shades to keep them from disappearing in summer months. I have a HomeKit with a miniature comb and brush a scissor and tweezers, specifically designed for things that may pop up between spa services.
Next year's videos will highlight options like threading which is popular for thick dark brows. I'll also share about micro-blading for longer lasting color results, tweezing, waxing and some general rules to keep yourself from looking just a little too freaky.
It's in the Details
It's surprising how many people notice hands and feet. From wedding rings to ingrown toenails, the good and the bad things can catch one's eye. I must admit I used to be painfully oblivious to the scrutiny of my digits. For years, my hands bore the stains of hair colour from the salon and sliced finger tips from ripping down plaster and lathe from renovations I'd been up to. My feet were ravaged from long-distance running and hours of digging in the garden in work boots. It wasn't until the grand opening of one of my salons that my aesthetician said, "You need to do something with those hands before you walk on the red carpet tonight."
I started off simple with my nails trimmed and cuticles pushed back. Then, I got carried away buffing. I could almost see my reflection in my in my shiny nails but needed a nail hardener. That's when I discovered matte clear polish created for men. My addiction became apparent sailing on the Mayan Riviera one beautiful, glistening sunny day when my French-tipped, glittery bridal toes were stealing the show. No one noticed the flying fish swimming mid-air over our heads, instead compliments flew as my deck mates remarked how they wished their partners would follow suit. I went on to explore paraffin wraps, reflexology pedicures and even more nail polish for men before finding a happy medium.
These days I keep it simple. I have a glamorous gold HomeKit I keep in my nightstand to match my decor. I find any grooming is a more pleasant experience when your accoutrements match your environment. In my creative life at work I have always kept my fingernails as short as possible and I've been wearing gloves at the cleansing bowl to keep from stains. The current running and yoga portions of my training program are not conducive to maintaining the same toes that once glowed in bridal glory. Keeping things short, simple and clean is all I need for my feet as well. However, I do treat myself to a pedicure or two with the change of seasons or after completing long distance training goals.
Fortunately in today's non-gender specific world, beauty is in the eye of the beholder. With these matters of affairs you don't have to be so black-and-white and it really doesn't matter if you're a boy or a girl to indulge in a manicure or pedicure and bring some colour to your nails.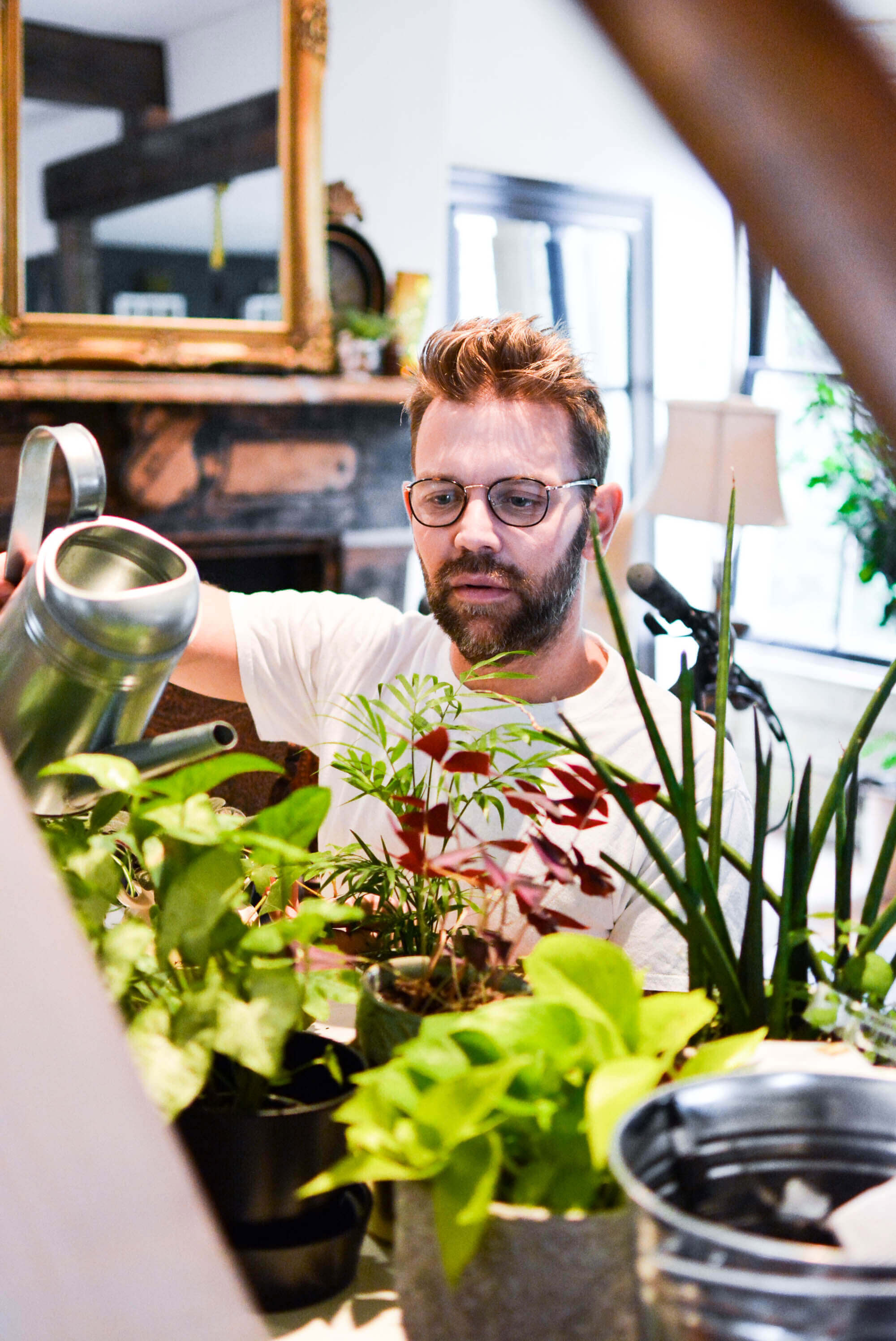 Mindset Matters
"Work life balance" is a popular term that we hear quite often these days. Most of us have a vast array of categories to balance and it's never as simple as it sounds in the fast-paced world we live in. However, I remind myself often the only thing constant is change, which is pretty good life advice.
Change is Good
If someone could've told me five years ago that this is where I would be now, I would've told them that they had the wrong crystal ball. Looking at the big picture, I actually like that I had no idea where things would end up. Imagine knowing everything that was going to happen before it happened? That would be so unbalanced. Life is something that we have no control over, but we can control how we react to and balance it. I believe what goes up must come down and you have to feel pain to understand pleasure. There have been times in my career, personal life and goals where I have been lost, or where one area has required more attention than the other. I quickly realized I had to get out of my own way and go with the flow if I wanted things to really feel balanced.
Ever notice how too much of one thing can starve another? I set goals with rewards for myself and realize some things may have to wait. In the face of potential financial crisis, I made a decision to put relationships on hold and really focus on moving my business to my own building to transform it into something new. Fear could have held me back but I had a long-term goal and got there by creating short-term goals with little rewards as I accomplished them.
I am fortunate that I have a job that I love. There were segments in my career where I put in twenty-four, 12-hour days with no day-off. However, if I got up every day after a good nights' sleep and did some exercise and ate healthy food I felt I could give my guests the best version of me. I told my closest friends there'd be no late night wine visits. Of course I missed them immensely but here it is a few years later and I finally have a work schedule that only takes up three days a week! That leaves me two days to be creative and the weekends are mine!
Balance came for me by accepting change, setting small goals that fit into the bigger picture, and enjoying every day as it comes. After all beauty is where you find it.
Exercise
This is one of the most important areas for keeping youthful. I first started exercising back in my club days. Of course then it was vanity-based more than health-oriented. I lifted weights heavily and was only happy if I could look over my shoulder and see that ass I saw from puberty 3 inches higher. I'd make sure that my chest was so built, my cleavage ensured that the top three buttons were never getting closed. I was out late three nights a week and I honestly don't know where I got the stamina to do that to myself. Certainly the popularity of energy drinks and incredulous amounts of money spent on supplements and protein drinks pumped up my jam.
As I grew older and gained more experience taking on more adult responsibilities, I realized that exercise was a great stress reliever and that keeping my strength, endurance and flexibility at a higher level than what my job required was a balanced approach.
Yoga and has been a constant in my life for 25 years and now I challenge myself just to do something for at least 15 minutes every morning. Sometimes I set a goal to increase my running. I am currently working myself up to a half-marathon distance to be completed in no particular time between now and when the leaves fall. I have a nerve injury which requires some yoga every day for relief and I sprinkle various body-weight-only exercises ranging from Iron yoga, TRX or sometimes just to walk to the coffee shop in the morning if that's all I feel like doing.
I have also designed my little salon based on the prairie lifestyle, with lots of gardening or wood piling. Some days that becomes all the exercise I need. I decided to incorporate exercise into my home as a way to have fun. I have hidden hooks in beams to hang my TRX. I just picked up a set of gymnastic rings to hang and work on my core strength as well. Hidden away in my staircase is the chin-up bar so that as I'm running up and down the stairs I can throw in a couple pull-ups. Now pushing 50, I've decided to forfeit my gym membership and turn fitness into fun around the house. It's a creative approach but if you can turn your home into one big set of monkey bars you won't even know that you're having a workout.
Good Eats
This is the fun one! It's all about letting loose and being bad-ass once in a while. The trick is keeping an important ratio that call the 20% Toxification Rate. Five days a week I eat clean, healthy, real food. On one of my days off, I end the day with a massage and then I have an ice cream and eat whatever the hell else I want that night. Then, I get right back on my clean lifestyle until Sunday. Horizontal Sunday. That's when I order three pizzas and only get out of bed to get delivery at the door.
The 20% indulgence makes it easy to stick to clean-eating the rest of the week. Indulging doesn't just relate to food either, it also means going and buying yourself something nice if you want. Maybe you'd like to go on a trip? Everybody needs a vacation. It's really easy to get sidetracked with the responsibilities of children, relationships and career. For me, all of those things are easily managed if I feel like I've gotten to cut loose once in a while. Also, treat holidays like a "get out of jail free" card. You have to live your life. There's no excuse to not have stuffing at Christmas dinner or not have peeps at Easter. Valentine's Day is a great day to give yourself chocolates, especially if you're single.
If you use this 20% indulgence method, your body will adjust to clean eating in a realistic way that doesn't leave you feeling like you have to deny yourself any of your favourite things. You may even notice your cravings for sugary, fatty foods naturally subsides. I've tried and tested this for years now and upping my retox rate to two months of the year in the summer and outside of that, two nights a week for the rest of the year, my health jumped from perfect to impeccable. Try it, that's why I feel so beautiful!
Style & Fashion
Studying men's tailoring early in my design career opened my eyes to the world of fit and ease.
Historical references trace the beginnings of tailoring as far back as the 1300s. London's Saville Row is today's bespoke epicentre with a rich and well-fitted history. Now I'm not going to suggest that you need a three-piece double-breasted suit with a waistcoat pocket watch and Winkle pickers. However, I will say that a well-fitting garment of style and comfort will make you feel like you can glide into any scene with confidence.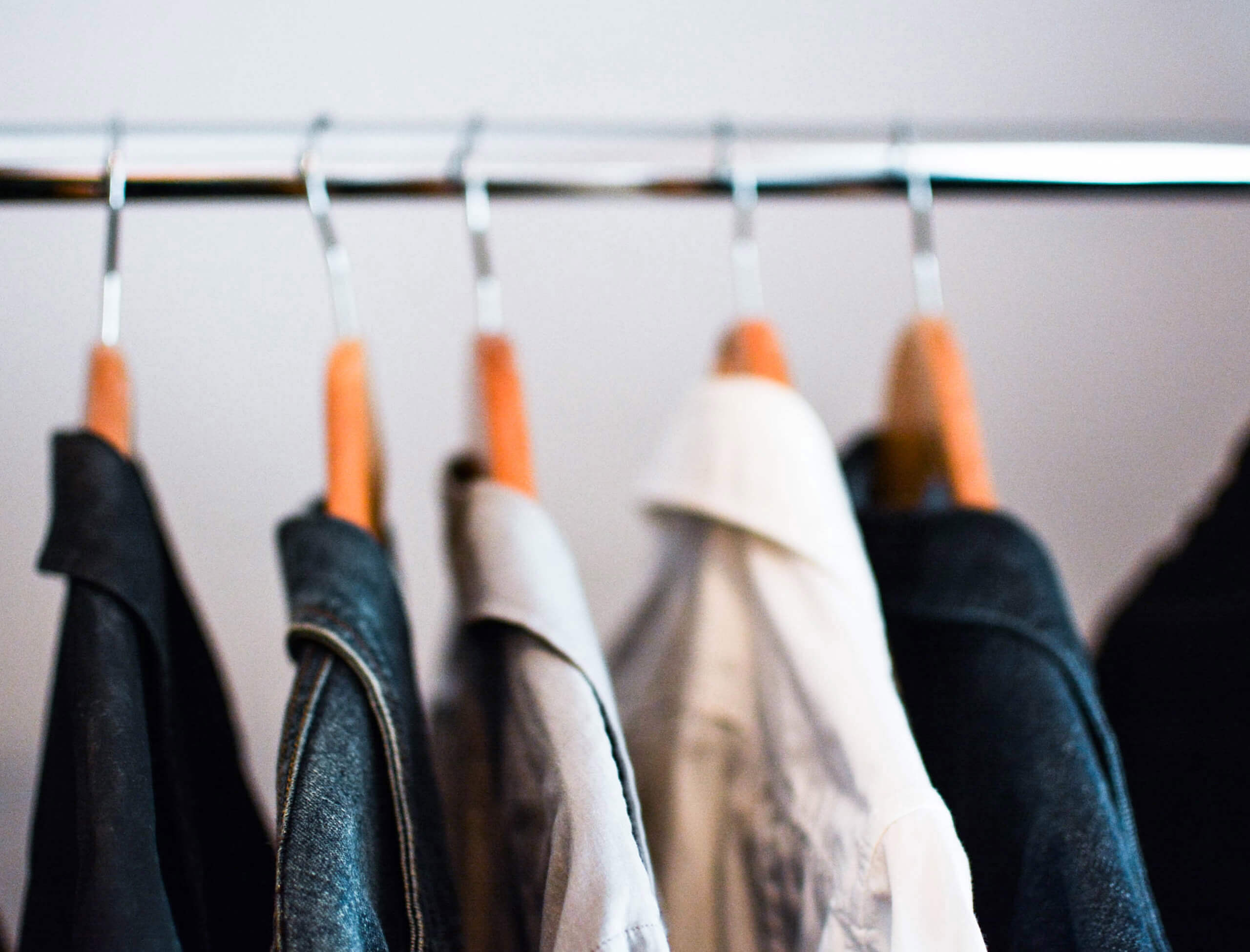 My body changes so much depending on what type of exercise I am doing that I often buy pants in two or three sizes so I can wear my slim Tailored lines no matter what fitness journey I am on. I usually have to buy a large shirt to accommodate my upper body but I always choose a slim fit. It's best to have no more than an inch of ease in your garments to provide a good fit but enough room to move around freely.
Many people mistakenly wear smaller clothes thinking it makes them look more muscular when it actually has the opposite effect. Some people wear larger clothes thinking it will make them look thinner but the reality is a look that is frumpy. This is why I always go to my neighbourhood vogue tailor and ask his opinion. His experience guides me to what looks best for my size and colouring. I am always pleasantly surprised as he knows the latest trends but never takes me across the line to where I'm trying too hard. 50 may be the new 30, but there's nothing worse than trying to dress like a 20-year-old since it can I actually make you look like you're 80. Instead, I choose pieces to add to my wardrobe that are classic and never go out of style because they have a timeless quality. It makes getting dressed very easy at all times because you'll only ever see shades of gray, black with a little brown in my closet.
Occasionally, I get really wild and crazy and try out purple or green shirts. One can always have a custom piece made as well but I'm still holding out for the special occasion to have that done. Perhaps for the opera? Soul? It's in the music.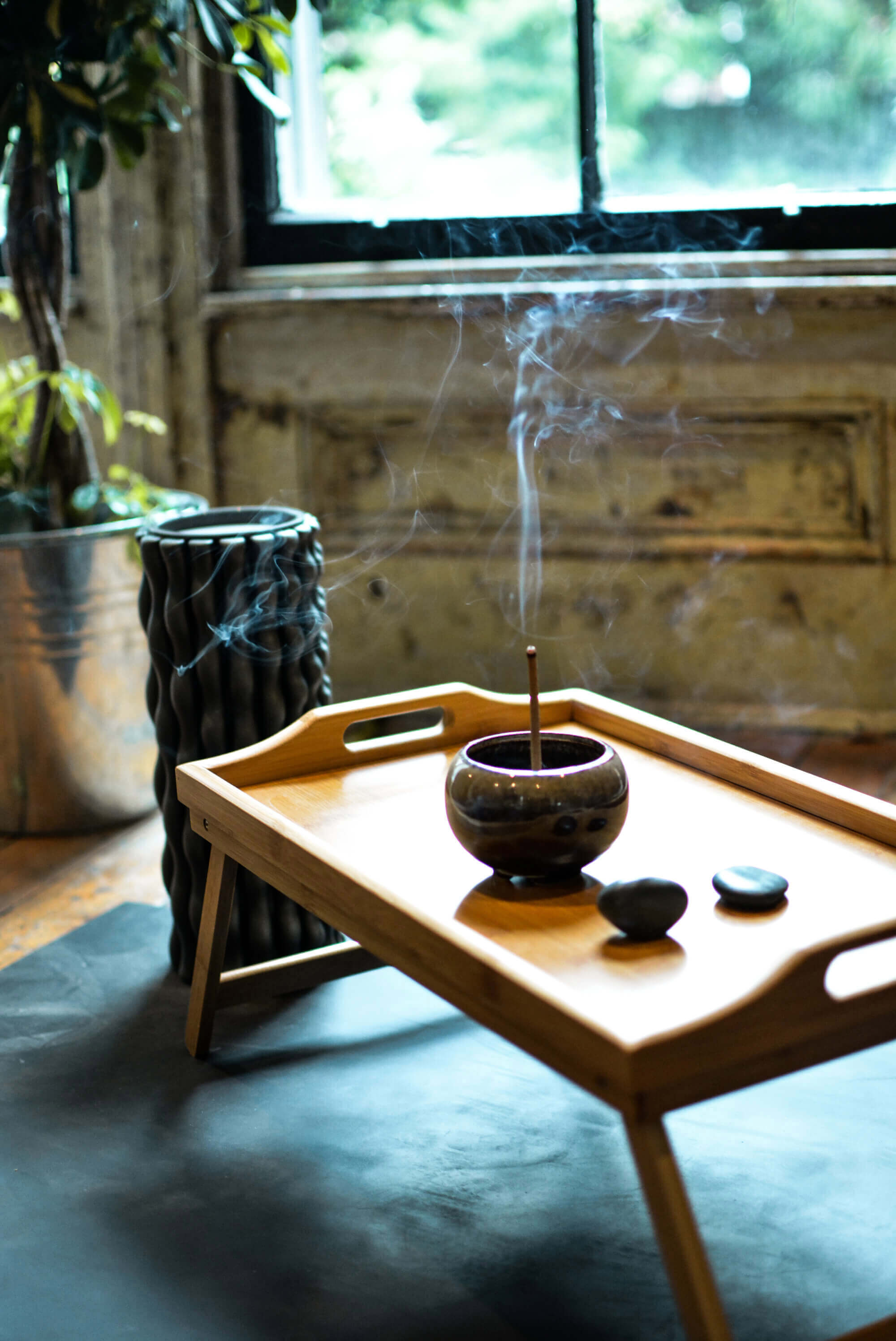 Calm and Cool
I remember growing up and watching the news at five, hearing one story at a time. These days we see 10-person panel discussions arguing over the state of current affairs while stocks and bonds are flashing to the left of the screen and weather in three different countries flashes in another. Of course, we may not notice all this because we're on our phone with Snapchat and Twitter accounts open, checking email and texts while filtering away any blemishes in our photos before they make it through to our Facebook and Instagram accounts. With all this activity, our brains never shut-off which can lead to stress and in turn contribute to making us look haggard. Regardless of how "busy" you are, build-in time to decompress every day, even if it's just for a few minutes. Sometimes the calm you need is as easy as breathing deeply three times. This can actually trick your brain into thinking it's in a state of relaxation if you need a quick release. Or, try waking up in the morning after a good night's sleep and doing a little dance to help you unwind.
I have had some of those same tough emotional, financial or personal struggles that we all have, where I've felt overwhelmed wishing I could have my mind, body and soul shut down even just for a minute – here and there to give me a break from it all. Well, there is a practical way to get to that kind of a place and I suggest it comes from finding your passion. A thing that you love so much, time passes without you even knowing. For me, gardening is one of my passions. I can step out when the sun comes up and suddenly the sun is going down it seems like only an hour had passed. Whatever the passion, making time for it will help you recharge, put a spring in your step and have you feeling years younger.