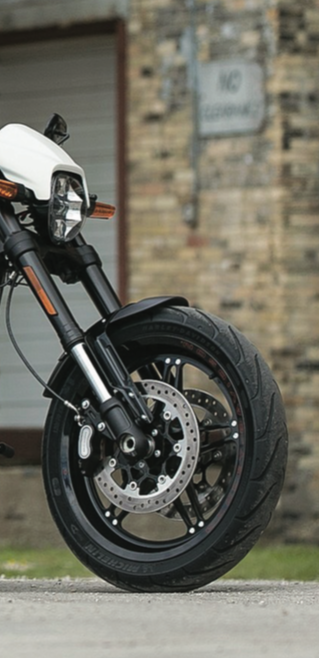 After Harley-Davidson announced its big news for the 2020 model year, the 2019 model that got every one talking was the FXDR. If you think you have the Harley Davidson market pegged its time to think again. This is the bike that will widen the bandwidth!
This is the 10th new bike in the Softail lineup, the FXDR has styling inspired by drag racing, is designed loosely around the Breakout chassis, offers the highest lean angle of any Softail, sports an inverted fork and an aluminum swingarm that trims a bit over 10 pounds, and is powered by the Milwaukee-Eight 114 engine. The bike sits curbside at 668 pounds.
"The main customer we focused the motorcycle on is the person who wants performance ahead of just about anything else,"
says Vice President of Styling and Design Brad Richards. Although this bike is stealth like while standing still its anything but when in motion.