The first snow has fallen in Jukkasjärvi and the planning and construction of this year's winter hotel are in full swing. Out of a total of 135 applicants from 23 different countries, 24 artists from 15 countries have now been selected to create Icehotel 33.
During the spring when Icehotel 32 melted and reunited with Torne River, the hotel with its Creative Director, Luca Roncoroni, selected the 24 artists who will create the art in this year´s winter hotel.
At the end of November, the artists will gather at Icehotel in Jukkasjärvi. Together with the production and construction crew, they will build a 2,890 m2 seasonal hotel consisting of 12 art suites, 24 ice rooms, and 1 ceremonial hall. 
Icehotel 33 will be amazing for many reasons! Not only because artists from all over the world will create unique experiences in ice and snow, but also because we were finally able to hold an open international competition again. It has been a challenge to pick only 12 concepts out of so many great ideas, and we want to give a big thank you to every single artist who sent a submission. We are eager to welcome the artists in Jukkasjärvi at the end of November. Icehotel 33 will truly be a unique experience, says Luca Roncoroni, Creative Director at Icehotel.
This year three of the artists originate from Canada, Sonia Chow, Chris Pancoe, and Peter Hargraves.
In 1954, the Swiss watch manufacturer launched the Navitimer with the AOPA logo at 12 o'clock on a black dial and was declared the official watch by the AOPA for its members. Solely tailored for the American aviation industry, it proved to be the ideal wrist companion for both military and civilian pilots in the 1950s and 1960s. To this day, the old Navitimer remains an iconic tool watch thanks to its Venus 178 movement, beaded bezel and Mark II white-painted.
Sonia Chow is an interdisciplinary designer and artist. She relished the challenge of transforming what has been overlooked, and coaxing meaning from the undervalued. Her work explores the cross-pollination of communication, craft, connection, and storytelling
Chris Pancoe and Peter Hargaves have collaborated on numerous projects involving creations of ice and snow. The duo has worked together all hours of the day, in all types of weather conditions doing everything from harvesting ice to constructing large sculptures of ice and snow.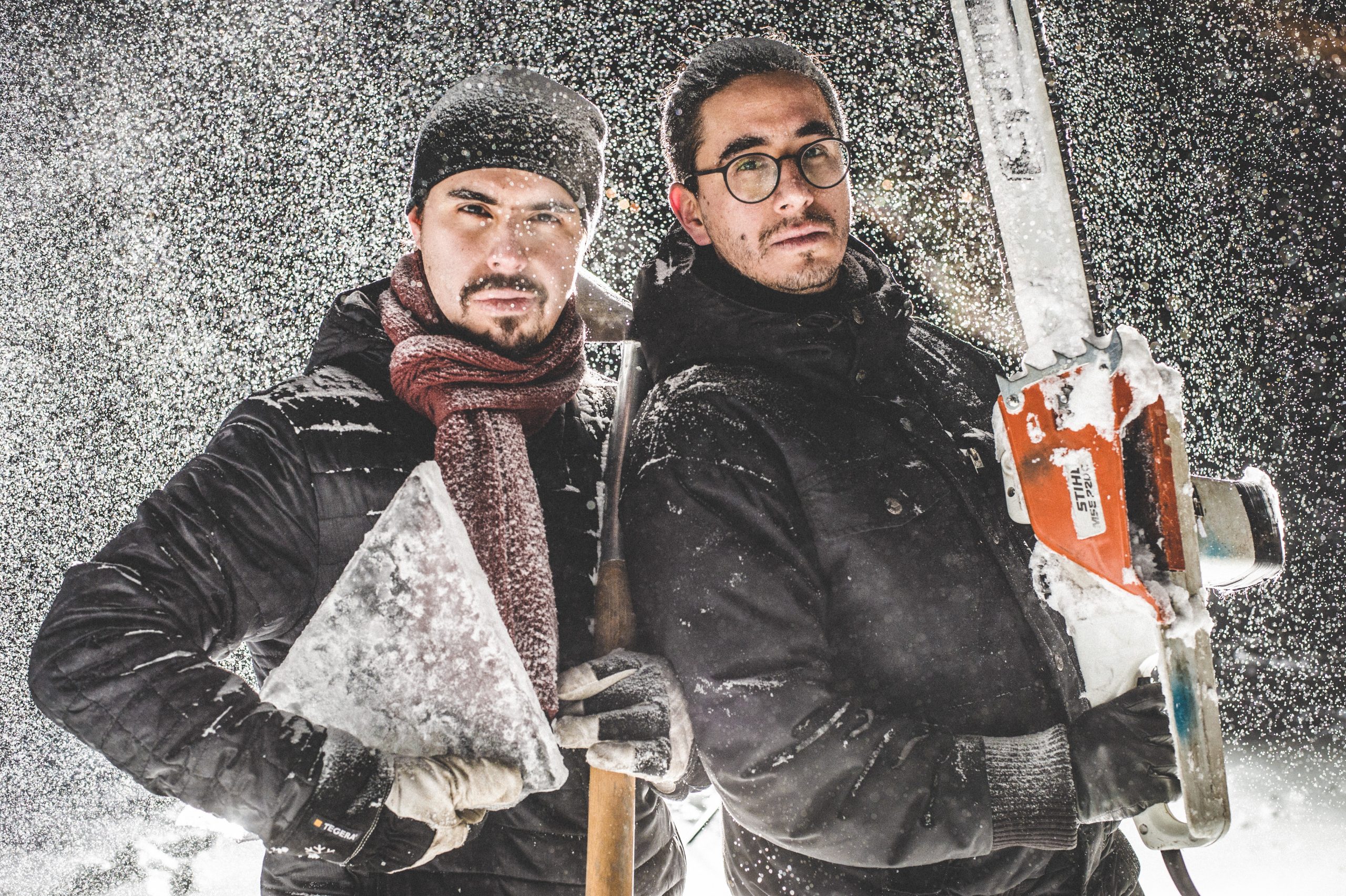 Recently Chris and Peter have teamed up on an exciting project called "Anvil Tree" where they will be combining their creative skills to establish a space to foster support, encourage and create creative projects in a variety of forms and mediums.
On the 16th of December Icehotel 33 will open its doors and the art will be displayed to the world for the very first time.
BRIEF FACTS ABOUT ICEHOTEL 33

• Total area of approx. 2,890 m2
• 12 Art Suites with unique art and design
• 24 Ice Rooms designed by Icehotel
• The Ceremony Hall is 100 m2 and has approx. 40 seating places
• The main hall has 40 ice columns
• The iconic ice chandelier is made of 200 handmade crystals