M
usic is ever-present. It shapes who we are. It inspires, changes, and moves us. Imagine listening to your favourite music at its very best – as the artist intended it to be heard, with nothing added or taken away. This is what Cambridge Audio believes the listener deserves, and they've been doing that successfully for more than five decades.
Founded in 1968 by a group of talented, young technology graduates who established a high technology R&D and prototyping business in Cambridge, England, it's the oldest British-owned hi-fi company. Now solely owned by James Johnson-Flint, an entrepreneur who worked his way up from a Saturday job to co-running Richer Sounds, a UK hi-fi retailer chain, before acquiring Cambridge Audio in 1994.
The company has remained true to its mission statement – to enrich life through exceptional sound while making world-class audio accessible to everyone. They offer everything from headphones to high-end systems at every entry point, from beginners on their hi-fi journey to experienced audiophiles and home audio enthusiasts. "The idea is to not add anything to the music in our design process when it comes to engineering, but to get out of the way of the music and to hear it as it was intended," shares Matt Reilly, Head of Business Development, North America for Cambridge Audio.
Kicking off decades of award-winning designs in audio technology was the P40, the world's first integrated amplifier with a toroidal transformer. Next, there was CD1, the first two-box CD player in 1985. Fast forward to 2019, when Cambridge launched the Alva TT, the world's first Bluetooth aptX HD-enabled turntable where you can spin records and listen through your traditional hi-fi system or connect it to your Bluetooth headphones. "In the last 20 years, the company has evolved dramatically. We are now based in London [instead of Cambridge), but our overseas markets account for over 75% of our global business," says Reilly.
With millions of ways to be heard and overnight success stories exploding from new social media platforms, music discovery is bigger and more accessible than ever. Cambridge products make it easy to discover and listen in the best possible quality, whether you have a physical record or streaming Hi-Res music files over a network player with a screen big enough to appreciate the artwork. When you find an artist you want to hear more of, their products allow you to get closer to every detail. Their newest addition is the Evo, a compact, convenient, good-looking all-in-one system with extraordinary sound quality. Its design looks to the future and, at the same time acknowledging its rich legacy with beautiful, tactile walnut side panels inspired by the iconic P40 amplifier. "The Evo is a digital hub where you can stream music via the Cambridge audio app StreamMagic or access it via Wi-Fi. It doesn't matter if you have an Apple or an Android. You can use AirPlay 2, Chromecast, or even Bluetooth to connect to it. It also has a phono stage built into it which means if you have a turntable, all you have to do is plug it in, and it will do that as well. It has a great big, bold visual display with a volume knob that is dual concentric, where the front part of the knob is for volume, and the back part of the knob is for the input selector. So you get this bridging of modern day technology but a nod to the past with the rotary dial and walnut or black wave side panels," describes Reilly.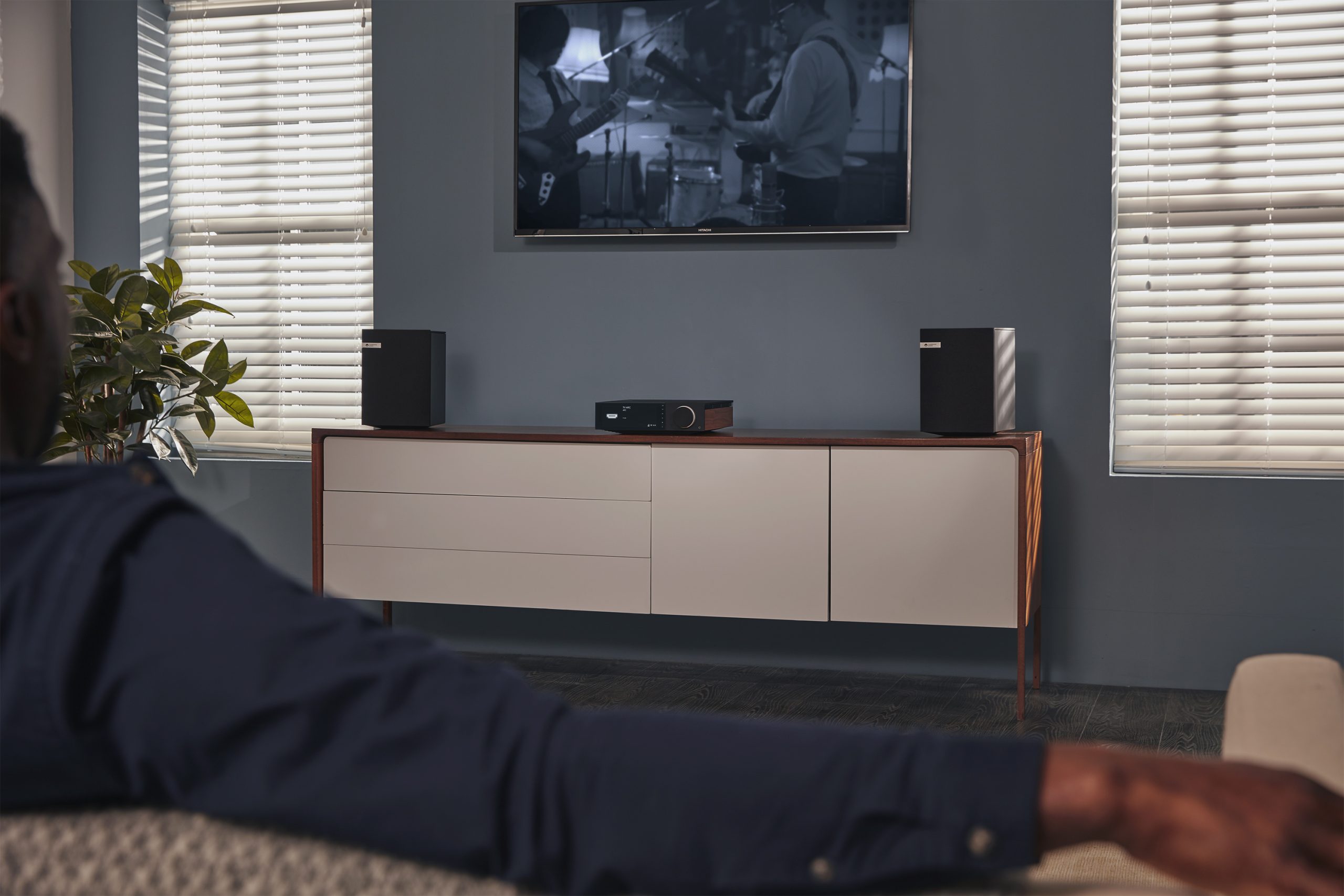 The demand for vinyl continues to grow, and Cambridge's new turntables – Alva TT V2 and the Alva ST – are meeting this resurgence. From the more traditional customers looking for a convenient way to listen, through to new listeners enjoying the ease of set up with Alva and aptX HD, and to younger listeners ransacking their parent's vinyl collection and starting on their own journey of discovery. 
The new Cambridge Audio Alva TT V2 is a direct drive turntable with a built-in switchable phono stage, a moving coil cartridge, and aptX HD Bluetooth streaming. A high-end option for serious audiophiles who also want the convenience of hi-res wireless streaming, the premium Alva TT V2 is the perfect combination of stunning sound, cutting-edge technology and great design. Reilly reveals, "There's a subtle visual cue on the cartridge that if you're looking at it at a specific angle, where the needle touches the record, it's at 68 degrees, which is reminiscent of the year we started the company." 
At a more affordable price point is the Alva ST, a new belt-driven Bluetooth turntable, which comes with all the essential components pre-fitted: a built-in phono stage, a new tonearm with detachable headshell that tracks your records flawlessly, and a high-mass, low-resonance design that helps keep resonance to a minimum. Stuart George, Managing Director of Cambridge Audio, says: "The original Alva TT was the world's first aptX HD Bluetooth turntable, and the reaction to it was beyond all our expectations.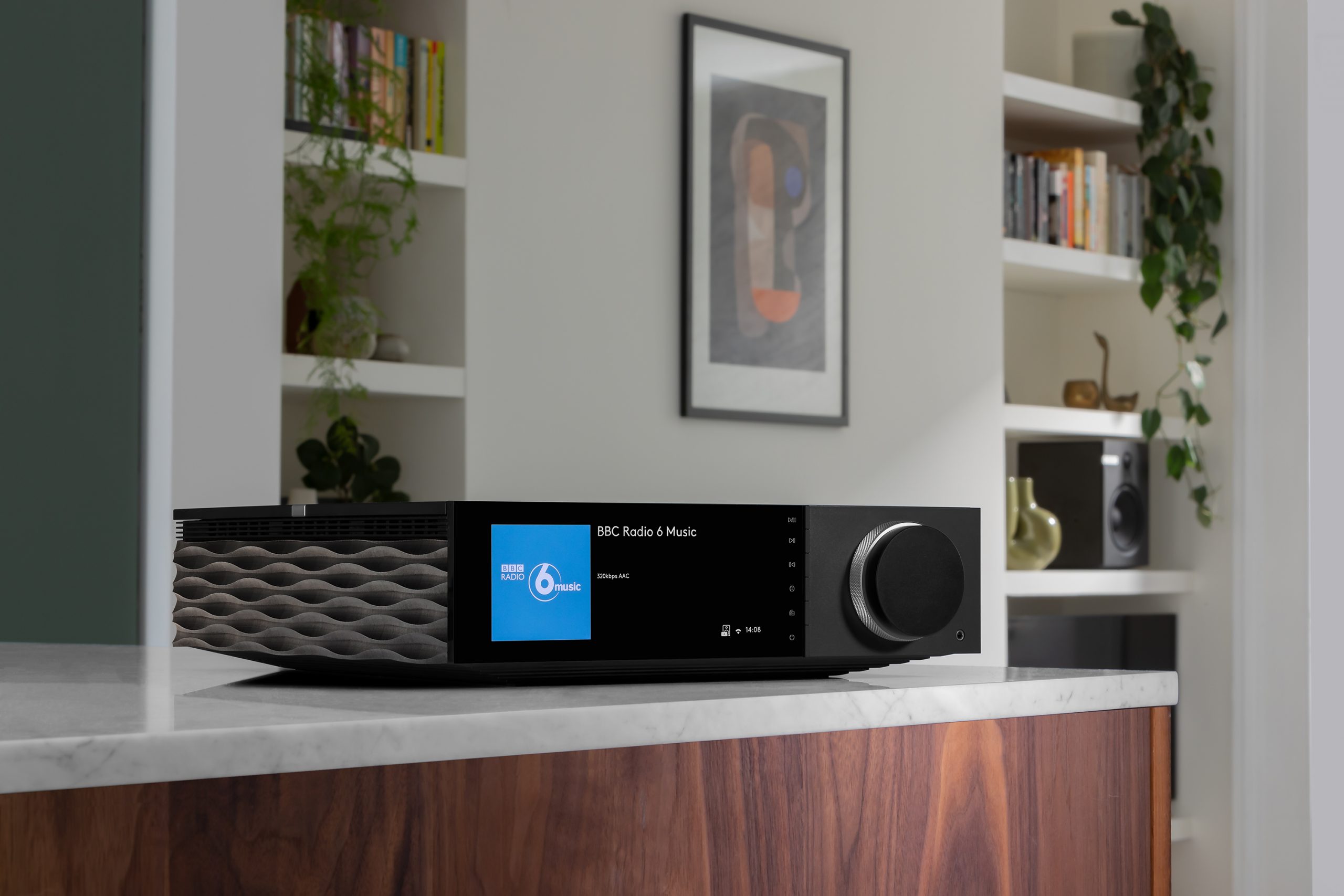 In response to customer feedback, we are pleased to offer more choice and flexibility by introducing the Alva ST alongside TT V2. Whether you're just getting started with the vinyl revival or looking to upgrade your first record player for a step up in performance, the Cambridge Audio Alva ST is there for you to enjoy your growing vinyl collection.
Cambridge has been a part of the enthusiasm for British brands in the US for many years, and North America is their number one growth market,  doubling their sales in the last five years. In Canada, there are over 100 retailers that sell Cambridge audio products. "Canada has a great appreciation for the arts and music. There are more hi-fi shops in Canada than in the US, and we are very intentional with which shops and the number of shops we work with. It's important that they understand our brand, who our ideal customer is, and value good music and design. As we build the team and deepen key relationships with hi-fi retailers, we will see more North American influence in product development as well – all a part of how we listen to our customers," explains Reilly.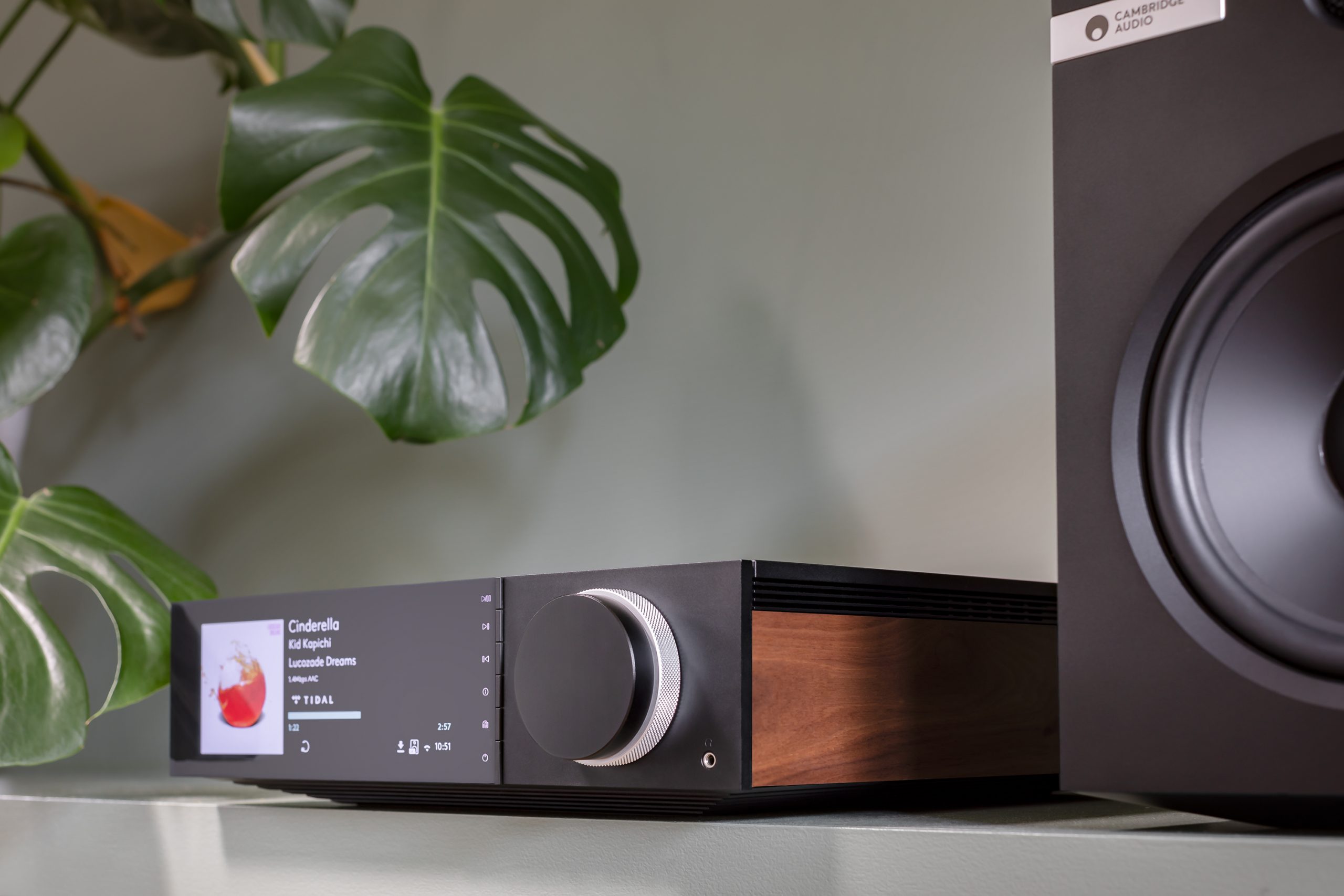 Not only do the Cambridge Audio products sound premium, but they also look premium and are built to last, which ties into their sustainability focus. Cambridge has become a Founding Donor of EarthPercent; the environmental charity co-founded by Brian Eno to fund meaningful climate action. They are the first brand to join the music industry initiative – alongside luminaries including Coldplay, Billie Eilish, Merck Mercuriadis, Fraser T Smith, and Eno himself. Stuart George says: "We're doing this because there's no music on a dead planet. There are many things currently taking the climate topic off the agenda, and that's unbelievably dangerous for all of us. So, it's crucial we all try and do what we can to make things better. We're committed to change at Cambridge Audio, to finding solutions and living and working in more environmentally friendly and sustainable ways. I urge every one of us to do the right thing for the only planet we have." 
Cambridge is also excited about collaborating with like-minded North American companies and has recently partnered with DeLorean – the iconic US automotive brand – as their audio partner for a new generation of electric vehicles commencing with the DeLorean Alpha5 EV.
Music has always been one of those things that take you back to a time and place when memories were created. During the pandemic, people came back to listening to music as an escape and a chance to relive memories. "Music is a time machine of sorts. It takes you back to the past, and with vinyl spinning, it connects you to history. But then you have access to modern music streaming services like TIDAL, Qobuz, Spotify, and we just added Deezer. With the StreamMagic app, people also have access to internet radio and music from over 20,000  stations across the globe. So you have world music at your fingertips all through your phone. You get to experience everything that music offers in any way you want. It's about connection. Reconnecting to family, friends, the past, and then looking forward to the future," expresses Reilly. 
Cambridge believes its premium audio products should be easy to use and grow with, which is why they offer first-class customer service to support the needs of its buyers, including phone calls to help with troubleshooting. Reilly asserts, "Music is crucial to what we do as humans and what we do at Cambridge Audio as a company. It's communal and emotive. It's all about the experience. We're a very experiential company with how we listen and how we want people to use our products. We want it to be a premium experience for all music listeners. We are 'For People Who Listen,' and we listen too." 
Music is at the heart of everything Cambridge does. It is their passion, perhaps even an obsession. Across their business, they have people who live and breathe music, not just the products, but playing in bands, going to live gigs, producing music, etc. They see their job as creating audio products that allow them to share this with their listeners – their love of music.