Liquid Gold
Written By Gerald Glavota
With both the festive season and Rabbie Burns around the corner, there is no better way to celebrate than to gather with friends and enjoy a few drams of whisky responsibly. Deemed "liquid sunshine" by author George Bernard Shaw, whisky is made of fermented grain (barley, malted barley, rye, malted rye, wheat, and corn) and then aged in oak barrels, similar to wine. Whiskies come from all over the world and vary by region, distillation, aging and grain mash recipe.
A great kick-start to the holidays is a selection of Canadian whiskies. Up first, Canadian Club: the "100% Rye Whisky that is the toast of trade media and consumers alike. This whisky is very rye forward and is taste rich in character and robust in flavor. Made by only using small pot stills and aged in brand-new white American oak barrels which attributes to its unique rye forward quality, "the Nose is Balanced with toasted grains, gentle wood notes, and a tantalizing hint of sweet vanilla."
Canadian Club is a complex balance of rye spiciness, and caramel and oak notes that are complimented by a long clean finish with hints of clove, oak and vanilla. Suggested Retail CAD $27.45.
On the Right
The Johnnie Walker Blue
Blended Scotch Whiskey
Retails at $299.95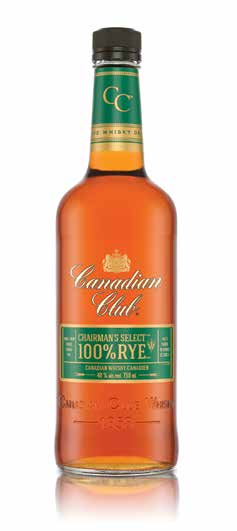 On the left
Canadian Club
100% Rye Whisky
Retails at $27.45
The Crown Royal 75th Anniversary blend is a new limited edition, created to celebrate the brand's original blend and the noble beginnings of Crown Royal. It features a special rye from the historic Coffey Still. The Master Blender carefully blends this exquisite Coffey rye alongside handpicked whiskies from their extensive stocks to create an exceptionally rich and smooth spirit. The Nose is of caramel and fruit; Taste is a smooth whisky balanced with vanilla, caramel, dried fruits, and deep rich toffee with soft spice and a long warm spice finish. Suggested Retail CAD $75
"WHISKY, LIKE A BEAUTIFUL WOMAN, DEMANDS APPRECIATION.
YOU GAZE FIRST, THEN IT'S TIME TO DRINK."
     -HARUKI MURAKAMI, Best Selling Japanese Author
On the Right
The Glenlivet Tomnabat Hill
Single Cask14 year old
Scotch Whiskey
Retails at $324.05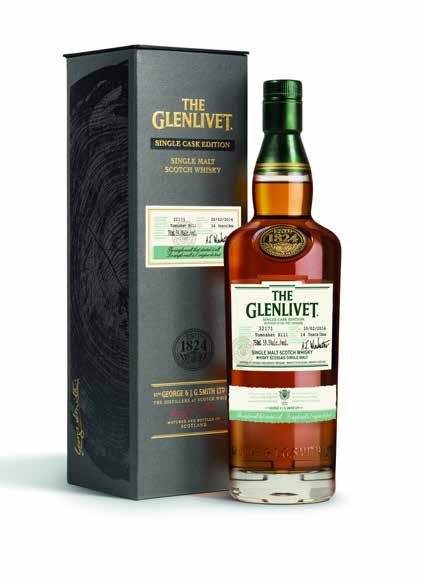 The Glenlivet Tomnabat Hill Single Cask (14 Year Old) is a limited offering aged in a single ex-Sherry butt for 16 years. Described as "a commitment to craft production," the Nose is deliciously sweet red apples and soft toffee aromas with a delicate heather-like scent in the background; Taste is soft, smooth and creamy, with sweet orange marmalade and hints of milk chocolate. With a warm hint of ginger and spicy liquorice, this whiskey is long and sweet with a velvety smooth finish. Suggested Retail CAD $324.05 (limited quantity)
Johnnie Walker Black (12 Year Old), a.k.a. the Iconic Blend, is best described as a world-class blend of powerful west coast and subtle east cast whiskies. The Nose is a dry smokiness combined with raison sweetness, freshened by orange zest and citrus oils; Taste is smooth with a deep complete flavour. Johnnie Walker Black is packed with rich smoky malt, peat and sherry fruitiness with a gentle smoky finish. Suggested Retail CAD $54.95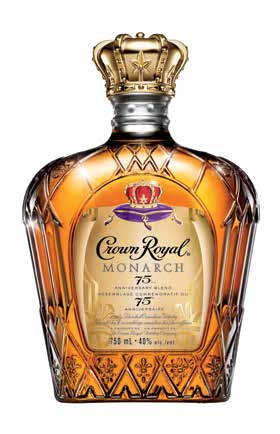 On the Left
Crown Royal
Monarch 75 Rye Whisky
Retails at $75.00
The Johnnie Walker Blue or "The Rare Blend," is a handpicked spirit from the rarest casks from the Johnnie Walker stocks. A name that is recognized around the world, the Nose has aromatic smoke, floral with hints of toffee; Taste is smooth, mellow with notes of rose petals, aged sherry, heather honey and chocolate ending with deep traces of dark toffee and smoke enhanced by a long and warm finish. Suggested Retail CAD $299.95
Last but certainly not least, the Ardbeg Ten Year Old claims to be the peatiest, smokiest, most complex single malt of them all. The Nose: a burst of intense smoky fruit that escapes into the atmosphere; bold menthol and black pepper, sweet smoke, followed by the aroma of smoked fish and crispy bacon. The Taste is complex: with an explosion of crackling which releases a plethora of flavour on the tongue followed by a wave of brine infused with smooth buttermilk, ripe bananas and currants. The finish goes on and on – long and smoky with tarry espresso, aniseed toasted almonds and traces of soft barely and fresh pear. Suggested Retail CAD $99.95