BY: J A Y W E L L S
The magic and the challenge of any fragrance is the fact that the product from the bottle will combine with your own body chemistry and give a unique result personalized to you. Factors like your nutrition and level of hydration will also have an impact on the fragrance result. Despite this challenge, the key is to use a quality fragrance with natural ingredients – none fits the bill better than Clive Christian, a prestigious perfumer in London that still bears the approval of Queen Victoria and is renowned for expertly blended fragrances that capture rich florals, spicy and complex notes and unforgettable scents. Their history of crafting fragrances goes back over a century and they continue to use natural ingredients, grown on their own acreage, which ensures quality and potency in each of their products.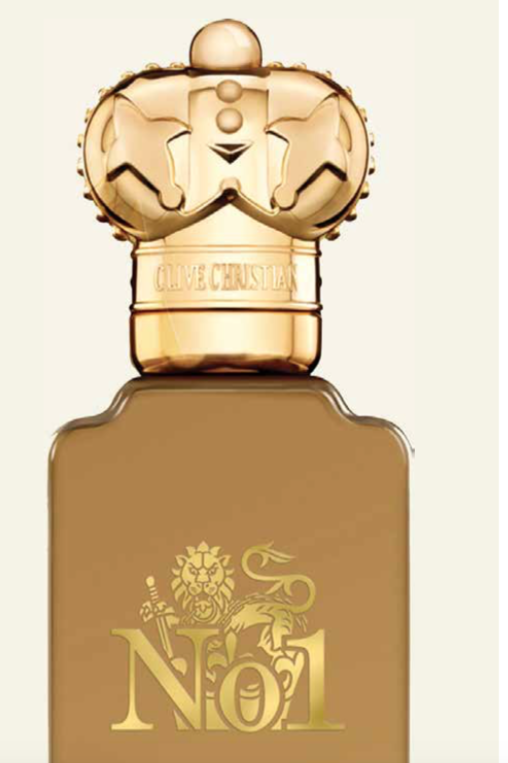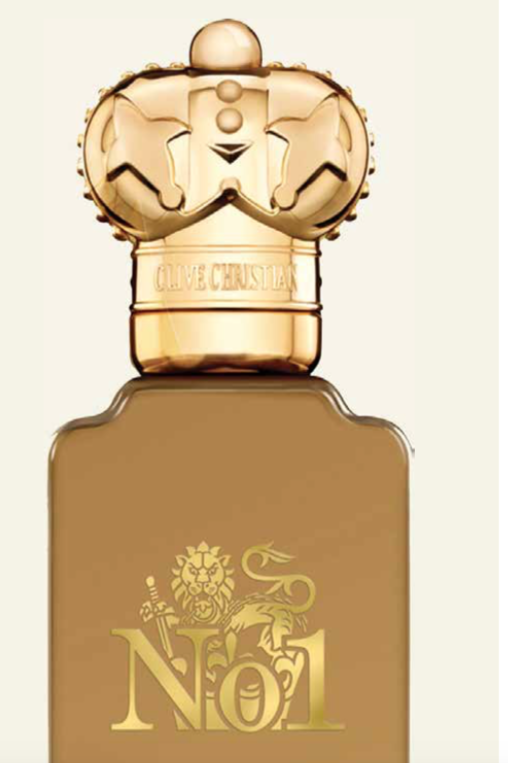 The Clive Christian Original Collection
is an exquisite place to start as it offers an aroma palette that features something for everyone. The Masculine Edition is one of my faves and it blends perfectly with my chemistry for a rich and clean result. Much like my salon space which is a study in warmth, natural materials, the opulence of crystal and leather with oral touches, the result is a welcoming atmosphere that perfectly blends masculine and feminine.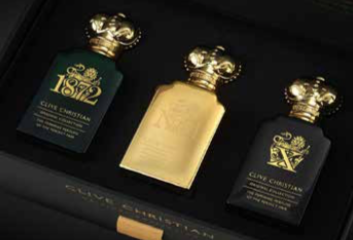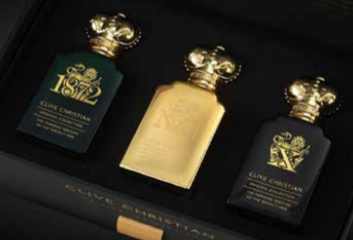 I think Clive Christian and I are kindred spirits in this regard, which also highlights the importance of knowing the story you want to tell and the mood you want to set with your fragrance. What smells have potent memories for you? What feelings do you want your smell to bring out?
For the occasions when I want a more dramatic, bold fragrance for an evening out, the Noble Collection features a Spicy blend with classic, evocative scents from a romantic bygone era. Applying scent to pulse points is the best way to allow the fragrance to perform in a subtle and natural way. Inside the elbow crease or the back of the neck work well, especially when wearing a dress shirt or a suit for when the jacket comes off and the shirtsleeves are rolled-up. The goal isn't to overpower, it's to allow your natural body heat to activate a fragrance.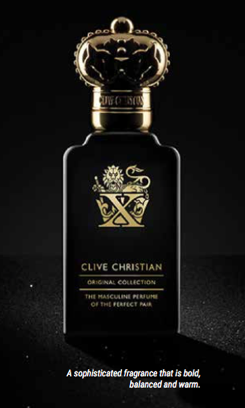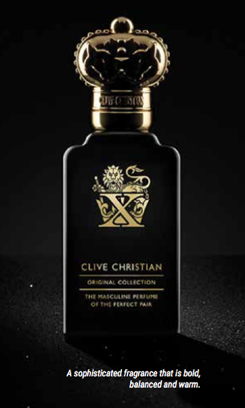 The Clive Christian Private Collection
has a new set available featuring scents with a contemporary spin on the classic blends. Overwhelmed with the array of choices, I started with the Feminine and Masculine gift sets and have been experimenting with them over the past few months. It has allowed me to mix and match and play with results, for the winter I was deep into the rich and earthly masculine scents, but have been bringing in more of the lighter feminine blends as we transition into Spring.
This brings up another important consideration when choosing a scent, give yourself time to explore how different ones react to your body and remember to change them up with the seasons. Don't be afraid of the oral and softer notes in fragrances, you may be pleasantly surprised at the way they react with your chemistry and they can create a unique seasonal fragrance that balances beautifully.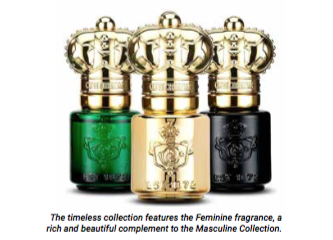 For those of you looking for the epitome of luxury and indulgence, you may be interested in the Absolute Collection which includes 100% concentration perfume oils, or take things a step further and commission a Custom Blend. The final product is poured into a cut crystal bottle and delivered in a wooden walnut burl case, true to the Clive Christian commitment to quality and luxury.
For myself, I can't wait to be in London to visit in person and take in the gardens and the architecture that inspires their fragrances, but until then, their online store takes care of everything.
So enjoy the process and think of the story you want to tell with your fragrance. With Spring around the corner, will you be light and fresh? Rich and subtle? Dark and complex? Or some of everything! Subtlety is key and with the proper quality of fragrance you'll always end up smelling like royalty.