She's been compelling audiences with her creativity as an actress for over ten years. Appearing in several Indie films, feature films, short films, television/documentaries and commercials, Joanna Andr brings her passion for acting by bringing a character to life on the silver screen. You may have seen her in The Seven, The Code, Positive Result, The Hatton Garden Job, Clued Up, Fyre Rises, Red Sky, and Pie n Mash. She has also written a couple of short films herself, including Double Trouble, The Chase, and The Virus, which are in preproduction. Joanna's ability to act has been recognized with many awards and articles in the UK, where she now lives. Born in Britain but raised in Greece during her teenage years, she speaks both languages fluently.
Andr has also taken part in London and Ireland Fashion Week shows as a curvy model and occasionally photographs for new upcoming designers. Joanna is a self-esteem advocate who aims to inspire people to be themselves and not be ashamed of who they are.
I had the pleasure of interviewing Joanna Andr about her acting career, and her responses reveal the kind, passionate, and supportive woman within every on-screen character she plays.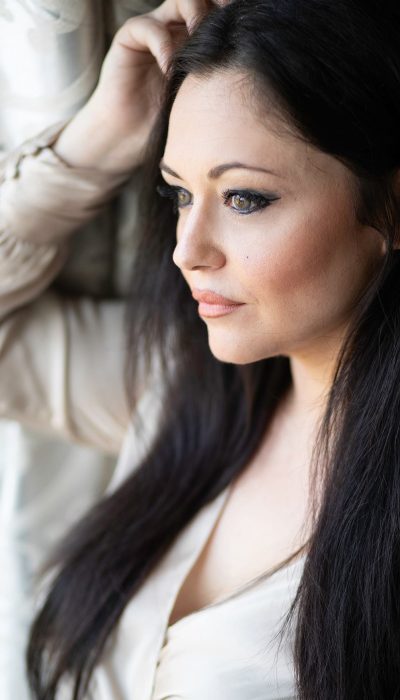 What made you decide to get into acting?
It has been a constant dream of mine to portray a character to the world. I believed acting had this power to mesmerize the world with creativity. However, I think it was mostly a curiosity from my side that acting could allow me to experience many lifetimes by taking on different roles.
I also loved watching black and white movies from a young age, and I was specifically a fan of this great Greek actress, Aliki Vougiouklaki. I found it amazing and intriguing to be someone else, express myself within deeper forces, and compel others with creativity.
What were the early years like in your acting career?
Difficult and exciting. This industry is a niche market, and some actors can get work from who they know rather than what they know. I started doing a lot of networking and attending many red-carpet premieres, which was so much fun–especially the glamourous preparation for it. Everyone loves a bit of 'glam.' Supporting Indie films and fellow actors is something that definitely helps your first steps in the industry.
What are some of the most interesting or exciting projects you are working on now?
My latest project recently was working with Jake Canuso from Benidorm Netflix. We had a good laugh on set, and it was amazing to work with him as I found him very talented and learnt a lot from him on that day. I can't wait to see it! That will be coming out soon and can't wait for the premiere after two years of lockdown. The film is called Fyre Rises by Paul Knight.
I am also auditioning this summer for panto/theatre to work on stage in December. This is something out of my comfort zone as I usually go for films, but I always love a good challenge to expand my career and experience.
Something else I have in discussion and have not yet shared elsewhere is a song being written for me. Hopefully, they'll be at the studio recording soon for a summer tune I will take with me to Greece. I also love promoting new clothing designers as you can see on my Instagram page @joannaandrofficial. I have a catwalk coming up for London Fashion Week in September too.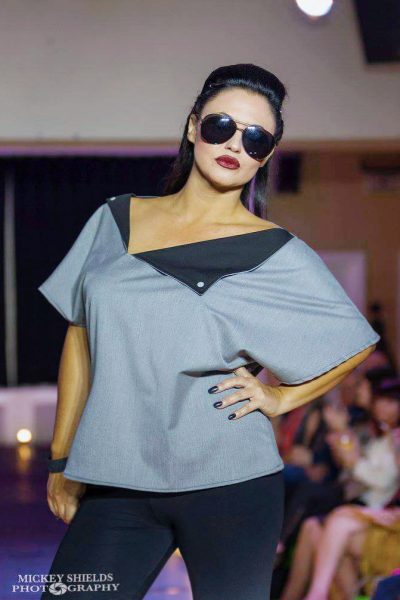 Are there any role models that you've looked up to in your industry who have inspired you along the way?  If so, who and why?
This is a hard question as there are so many role models in this industry that have great things to share and inspire people with different life experiences.
If I were to choose one of them, it would be Angelina Jolie. I find her inspiring, admirable, obviously stunning, and a very talented actress. Love watching her emotional expressions and fight/actions in her films. Two of my favourites are Salt and Wanted. She is not only an amazing actor but also a humanitarian, a kind and caring human being who helps many countries. She is a champion of women's health issues. She has helped many ladies to gain awareness and take actions that could save lives. I love her dynamic presence. I would love to do at least half the things she has done and helped with. I already support many and help as much as I can and wherever possible.
YOUR PASSION IS NOT ONLY A CTING BUT SUPPORTING YOUR FELLOW ACTORS AND ACTING INDUSTRY CIRCLES. WHAT ADVICE WOULD YOU GIVE TO YOUR COLLEAGUES IN YOUR INDUSTRY TO HELP THEM TO THRIVE AND NOT 'BURN OUT'?
Keep following your dreams! Don't let anyone tell you what you can or cannot do, as long as you believe in yourself! No one knows what you are capable of, only YOU! Stay confident!  Also, never feel disappointed, upset or a failure every time you get rejected by a casting director regarding a role. Remember, it is not because of you or your acting skills; it is because they see that role and actor how 'they' have imagined it. Keep pushing, keep trying, as one day you will have your breakthrough. Take in your life experiences and embrace every emotion to help you in every role you may take on. Keep learning who you are on a deeper level.
There will also be times when you'll just want to pause because you feel exhausted or drained. Know that it is okay to pause. You're not quitting, you're pausing. Love what you love and do it with passion. Do not get in the industry and start comparing yourself with others, as it will hold you back. Everyone is special and talented in different ways. Being patient is the key to everything. Surround yourself with positive people and those who inspire and motivate you. I could go on all day giving tips, but I will stop at this point (laughs).
YOU ARE A PERSON OF GREAT INFLUENCE. IF YOU COULD START A MOVEMENT THAT WOULD BRING THE MOST GOOD TO THE MOST PEOPLE, WHAT WOULD THAT BE?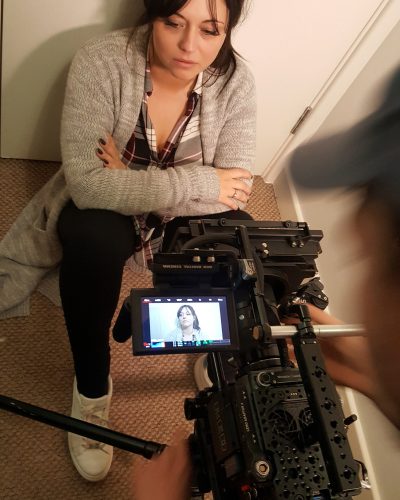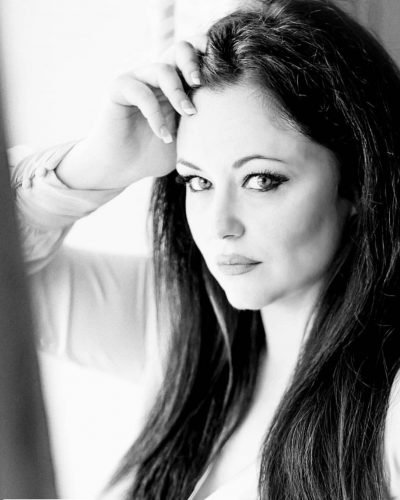 Have you ever struggled with anything?  If so, what was it, how did you overcome it, and how did it change the way you live your life?
I believe we all have life struggles and the best way to overcome them is to have a glass of wine (laughs). There is no point in worrying about things that we cannot amend. Worries bring more worries. All we can do is just move on and enjoy life!
What are your future goals/plans?
I would definitely love a role in Bridgerton Netflix. That is my next goal to get casted for a period drama series. I would also like to get the short films I have written on the big screen.
I want to thank Joanna Andr for her contribution, and I wish her continued success in her acting career.