Written By Giovanna Bonomo-Blescia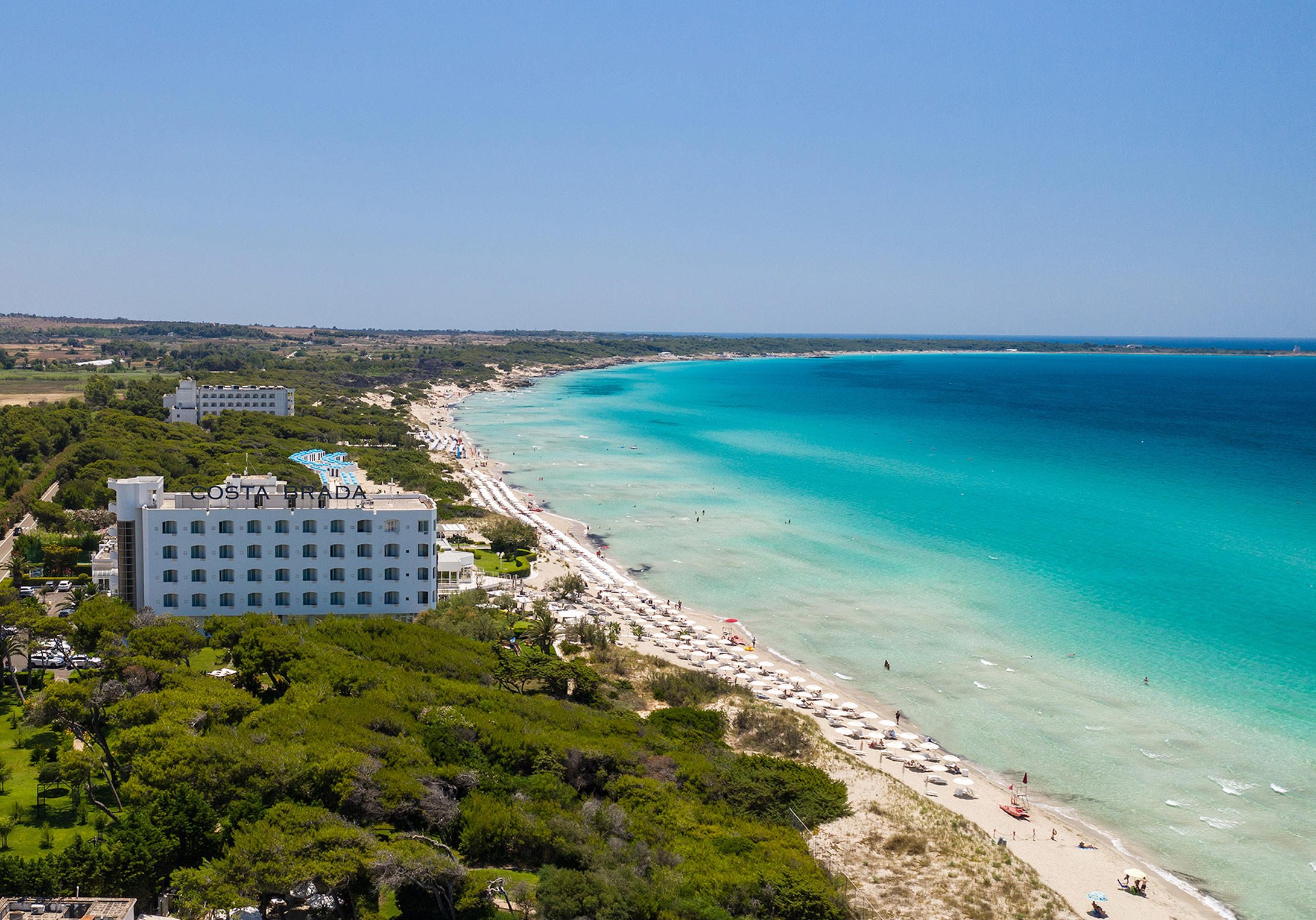 From Bari to Gallipoli with Apulia Coast-to-Coast
At exactly 11:30 AM sharp, my go-to chauffeur driver guide Federico Lastrina, CEO of Apulia Coast-to-Coast, pulled up in a sleek black Mercedes E Class. He was taking me on a 188km journey to the province of Lecce, where I would be staying at the luxurious Grand Hotel Costa Brada in Gallipoli (The Beautiful City) on the Ionian coast.  Aside from his punctuality, the refined, luxurious, and comfortable ride, and the fully stocked driver's lounge with all kinds of Italian jelly candies and drinks, what riding with Apulia Coast-to-Coast so memorable, is the information imparted during the journey—secret gems, legends, folklore, and must-sees that add new layers of emotion to the vacation ahead.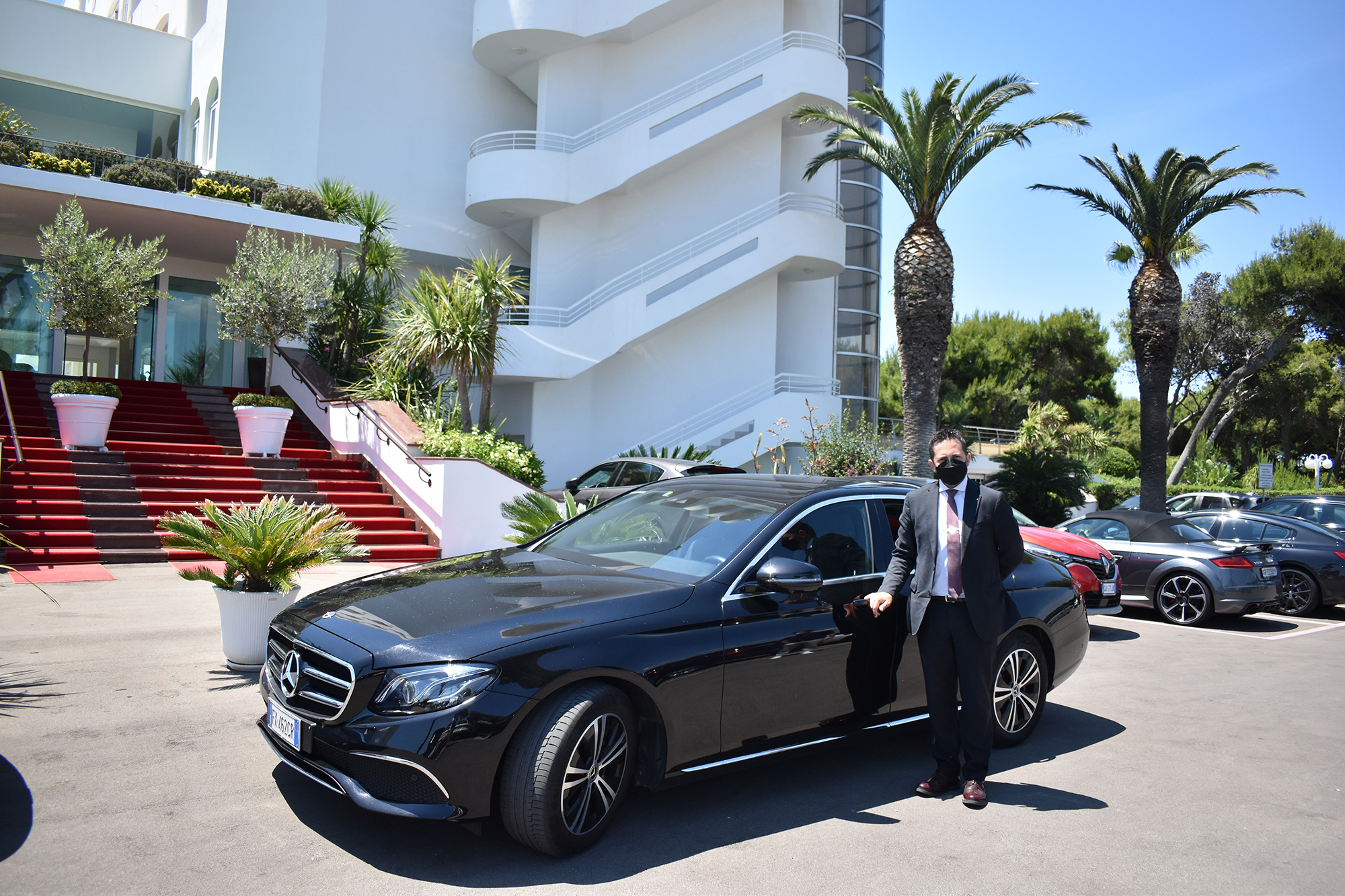 Welcome to Costa Brada
Upon arriving at the red-carpeted entrance, I lingered outside to inhale the whispering scent of the juniper-infused saline sea breeze. I knew I was in for a treat before I even set foot inside the Grand Hotel because I had stayed there in 2014. I knew the hotel had since been renovated, but I couldn't have imagined such a stunning reveal. The striking contrast of white open space, sprawling marble floors and the expansive azure sea on the other side of the glass walls were a sight to behold.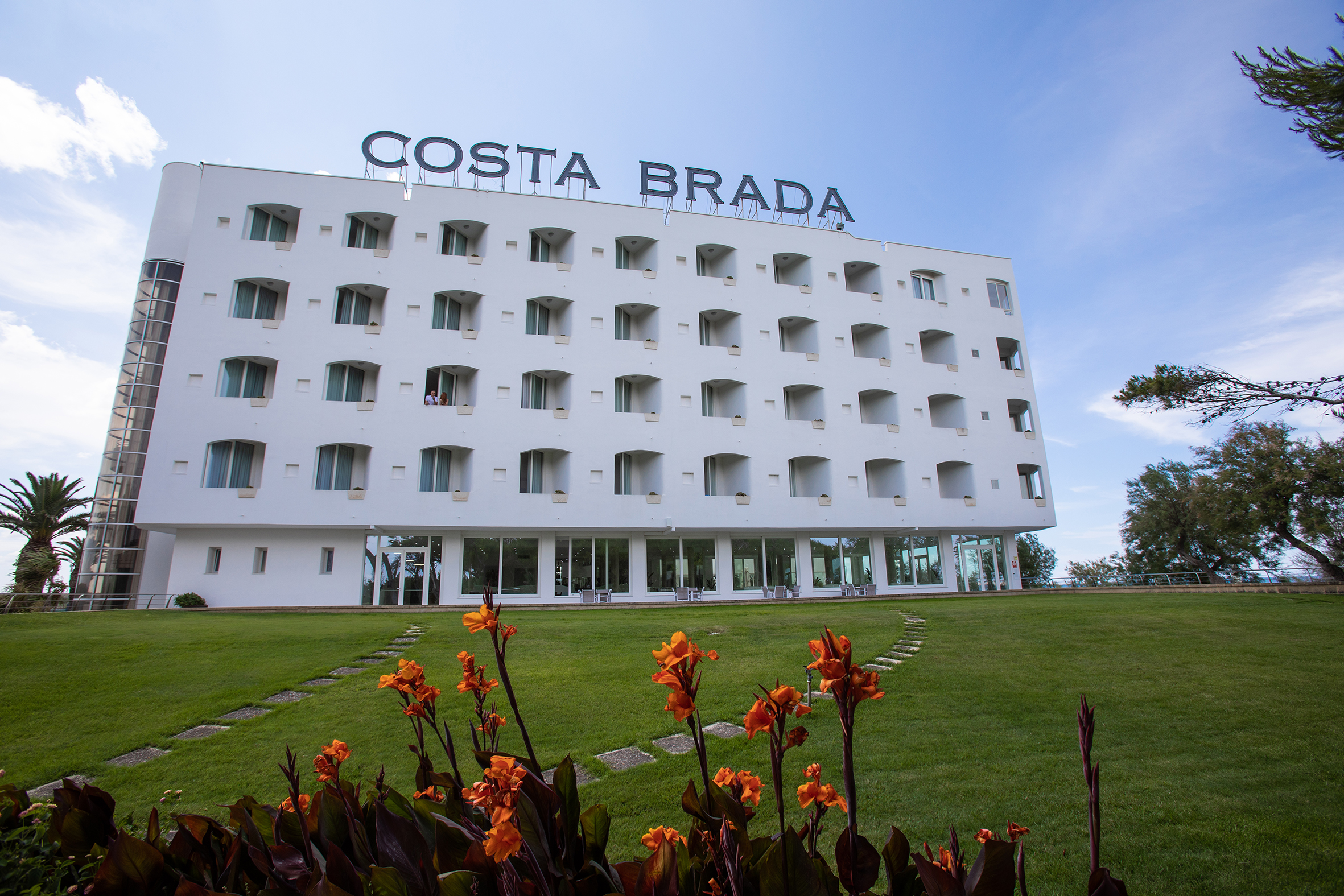 Live Your Dream in the Salento Peninsula
Costa Brada's campaign for 2021 is #liveyourdream. Charmed by tropical gardens and pine groves, the beachfront Grand Hotel Costa Brada has an open-air design that encapsulates the essence of Mediterranean life and invites guests to dream with eyes wide open. Whether you are swimming in the crystalline sea or enjoying a refreshing Aperol Spritz or Prosecco by the glimmering pool, your time at Costa Brada will feel like living in a dream.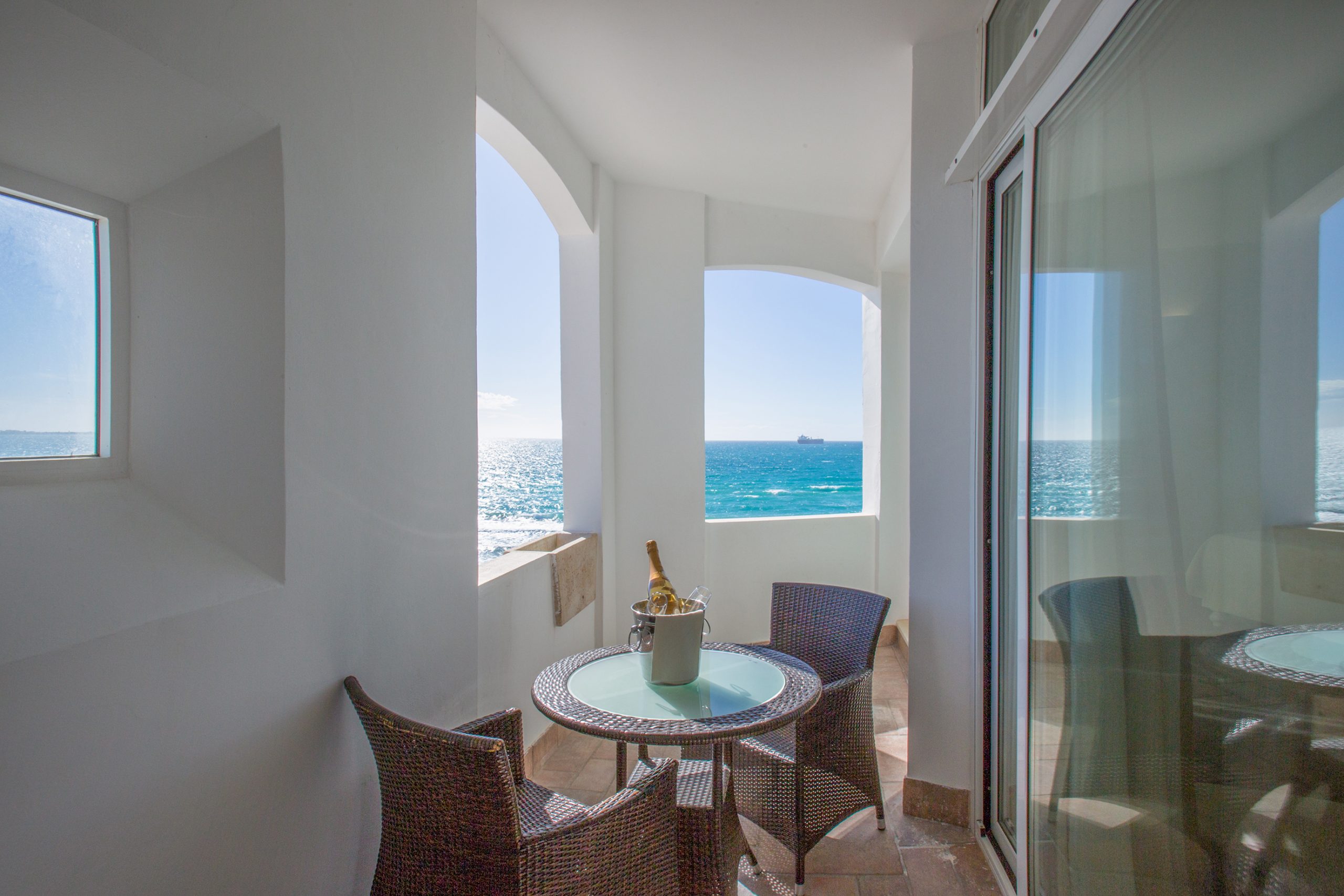 Sea view Rooms

Costa Brada boasts 75 fullyrenovated non-smoking rooms, each designed with a fresh Mediterranean flair. Most rooms offer breathtaking sea views, a terrace, and a wide range of luxurious amenities.
Steps to the Sea
The main benefit of being a guest at Costa Brada is having private access to one of Italy's most beautiful beaches without having to worry about finding a spot under the Salento sun. Each guest is assigned their umbrella with two sunbeds, a director's chair, and a beach table during the whole stay.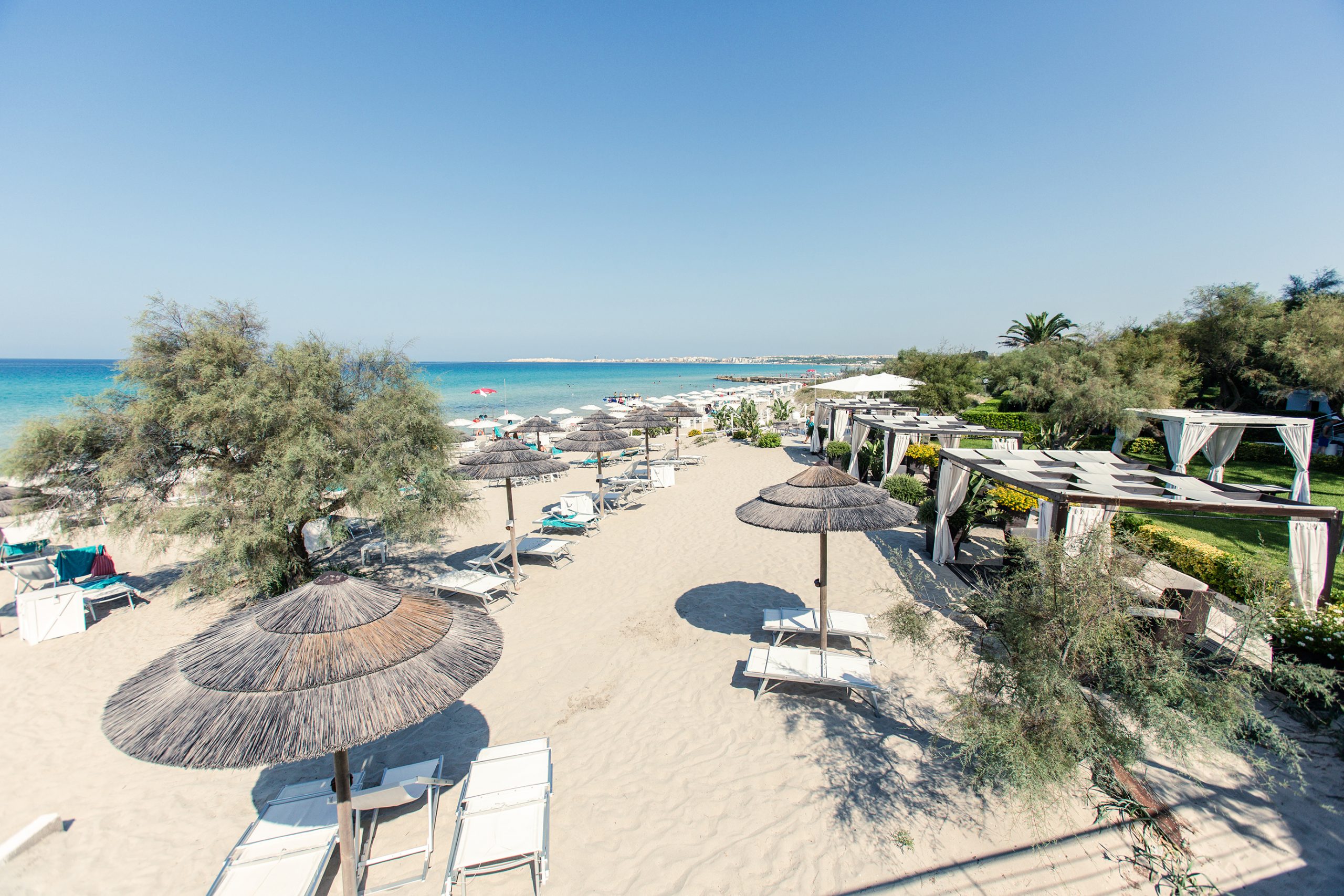 Mens sana in corpore sano, a Latin phrase translated as "a healthy mind in a healthy body," is the path adopted by Lympha Wellness & SPA by Costa Brada. The water-centric spa boasts a vast indoor pool equipped with a cervical spine waterfall, hydromassage with hydro-relaxing beds and seats, geysers and color therapy. Adjacent to the pool is a Jacuzzi, Kneipp path, sauna and steam room, the must-try Tyrolean bucket shower, the tepidarium—a suite dedicated to ancient rituals using clay, oils and luxurious soaps, an invigorating ice cascade, hot-cold Scottish shower, and the multi-sensory showers infused with lavender and tropical fruit aromas. The spa offers three rooms, each dedicated to a different way to relax: Yogananda, a lounge of light and meditation where you will be pampered by enveloping massages or can enjoy a cup of purifying herbal tea—I recommend strawberry cream— between treatments. Locus Aqua, water room: a relaxation area where you can lull your senses on water beds. Thalassa salt room: a unique environment aimed at restoring wellness and balance with the benefits of Himalayan pink salt and gravity-defying Zero Body beds.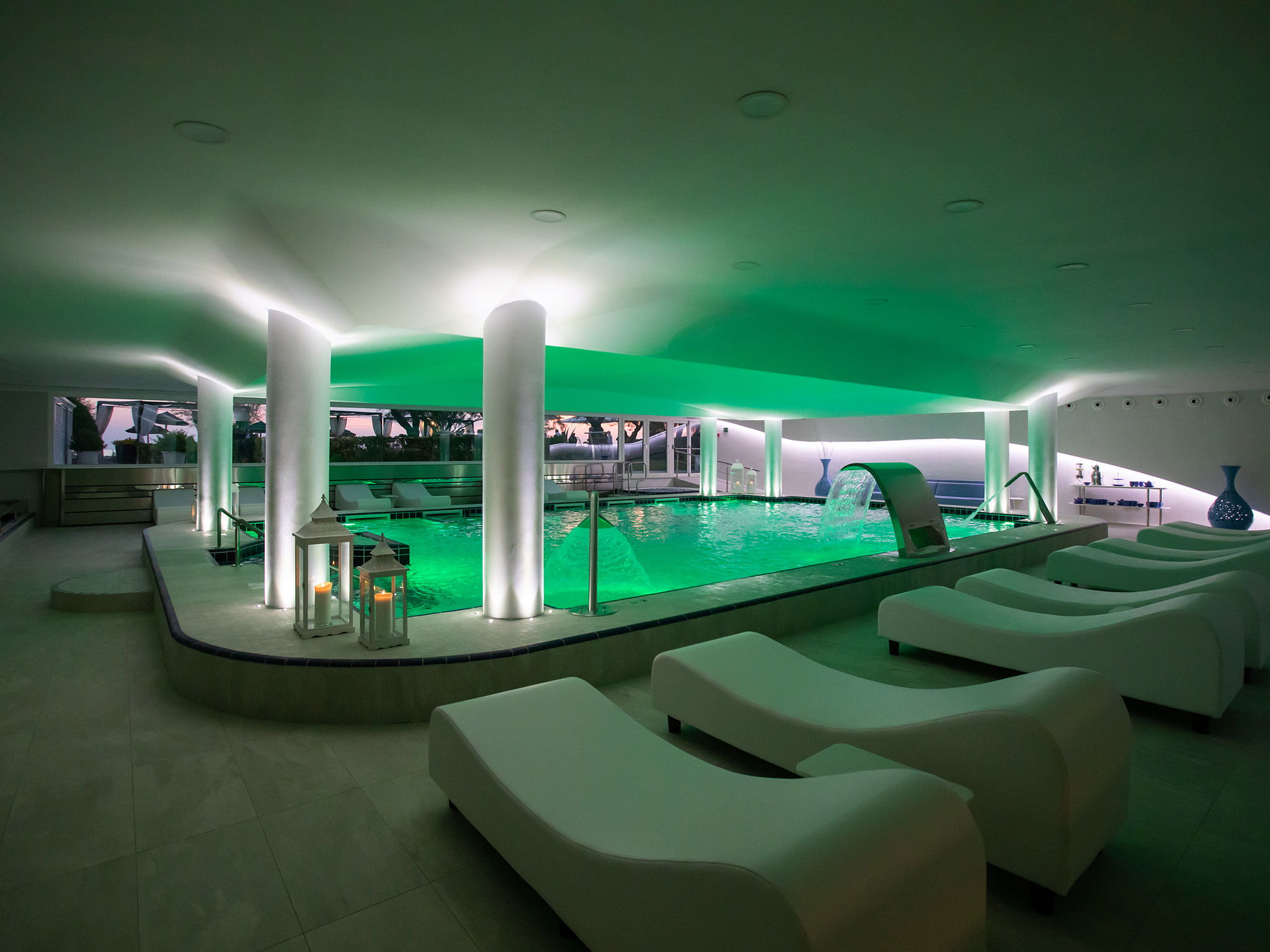 SPA: PAMPERED BY AN OASIS OF WATER-INSPIRED RELAXATION
Food
Seduce your palate with local, traditional, and international aromas and flavours at Costa Brada's sea view Panoramic Restaurant or poolside at Il Fico d'India Beach Restaurant. An abundant buffet waits for you every morning with various sweet and savoury proposals handmade by their in-house Pastry Chef—I recommend the Pasticciotto Leccese.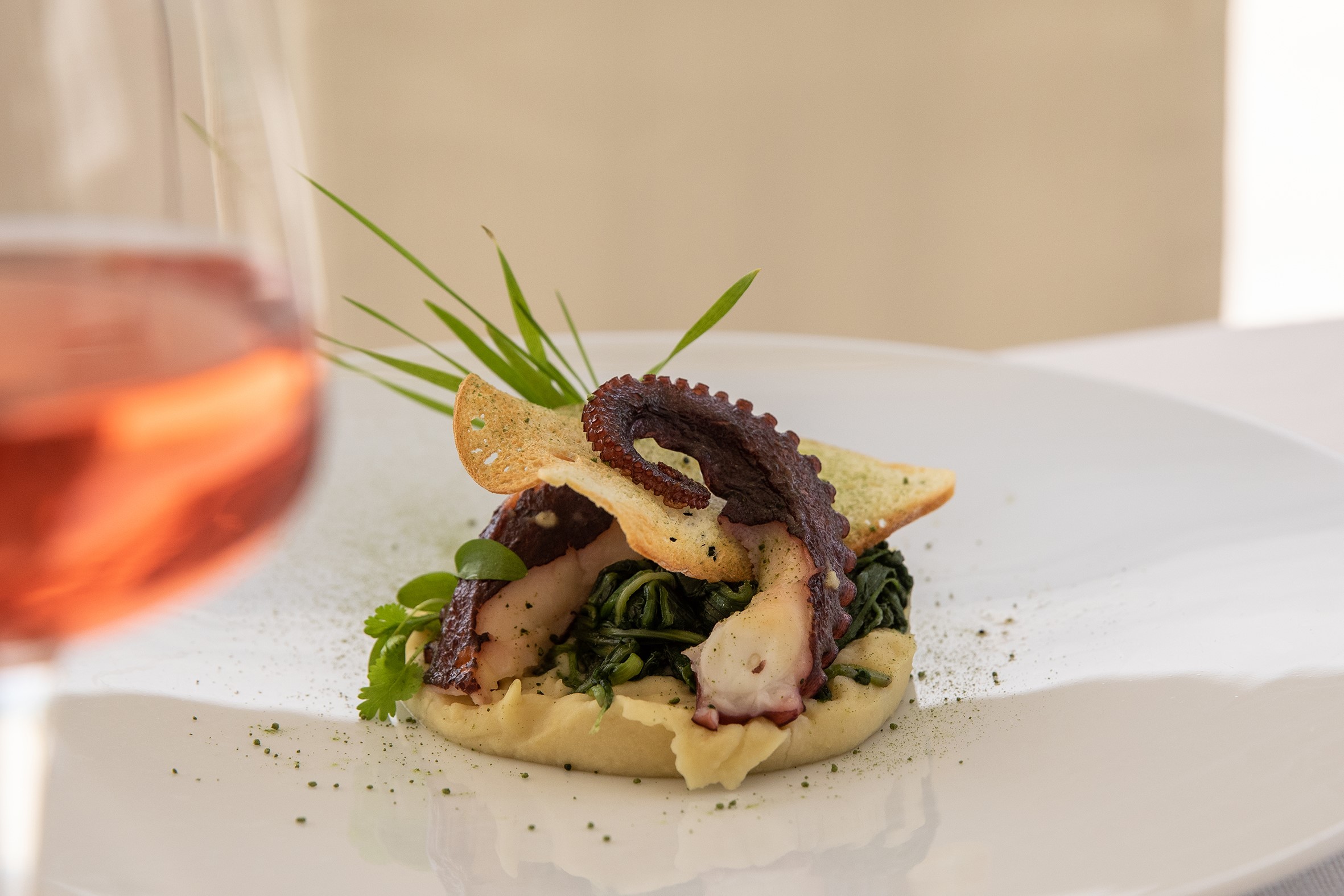 LUXURY HOSPITALITY: FLAWLESS LOCATION, EXCEPTIONAL SERVICE, AND FIRST-CLASS FACILITIES
Costa Brada is frequented by a mixed clientele of Italian and international VIPs, families and couples, searching for the curative and invigorating touch of Salento's sun, turquoise sea, and white sandy beaches. Anio Iannuzziello, the visionary manager of Costa Brada, attributes the secret to keeping even their most discerning guests happy and returning every year to their ability to problem-solve. '' I start from a simple hypothesis that every employee is a problem solver and every need and request is identified as a problem to solve and a guest we are determined to satisfy. When new needs arise, new problems are ready to be solved. All of the ideas and needs of our guests become our new priority. Problem-solving is our philosophy at whatever cost. I believe this is what keeps our guests coming back year after year."
Italian and international guests choose Costa Brada for its
• close proximity to main attractions
• private beach with towel service
• fully-renovated pristine rooms
• indoor/poolside bar
• state-of-the-art spa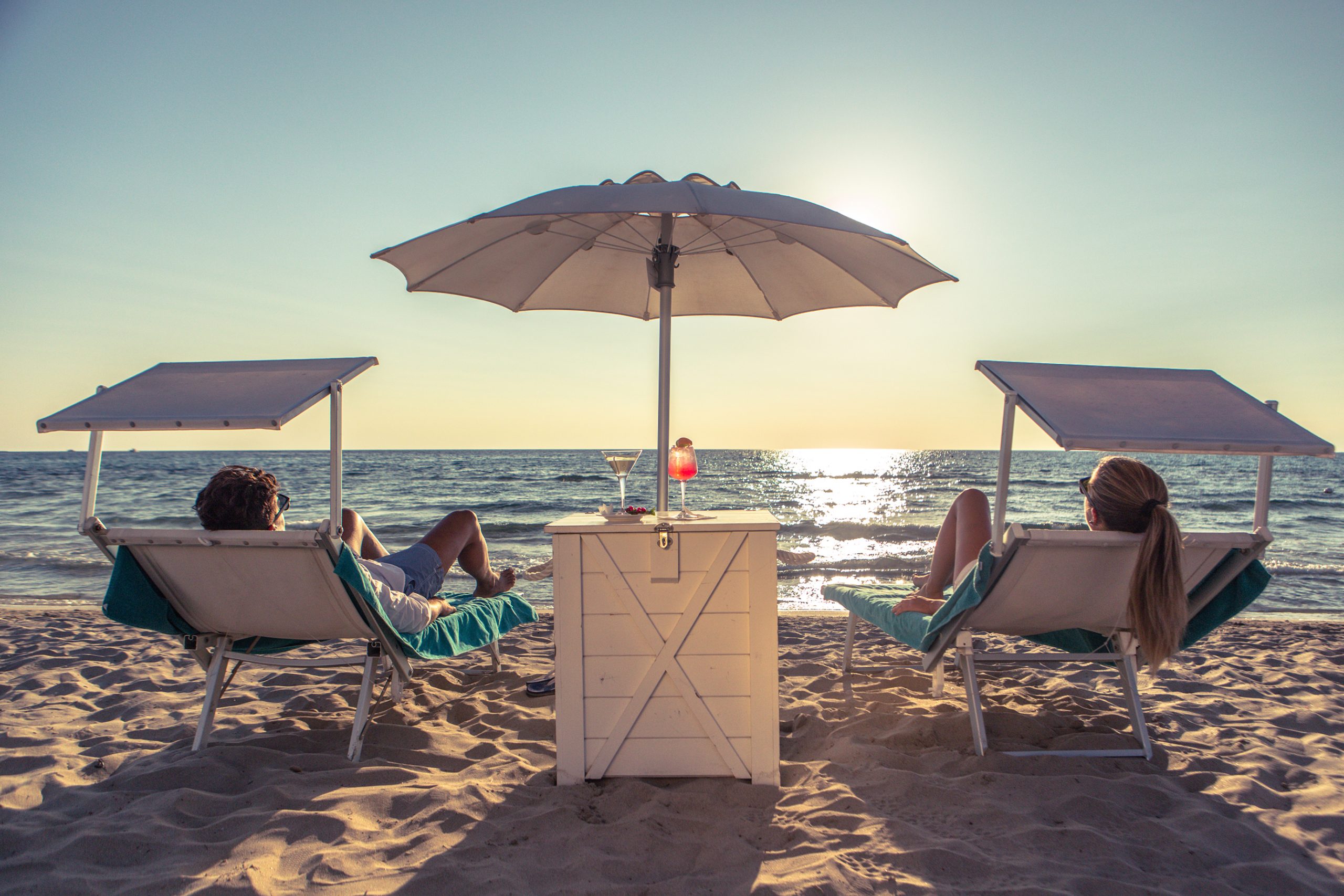 WHAT TO SEE WHILE STAYING AT COSTA BRADA
Salento is a treasure cove brimming with delectable cuisine, charming borghi, tropical vegetation, sparkling seas…and so much more in between.
Here are Apulia Coast-To-Coast's recommended must-sees while staying at Costa Brada:
• The Baroque city of Lecce, known as the
Florence of the South
• The fortified citadel of Gallipoli
• Castle-endowed Nardò
• Otranto, the sparkling 'White City.'
• Santa Cesarea Terme, a town boasting
a major spa complex dating back to
Roman times
• Grottos, noble villas and mansions of
Santa Maria di Leuca, The town Julius
Caesar named, 'The last town in the
world.'
• Le Cesine, a WWF-protected oasis rich
in many species of flora and fauna
• The Maquis Shrubland of Porto Cesareo
and its immortal jellyfish