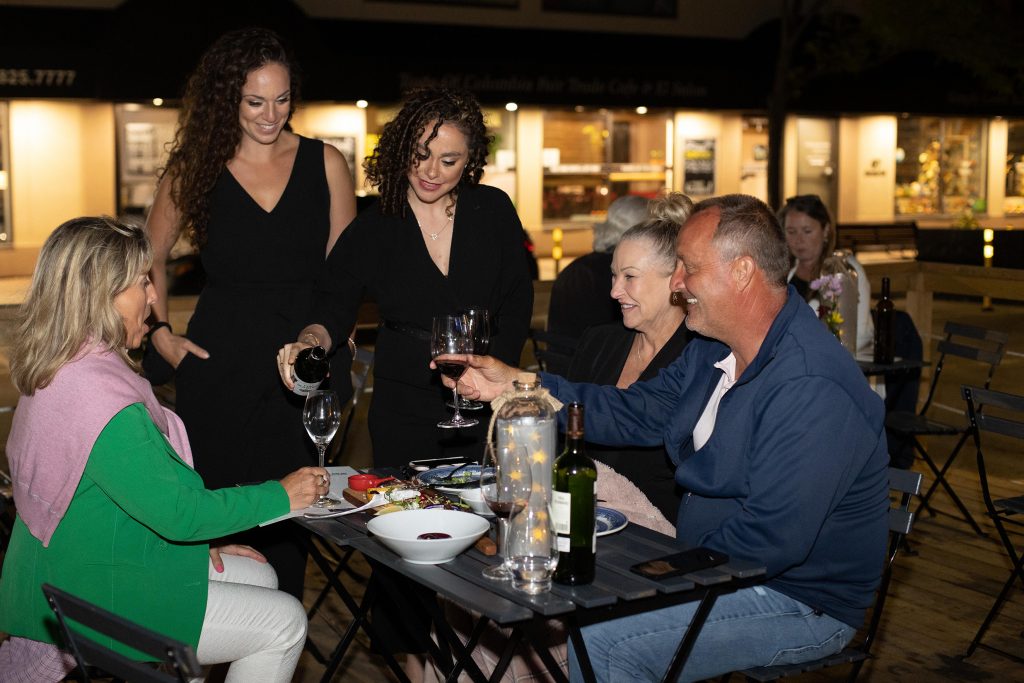 If there were ever a place that exuded love and passion, The Wine Bar would be such a place. Located in Bronte, Oakville, the quaint waterfront restaurant lures patrons because of Devon Masciangelo, the owner, and the impeccable handpicked imported international wines she serves and sells. Devon is a sommelier who sees herself as 'everyone's mom' and ensures everyone who steps foot in her establishment, aka her 'home,' feels seen, tended to and cared for in a way you've never experienced before. This interest and attention are what keeps her 'family' coming back for more.
Devon earned a science degree from Western University, Ontario, and later her diploma from the International Sommelier Guild in 2010. She had always dreamt of opening a wine bar, so when the opportunity finally came paired with the perfect location in Bronte Harbour, she took a leap of faith and put her plan in motion. The Wine Bar opened July 1, 2020, and has been full of activity ever since (when not restricted by lockdowns). Devon's outdoor patio seats 32 people, and the indoor space, which can be booked for private events, seats eighteen. The Wine Bar's motto is, "Join us at The Wine Bar and experience wine, food and culture in a way you have never before!" The staff of just six people ensures this motto rings true for every guest.
in what they do," explains Masciangelo. Luckily for Devon's oenophiles, they cannot only enjoy the wines by the glass but can also buy by the bottle or case. During the lockdowns that occurred in Ontario throughout 2020-21, The Wine Bar transitioned into a bottle shop and could still supply her followers with the wines they came to enjoy. "People in this neighbourhood can walk to us and purchase finer wines. And the community has embraced us, and they love us. They love the wines that I've chosen, and it's so rewarding to know that," expresses Masciangelo. Devon has also created her own Chardonnay for the restaurant, which a winery produced in Rioja, Spain, and there are only 1200 bottles available of this one-of-a-kind house wine.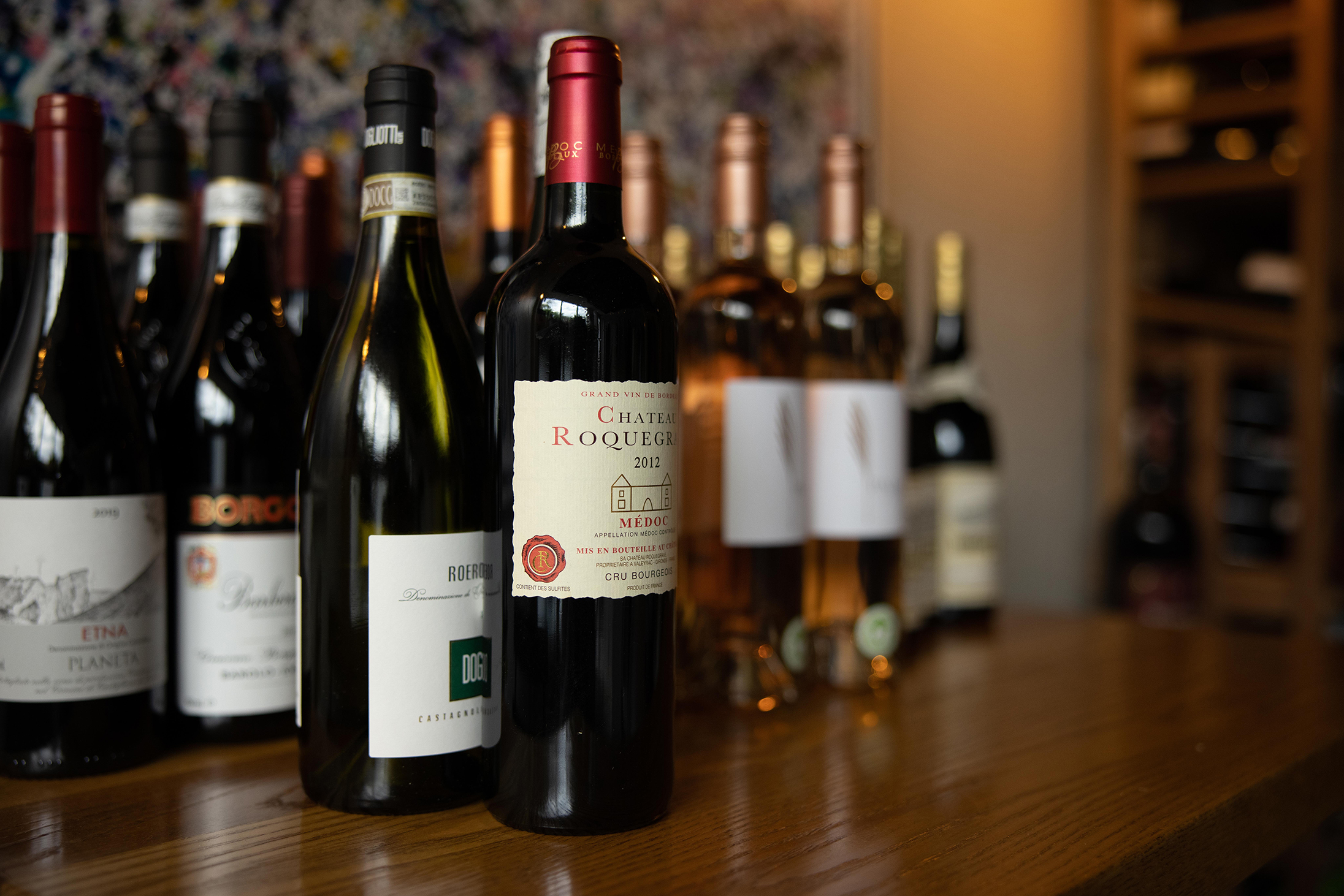 The wine served at the restaurant is brought in by Devon through her import agency called bnd Wines and Spirits, established in 2010. Wines from mainly Europe, Australia, South Africa, and the USA make up the wine list, many of which are exclusive to The Wine Bar and are not available through the LCBO. The agency distributes wines from 150 specialized, focused producers who manufacture the best organic wines from their regions. "Our focus is Europe for sure. Most of the wineries are smaller producers, low-yield farming, and pesticide-free. The producers in our portfolio are meticulous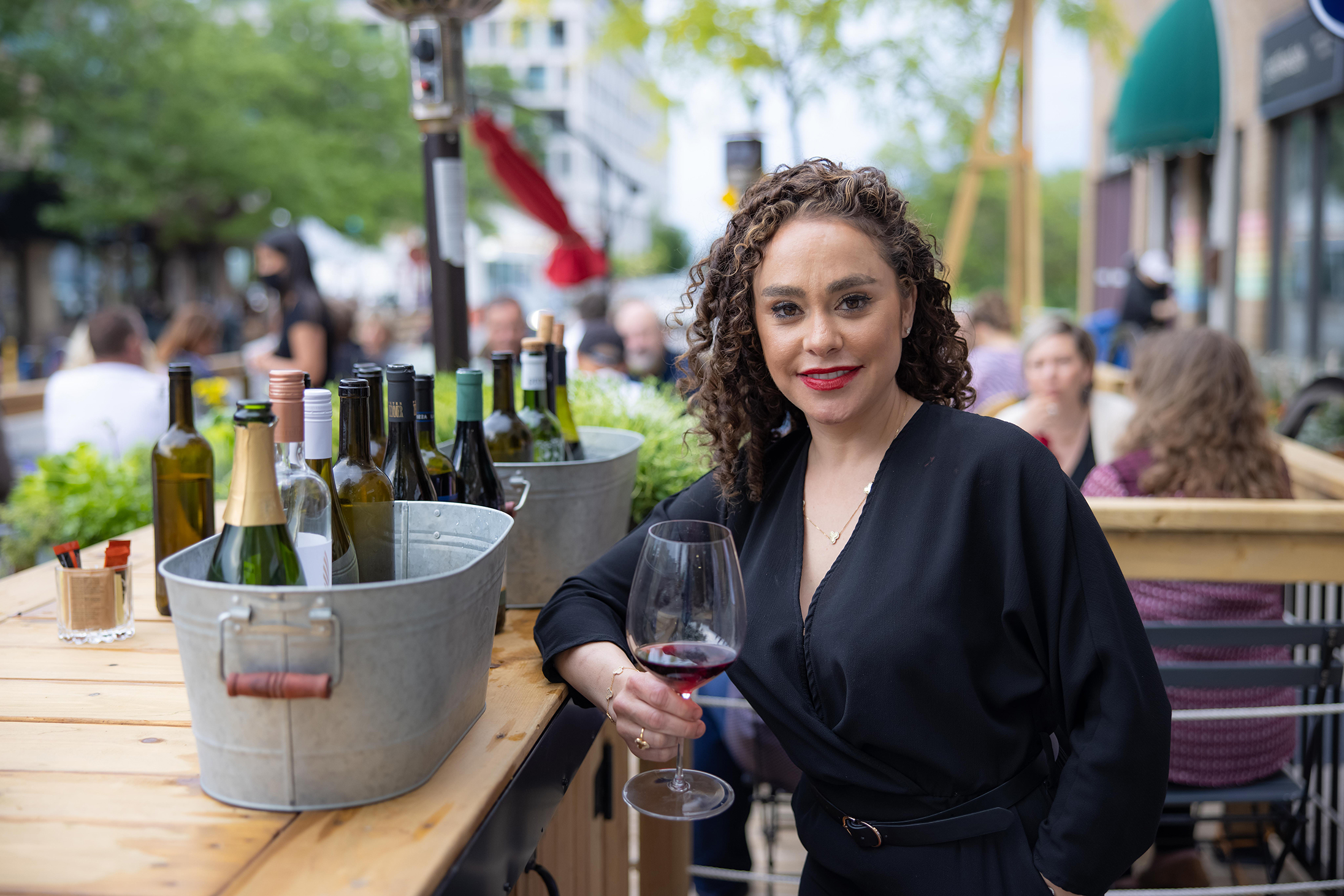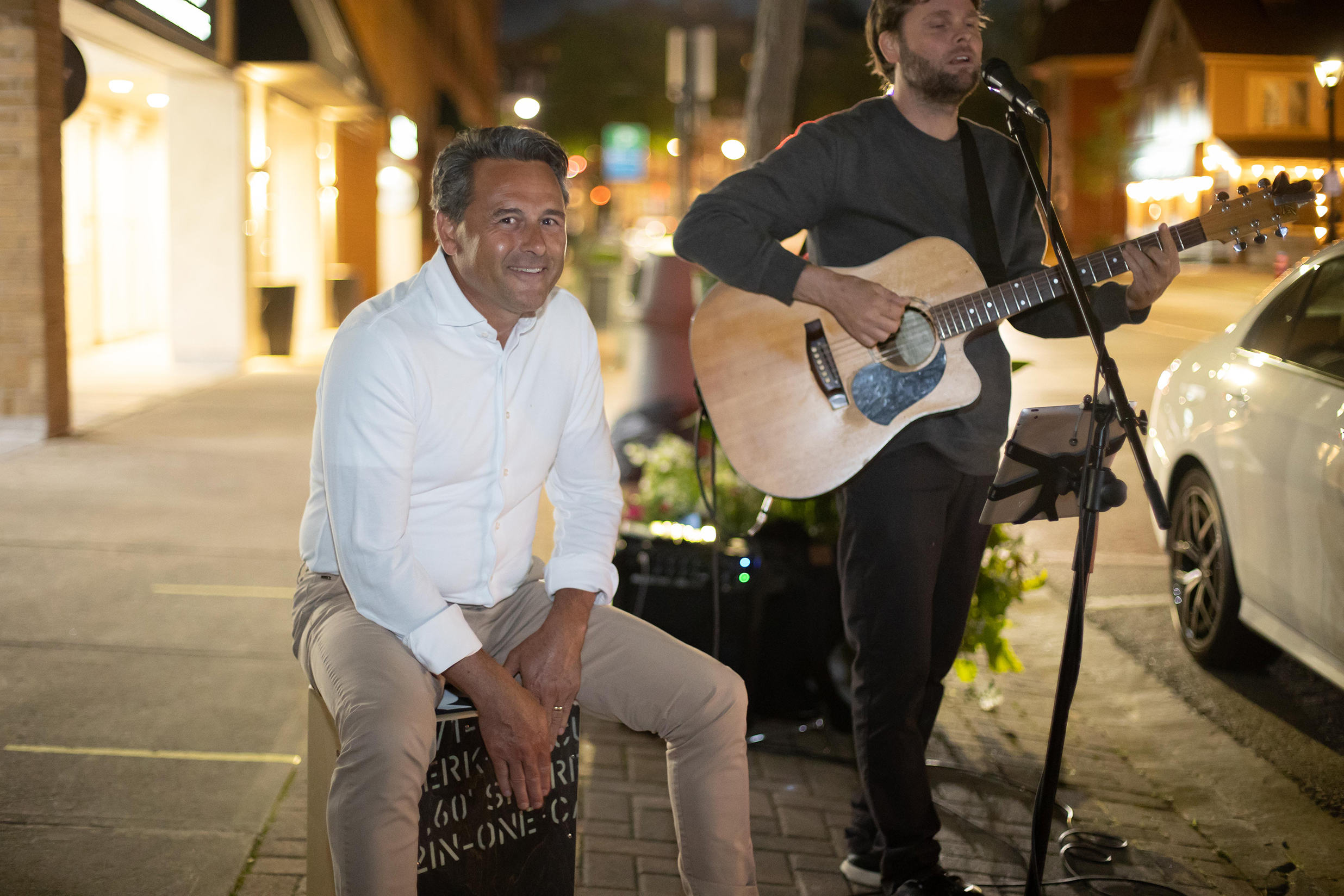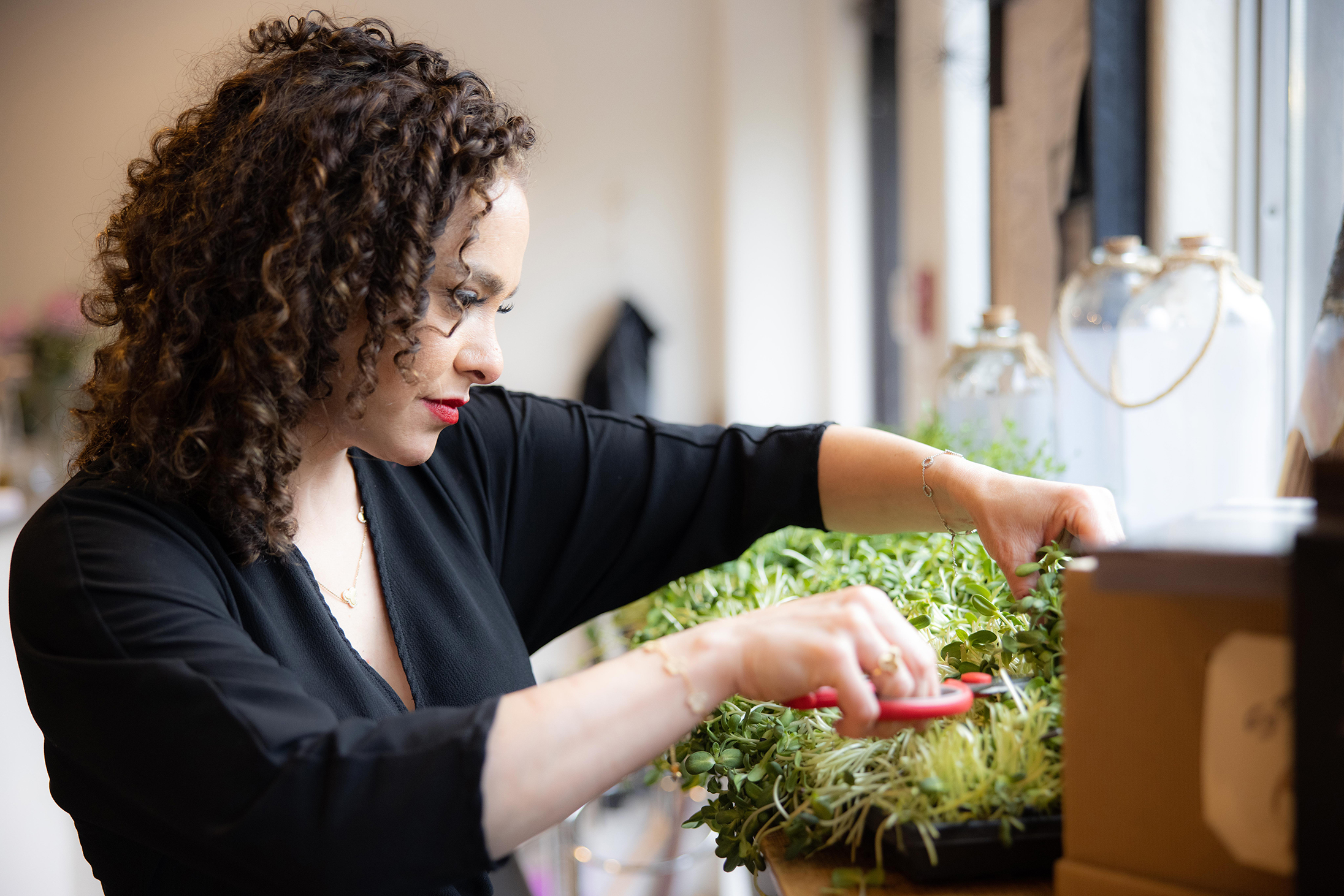 The menu is very thought out and changes weekly (beginning on Wednesdays). "I work with a cheesemonger who sources the most incredible cheeses from different parts of the world," which are then paired accordingly with wine by Devon. "The charcuterie usually includes a serrano ham, hand-carved to serve and other cured meats imported from Spain," shares Masciangelo. Additional menu items include wild seafood, pizza, and meat dishes brought in from experts in the food industry.
From the inception of the restaurant, it has been all about 'family.' Devon and her family (her brother and three sons) all had their hands in constructing the space. The 'nook,' an 8 to10 person private table area, features a mosaic wall "that was created by my sons who broke English china plates with hammers for the individual pieces," declares Masciangelo, and a hand-made wooden enamelled table (that took four months to make) given to her by a dear friend.
The culture at the restaurant is something that Devon prides herself upon, expressing, "I kid you not. The restaurant will be full and everyone becomes friends. The relationships that have been made here in such a short time are incredible." She ensures every table is given a minimum of ten minutes with a sommelier to not only personalize the wine selection process but to build a relationship with her customers – a relationship that is strengthened with every return visit. "When people come here, I know what wine they want and what to cook them. I just want them to have an amazing experience when they're here," professes Masciangelo. Devon has also made sure that her staff treats every diner the same way she does, saying, "I tell my servers that they need to know as much about the customer as they're willing to tell you. Ask questions such as, 'What do you like to drink? Where have you been? What are your favourite wines? What are you eating?' There's so much that goes into choosing a glass of wine. It's the way I would want to be served."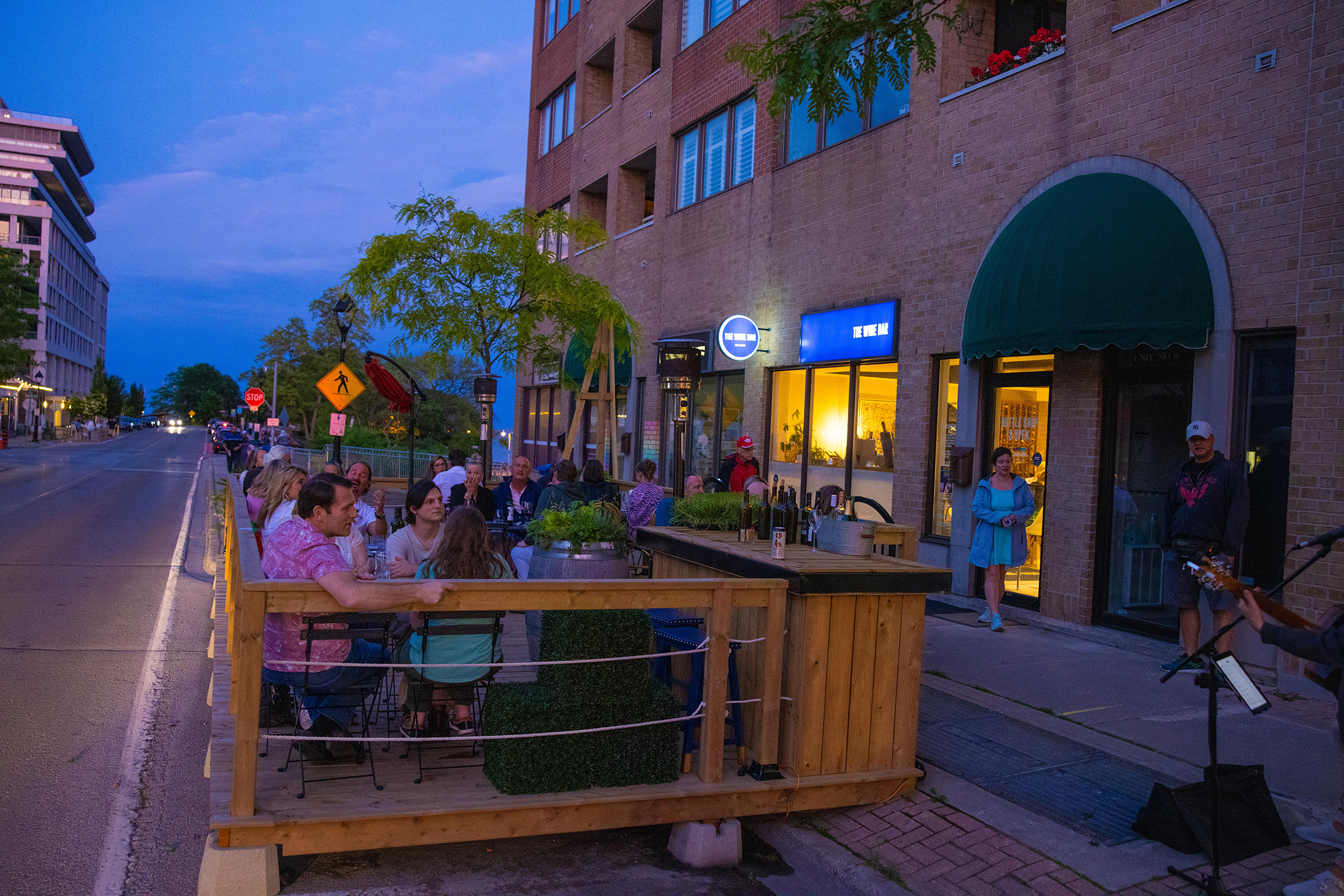 Having travelled extensively to Europe as a wine importer, Devon wanted to bring to her restaurant what she feels Europeans are better at – caring for their customers. "Oftentimes, I don't experience the care I'd like to receive when I eat out at a restaurant, and I wanted to bring the attention I've received when dining in Europe here to my wine bar," explains Masciangelo. Devon fosters a culture at her restaurant where everyone, patrons and staff, feel seen and know they are part of the 'family,' sharing,
WE'RE JUST A LITTLE FAMILY HERE, AND I THINK PEOPLE FEEL THAT. IT'S REFRESHING FOR PEOPLE TO GO SOMEWHERE WHERE PEOPLE REMEMBER YOUR NAME AND THE WINE YOU LIKE AND ACTUALLY CARE. YOU'RE NOT JUST A NUMBER. NO ONE IS A NUMBER HERE. I KNOW EVERYONE'S NAME.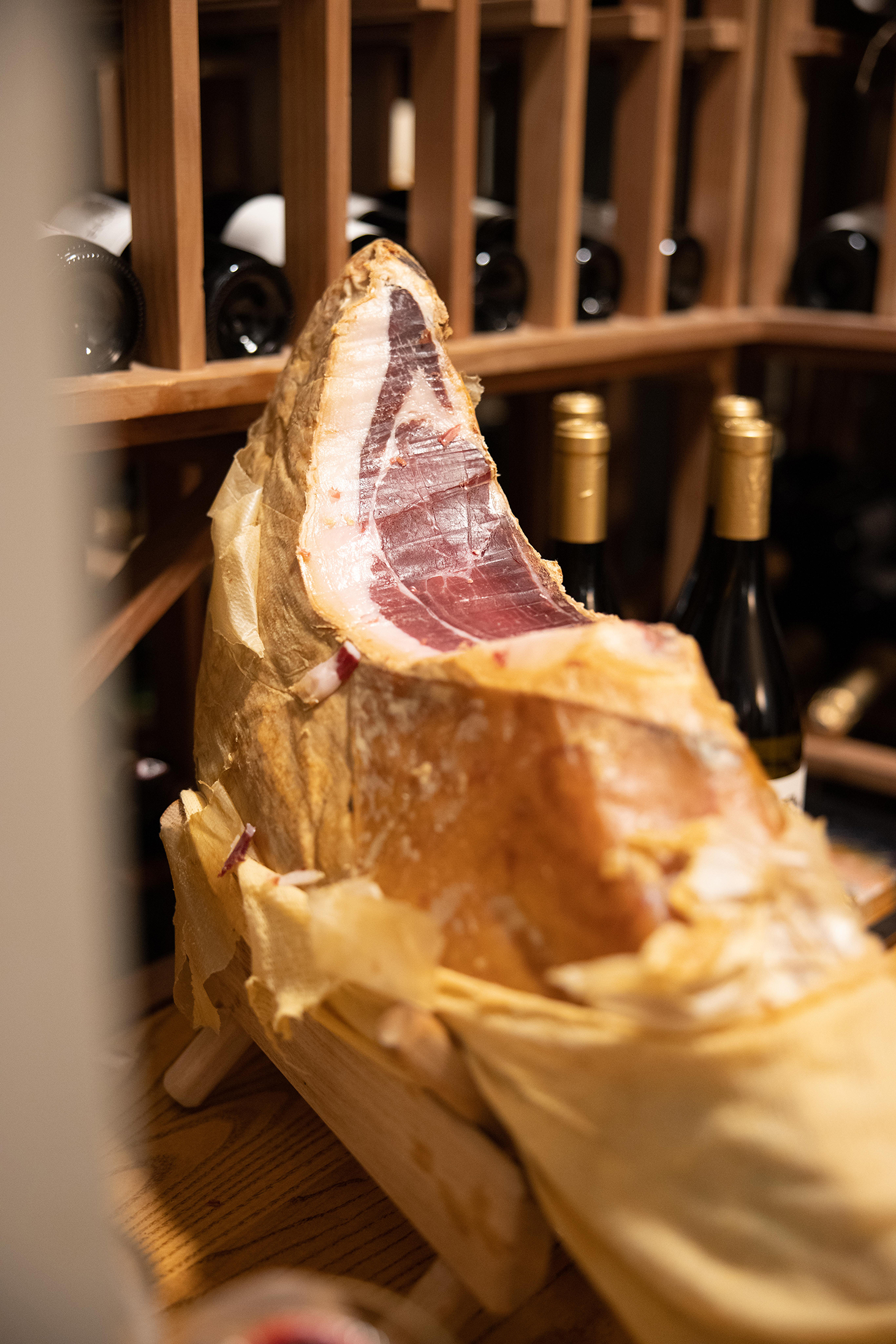 When asked what her future plans for the restaurant might be, Devon responds, "To do it again and again. Once I feel this restaurant is set up and self-sufficient, I've got investors lined up who want to open The Wine Bar in different cities. The next one will be in Dundas, Ontario. I'm also looking at Humber Bay, Toronto and downtown Oakville in the very near future." No matter where the expansion of The Wine Bar brand will be, the restaurant will be sure to embody Devon Masciangelo's sentiment, "We have really good people. I feel so great here. And that's what I want my customers to feel too."
Reservations are available starting at noon and are secured with a $75 deposit, as the restaurant sells out every day of the week (except for being closed on Tuesdays). Live music is enjoyed daily as well from 4 pm – 2 am. Located at 100 Bronte Road, Unit 9, Oakville, ON, The Wine Bar is also available for private parties and tasting menus. For more information, email: info@thewinebaroakville.com or reserve online at: https://www.exploretock.com/