WRITTEN BY JESSICA ASHLEY
INNOVATION AND REINVENTION DURING
UNPRECEDENTED TIMES
If the pandemic has taught us anything, it's how to adapt and remain resilient, despite lockdowns, closures and separation from loved ones. As a society, despite this separation, we've learned to pivot and to come together in new and innovative ways to ensure to offer support and motivation.
The Health, Wellness and Fitness industries have been forced to adjust when it comes to remaining present and finding creative and purposeful ways to reach enthusiasts during lockdown. HōmeBodies was founded for this exact reason and has easily carved out its place in the homes of the masses who are seeking to remain active and fit during these ominous times.
The motivating duo certainly have the experience and education to take HōmeBodies members to new fitness heights. Nate is certified by the ISSA (International Sports Science Association), NASM (National Academy Sports Medicine), is a Crossfit Level 1 Coach, and a USA Boxing trainer. He has boxed at the semi-professional level, raced triathlons, competed as a top-level CrossFit athlete, ex-military, and won a world fitness championship. Pontious additionally gained a deep knowledge and appreciation for fitness during his time serving in the US Marine Corps as an infantryman.
Nate has unfortunately also experienced numerous hardships throughout his life, including a horrific motorcycle accident and homelessness. His story is truly inspirational, as he now is the founder of this overly-successful fitness system. Daily, he reminds HōmeBodies' members to respect themselves and their physical makeup, while partaking in the various 1- hour workouts that are designed to take participants into the remaining twenty-three hours of their day with renewed vigor and enthusiasm.
" I CARE DEEPLY ABOUT THE PEOPLE I WORK WITH AND AM DEDICATED TO HELPING YOU REACH YOUR FITNESS GOALS. THAT DOESN'T ALWAYS COME THROUGH SMILES AND TELLING YOU WHAT YOU WANT TO HEAR. IT'S GOING TO COME THROUGH HARD WORK, GRIT, AND A LOT OF SACRIFICE,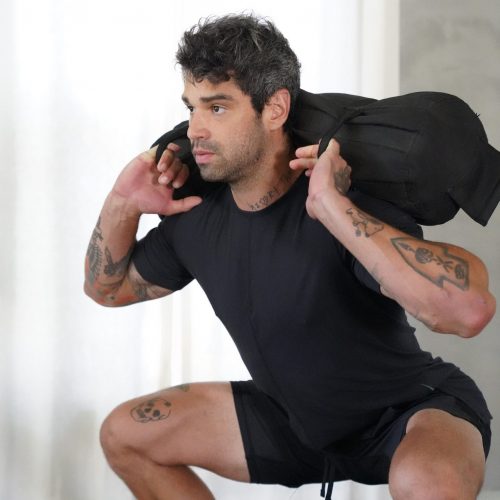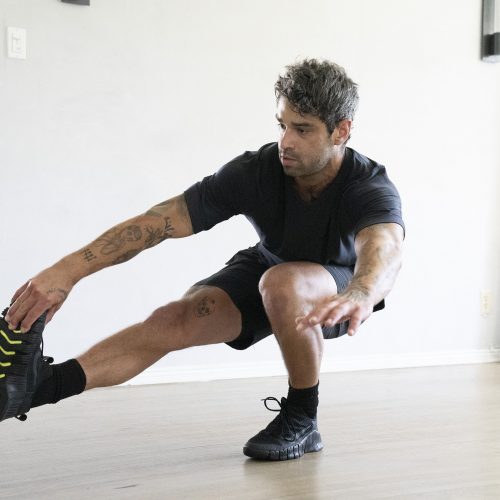 Remi is no stranger to well-being and fitness either. The radiant health coach and wellness blogger, has a passion for exercising and remaining active. Ishizuka has gained a massive following by way of her blog, www.rraayyme.com, through which she encourages healthy eating and fitness routines to ensure that followers can be their best during all phases of each day.
"I'm the one that gets bored easily and needs a 'lil' motivation and accountability to show up," says Remi. "I'm the opposite of Nate in every way but I am taking one actionable step each day towards a healthier lifestyle and having fun while sharing my journey."
These HōmeBodies took their drive and determination to the extreme over the course of the pandemic and local California lockdowns. The pair has since grown their Instagram following to a whopping total of over 300 000. Nate and Remi's success has not gone unnoticed either. The fitness program has received awards for innovation and dedication to keeping workouts fresh and fun!
The team behind HōmeBodies have created a welcoming community for all members to be a part of. Their platform is a virtual space to interact, find and offer support, while reaching fitness and health goals. During some very unsettling and constantly shifting times, Nate and Remi have offered consistency, dependability as well as enjoyment in the form of a purposeful escape from the current events facing us all.