Since the advent of the consumer, successful marketing has relied on sex appeal, smarts, and a handshake to build a brand and seal a deal. The art of seduction is the name of the game and The Concierge Club is the event marketing company with the brains and beauty to enhance the sell appeal of a product and foster a brand profile.
Founded in 2011 by owner and special events veteran Monica Daudet, The Concierge Club is a full-service event management company whose mandate is to deliver unique, sophisticated event consulting and custom production solutions. "We offer turnkey solutions for our clients and work with some of the best vendors in the country," said Daudet. "Clients can come to us not only for their staffing needs but for full event production and design."
Boasting a client dossier that reads like a Fortune 500 list, Daudet firmly believes that the increasing trend to market via on-line and through social media will never supersede human interaction. For, unlike Internet or mobile sites that have seconds to capture a users attention and minutes at best to engage a user in their story, a live body can nurture a sales pitch through tangible and invested conversation. "Our models," stated Daudet, "are not only beautiful, but they are well spoken and highly intelligent. When our models talk, people listen. They learn about the brand and product that they are representing so that they can engage the consumer on a higher level than just a pretty face."
Sure, talk is great but lets face it, a pretty face goes a long way and The Concierge Club has a bevy of beauties ready to help boost your business. Offering up an extensive menu of models to staff corporate events or act as brand ambassadors for product launches or at trade shows etc., Daudet's role as matriarch to her dedicated team has garnered her the respect of clients and afforded her an employee pool comprised of the industries professional elite. "I wanted to create an agency that was set apart from the rest," she commented. "One that treated everyone as an equal. I make my models feel like we are more of a family than anything else and I go the extra mile to show them that they are appreciated. I truly believe that this mentality has brought me some of the best talent in the business."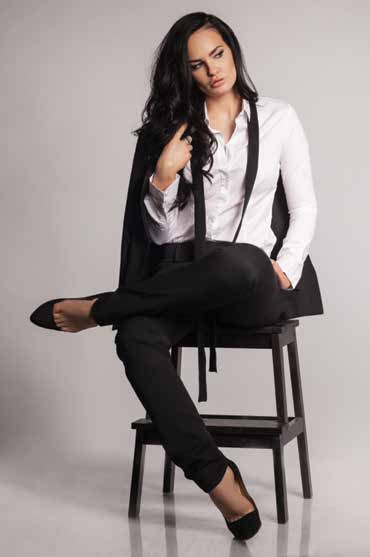 For Daudet, with business comes social responsibility. To the delight of her rapidly growing network of clients, vendors, and general fans alike, The Concierge Club put out a 2015 calendar featuring their models tastefully sporting a collection of swimwear. Look out Hef, the girls of The Concierge Club have upped the ante on sexy. Proceeds from the calendar are earmarked for Sunnybrook Hospital and a follow-up 2016 edition is due out in the fall.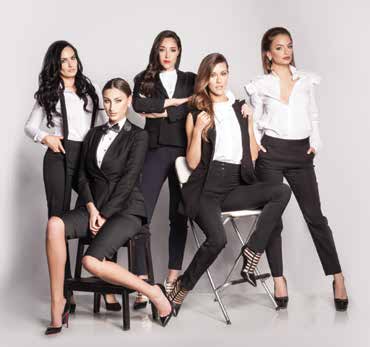 Having recently expanded operations across Canada, The Concierge Club has set their sights on taking their services international. Talks are currently underway to partner with vendors in United Arab Emirates locations such as Dubai and Abu Dhabi to provide Canadian models for some larger events scheduled for later this year. In the meantime, Daudet is planning a major event of her own closer to home. This June, the agency will host a meet and greet event to promote their unique brand of marketing services at the Trump Hotel. What does the event guru hope to impart to those new to The Concierge Club fold? Simply put, "we have gorgeous yet brilliant girls, we work hard, we create relationships and we leave a long lasting impression on our clients."
"Clients can come to us not only for their staffing needs but for full event production and design."