Recognized as the pragmatic host and head judge on The Food Network's "Top Chef Canada" for four seasons, Chef Mark McEwan has always had his head and hands in the culinary game.
McEwan got his start in the early 70's in Buffalo, New York as a young man in high school in need of a part-time job: to "put gas in the car," he explained. "That was about as complicated as the decision was at that point in time." What this did for the now celebrity chef, was acquaint him with an industry that he otherwise would not have known.
A few years later, his family moved to Canada where McEwan took a job in a well-known Oakville restaurant while completing his grade thirteen credentials. This ultimately led him to sign-up for an apprenticeship in what was fast becoming a second nature discipline to the maturing student. "I never questioned it after that," he said. "I fell into it, I enjoyed it, I did very well at it, and here I am."
During a candid talk with the self- titled "duely" (pertaining to having duel American/Canadian citizenship), McEwan's humble nature was clearly evident. "I'm not one for pomp and circumstance, and thinking you're special," he noted. "I'm as good as my last meal."
With this subtle demeanour, McEwan stands firmly behind his passion of delectable art that he has cultivated into a fine craft while consistently giving back to a multitude of charities. Although Second Harvest and Sunnybrook Hospital are his two primary beneficences, he openly takes on numerous others when approached."
A lot of my clients are involved in charities and so when they knock on your door to help them, you happily say 'Yes'," said McEwan. "Toronto is a very philanthropic city; there are a lot of wealthy people, and they aren't stingy. Happily for Toronto, that's the mentality here."As the proprietor of notable eateries and speciality markets throughout the city, Chef McEwan rarely has time to rest his knives. Operating under the umbrella of The McEwan Group, the full McEwan experience is readily available at his renowned One Restaurant, North 44, Fabbrica and Bymark.
New to the Toronto Dominion Centre PATH (across from Bymark) this summer is the most recent McEwan grocery store, designed to allow shoppers the opportunity to the indulge in the essence of his flavours based on the recipes from The McEwan Group's restaurants in the comfort of their own homes.
For a gentleman without a background in business production he surely has built himself an empire of deliciousness that currently employs over 500 knowledgeable charismatic men and women. "The game has become all about people, of concepts, procedures, motivation and keeping the PH balanced in the water, so to speak," he commented with a grin. "Business is sort of common sense, it either adds up or it doesn't. Common sense is not common."
Throwing caution to the wind is something Chef McEwan does not do. Instead, he looks at any endeavour from all angles. "Hey, once you've built it, you own it." His cautious nature is spot-on considering what he has done and what he continues to achieve.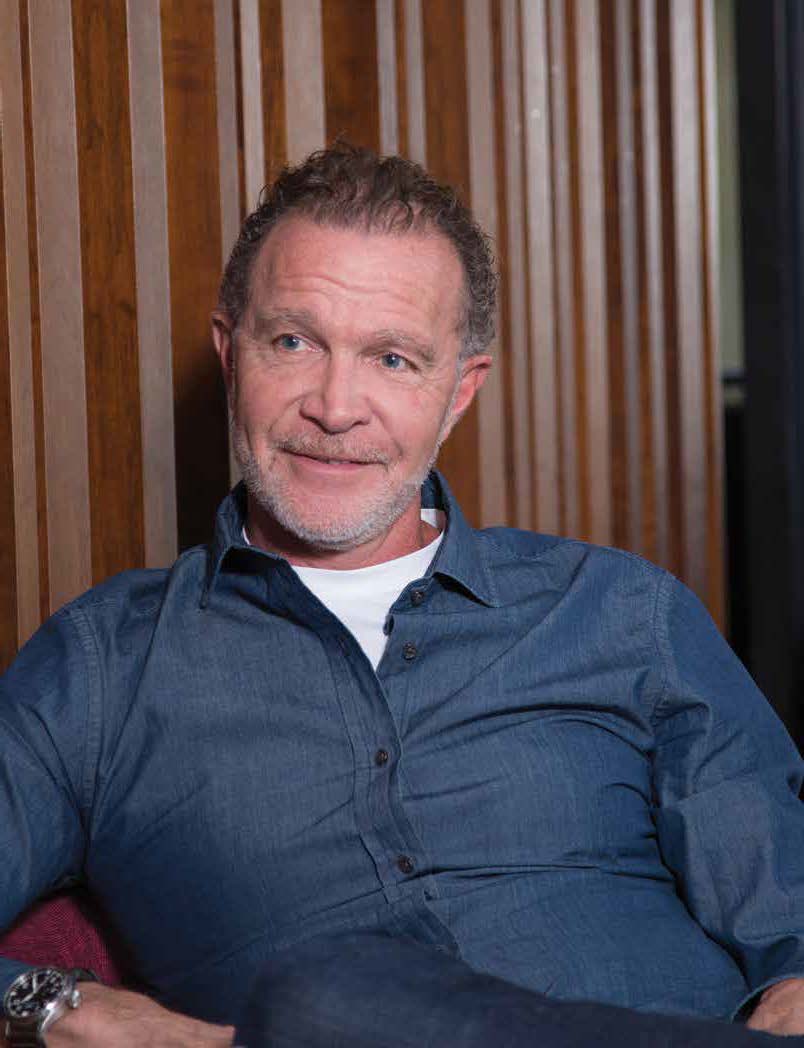 Chef Mark McEwan speaks with literal intention as one would assume a chef would, all while boasting about how truly lucky he is to have the team of people he has maintained solid working relations with – some for up to 25 years. For, as the chef so eloquently put it, "I think when you treat people in a reasonable way and you keep them employed consistently, you develop a nice relationship."