WRITTEN BY SOMNATH CHATERJEE
Being future ready always counts and amongst superbikes, Damon is the biggest disruptor with its stunning Hypersport. This all-electric superbike looks like it has been plucked from the future with its sci-fi styling and long feature list. The brainchild of Vancouver B.C. based Damon Motorcycles, the electric bike has been inching closer to production and has caught our eye for its fresh new approach in applying the science of electricity at the altar of speed. The flagship Hypersport Premiere is all about the number '200' as it has 200hp along with a 200nm power output while having the capability to reach 200mph but also providing a 200 miles range per charge.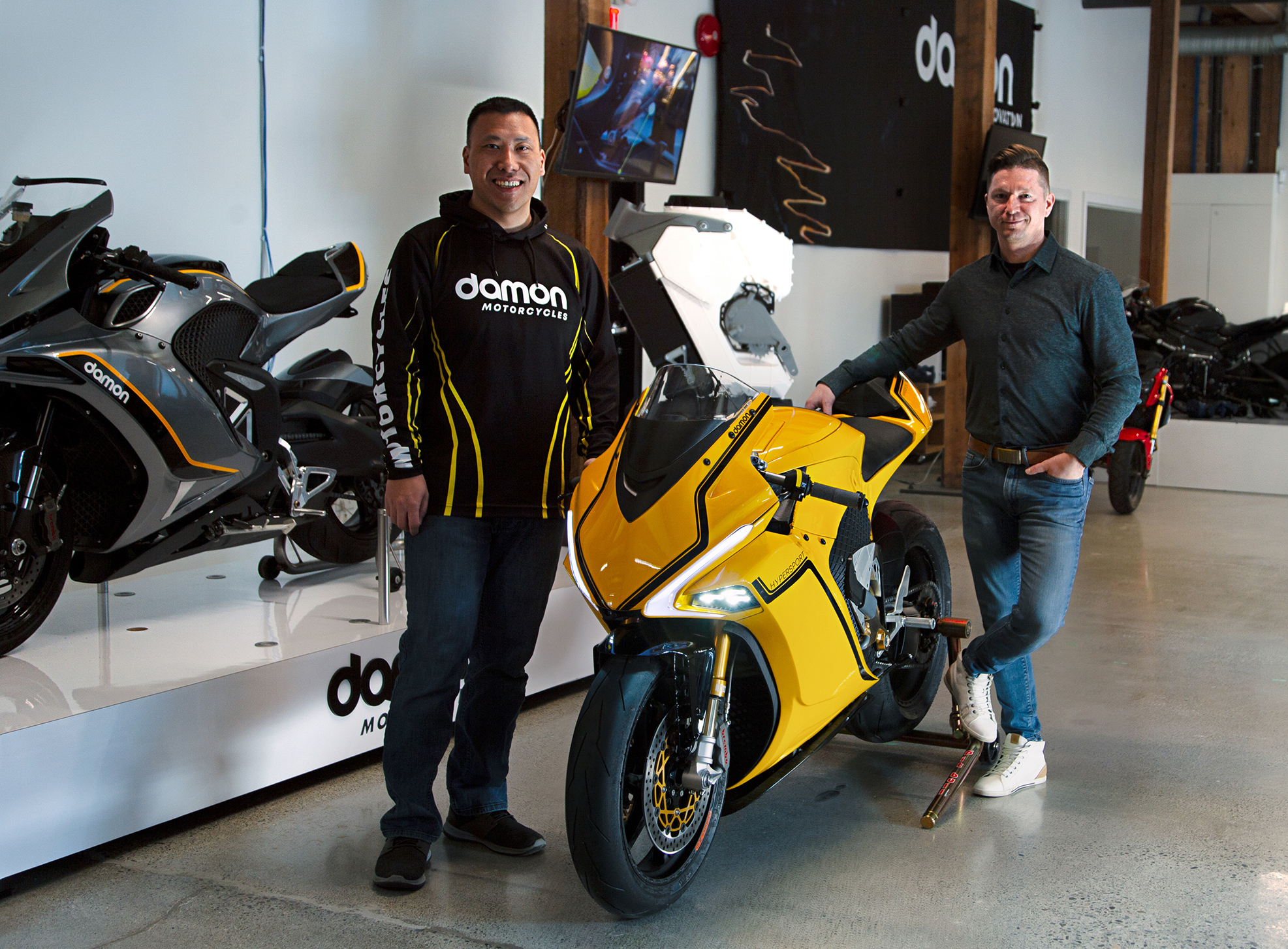 Other than the power, there is a whole raft of technology on board with a CoPilot 360-degree warning system having cameras, radar and other sensors to alert riders. The CoPilot feature is the most intriguing with the on-board neutral net notifying through haptic feedback or the windscreen LEDs. The system also uses front and back wide angle 1080p cameras with monitoring 64 objects. The extra second or two which this feature affords, is certainly important in terms of rider safety. The bike is also connected with Wi-Fi, Bluetooth, over-the-air updates and more. Damon also claims that the bike is a monocoque-constructed, 100% electric, multi-variant powertrain. What this means is that the battery pack is integrated into the frame of the bike itself.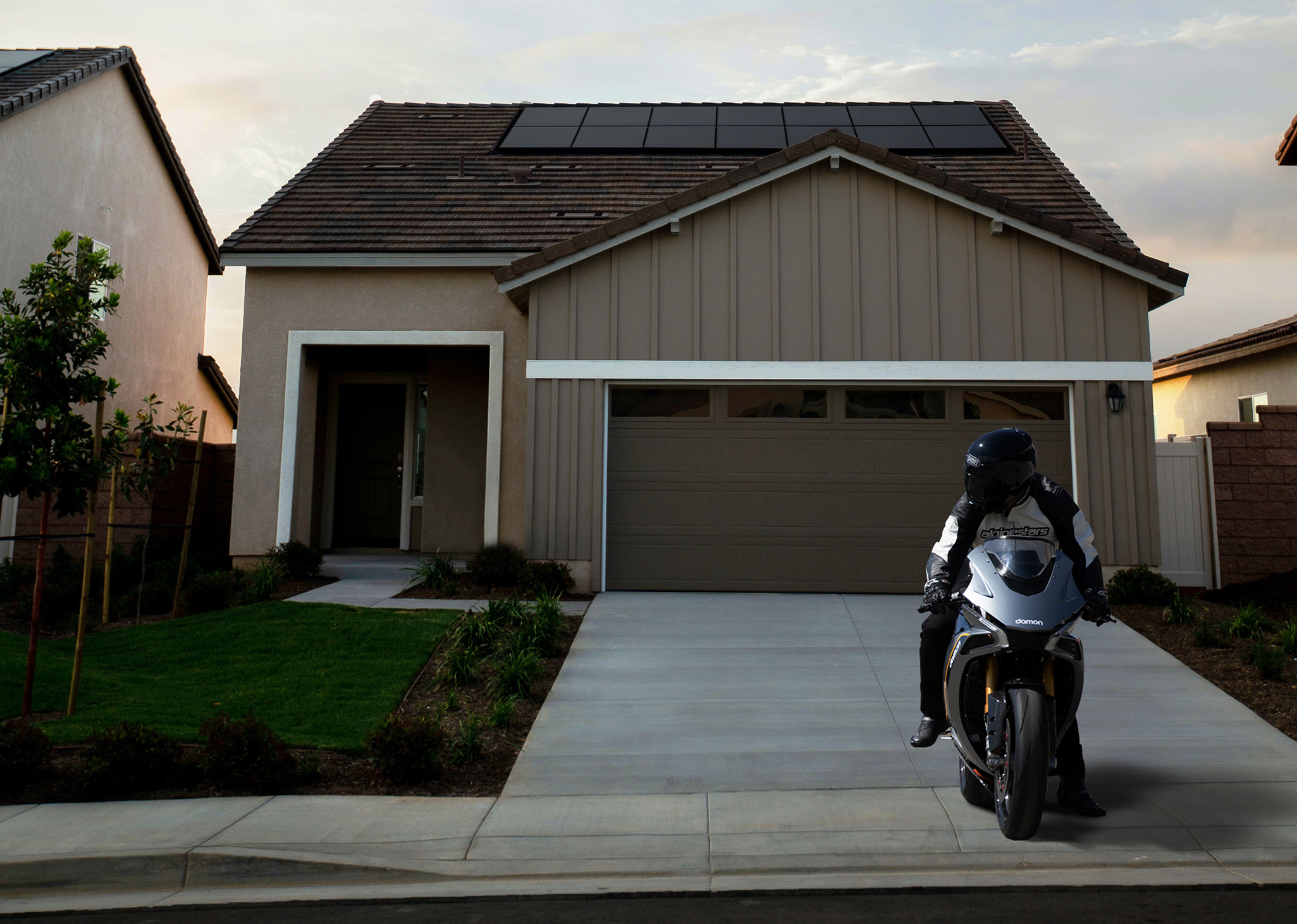 The feature list does not end there with more adjustability added into the mix via the 'Shift' feature where you can change from a commuter riding position to a sport one. Hence, you can change from a relaxed to a more focused riding posture. This will aid flexibility in getting more riders onto its fold. In terms of charging, the Hypersport has built-in Level 1, 2, and CCS Chargers while home charging if of course there.
Currently, there are also newer iterations of the Hypersport series to order with the HyperSport SX and HyperSport SE. The HyperSport SX delivers more than 150 miles range and 150 horsepower while the HyperSport SE gets over 100 miles range and 108 horsepower.
Prices start at $40,000 for the Premier, $25,000 for the HS, $20,000 for the SX and $17,000 for the SE. We haven't yet talked about the design but we will say that it is a superbike in its demeanour and stance while the basic shape mixes futuristic detailing along with adhering to a proper racing bike shape.
Just like cars, electric superbikes have also increased in numbers over the years with newer entrants rubbing shoulders with classic names like Harley Davidson with its LiveWire. The Damon Hypersport is more for the superbike category but the feature list along with range adds practicality plus the bike can be ridden for various situations rather than just being a racing bike.