COVER STORY BY TERESA GRECO
Ifirst developed an interest in fashion and the photographers who were working in this area through looking at the magazines my mother was reading when I was a child.
You know you've made it as a photographer when Lady Gaga comes knocking at your door prepared for a photoshoot with a collection of John-Paul Gaultier's latest outfits in tow. Max Abadian is one of the hottest names in the fashion industry right now. Being associated with stars of the calibre of Kylie Jenner, Gigi and Bella Hadid, Gwen Stefani Cindy Crawford, Keira Knightley, and Julianne Moore has raised Abadian's profile enormously over the last several years. Max Abadian has risen to where he is today as a photographer by simply working hard, following his instincts, and being able to capture his subject's unique personality and spirit through photography.
Growing up as a child in Tehran, Iran, Abadian's interest in fashion and photography began early on. "I first developed an interest in fashion and the photographers who were working in this area through looking at the magazines my mother was reading when I was a child, says Max. "I left Iran when I was 14 and my family moved to Germany and then later to Montreal where my interest continued to grow, and my big early influences were [photographers] Helmut Newton, Guy Bourdin, and Richard Avedon." Max's first camera was a Nikon F1, which his father brought home with him from a trip to Vietnam and he taught his son the rudiments of the craft. Max remembers, "I took pictures of everything. My family, the flowers, and the streets of my neighborhood. I wanted to capture beauty. Beauty in all its forms. It's still my engine today."
As Abadian's passion for photography grew, he eventually built himself a darkroom in the spare room of his apartment and through trial and error, taught himself the skills he required to become a fully fledged photographer. "It was definitely hard work trying to pick up everything I needed to know on my own but I found every shoot rewarding and learned something new each time. It's my character. I've always been a grab the bull by the horns kind of guy. And when I made mistakes, I made sure that I learned from them. Then I picked myself up and off I went again." Although he is still largely self-taught, he did study photography at Dawson's Institute of Photography in Montreal, at the age of 20.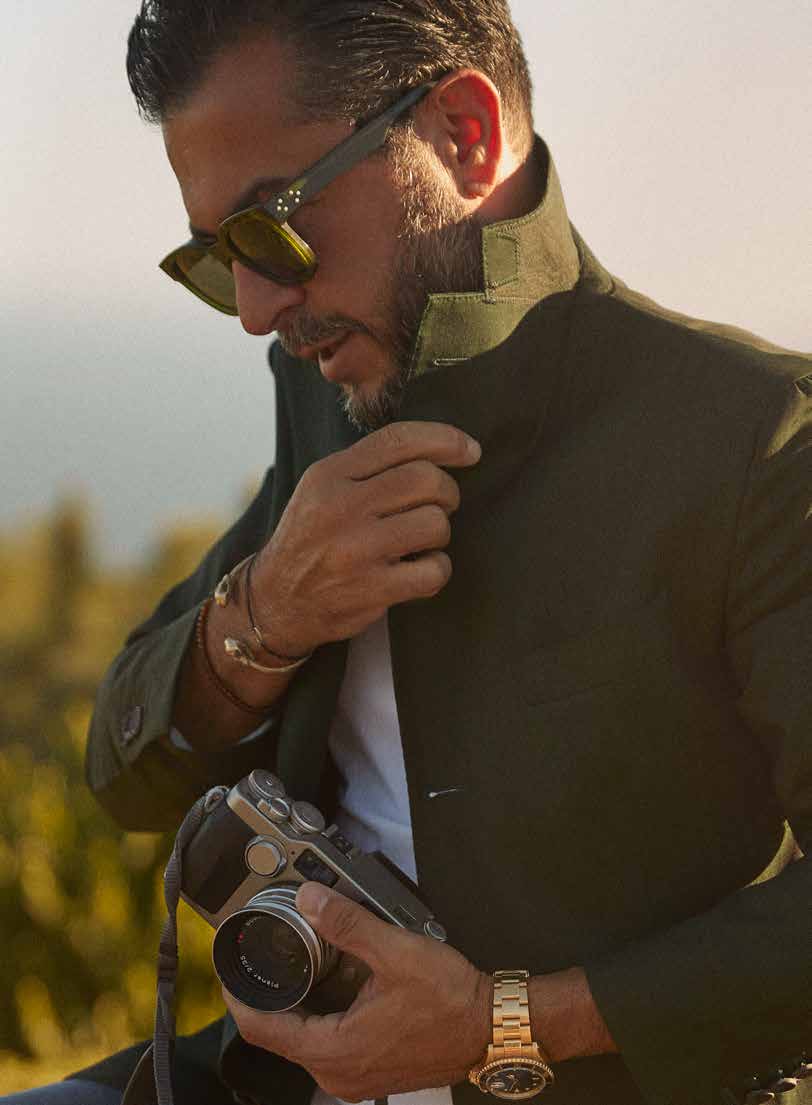 While at Dawson's Institute, to gain experience Max did work for modelling agencies. Over time he refined his technique and started to get noticed for the vibrancy and vitality of the images he was producing and ultimately it led to him landing regular commissioned
editorials. Max expresses, "In my mind fashion is something that is a bit different to other areas of photography. Some of the most beautiful images you can create here are accidents or the result of you trying something different, and that suits my style of working."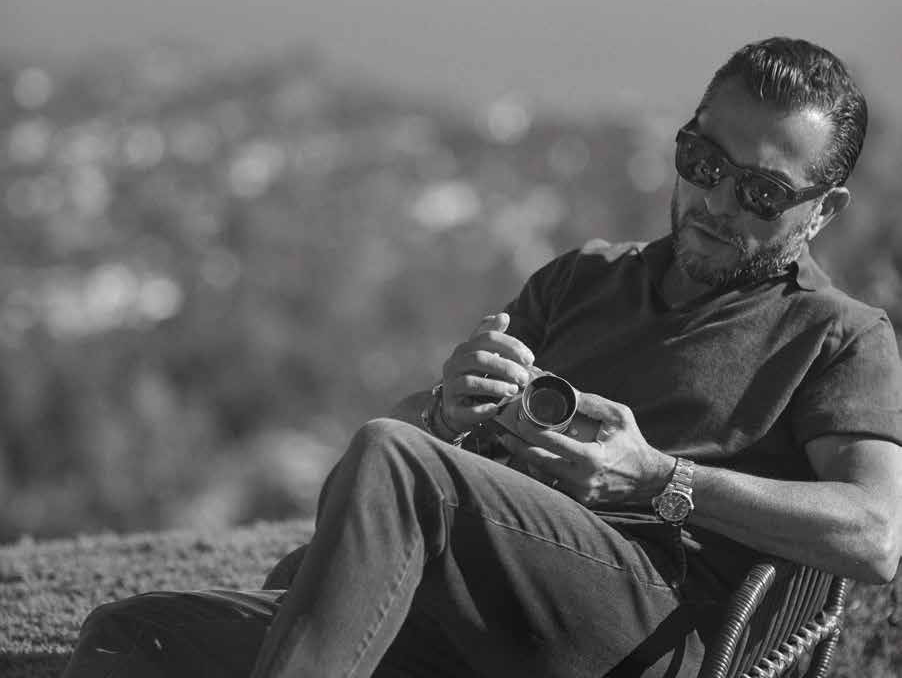 Abadian worked regularly with Canada's Flare magazine, where he photographed celebrities using his fashion style, saying, "I always try to capture the moment and create images that are more or less contemporary. I don't try to make it necessarily like a fashion photoshoot; it's about personality more than anything else. And I try to keep things as simple as possible. I try to focus on the subject."
The Abadian approach is all about making the situation comfortable, staying away from obvious poses and working to create a situation where people can relax and reveal a little more of their soul to the camera. With celebrities who are photographed so regularly, it can be a challenge to get something new and different. Max has managed to build a reputation for getting something special out of his sessions, which is the reason why celebrities like Gwen Stefani are so keen to work with him on a regular basis. Max's approach for fashion and celebrity shoots is usually quite different, saying, "With actors and actresses, I would much rather they just show me who they have. I don't want to give them restrictions. I just want to capture something of who they are; that's why we're there."
Max shares this about the time he worked with Gwen Stefani in one of his favorite locations, Monte Carlo: "The Gwen Stefani shoot in Monte Carlo was my favorite. It was a beautiful experience. All in all, it was beautiful. She is a fantastic, fantastic woman! She's so easy to work with. She's so down to earth and humble. Most of the celebrities we shoot are great people and they're great to work with. I have high respect for people who I work with." Max Abadian has since photographed many of the most celebrated icons over the course of his career including others such as Jennifer Lawrence, Alicia Keys, Rita Ora, Daria Werbowy, Miranda Kerr, Fergi, Gigi Hadid, and Jeff Goldblum. His work has appeared in top publications such as Vogue, Vanity Fair, Glamour, Grazia, InStyle, Pulp, and the National Post, as well as numerous international advertising campaigns. Abadian maintains, "My photographic ambition is to capture both outer and inner beauty by making the people I photograph feel relaxed and at ease."
Abadian's photography has gained North American acclaim. He was most recently awarded the "Image Maker of the Year Award" at the 2019 Canadian Arts and Fashion Awards. Abadian's work exemplifies his belief that "The role of the photographer is to be intensely attentive to his subject because something precious can happen at any time. My role is to allow the person who is posing for me to fully express a part of themselves and for me to capture that moment." The photos Abadian has captured of stars and models are known to reveal a femininity that is often considered to be 'very sexy'. Max believes this to be true of his work saying, "Absolutely. And for the simple reason that fashion is in itself sexy, period. In my eyes, fashion photography is the sexy side of photography. And then, I like to show women who have confidence in themselves, who are sexy and in full possession of their means. It is, moreover, this spark of intelligence that I'm trying to capture every time I take a photo of a woman– whether she's a Hollywood actress or a supermodel."
Photographing celebrated legends and up-and-coming stars alike, Abadian currently splits his time between Montreal, Canada, Los Angeles, and New York. Occasionally, when Max shoots for a catalog, he'll shoot in Miami, New York, Montreal or London, but when he shoots high fashion with celebrities or models, the locations are mostly in New York or Los Angeles. Max has always been proud to call Montreal his home and is where he wants his family to grow up. "We are lucky to live in Montreal! It's an easygoing city and open to the world. And as a father of three, I have to give them the opportunity to grow up in an environment where we speak two languages and where one is exposed to two cultures. For me, life in Quebec and Canada is a plus! On a professional level, I'm happy to be in touch with the immense talents found in Canada!" shares Abadian, who is a proud Canadian and advocate for Canadian talent.
Max is inspired by so many things, including daily life events, his family, and nature. However, he has also drawn inspiration and knowledge from many photographers who are no longer with us and from some who are still working. He remembers a pointer that which he still applies to this day. Abadian tells his clients to, "Think about comfortable things. Try to stay comfortable, do it less posey and as natural as possible. And to be yourself because the portrait is about you; it is meant to capture the soul of the person."
Being a photographer in the fashion industry for over the last 30 years, Max's approach has evolved with the changes in technology. Since Abadian first became involved as a photographer, he remarks, "Everything now goes very fast. We have to adapt, not only at the level of technology but socially too because the [photography] teams are bigger than before. In a photo session, everyone expresses their point of view now, because we can see the result instantly; which was not the case before the digital era! With the media, the stars are increasingly controlling their image; which is a real job because they are connected with the rest of the world at all times and send photos. The stars know what they want and you have to work as a team." Being able to work collaboratively with others is what Abadian believes helps make a photographer successful. He states, "Talent, in my opinion, is 50% or 60% of the success, and personality does the rest. It is necessary more than ever to know how to work in a team, listen to others and make compromises. In any case, it's worked like this for me!"
He describes himself as being, "Very critical [of his work]!! I'm never completely satisfied with my photos because I have the feeling that I could always do better. But I admit that when I look at the photos I took at the beginning, I do not find them so bad, after all!" Max's desire to push his limits as a photographer is what has brought him to where he is today, where his exceptional work speaks for itself. This advice offered by Max to aspiring photographers is advice which he himself has lived by and inspires us all to do the same, "Do it for the love of it. If you love something, everything will work out beautifully."