Written By Mercedes-Benz Canada
The story of Mercedes-AMG starts in 1967 in an old mill in Burgstall, Germany. This is where two former Mercedes-Benz engineers with a passion for motorsport began tuning Mercedes-Benz engines for racing.
It was a vehicle nicknamed "The Red Pig" that first put AMG on the map in motorsport communities. At first people underestimated this large Mercedes-Benz SEL sedan because it didn't look like the smaller, more traditional racecars it was competing against. But, with its powerful AMG engine, "The Red Pig" surprised everyone by earning a class win and second overall at the 1971 24 Hours of Spa in Belgium.
It's fair to say that from the beginning, AMG has been breaking the mold.
Mercedes-AMG is a brand built upon a true passion and obsession to innovate, drive performance, and push the status quo. A brand that can be described as a Maverick.
So, to capture this ethos during the recent Canadian Grand Prix in Montréal, Mercedes-AMG hosted 'Mavericks of Motorsport', a panel discussion among three motorsport champions who all share the Mercedes-AMG "maverick mentality" and a determination to consistently drive performance and challenge the status quo, both on and off the track. The discussion, held at the Ritz-Carlton Montréal ahead of the weekend's races, was moderated by Canadian sports broadcaster, producer and entrepreneur, Kayla Grey.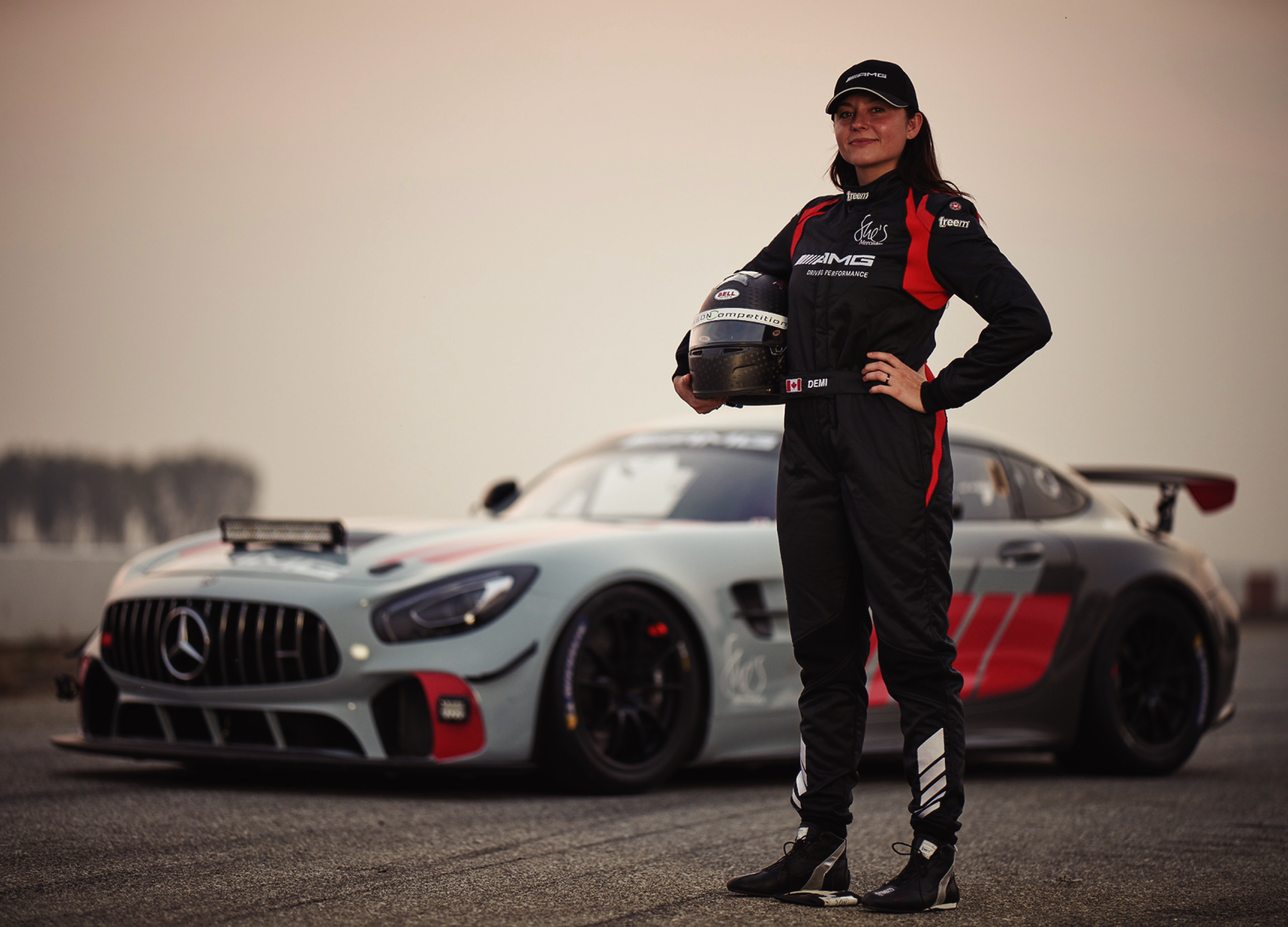 Headlining the panel of mavericks was none other than Mercedes-AMG PETRONAS F1 Team Driver Lewis Hamilton, who embodies pushing boundaries and challenging perceptions more than most other F1 drivers. The seven-time world champion — six of those won driving for Mercedes — has long leveraged his global platform and influence to drive meaningful change in motorsport and beyond. More than just a global sporting icon, Hamilton is a social activist, fashion designer, musician and force for combating racism and increasing diversity, leading him to be named one of TIME Magazine's 100 most influential people in 2020.
Hamilton started by sharing how from a young age, his passion and talent for racing gave him strength: "I felt like when I got into go karting, I felt like the superpower. And I felt like I was able to do stuff that no one else around me could do and it gave me strength. It gave me this tool to really grow and be strong."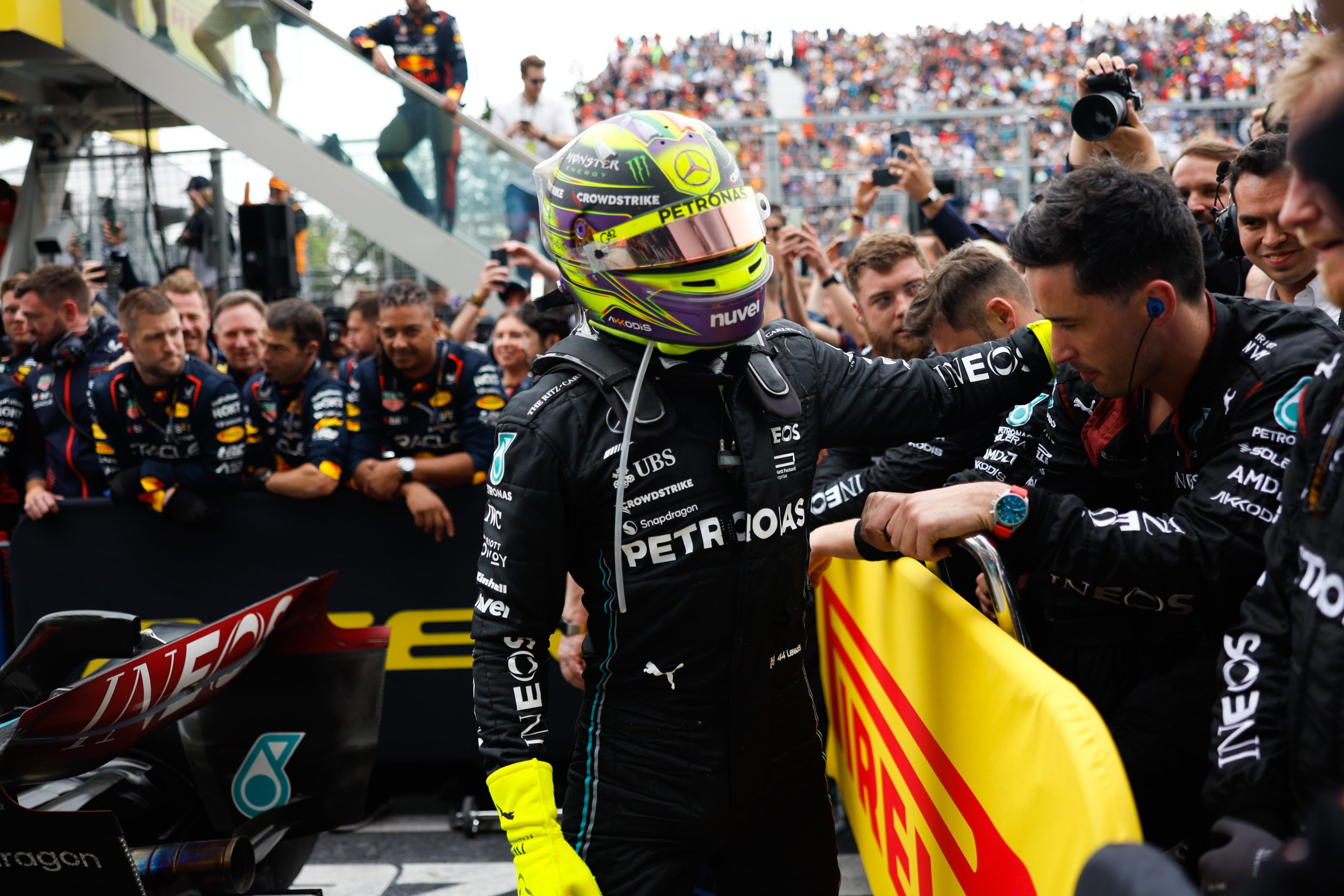 Alongside Hamilton were Canadian racecar drivers, Demi Chalkias and Marc Lafleur, both past winners of the CASC Pirelli Sprint GT3 championships.
Stouffville-born Chalkias entered motorsport first with karting in 2012, overcoming financial obstacles to support her car racing ambition by working a variety of jobs, including waiting tables and working at a dealership where her knowledge and passion for cars quickly advanced her to become a business manager. In her first five years of car racing, she won two CASC Pirelli GT3/GT4 Sprint Championships. Then in 2021, life threw her another obstacle – this time health related, a Tenosynovial giant cell tumour (TGCT) diagnosis in her left knee.
Within months of her recovery after surgery, Chalkias defied all odds and was back behind the wheel to compete in 2021. In 2022, she raced in a shootout against drivers from all over North America and was the only female in the competition.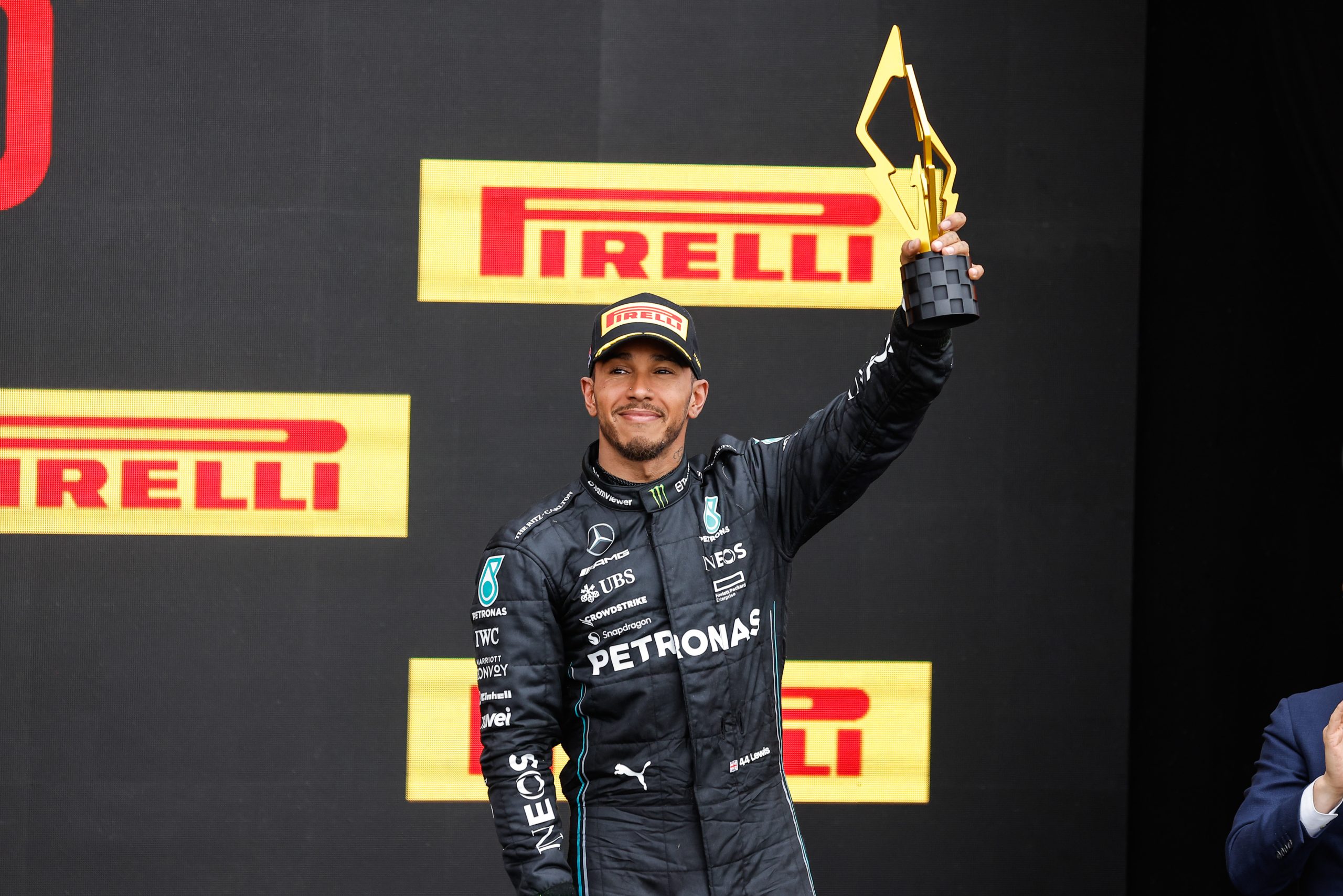 Like Chalkias, Cornwall-born Marc Lafleur took an unconventional route to racing. Coming from humble beginnings, this serial entrepreneur founded e-commerce platform TruLOCAL in 2016 and went on to sell it for $16.7 million a mere five years later in 2021. This incredible success allowed him to pursue his lifelong dream of driving a racecar. He started his motorsport journey in 2021, channeling his energy to exceed all expectations and become the 2022 CASC Pirelli Sprint GT3 Champion and Rookie of the Year.
There could not have been a better matched trio. They shared perspectives from their different backgrounds and personal journeys to racing, chatting about what fuels them to think and act in independent ways, to break norms, and to face and overcome challenges. Chalkias, Lafleur and Hamilton each emphasized their hopes to see increased diversity and representation in motorsport.
"I love racing. In doing so, I love showing girls they can succeed in male-dominated sports. In motorsport and beyond, we need to create a culture where everyone feels comfortable to be themselves and pursue their passion," said Chalkias.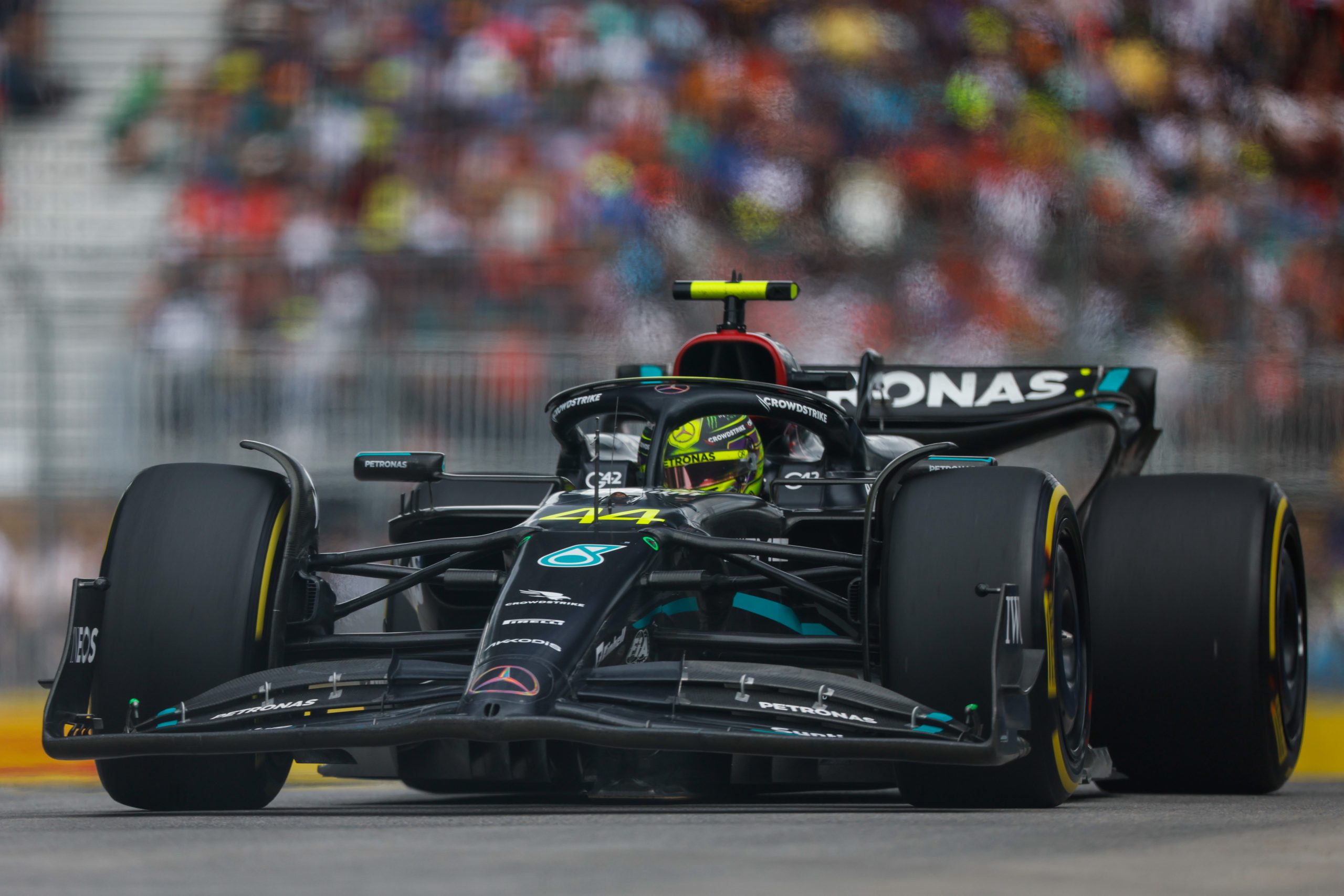 Lafleur added his thoughts from a business perspective: "Whether it's entrepreneurship, business, or driving a racecar, I want to inspire others and be an example that you don't need a silver spoon to chase your dreams. My passion is working with the next generation of entrepreneurs, letting black and minority entrepreneurs know that we don't just deserve a seat at the table, the table was made for us."
On his wider purpose, Hamilton said, "Ultimately, I don't really care to be remembered as the greatest or one of the greatest in my sport. I feel more passionate about being able to look back at the sport [after] 10-20 years and see that it is more diverse, more accepting [and] more inclusive."
While work still remains, there are strides being made in this area. The Mercedes-AMG PETRONAS F1 Team was recently awarded the inaugural Princess Grace Positive Impact Award for its Accelerate 25 program — a pledge to recruit 25 percent of new team members from under-represented groups in each year from 2021 to 2025. In two and a half years since announcing this pledge, the team has already made positive progress towards this target, increasing representation of female team members by over 50 percent and tripling the percentage of employees from a minority ethnic background compared to 2019.
Fuelled by the success of the program, Hamilton noted that he got other teams to sign a diversity charter: "That's a part of my job, I think. That's part of my purpose here."