Celebrated for his multifaceted talent, Henry Cavill stands on the precipice of an exciting new chapter in his illustrious career, anchored by his upcoming role as the title character in the 2024 spy comedy film Argylle. Best known for his iconic portrayal of Superman in the DC Extended Universe (DCEU), Cavill's journey from the Man of Steel to a diverse array of roles and upcoming projects is a testament to his versatility and unwavering commitment to his craft.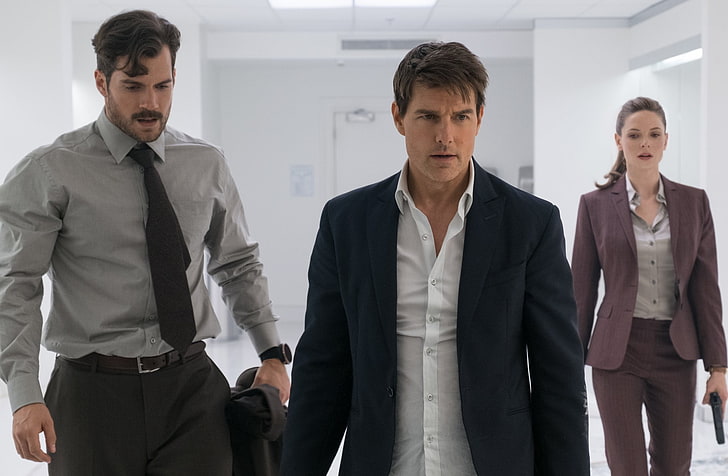 Argylle, directed and produced by Matthew Vaughn, and written by Jason Fuchs, is poised to deliver a sensational cinematic experience. This espionage thriller showcases Cavill as a "larger-than-life action hero with a wink," says Vaughn, "I needed someone who was born to play Bond — which Henry is — and then nick him before Bond did."
The film follows the globe-trotting adventures of a super-spy named Argylle (Cavill) across the U.S., London, and other exotic locations. What adds to the anticipation is the star-studded, award-winning cast, including luminaries like Sam Rockwell, Bryce Dallas Howard, Bryan Cranston, Catherine O'Hara, John Cena, Dua Lipa, and Samuel L. Jackson. Argylle is scheduled for release in the United States on February 2, 2024, by Apple Original Films and Universal Pictures.
This new phase for Cavill may include him starring in the upcoming Highlander reboot, which holds the promise of revitalizing the iconic franchise in the future. The Highlander franchise, which originated in 1986 with a fantasy film starring Christopher Lambert, has been shrouded in rumours of a remake since as early as 2008.
The director Chad Stahelski, renowned for his work in the action thriller series John Wick, has recently confirmed the ongoing development of the Highlander reboot. Stahelski's involvement lends a sense of anticipation to the project, given his track record for delivering high-octane action and captivating storytelling.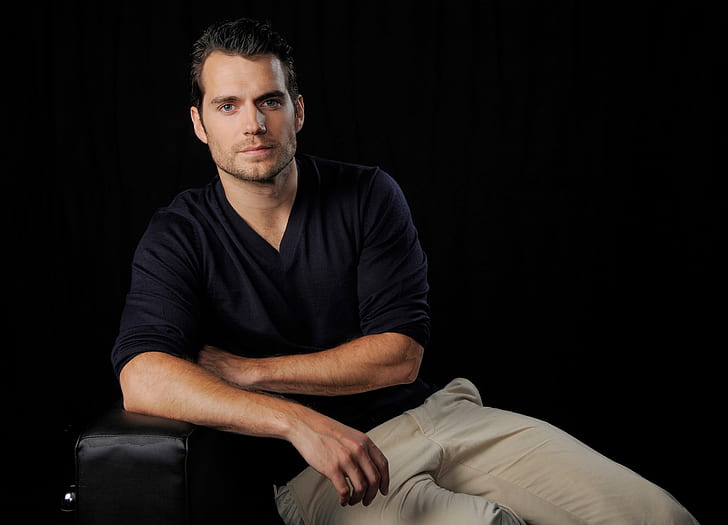 Cavill's foray into the world of Superman began with Man of Steel (2013), a modern reimagining of the beloved superhero. This film not only revitalized the character but also achieved unparalleled commercial success, becoming the highest-grossing Superman film, amassing an astonishing $700 million at the box office. It was precisely the kind of narrative that breathed new life into Superman for a contemporary audience.
Yet, Cavill's artistic prowess transcends the confines of iconic heroes. In 2018, he undertook the role of August Walker in Mission Impossible – Fallout. As the formidable antagonist tasked with surveilling and, if necessary, eliminating Ethan Hunt (portrayed by Tom Cruise), Cavill's portrayal injected profound intensity into the blockbuster franchise. Director Christopher McQuarrie attested to the character's evolution into an increasingly menacing adversary as filming progressed, solidifying August Walker's status as one of Ethan Hunt's most formidable foes.
Cavill's meteoric rise continued with his portrayal of Geralt of Rivia in the Netflix Drama Series The Witcher (2019). Embodying established characters such as Superman or Geralt carries a weighty burden of fan expectations. In Cavill's own words, this responsibility demands that he does justice to the character, remaining faithful to the source material. His dedication to breathing life into Geralt, a character hailing from the revered book series by Polish writer Andrzej Sapkowski, resonated deeply with audiences.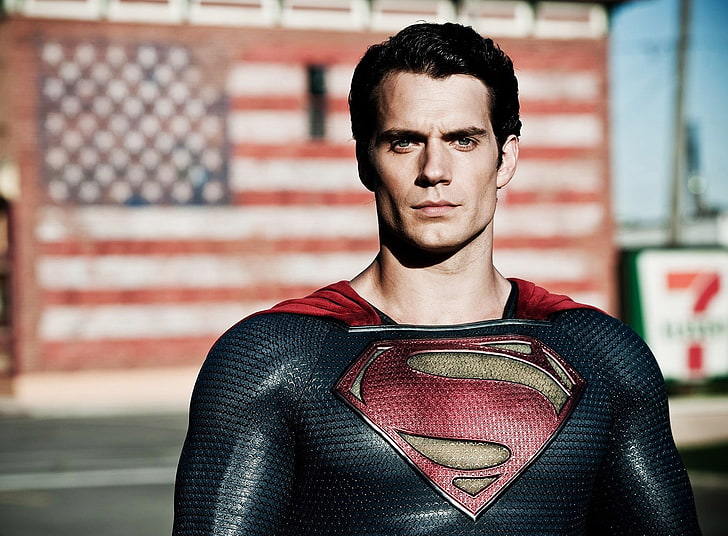 On the near horizon was Cavill's cinematic foray into the British mystery film Enola Holmes (2020), where he stepped into the iconic shoes of Sherlock Holmes. The film's narrative drew inspiration from Nancy Springer's popular Enola Holmes Mysteries book series, promising a novel perspective on the world's greatest detective and his remarkable family.
Born on May 5, 1983, Henry grew up on the island of Jersey, the largest of Britain's Channel Islands, where his father worked as a stockbroker and his mother a homemaker. He is the fourth of five brothers who filled the family home with frantic energy. He was educated at Stowe School, one of England's top private schools, and was plucked out of a drama class in his final year to audition for a role in the movie The Count of Monte Cristo. He landed the part and never went back to class. "My career went on from there, and I ran with that ball. But I wasn't popular in school. I didn't gain any advantages. I know I wasn't the most intelligent student in school. I missed out on the university years," he says, "which, I guess, is part regrettable. But I don't like to focus on things that I missed out on."
One early supporter of Cavill was Russell Crowe, who these days plays Superman's father. Crowe was shooting a movie at Stowe, and they had a chance encounter that offered Cavill some early professional encouragement. After the exchange, Cavill received a care package from Crowe bundled with a note that read, "The journey of a thousand miles begins with a single step." That was just the boost Cavill needed to continue to pursue acting as a career. The note also served as motivation in times when "I was getting turned down for roles, I'd look at it and say, 'Okay, keep on plugging'" Cavill recollects.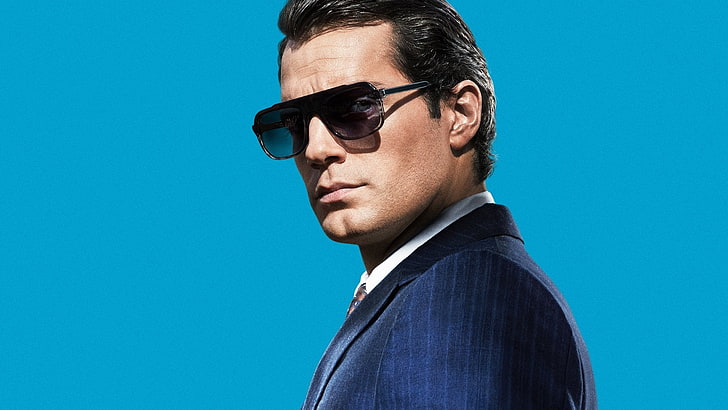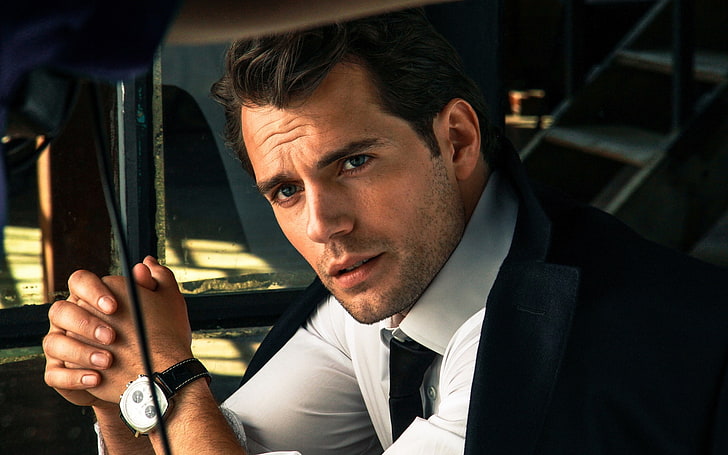 Now, as an international movie star, Cavill enjoys the fruits of his labour. Cavill's earnings are estimated to be between $8 million and $10 million per movie — a price tag that is likely to go up. It is rare to find a famous actor that speaks so candidly about his financial motivation, but Cavill isn't bashful when it comes to outlining the perks of his profession. "I'm not just doing this for the art. The money's fantastic, and that's something which I deem, although it is frowned upon, very important.
You've got to enjoy life! I mean, you've got to! When I'm making money I'm spending it on nice stuff, whether that be lavish holidays for me and my friends or just seeing something and going in a shop and saying, 'Yeah, I want that for the house,' and buying it. Spending money on my friends, buying dinner for everyone, drinks for everyone, it's a nice place to be, and I like people to feel cared for," he expounds.
As Cavill is a regular on red carpets around the world, he was chosen to be the unashamedly masculine face of the fashion brand Dunhill, claiming Henry "epitomises the modern British Gentleman – one who is in possession of effortless style and indefatigable self-assurance."  "I work very close with Dunhill. They're fantastic – they make really stylish menswear, as well as leather goods. They design great suits– and classy casual wear, too," he raves. After having played the impeccably dressed lead role, Napoleon Solo, in The Man from UNCLE (2015), Henry admits, "I have always liked wearing a good suit."
Of course, he travels a lot for work but spends most of his time in London.  Cavill has a house in Kensington and often dines at Cut, Wolfgang Puck's restaurant in the 45 Park Lane hotel. "It's my favourite steakhouse," he says.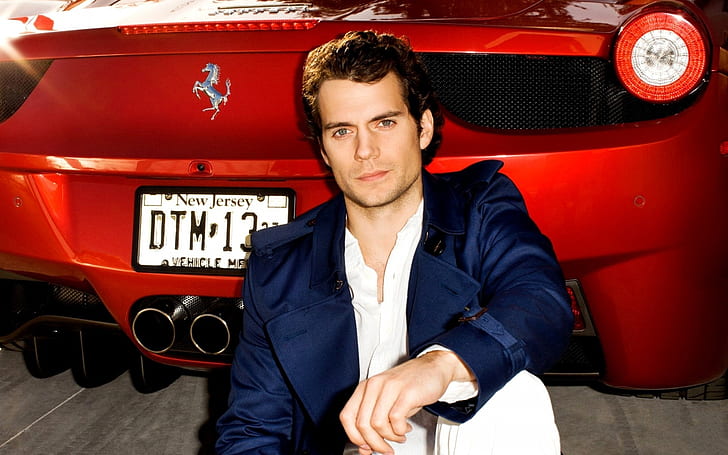 Driven by a strong work ethic, Cavill prefers the opportunity to take on projects he thinks are exciting and to work with people he finds inspiring. He is interested in the James Bond 007 role. "If the opportunity were to arise, it would be something that I would strongly consider," he states, choosing his words carefully. It appeared highly probable that Cavill would assume the role of Bond in 2022, especially after he had to step away from The Witcher due to creative disagreements. Ironically, he also relinquished the role of Superman just months after his much-anticipated return. Becoming the next Bond would have been a fitting consolation for losing these two iconic characters. However, as of now, there is no news on that front. Considering the dramatic conclusion of No Time To Die, it might be quite some time before a new James Bond film even begins production.
In the world of entertainment, Henry Cavill shines as an accomplished talent, fearlessly embracing various roles and venturing into new creative territories. With his upcoming lead roles in the Argyll movie and Highlander reboot, our anticipation grows for the exciting contributions this versatile artist will make to the screen in the future. Cavill shares, "I see it more as timing. Timing has been everything for me, and I'm grateful for that. Getting the chance to grow and evolve, take my time. I'm a firm believer in everything happening for a reason. Certainly, when it comes to your career. And in this business, 99 percent is rejection. I'm no different from anyone else."