THE VISION IS TO ELEVATE TATTOOS TO FINE ART STANDARDS. IT IS ART AND NOT A REGULAR TATTOO. THE GOAL WITH HEARTLESS INK IS TO HAVE THERE BE NO DIFFERENCE BETWEEN THE PAINTINGS YOU SEE ON THE WALL AND THE TATTOOS I DO; YOU WOULDN'T PREFER ONE OVER THE OTHER,
Esteban's instinctive artistic talent, when combined with his mastery of realist and classical art, traverses the boundary of fine art on canvas created on the human body. His artwork exists in both realms simultaneously, where it represents an extraordinary fusion of fine art techniques with a contemporary approach to communicating his client's vision through body art. Esteban's artistic philosophy – tattoos are a form of fine art – is superbly conveyed with every masterpiece he has inked on his clients' bodies.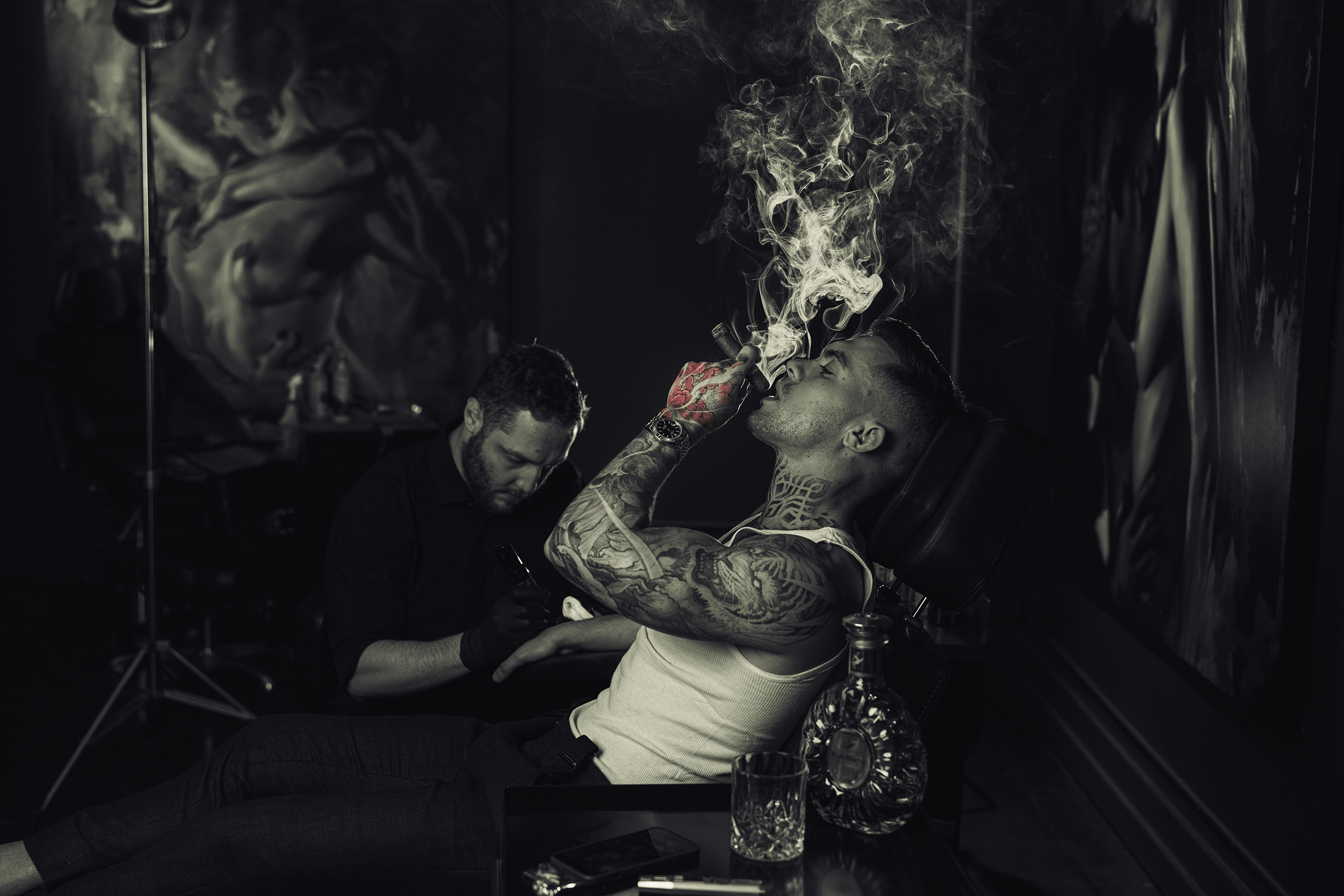 Esteban has differentiated himself from other artists on a global level because of his endowed artistic gifts, which he and those closest to him discovered at a very young age. He has never lost touch with his deep-rooted passion for art, and this has incessantly propelled him toward the international acclaim he has deservedly earned. To truly understand Esteban's art, one must know his personal history and how he surmounted endless obstacles that consistently challenged his unwavering dedication to pursuing his life purpose.
Born in an impoverished small town in communist Cuba on May 30, 1992, Esteban was the middle child (with an older sister and younger brother) of Esteban and Marjoris Rodríguez. When Esteban was a young boy, his parents and teachers considered him a difficult child, and he was supplied with drawing supplies and art books to keep him engaged. "At the time, I always loved it. It felt good when I did it like everything else didn't matter. And what I created always impressed others," says Esteban. At eight years old, he recalls looking at a book of Renaissance art and feeling enamoured and intrigued by a picture of the Sistine Chapel. At that very moment, Esteban first understood the power of art and the creative mind. He was inspired by artists like Michelangelo, da Vinci, and Rembrandt, who sparked his interest in the arts, and this marked the beginning of what would eventually become a very fulfilling career for Esteban.
I NEEDED TO MAKE A LIVING FOR MYSELF AND TO SEND WHATEVER EXTRA I HAD TO MY FAMILY. AND ALTHOUGH I WAS YOUNG, I ALREADY HAD DREAMS OF MAKING IT AS AN ARTIST. I REALLY WANTED TO SHOW THE WORLD MY TALENT AND BECOME A FAMOUS ARTIST. I BEGAN PAINTING ICONIC IMAGES OF CUBA, SUCH AS CARS, CIGARS, CHE GUEVARA, CUBAN WOMEN, AND LANDSCAPES OF HAVANA, EVERY EVENING AFTER SCHOOL, WHICH I SOLD TO TOURISTS AT THE MARKET,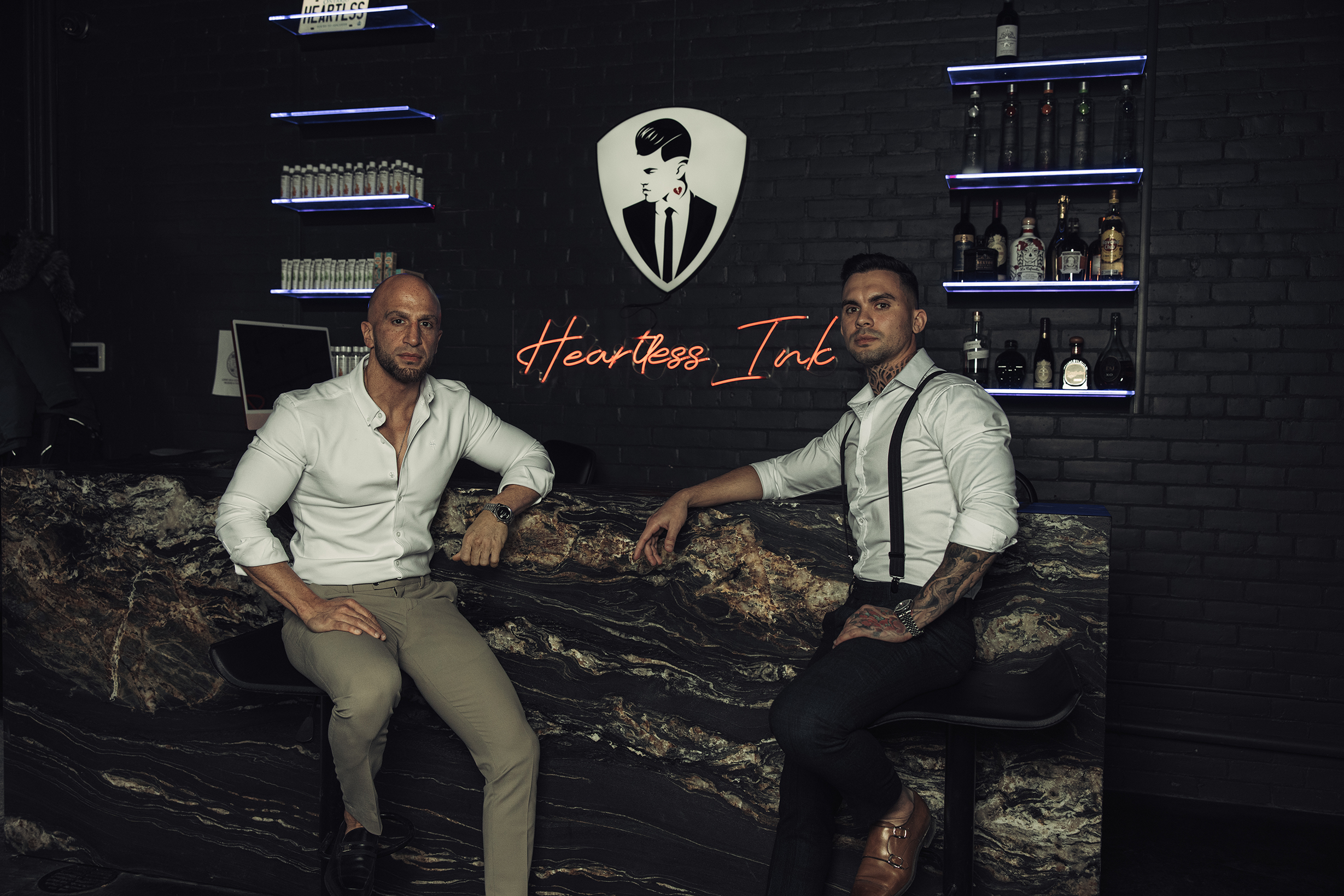 At a very young age, Esteban demonstrated an incredible ability to capture the world around him in his mind and transfer that visualization onto a canvas with a brush or a pencil. Esteban was chosen as one of Cuba's most talented children and was placed in a special boarding school for the arts in Holguin, Cuba, at 14 years old, where he started his formal art education. Being away from his family also required Esteban to begin earning money for food and other necessities
Upon successful completion of his secondary education, Esteban was automatically transferred to the National University of Arts in Havana, Cuba. Esteban had begun questioning the political and economic situation of his country and was against the communist ideology. He soon realized that the curriculum offered at the university was limited and lacked the basic fundamentals; this, together with the shortage of resources, pushed him to leave his homeland to further his education and look for new opportunities in another country.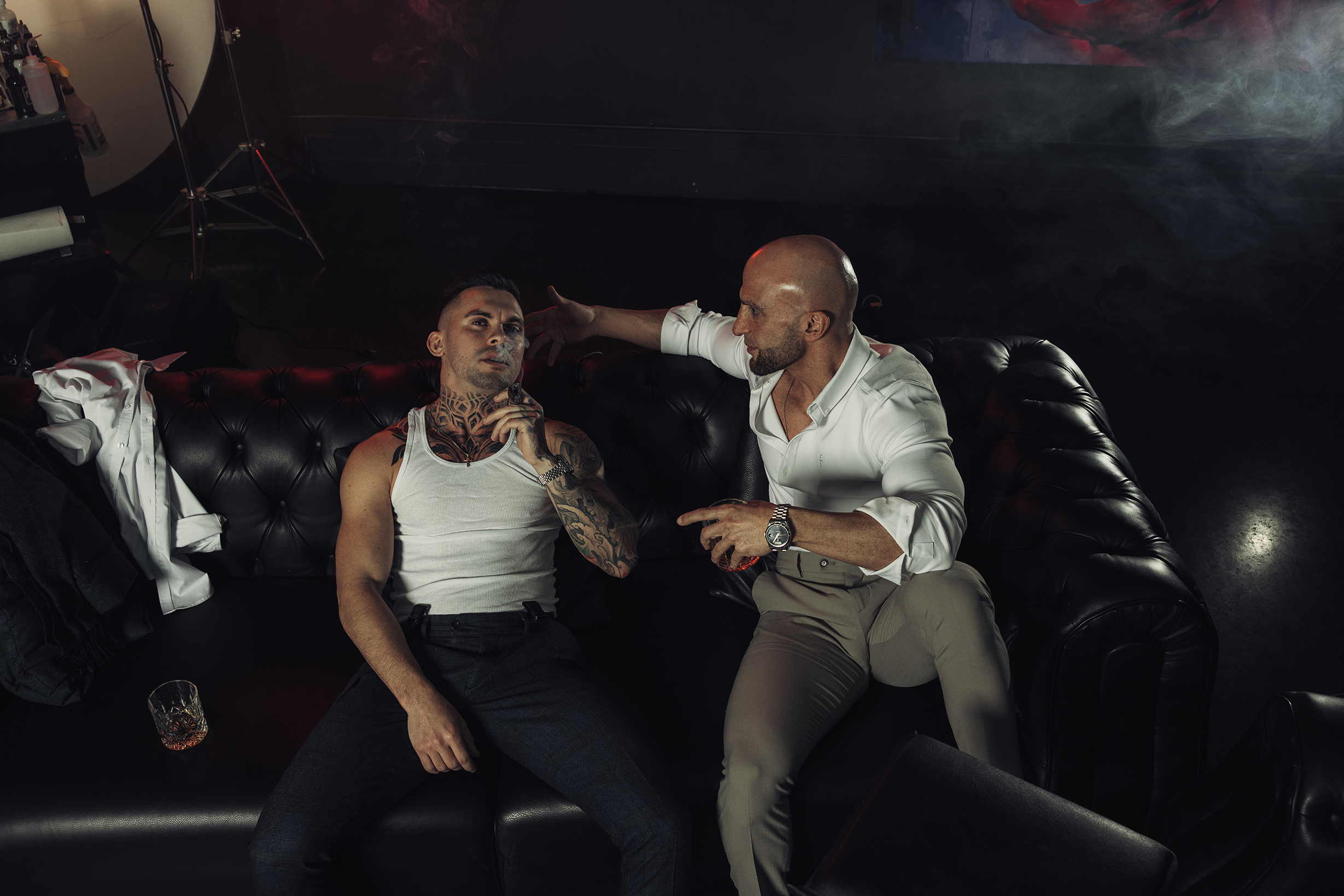 With the help of an uncle who lived in Canada, Esteban miraculously defied the odds and was allowed to leave Cuba in 2012 by getting a student Visa to come to Canada. Esteban, now at the age of 20, had been accepted to further his art studies at the Academy of Realist Art in Toronto, a unique teaching environment where students learn classical drawing and painting skills based on 19th-century European atelier techniques.
The first few years in Canada were hard for Esteban, and like many other immigrants, he had to resort to working in the construction industry in order to pay for tuition, room and board.
I HAD TO SWITCH TO THE EVENING ART CLASSES FROM 6-9 PM TO START DOING CONSTRUCTION. I'D WAKE UP AT 4 AM AND GET TO THE JOB SITE BY 7 AM. I DID GENERAL LABOUR, DEMOLITION, ROOFING, AND EVENTUALLY CARPENTRY AND HARDWOOD FLOORS. I'D FINISH AROUND 5 PM AND THEN RUSH TO MY CLASS AT 6 PM. I'D LITERALLY SHOW UP TO SCHOOL WITH MY SAFETY BOOTS AND HELMET HANGING ON MY BAG AND EATING A SANDWICH FOR DINNER. I'D DO MY THING FOR THREE HOURS AND EVEN STAY LATER TO CATCH UP,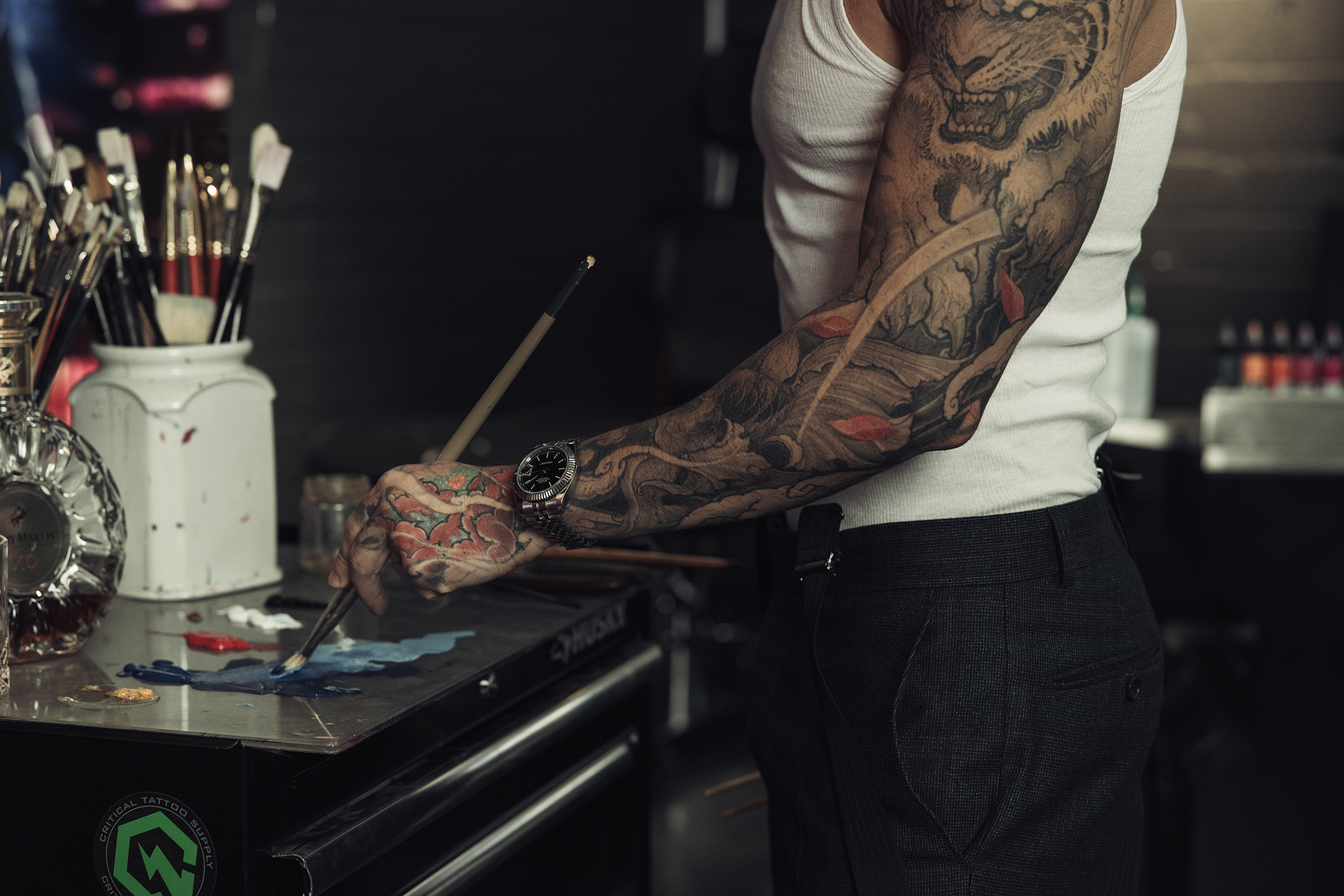 Esteban had developed a strong reputation as an art mentor and built a significant following. It was during this time that he was approached by tattoo artists seeking to improve their artistic abilities. He began to take notice of the immense potential that lay dormant within the tattoo industry, an industry that has been dominated mainly by artists who have little to no formal training in the fundamentals of art. This presented a unique opportunity to Esteban:
Esteban's creativity, work ethic, and steadfast desire to support his family in having a better life in Cuba have always kept him intently focused on his goals and aspirations. No matter what sacrifices were necessary or how hard he needed to work, Esteban has remained resolute in pursuing his heart's desires. So, after almost two years of tattoo training and working in a makeshift studio in his own home (and saving every dollar he earned), on May 1, 2022, Esteban and his business partner, Ash Khani, opened the doors of Heartless Ink Tattoo Boutique and art gallery.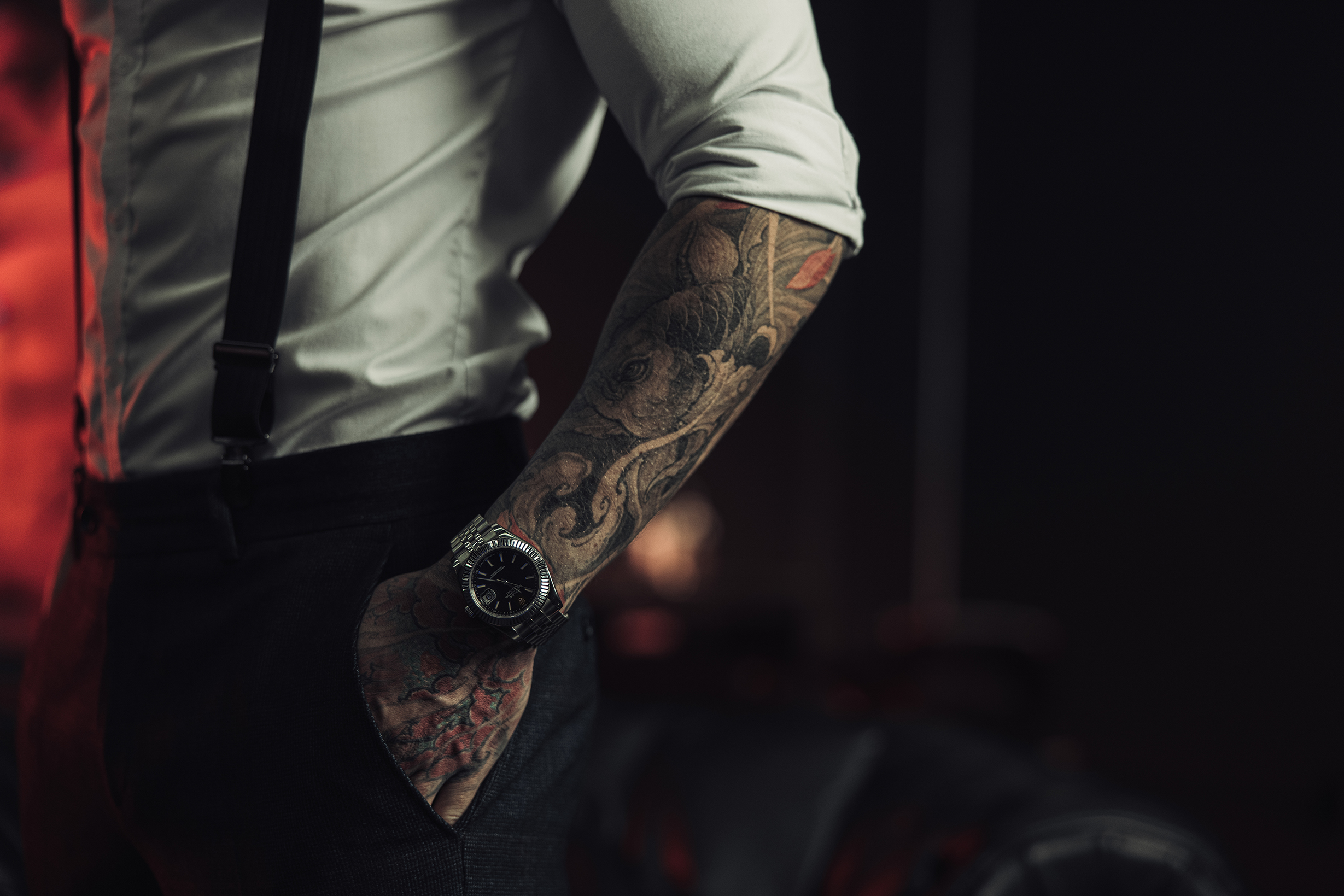 I FELT THAT ALL THE WORK I HAD PUT INTO THE LAST TEN YEARS OF CATCHING UP IN A NEW COUNTRY HAD LED ME TO THIS – MY MOMENT. IT WAS TIME FOR ME TO REALLY DO WHAT I BELIEVED IN AND DEFEND IT,
Today Heartless Ink is an established art studio where Esteban utilizes his passion, extensive knowledge and skill to produce some of the world's finest tattoo art and oil paintings. The boutique hosts a team of exceptionally skilled and talented artists , which they plan to expand. "When the client comes in, they get a personalized 1-2 hour complimentary consultation where we create a design that reflects their vision and give them a price estimate. Tattooing is an expensive art form because of the expertise and experience required by the artist," explains Esteban. As well as educating his fellow tattoo artists in the appreciation of high-quality work and helping them refine their talent and skills, Esteban aspires to bring his unprecedented tattoos and fine art to the mainstream, saying, "I believe that art and culture are what breathe life into a city and should be an essential part of any society, especially in a young city like Toronto. I want my art to be available in many forms so more people can enjoy it. I believe my work will help give this city meaning and inspire the people in it.