Maybe I am showing my age but each year the silly seems to approach faster than ever before.  Whether its popping a bottle of Champagne with friends, menu planning including matching wines, or gift wrapping a special something to go under the Christmas tree, I always make a point to branch out and opt for new wines that our friends and family may not ordinarily sip.  Looking for a treasured white and red for the table I have turned to the Bannockburn region.  Once an area luring gold miners sluicing the steep hillsides in search of gold, today it is inhabited by winemakers who have struck a different type of gold – liquid gold – with fans advocating this "special earth" produces some of the world's top Pinot Noir.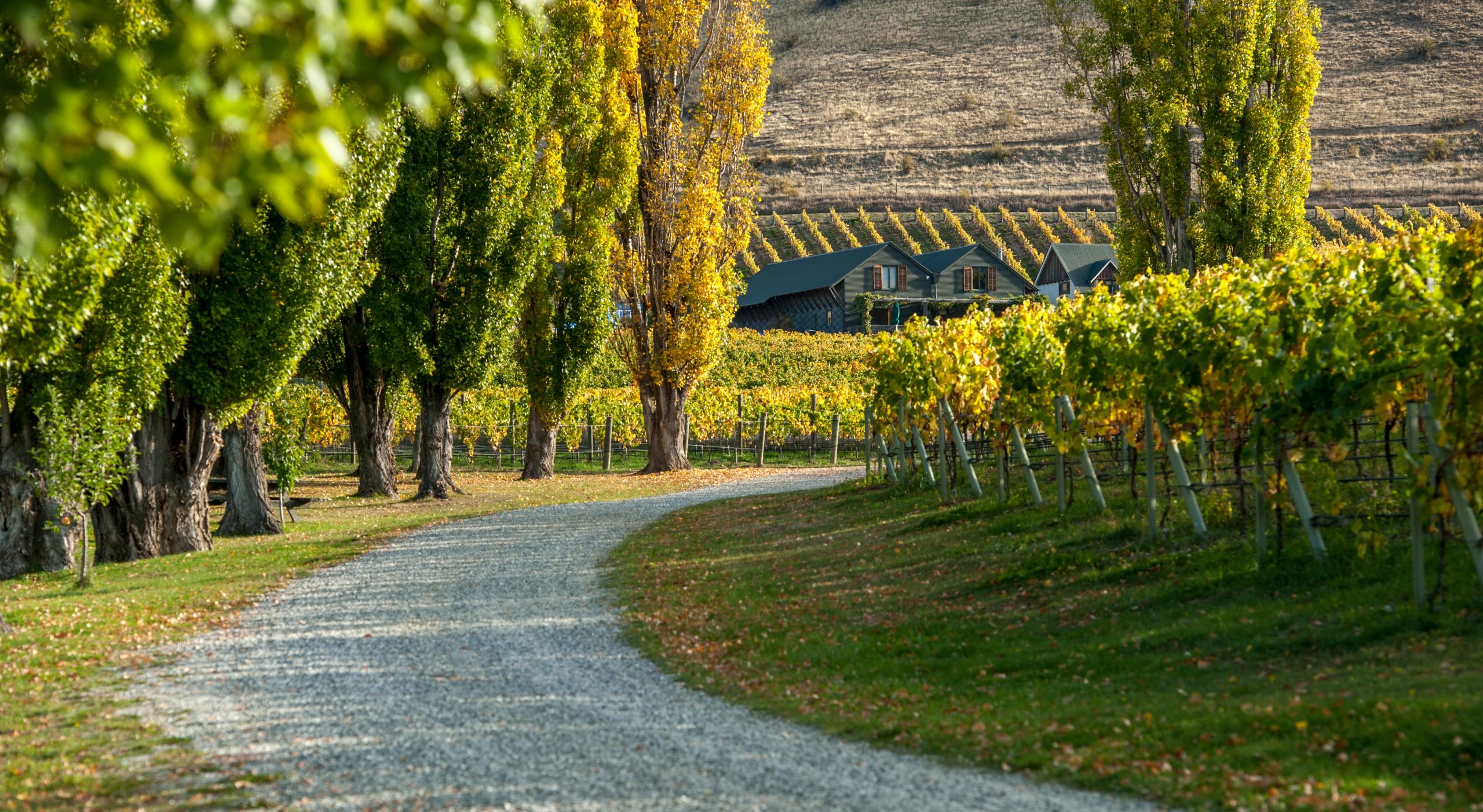 The remote vineyards of Bannockburn located in Central Otago (the worlds southernmost grape growing region) are nestled on a thin crescent of north facing slopes and terraces bordered at the rear by the gold mining ruins perched on the steep hillsides and at the fore the southern bank of the glistening blue Kawarau River.
Bannockburn's unique terroir gives rise to highly distinctive and complex wines. Its microclimate characterized by significant shifts between warm days and cooler night temperatures and long, dry autumn gives grapes gracious hang time contributing to the development of a rich array of flavors.  Bannockburn's soils are also distinct with substantial amounts of free draining schist and schist gravels interwoven with differing proportions of clay, silt and sandy loam creating a great amount of variation from parcel to parcel and block to block. This combination is the perfect recipe for Pinot Noir – a discovery that has given rise to a small cluster of boutique producers with an undeniable quest for the production of high quality wines attracting wine connoisseurs from around the world.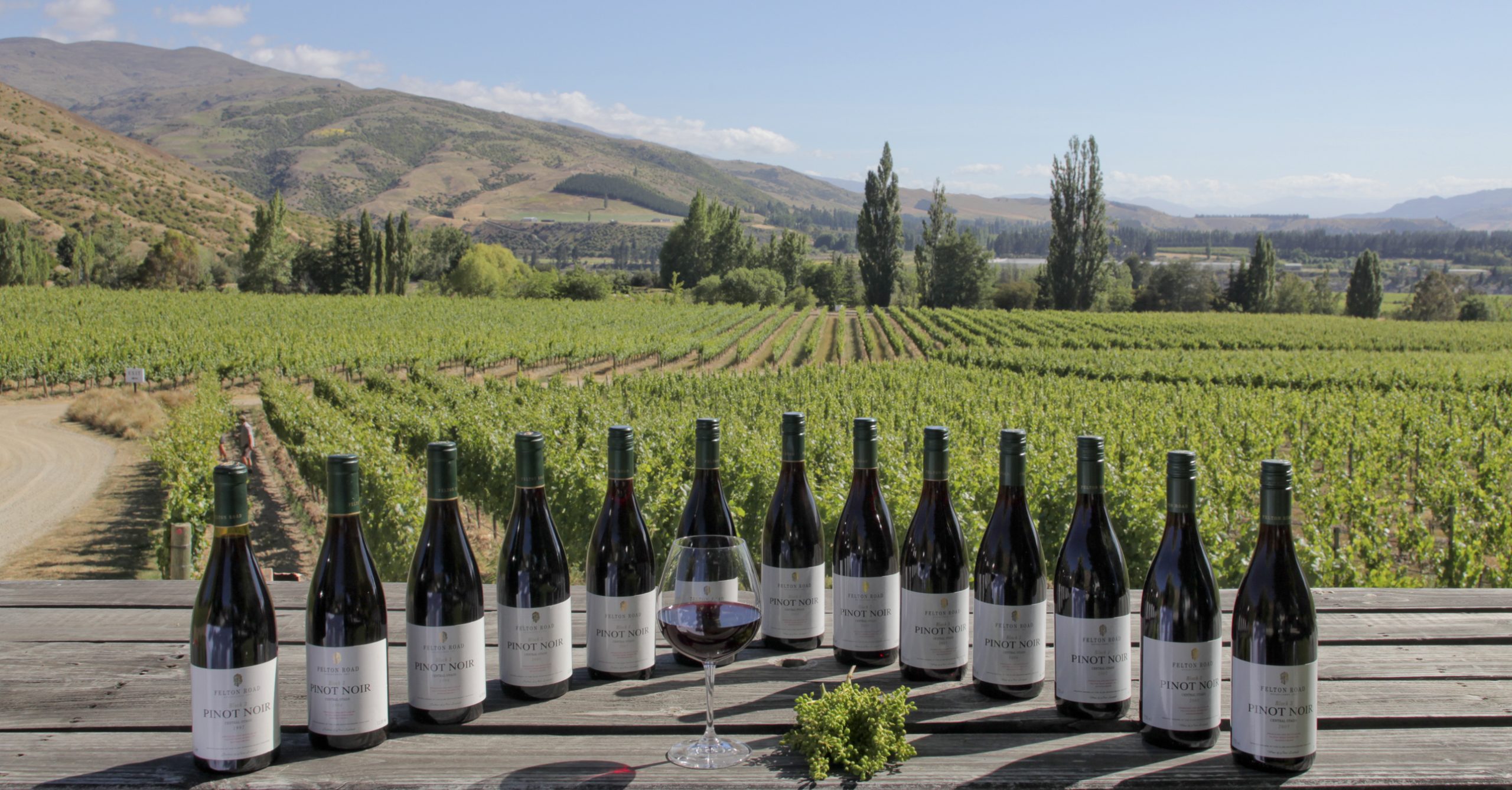 Felton Road, first planted in 1992, is a true icon in the region quickly earning a reputation on the world stage as one of New Zealand's top wine producers with small quantities of their wine gracing some of the world's finest retailers and wine lists.  Today, Felton Road remains a small artisan producer of Pinot Noir but as Mike Wolfenden, Assistant Winemaker, explains "Pinot Noir is what Felton Road is most famous for, Riesling makes sense in the region, but Chardonnay is what they can really excel at and can do best".
When it comes to Felton Road's winemaking philosophy, Mike explains how the "wines are made respectfully" adopting a winemaking philosophy of minimal intervention using, for example, whole bunch pressing, natural ferments started from wild yeasts, and absence of certain winemaking practices including lees stirring (thus removing some of the richness), filtration and fining.

Felton Road Bannockburn Pinot Noir 2018: Felton Road's flagship and largest volume wine blended from three Bannockburn vineyards (Cornish Point, Calvert and Elms) gives a more general expression of the area. On nose, attractive floral, spice, and red fruit (currants and berries). On the palate, the wine is round and fleshy with silky mouthfeel, generous ripe red fruit and long, spicy finish.

Felton Road Calvert Pinot Noir 2018: Calvert vineyard located in the basin with its extreme diurnal variation and dense Quartz and silt soils gives this single vineyard wine a tighter, more angular expression. Quiet on the nose with shy aromas of red and dark fruit, game, earth. On the palate, the wine has good structure with bright acid and silky tannins with a denser earthier and darker fruit character and a pronounced, long gamey, spicy finish. Elegant and assertive.

Felton Road Block 2 Chardonnay 2018: This single block wine sourced from east facing Block 2 on the Elm vineyard delivers a revered, spiny Chardonnay expression.  Wine is poised and tight with layers of citrus, grapefruit and peach, minerality and yeast and subtle oak influence (brioche, yeast) and a creamy, mineral finish. Refined and restrained with wonderful cellaring potential.
Bannockburn's varying terroir gives Felton Road the opportunity to make a number of Pinot Noir expressions – a generalist wine giving drinkers a representation of the area, single vineyard wines that give drinkers a general expression of the site, and small production Block wines that represent the purest and best expression of selected sites. As Mike explains "site expression is everything and is becoming more apparent with vine age allowing identification of that structural component year on year".  To illustrate his point, we have the opportunity to taste several Pinot Noir blocks currently maturing in barrel.  First, a taste from three-year-old plantings in Macmuir vineyard showcasing sweet, explosive fruit that albeit doesn't show great architectural structure to carry the wine forward for cellaring for years to come it is pleasurable and easy drinking.  Next up, a tasting from vines approximately nine years of age grown right outside the winery delivering a wine with more structure, acidity, spice, game and dark fruit complexity.  To finish, a tasting from the fruits of Block 3 located at the front of the winery and also home to some of the wineries oldest vines. The 23-year-old vines coupled with the soil character underfoot gives the wine a deeper color, spicier, gamier, darker fruit flavors with more intense floor and forest floor character, depth of structure and longer spicier length.  Throughout the tasting Mike explains there is no special treatment for different blocks – "batches are treated the same and batch fermented separately before any possible blending so the differences all lay in the natural terroir."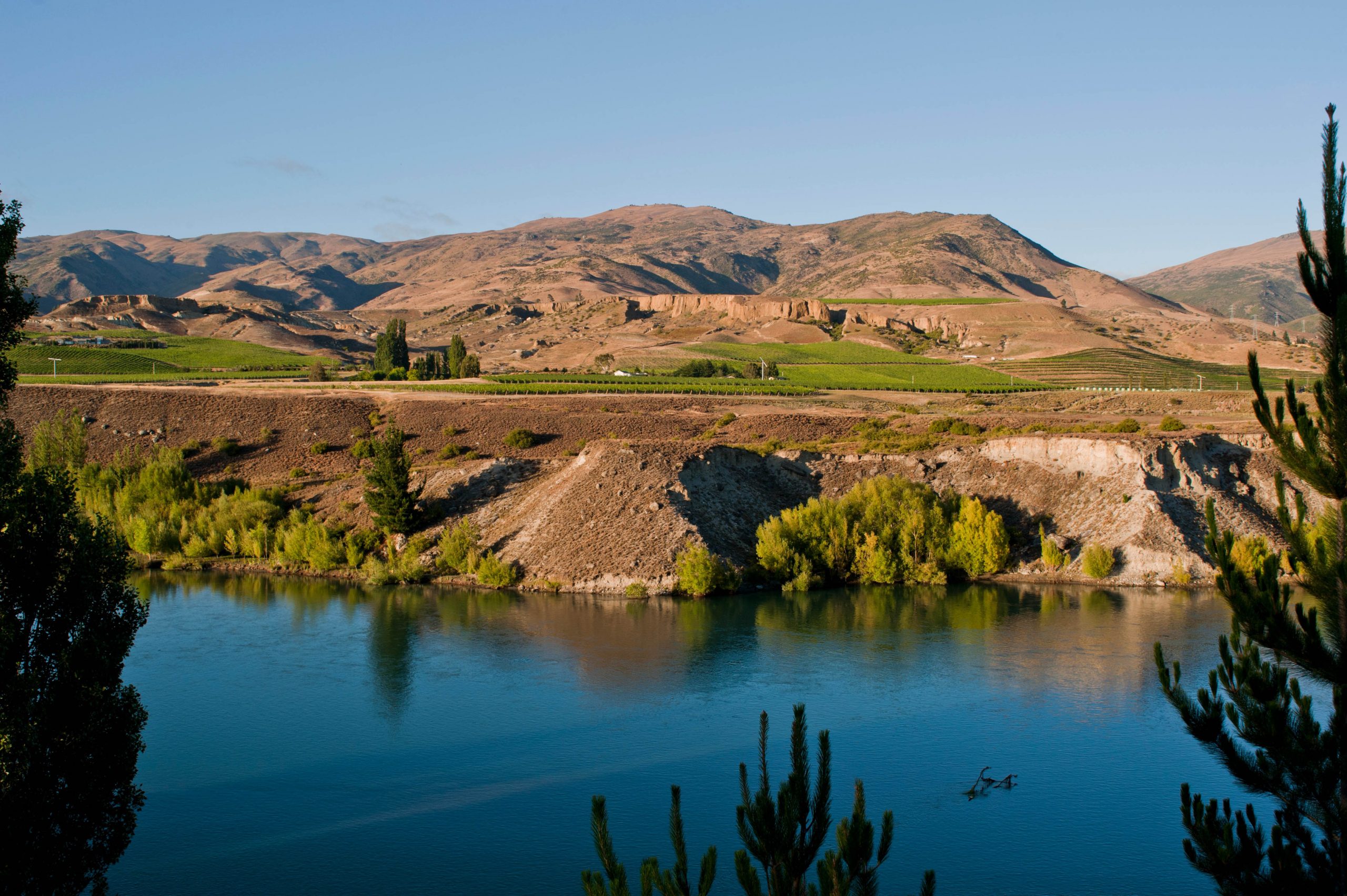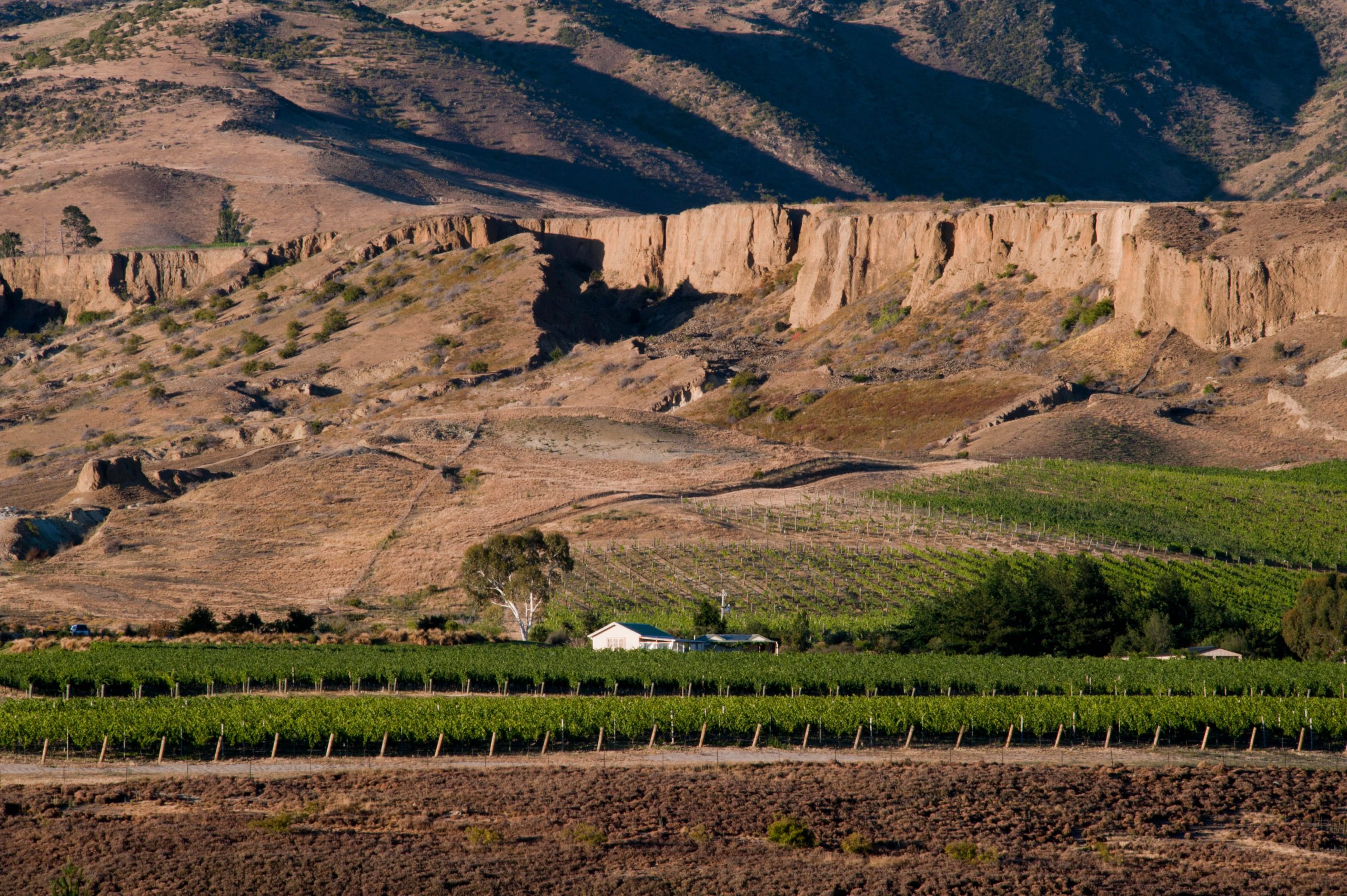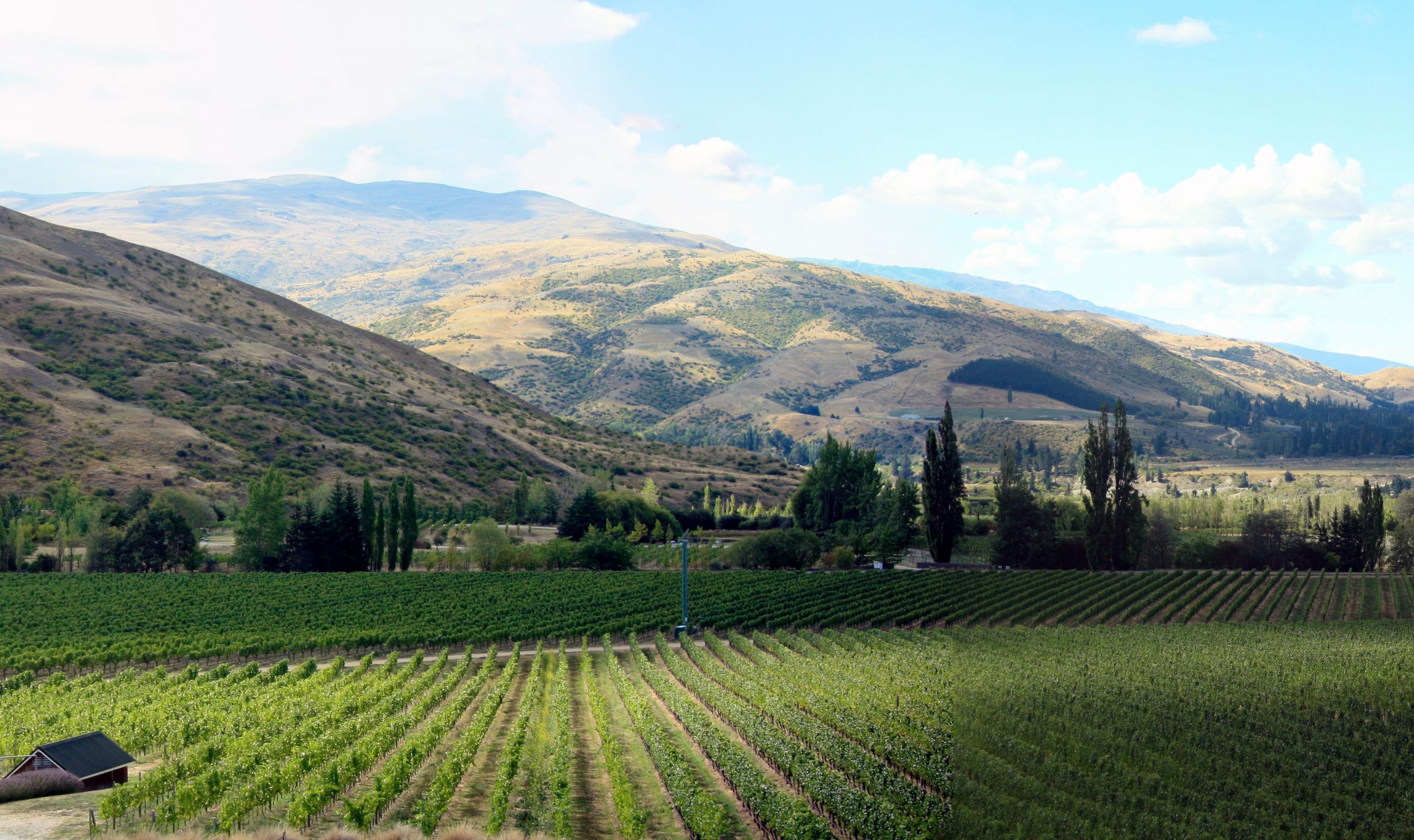 Getting your hands on a bottle of Felton Road is not so much a question of affordability but more a question of rarity. The understandable desire to be a "closed door winery" producing wines only from the land they own, and Felton Road's mere 11,000 cases thinly spread across 43 countries with Block or single expressions wines limited to mailing list members and international distributors, makes the majority of Felton Road's wines difficult to get hold of.  My advice – if you take the time to hunt down a bottle or two you will strike gold for you and your guests this holiday season!
For further information including distribution visit https://feltonroad.com