WRITTEN BY CHRISTINA HRONIS
Urban Air Mobility (UAM) is not a question of if it will happen but is just a matter of when. Today countless air-taxi start-ups are being propelled to popular status with an infusion of cash from big-name backers such as Boeing, Uber, Toyota, venture capitalists and a lot of private equity. People have always loved the idea of flying cars and the freedom it represents; just think less traffic, better air quality, and faster transportation.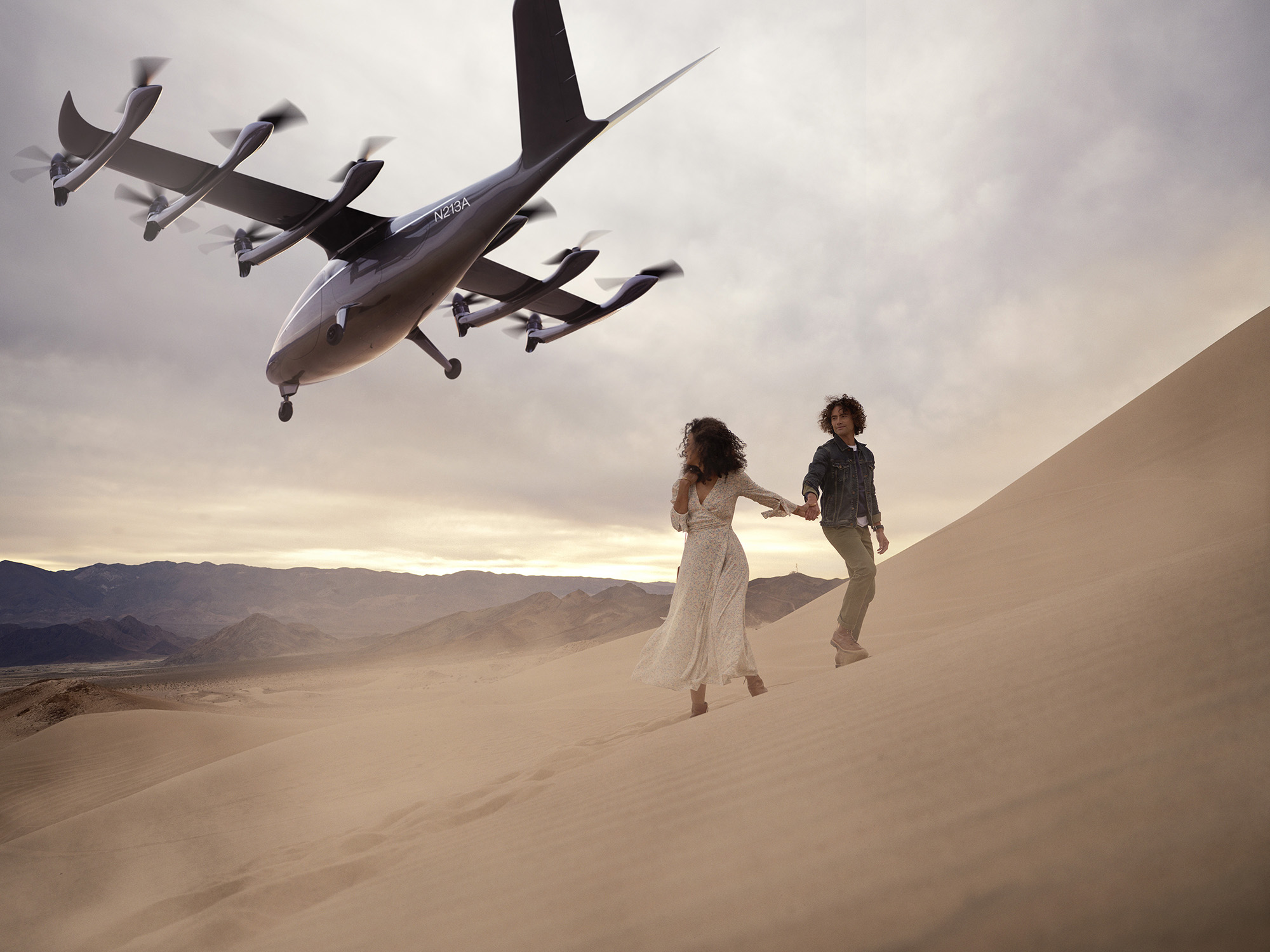 WHAT IS AN AIR-TAXI ANYWAY?
An air-taxi is not a plane, drone, helicopter or car but kind of a combination of all those things. It uses electrical vertical takeoff and landing (eVTOL) technology to lift vertically like a helicopter and fly forward like a plane and generally relies on batteries and rotors for power.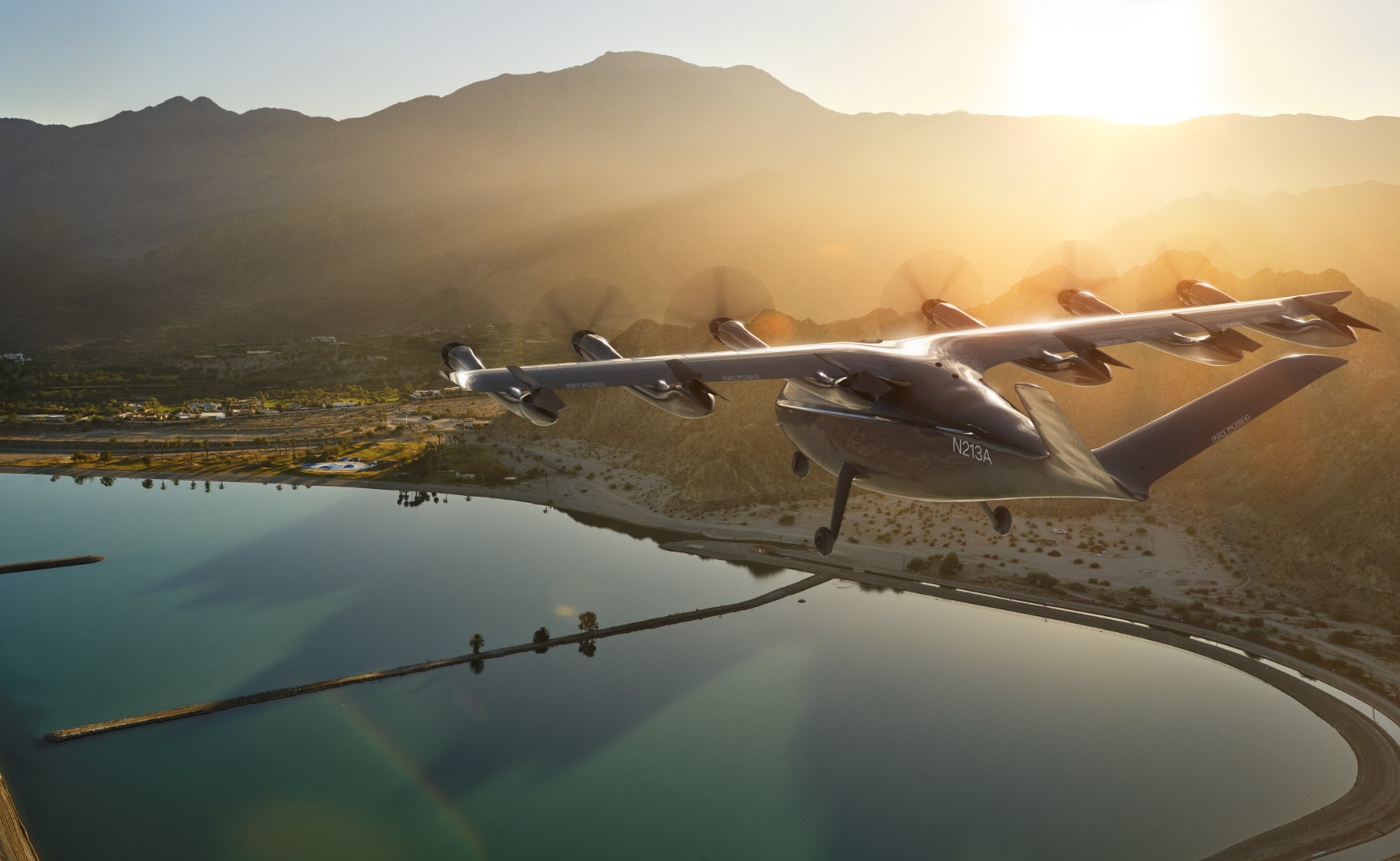 Now let's take a look at the leading company offerings in the Urban Air Mobility space.
ARCHER AVIATION (CALIFORNIA)
Archer Aviation is an air-taxi company leading the charge as North America's premier electric vertical take-off and landing maker with its 150 miles per hour eVTOL that can travel up to 60 miles on a single battery charge.
Archer announced in February 2021 that it would merge with special purpose acquisition company Atlas Crest Investment Corporation (NYSE: ACIC) for an estimated value of $3.8 billion and go public on the New York Stock Exchange with ticker symbol (ACHR). The company also announced a $1 billion provisional deal with United Airlines to purchase 200 air-taxis with a further option to purchase additional aircraft.
The company believes its electric air vehicles will dramatically improve cities' traffic problems and make transportation more sustainable and affordable. Archer aims for volume manufacturing beginning in 2023 and has formed a partnership with Fiat Chrysler to utilize its low-cost supply chain to accelerate production for that year. It anticipates launching its first UAM network in Los Angeles by 2024.
JOBY AVIATION (CALIFORNIA)
Joby Aviation, one of the oldest companies in the UAM market, is banking on commercializing its four-seat piloted air-taxi by 2024. The Joby S-4 eVTOL boasts speeds of up to 200 miles per hour (that's twice as fast as a helicopter) and can travel a distance of 150 miles. It's also 100 times quieter than a helicopter.
Joby has strategic partnerships in place with Toyota and Uber and recently announced that it would go public via a merger with blank-check SPAC company, Reinvent Technology Partners (NYSE: RTP) in February 2021. SPAC's are becoming increasingly popular as a way for start-ups to go public and avoid the traditional IPO route. The combined transaction values the company at $6.6 billion and is expected to provide approximately $1.6 billion in cash to fund the company through the start of commercial operations.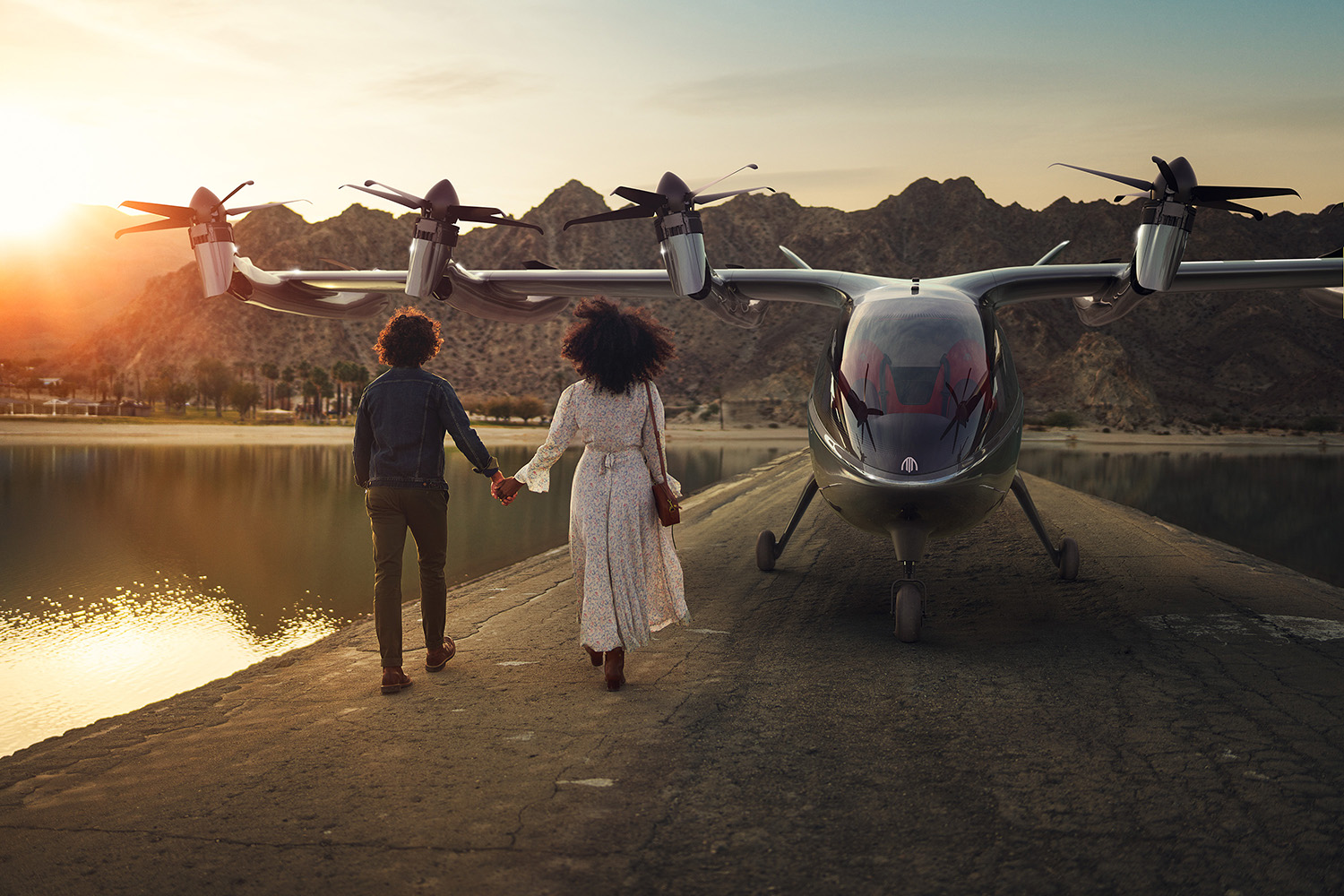 VOLOCOPTER (GERMANY)
Volocopter is Germany's entrant into the race for a manned flying air-taxi aiming to take two passengers from point A to B with its VeloCity eVTOL. The company was the first in the world to provide a working piloted air-taxi and hopes to also launch an autonomous version in the future. It is backed by giant Chinese carmaker Geely, Daimler (the parent company of Mercedes-Benz), and Intel Capital.
Commercial VeloCity flights are expected to be launched by the end of 2022 or during 2023 based on receiving European Union Aviation Safety Agency certification concurrently with FAA approval to enter the U.S. market.
WISK AERO (CALIFORNIA)
Wisk is the result of a joint venture between Boeing Company and the former Kitty Hawk Corporation established in 2019. Wisk is developing an autonomous electric air taxi using self-flying software to help bring sustainability and ease traffic in larger urban areas. No date has been announced when certification is expected. However, the company has partnered with NASA to accelerate its trajectory and entered into a deal with the New Zealand Government for a passenger transport trial.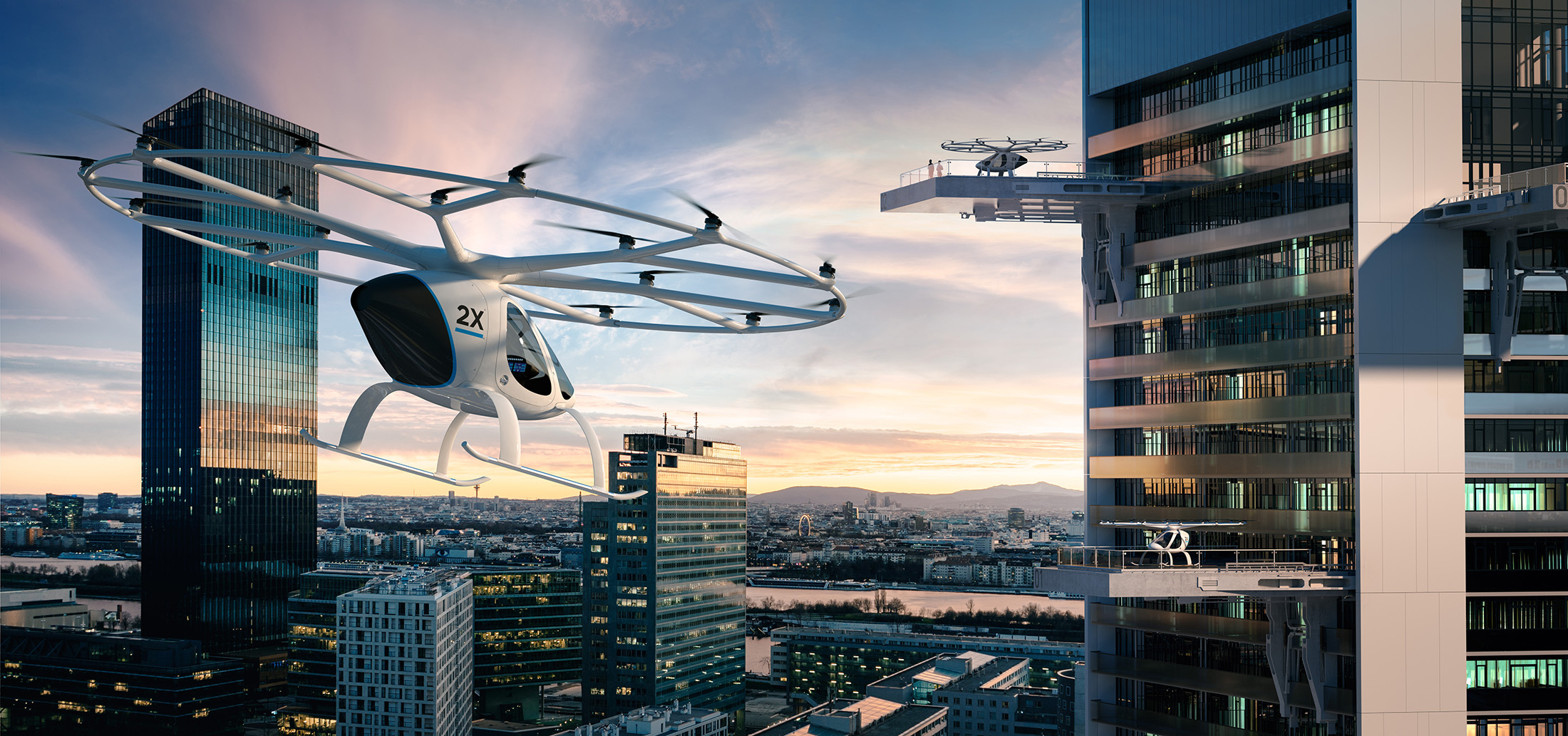 LILIUM (GERMANY)
Munich's fast flying air taxi, the Lilium Jet, can travel up to 186 miles per hour on just one charge, which is like flying from Manhattan to JFK airport in just six minutes. For an estimated cost of about $70 per person, the price to take this flying taxi would be comparable to taking an Uber but way faster. Its prototype five-seater eVTOL has even caught the eye of Tesla and SpaceX's second-largest investor, Baillie Gifford, who has invested over $35 million in the company. Elon himself has teased about one day creating an electrical VTOL and even noted the design of the Lilium's Jet as "good" on Twitter in May 2019.
Lilium is also looking into going public also via SPAC merger similar to Joby and Archer. No details have been confirmed by the company.
EHANG 216 (CHINA)
EHang Holdings Limited (NASDAQ: EH), a self-flying passenger drone taxi is differentiating itself from other electric VTOL makers by focussing on autonomous operations only. The company has already conducted thousands of successful tests of its EH- 216 in Chinese cities as well as flight demonstrations in Amsterdam, Vienna, Qatar, Dubai and Raleigh, North Carolina. It has also been selected as a key member in a Paris based initiative to build the future of the UAM ecosystem. Unfortunately for the company, Wolfpack's short-seller report recently called the company out as being a stock promotion crashing EHang stock. Ehang is also facing a class-action lawsuit on behalf of shareholders for securities fraud.