In 2013, American born menswear designer, Joseph Abboud was reunited with, well Joseph Abboud. In what he once described as a 'bitter divorce' from former partner company JA Apparel – subsequently JW Childs and Associates, the high–profile-clothing label that bore his name came home to re-brand under the heritage label that he started nearly three decades ago. In a US $97.5 million buyout, Men's Wearhouse Inc., acquired rights to the Joseph Abboud trademark and the designer and his name were back in business.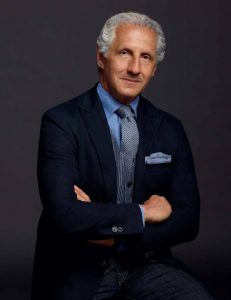 The Boston native with the design style made for the contemporary man, Abboud's breakout into fashion came by untraditional means. With no formal fashion design training, the University of Massachusetts graduate with a degree in comparative literature, followed by studies at the Sorbonne in Paris, captured his spirit for menswear working for Louis Boston and Polo Ralph Lauren.
In 1987, the 31 year-old Abboud set off on his own with a self-branded label of menswear that filled a niche for the modern American man looking for casual comfort with elegant simplicity. From his factory in New Bedford, the designer put out his signature label through major US department stores including Saks, Nordstrom, and Bergdorf Goodman, and the essence of Abboud's 'American Style' took root.
But with success comes obstacles, and unfortunately for Abboud, his fashion house was plagued by dissention. In an attempt to focus solely on the design component of the business and distant himself from administrative strife, Abboud sold his trademark to business partners in 2000 for US $65 million. Not quite the autonomous outcome that the designer had banked on, legal action and a take over by new investors led Abboud to leave the industry in 2005.
Following a teaching stint at Fordham University and a reintegration into men's fashion under various design labels, Abboud found the intestinal fortitude to reassess his life and career through his autobiographical account aptly entitled, Threads. "The book was more story telling than a biographical account," he said. "I wrote it to show that our industry, like others, is dynamic. It was a raw perspective of how real life related to fashion."
Abboud joined Men's Wearhouse in 2012 as Chief Creative Director and in an ensuing private equity deal, the middle-market retailer re-united the man and his brand in a strategic move to bring exclusive designer apparel to market at an affordable price-point. "The Men's Warehouse buyout was an interesting proposition," commented Abboud. "The Brand was off message before we bought it back. The vertical retail model that Men's Warehouse and Moores afforded the label, ensured that the essence of the brand would transition back to its heritage as a modern American look at a great price."
In what the designer described as brand DNA, Joseph Abboud is a firm believer that designers have a responsibility to set trends not follow them. "Great brands have a true and solid DNA," he stated. "Vertical retail marketing under the Men's Warehouse/ Moores banner, will allow us to grow the Abboud legacy as an quality menswear designer that reflects the essence of the American spirit and the DNA heritage of that brand that bears my name."
Drawing his design inspiration from "almost everything that he is exposed to," the self-proclaimed displaced Bostonian will plant his menswear fashion DNA on Madison Avenue in New York with the spring 2015 opening of the flagship Joseph Abboud store. The first of what the designer hopes to be many namesake stores offering bespoke tailoring and exclusive trademark designs, Abboud sees the launch into vertical boutique retailing as a laboratory experiment. "We are going to start off small; see if we have the formula right," he said. "We are made in American and therefore have a price advantage over the boutique retailer who operates as a wholesale retailer. We'll see where it goes from there."
"I wrote it to show that our industry, like others, is dynamic. It was a raw perspective of how real life related to fashion."
With a stockpile of Italian mills on speed dial, the American label prides itself as the largest user of Italian goods in the manufacturing of its clothing. This and having the advantage of vertical retail competitive pricing have put the designer at ease that the Joseph Abboud brand is destined for great things. "Men are pragmatic shoppers," he noted. "They are less emotional and therefore tend to be brand loyal. When a brand faulters; they move on. Through our first class management team that understands the DNA of the Abboud brand, we are confident that we will regain consumer loyalty and inspire new, younger men who are discovering the suit to enjoy our easy wearing contemporary designs."
For the man whose mantra is to find "passion in what you do," Joseph Abboud has endured as an iconic American designer with his sights firmly set on the road ahead. "This has never been work for me," he reflected. "What is over the next mountain top drives me. It is all about the journey."
Joseph Abboud is proud to announce the launch of his eponymous fragrance. Set to launch in early May, the fragrance will be exclusive to Moores Clothing for Men stores across Canada and JosephAbboud.com. The launch marks Joseph Abboud's first foray into the men's grooming category, under Moores Clothing for Men and The Men's Wearhouse Inc. umbrella, where he is Chief Creative Director.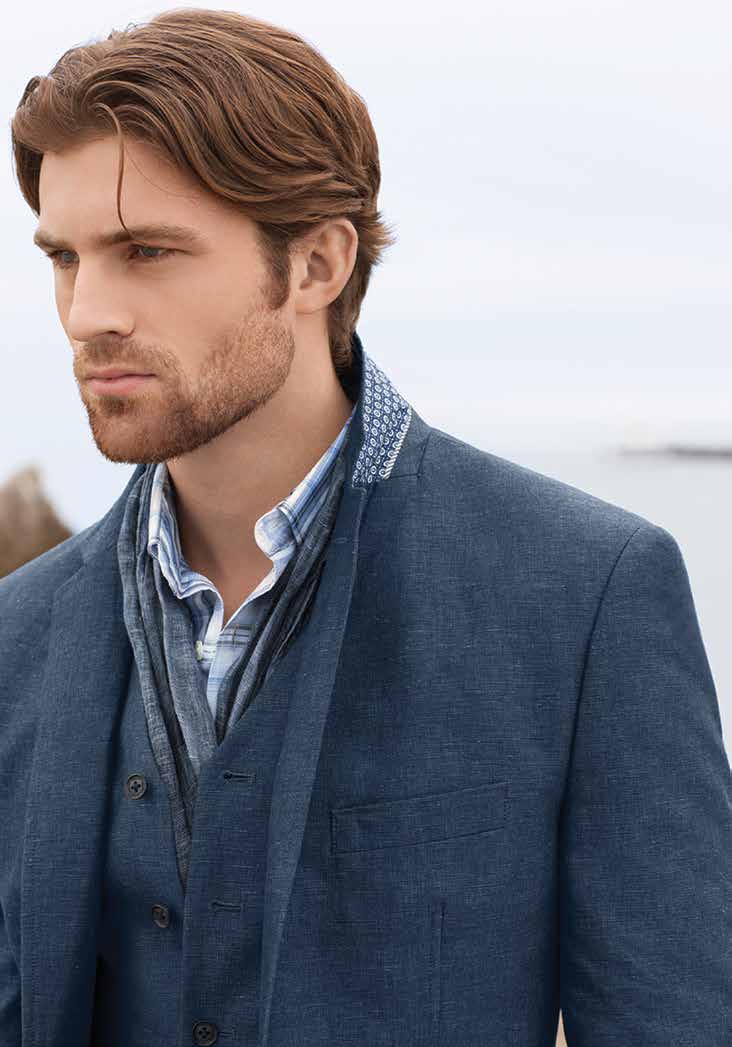 Joseph Abboud notch lapel navy cotton/linen blend soft jacket and vest with contrast micro print under collar for the jacket for the matching vest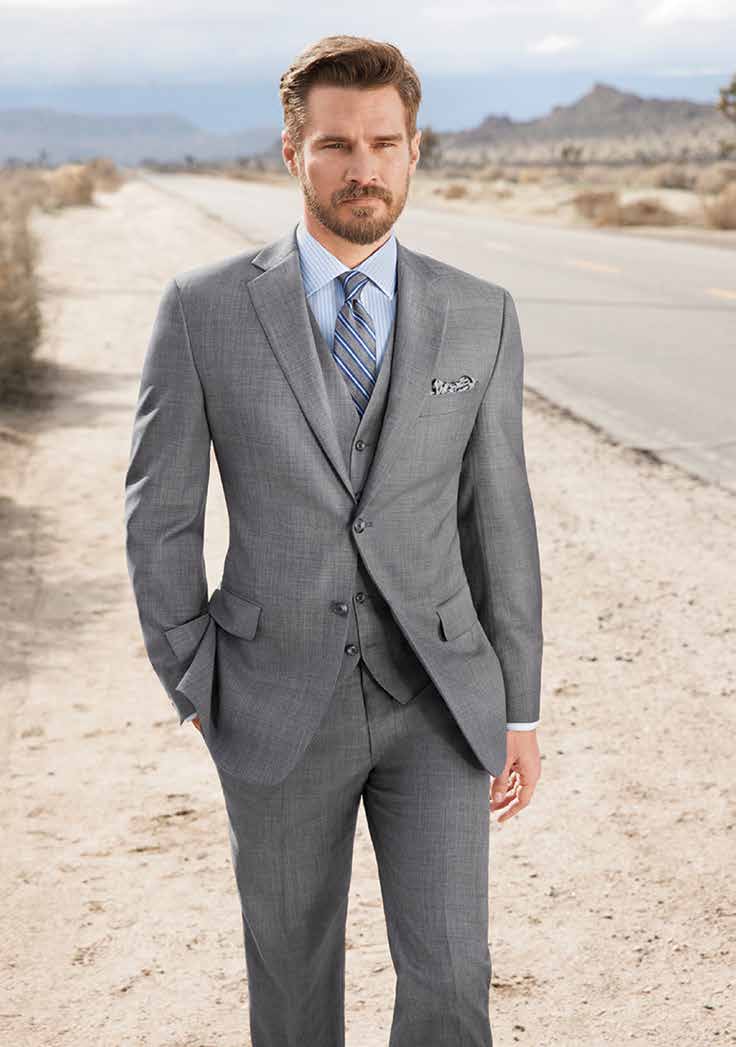 Joseph Abboud three piece notch lapel grey wool suit separate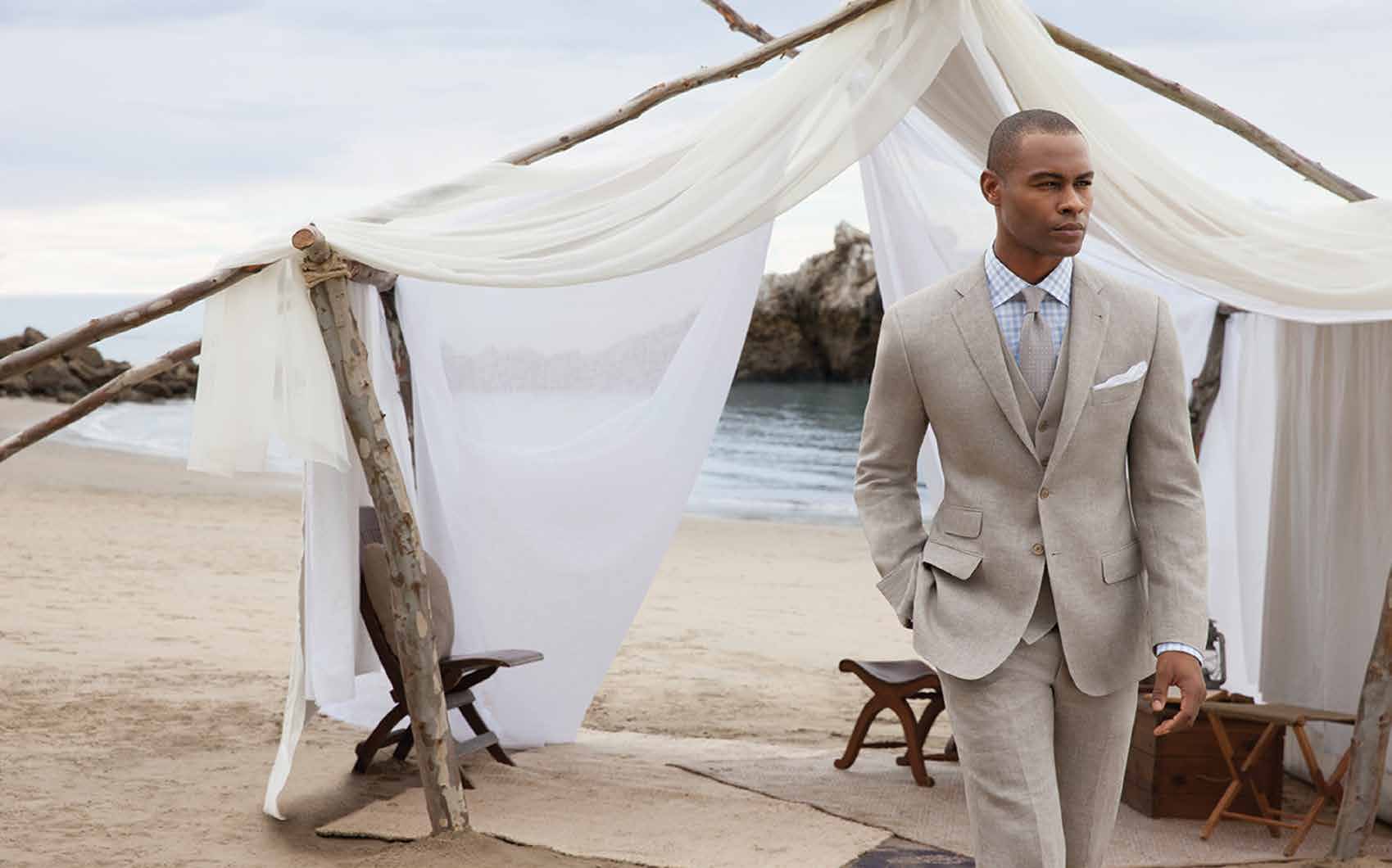 Joseph Abboud Custom three piece notch lapel tan linen suit with ticket pocket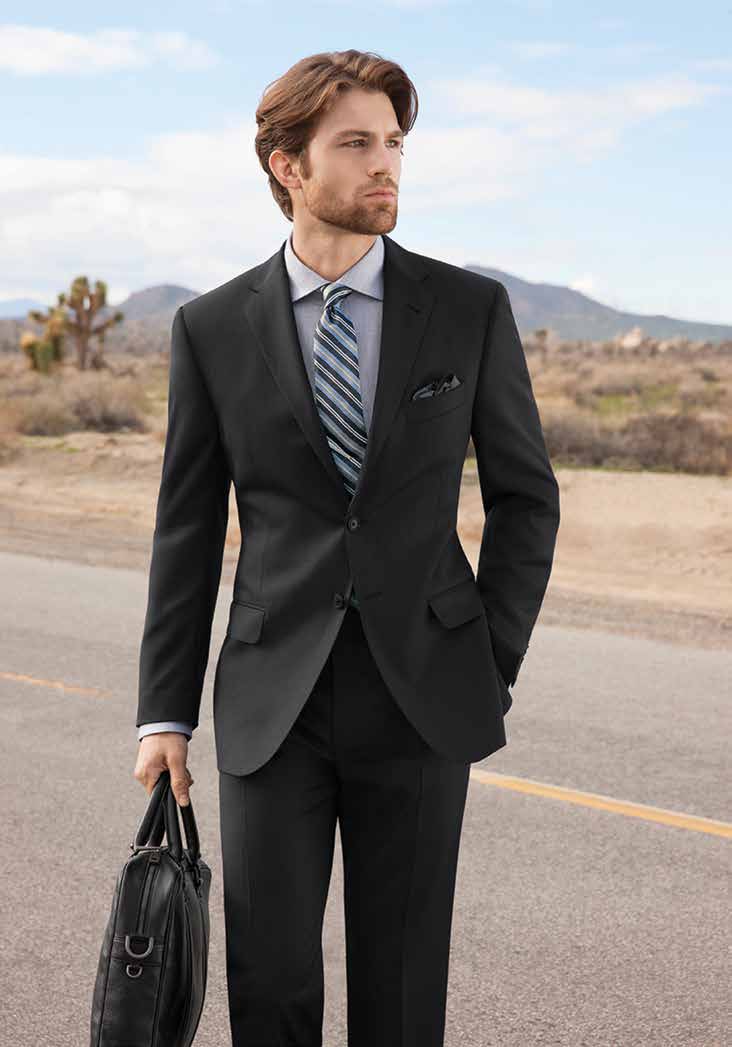 Joseph Abboud notch lapel black tic wool suit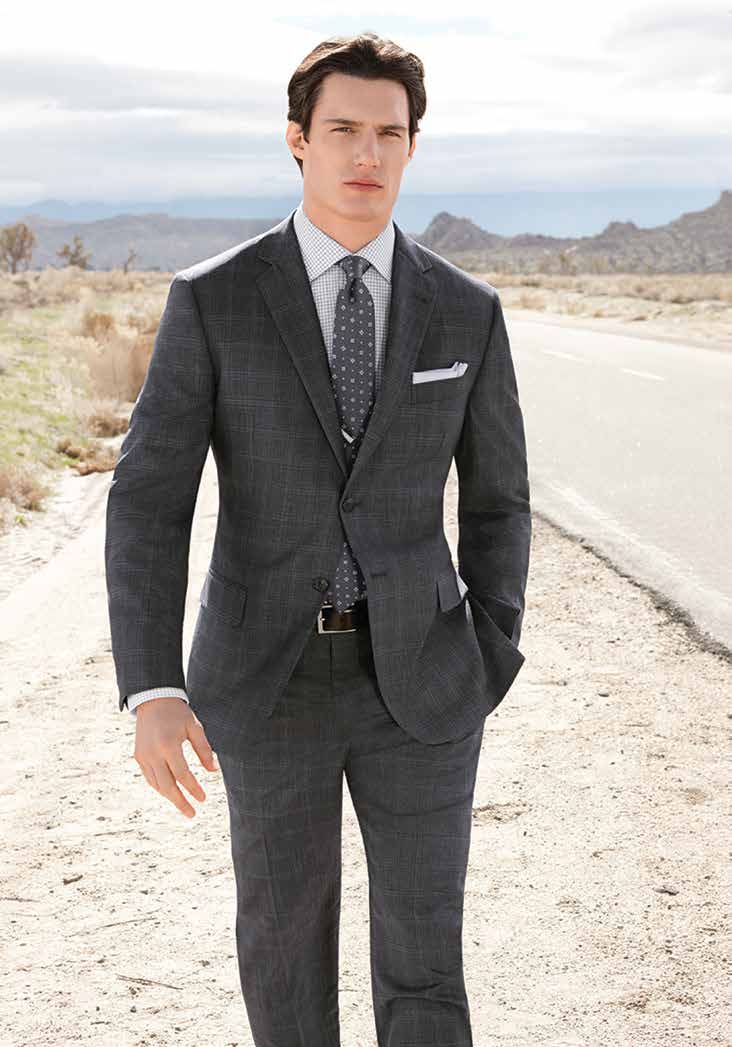 Joseph Abboud notch lapel grey plaid wool suit