In the heart of Riviera Nayarit, Mexico, lies a magnificent destination nestled amidst the verdant rainforest and stretching along a pristine beach for a mile. Here, where the Sierra del Vallejo mountain range adds to the breathtaking scenery, an unparalleled experience of opulence and indulgence awaits.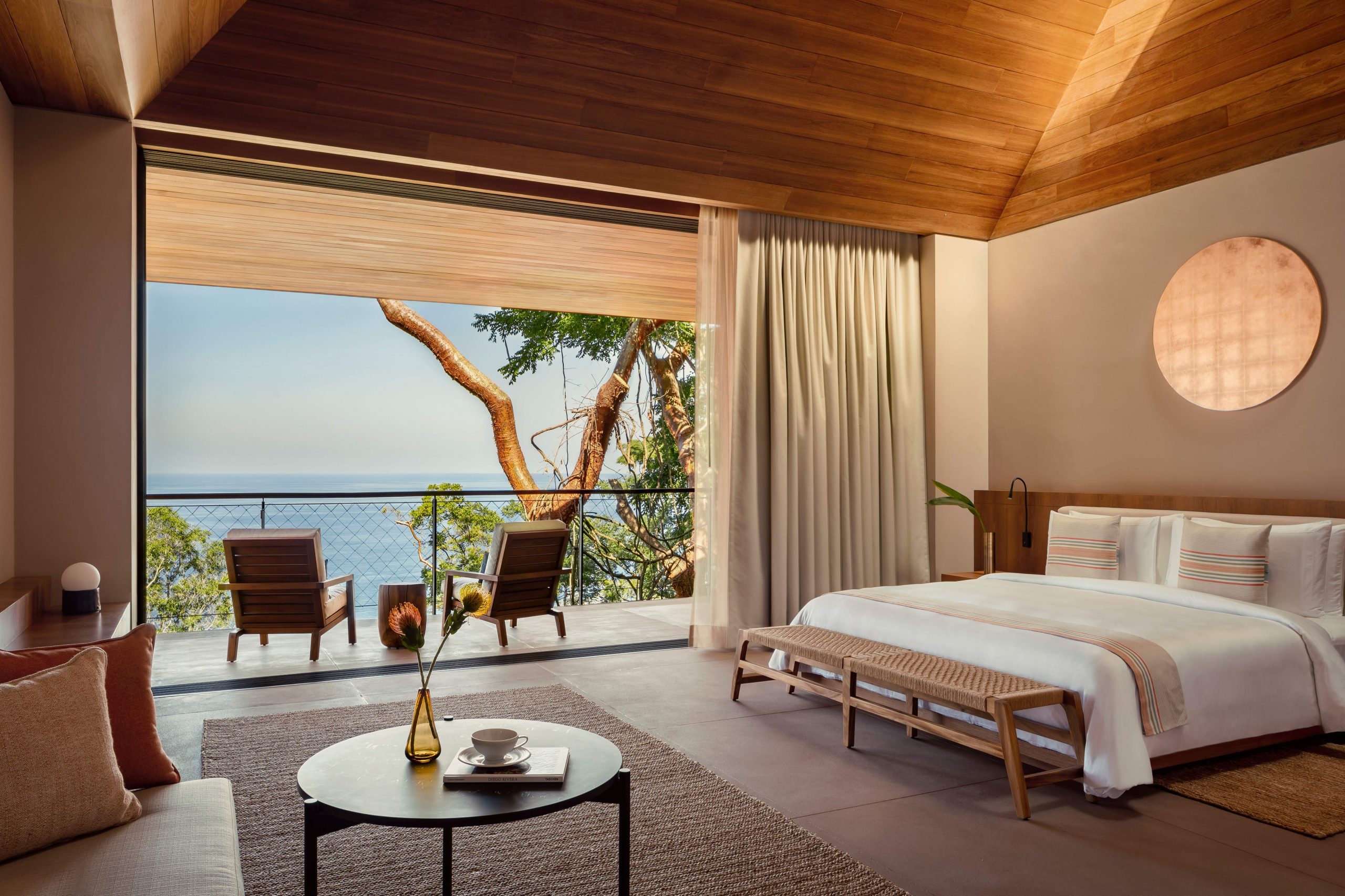 This ultra-luxury resort and residential destination have been meticulously created to cater to the most discerning travelers, those who seek the pinnacle of accommodations, culinary mastery, and access to an array of world-class amenities and services available only in the most exclusive locations. Step into a realm that transcends imagination as you find yourself enveloped in the essence of paradise— Mandarina invites you to experience life at its finest in a haven that feels nothing short of heavenly.
Renowned for its luxurious resorts in breathtaking destinations worldwide, One&Only Hotels has brought its distinctive touch to the magnificent Mandarina development, a multi-billion-dollar endeavour owned and operated by RLH Properties. Situated just one hour north of Puerto Vallarta, the One&Only Mandarina Private Homes and One&Only Mandarina Resort, unveiled in November 2020, offers a supreme level of seclusion.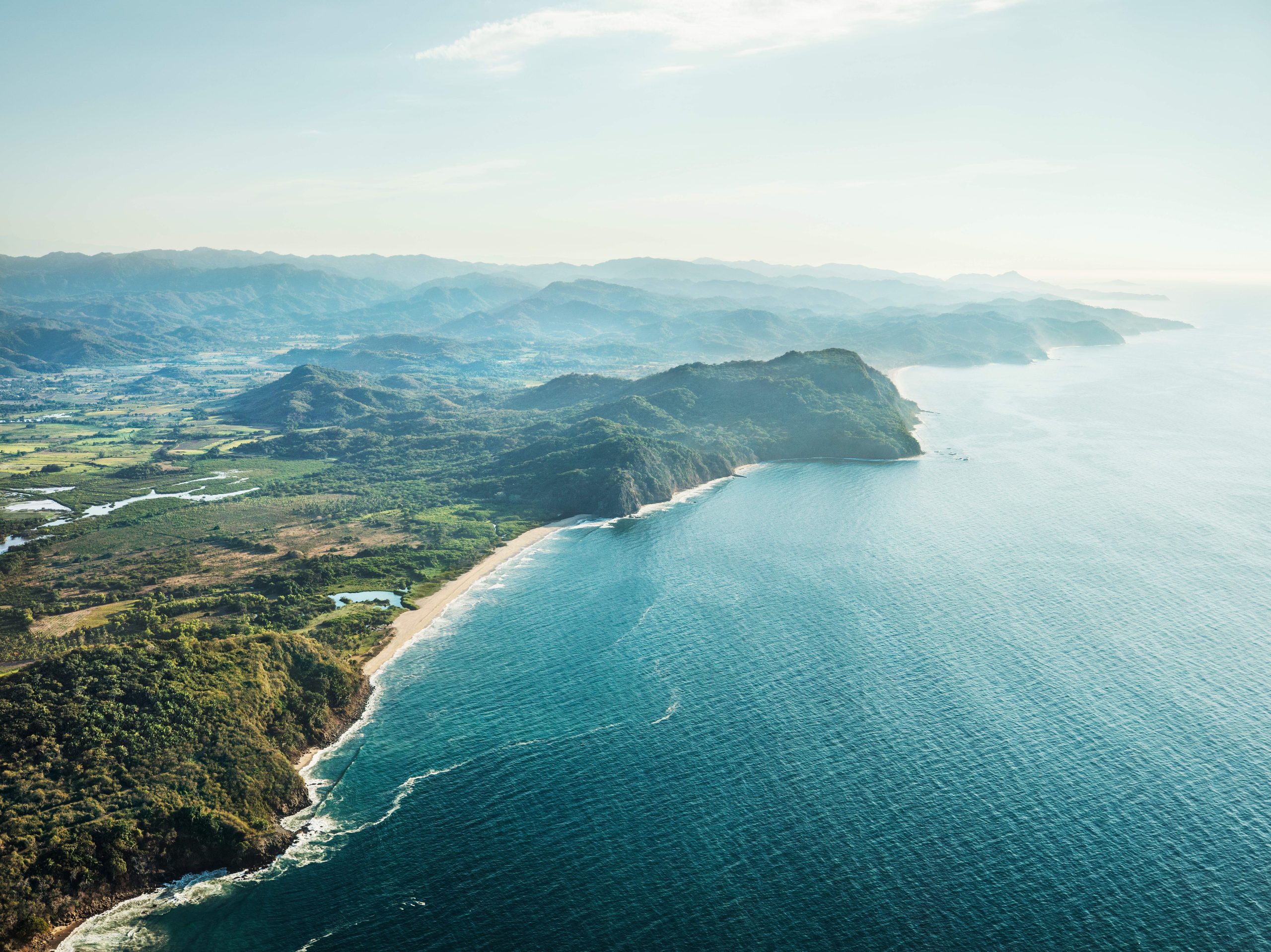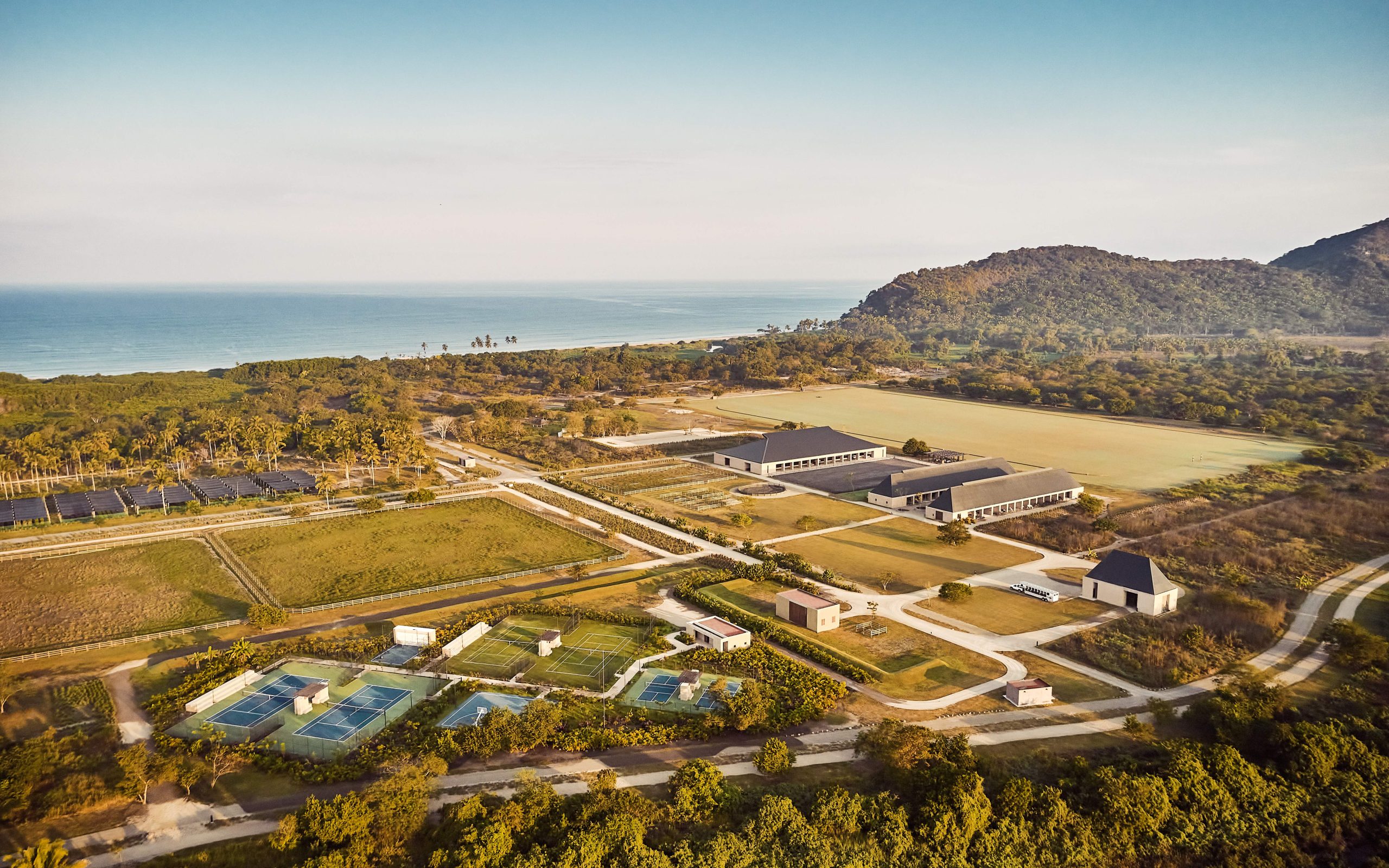 The collection of 55 ultra-private homes and 105 luxury villas are found in a semi-tropical jungle on 636 acres of coastal mountains, cliffs, and wildlife-rich estuarian flatlands. Graced by one mile of private Pacific Ocean beach, the structures throughout the Mandarina property have been artfully designed to seamlessly blend with the landscape, affording captivating vistas of majestic mountain peaks and the glistening expanse of the crystalline ocean below.
One&Only Mandarina Private Homes
present a unique collection of oceanside villas (32 remain available for purchase) – among the first One&Only Private Homes to own in the world – featuring innovative architecture and contemporary design, seamlessly integrating with nature by blending indoor and outdoor living. Each home is thoughtfully tailored to its location, enhancing the living experience with captivating views, whether it's the hillsides fading into the lush jungle canopies or the sun slipping beneath the sea. These exceptional homes feature infinity-edged pools, gracious outdoor spaces adorned with firepits, and expansive views, providing an ideal setting for gathering and entertaining.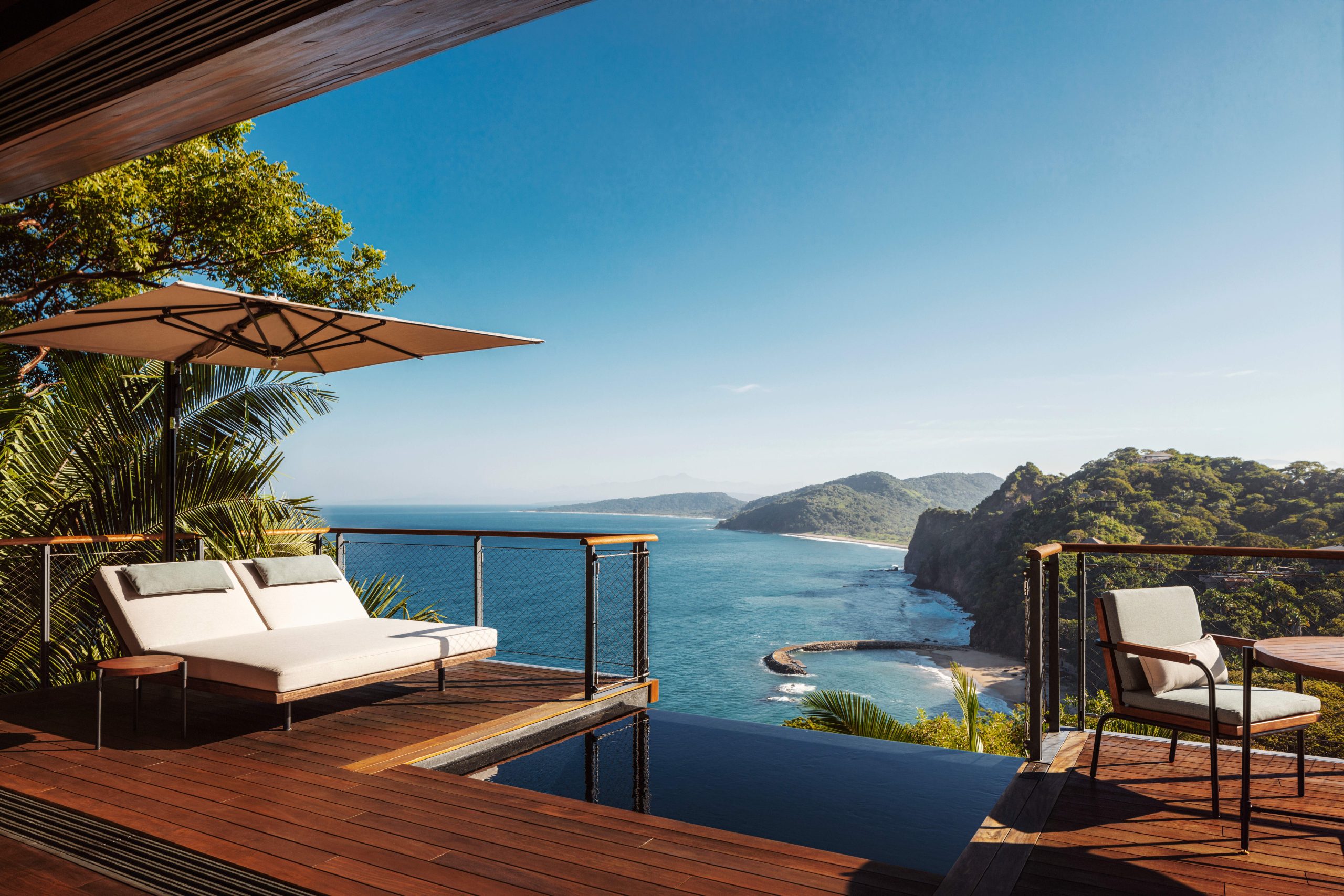 "Mandarina combines the perfect mix of mountains, jungle and beach, with sprawling clifftop vistas that people often do not expect of Mexico. Its uniqueness has drawn a wealth of travellers and residents from all over the world,"
says Kappner Clark, Chief Marketing Officer at RLH Properties.
Residents have the option to select from three meticulously curated furniture and finishing packages, ensuring that their homes are exquisitely designed and furnished upon arrival. The villa options encompass a variety of configurations; choose from three to six-bedroom homes, boasting interior square footage ranging from 3,488 to 6,114, and exterior square footage ranging from 2,357 to 3,348. These villas are meticulously designed to engage with their surroundings, with spacious rooms opening onto the pool terrace and multiple private bedroom suites, inviting residents to fully immerse themselves in the natural beauty that surrounds them.
"Buyers fall in love the minute they step foot on the property and are blown away by the experience created for them,"
remarks Catherine Martin, Residential Sales Director at Mandarina.
For those seeking the epitome of grandeur, the estate villas offer a remarkable opportunity. These eight-bedroom homes start at an impressive interior square footage of 9,688 and exterior square footage starting at 5,382. These expansive estate villas span two homesites, delivering an exceptionally private experience tailored for multi-generational living and grand-scale entertaining.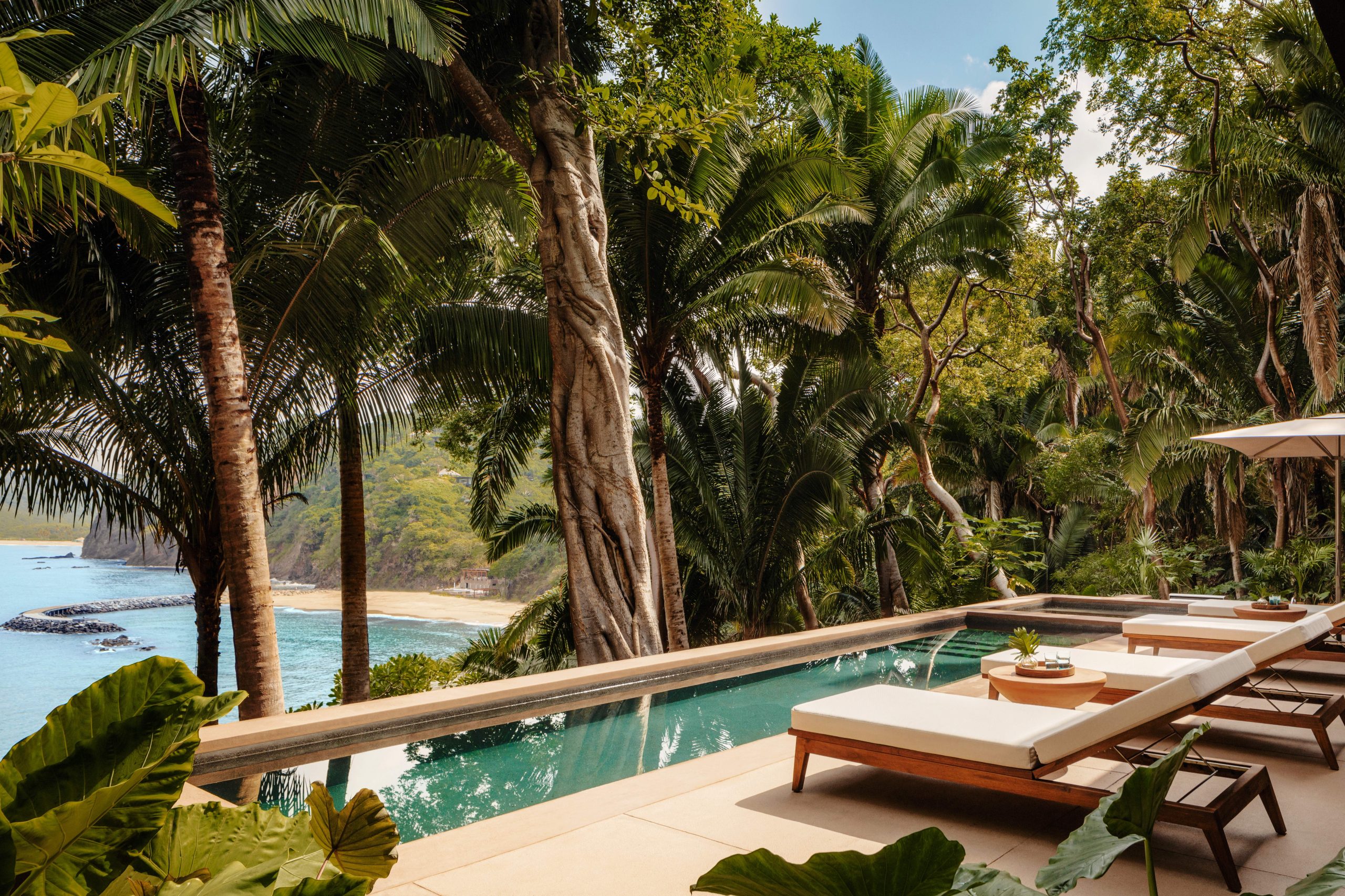 When you choose to make One&Only Mandarina your home, construction on your dream residence commences upon purchase, ensuring a seamless transition into your new haven. Prices for these extraordinary homes range from $5.25 million to $18.2 million, reflecting the exclusivity and unsurpassed luxury that awaits within this remarkable community.
"The homes are not just high design, but very comfortable with chef's kitchens, spacious indoor/outdoor living areas and plush bedrooms that all have dramatic views of the resort, from the beach to the mountains. It is not uncommon for homeowners to stay for weeks at a time" explains Martin.
Homeowners also have the opportunity to participate in the One&Only Private Homes Rental Program, allowing their villas to be expertly represented, marketed, and managed by One&Only Resorts. Moreover, homeowners enjoy exclusive benefits such as priority bookings and preferential rates not only at One&Only Mandarina but also across all One&Only resorts worldwide. The exclusive Club Mandarina is reserved solely for homeowners, immediate family members, and guests currently staying at the homeowner's villa, providing a privileged and immersive experience.
Beyond the luxurious confines of their private abode, homeowners can enjoy complimentary use of all the exceptional amenities offered by One&Only Mandarina and the vibrant Mandarina community. The beach resort features lavish accommodations, world-class cuisine at several restaurants, personalized spa treatments, blissful wellness offerings, an exceptional kids club, and custom-tailored excursions that are attuned to nature, giving the guests time to pause, realign, and celebrate each moment
The Treetop Bar is perched over the water on an emerald cliffside and is the ultimate location to capture the mesmerizing Mandarina sunset and delight in refreshing bar plates and sustainable cocktails handcrafted by skilled mixologists. The botanical bar brings the resort's ethos of conscientious living to vibrant life with refined, fragrant versions of classic cocktails served with edible flowers, indigenous herbs and vegetables, hibiscus flower sodas and tropical fruits – celebrating the destination's unique beauty in every sip.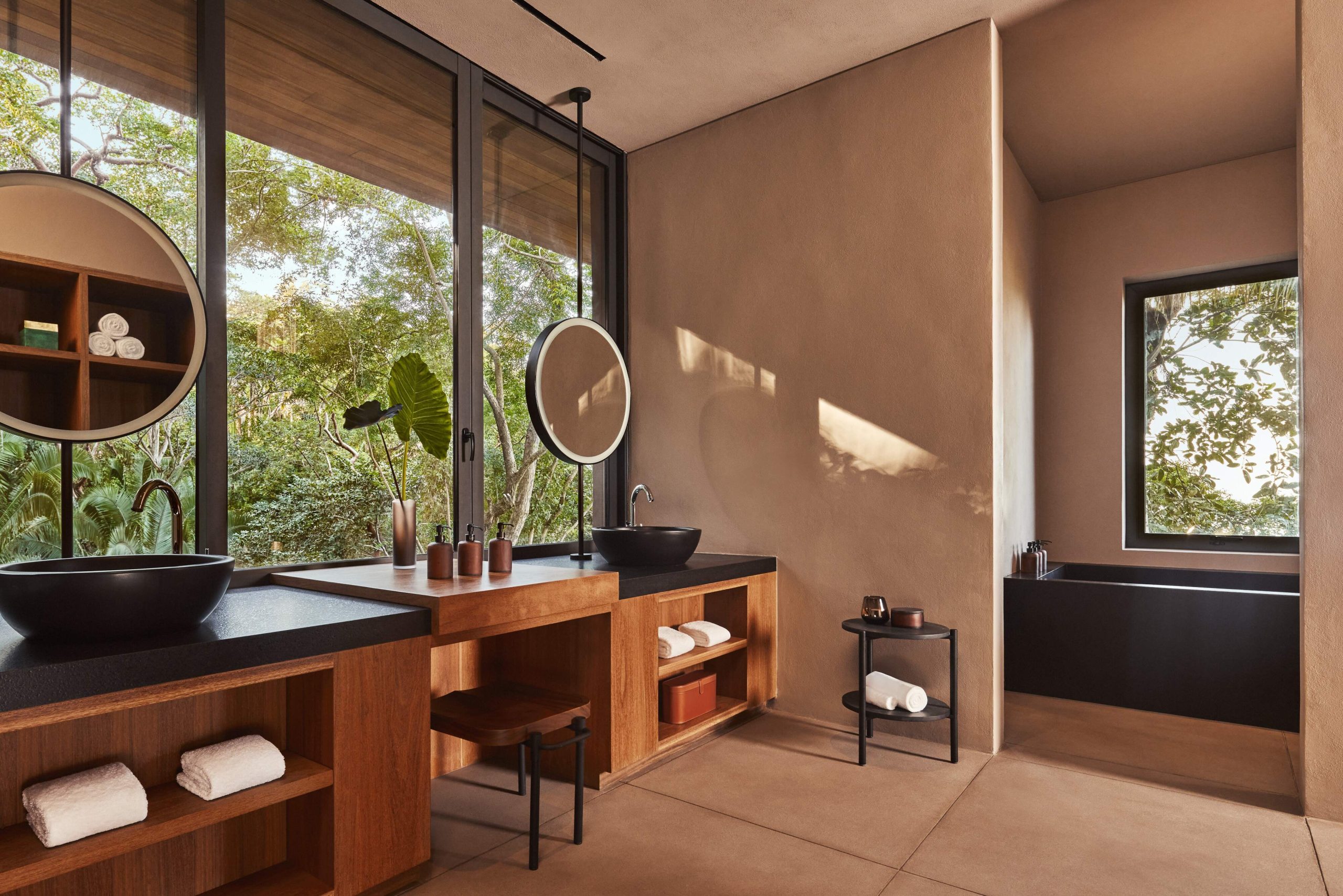 The Alma, tucked amidst the gently sloping hillsides of One&Only Mandarina, offers all-day open-air dining where guests explore the flavours of Pan-American and Mediterranean garden-to-plate cuisine crafted by Executive Chef Olivier Deboise. Guests can savour flatbreads, pizzas and oven-grilled dishes, as well as a wide selection of freshly caught seafood, salads, and tacos in a dining space that overlooks the ocean, infinity-edged pools, cabanas, and daybeds.
Seaside dining that is relaxed yet casually elegant can be found at the Jetty Beach Club (with fresh seafood) and at Allora (Italian fare) at the Canalan Beach Club, where the deep blue waters of the Pacific gently lap the shore in front of infinity pools and beachside terraces. Additional dining options include farm-to-table dining at the Flatlands' organic farm El Huerto, which presents fresh, vibrant dishes inspired by a medley of organic ingredients grown from the surrounding garden as well as locally within the region, and Chukker where meat entrees come to life utilizing traditional Argentine cooking techniques over an open-flame grill in the picturesque fields of Mandarina Polo & Equestrian Club.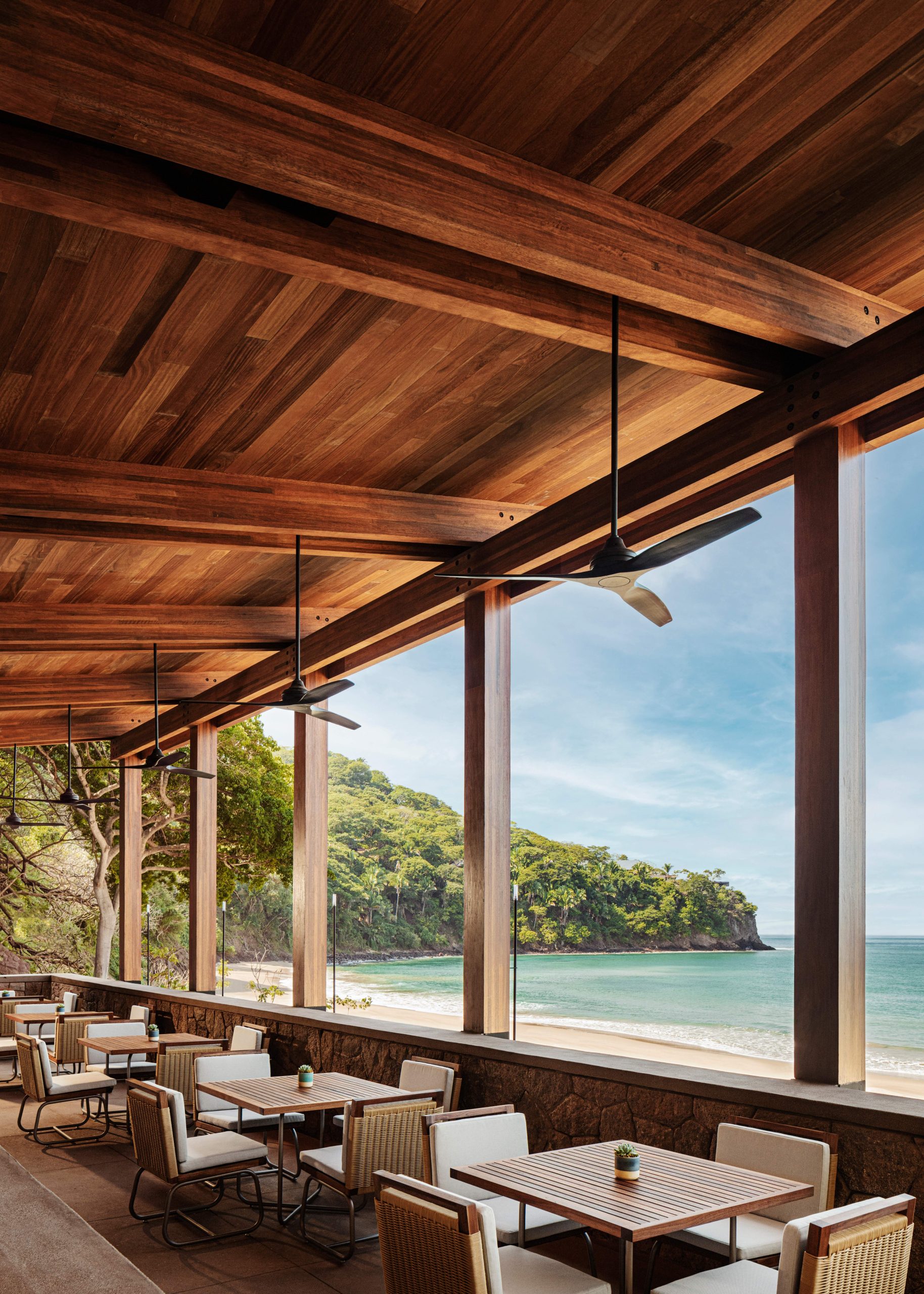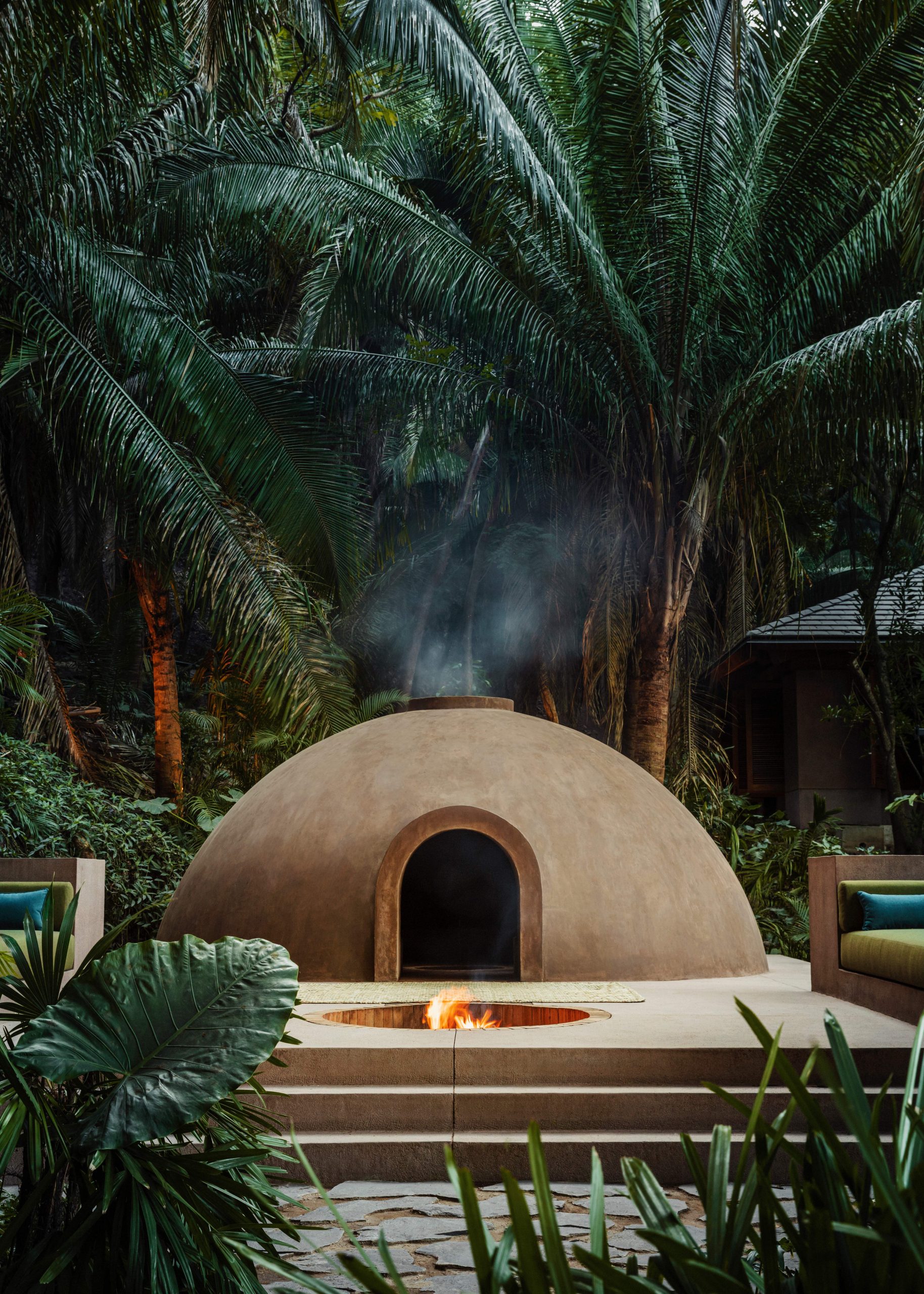 Centrally located between the mountain peaks of Mandarina, the Flatlands is a sprawling, green landscape featuring some of the community's most outstanding amenities and natural wonders. Its rich and abundant lands meet the tranquil waters of the Mandarina estuary, home to native ecosystems and bird species, before meandering to the ocean.
One of Mandarina's most unique and exceptional offerings is the world-class  Mandarina Polo & Equestrian Club, where riders of all ages and abilities will gather from around the world to learn, practice or compete. Whether a novice, advanced rider or spectator, Mandarina Polo & Equestrian Club is a remarkable destination for residents and guests to enjoy the highly specialized equestrian lifestyle. With nearly 50 on-site trained horses, the club hosts international events each year and offers horseback riding tours and lessons, children's activities and weekly festivities.
The adventure begins with the Mandarina Experiences team, which offers concierge-style services for outdoor exploration both on land and at sea. Experienced guides lead guests through an array of activities such as the jungle course, ziplining, private boat charters, fishing, diving, surfing, mountain biking, tours of the surrounding region and access to multiple sports courts. The interconnectedness of the unique Mandarina ecosystem is revealed on the guided 'Meet La Abuela' Hiking Tour, where you discover the ancient spirit of a legendary 500-year-old tree while mindfully appreciating the wonders of endemic flora and fauna and ancient rock carvings by the Indigenous Cora and Huichol cultures that have been preserved and are encountered along the way.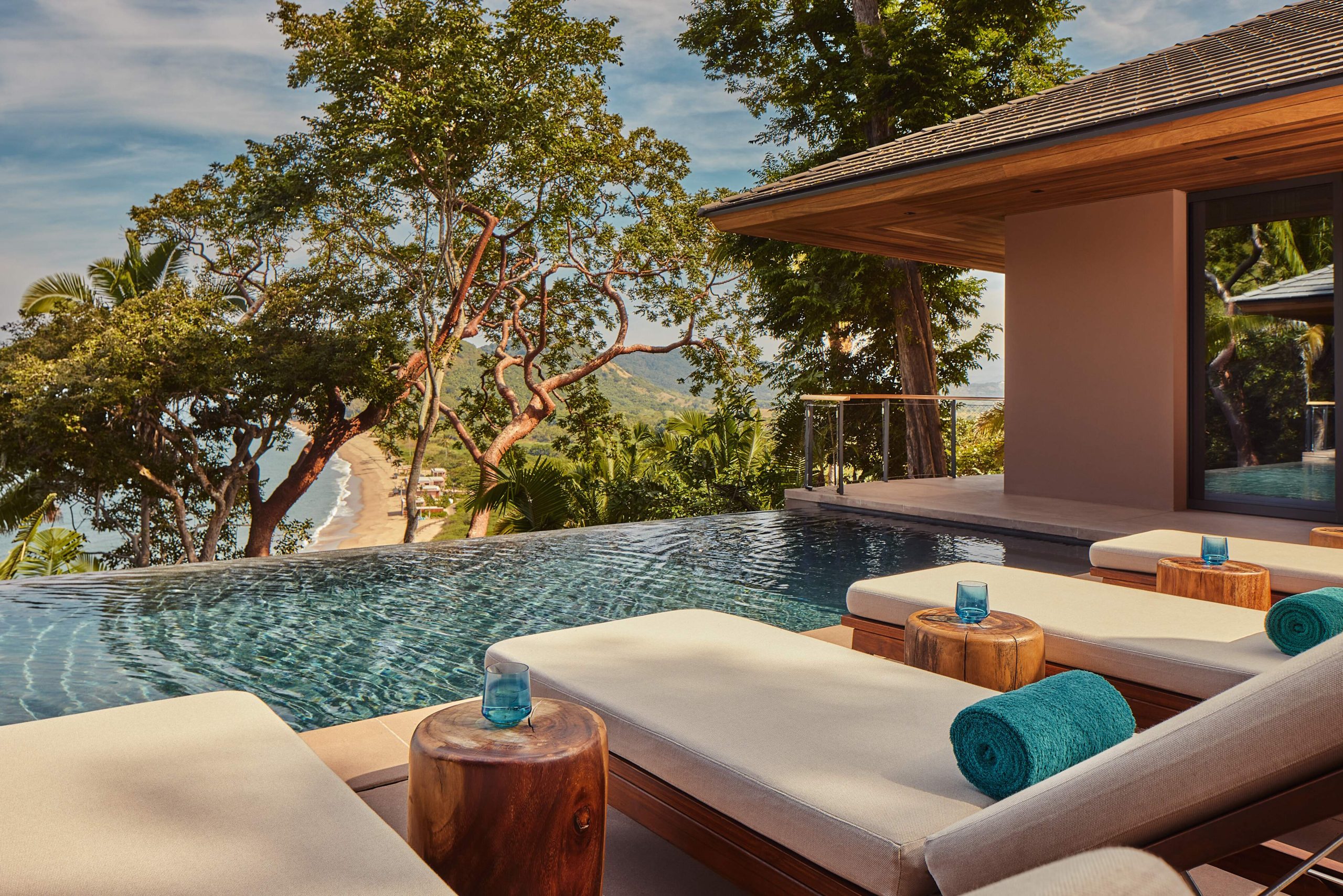 A favoured One&Only Mandarina amenity is the One&Only Spa, set beneath a canopy of towering Higuera trees within a natural volcanic rock garden. Featuring a collection of open-air treatment rooms, the Spa is a peaceful sanctuary where you can retreat, reset, and transform, inspired by a principle of 'oneness' with nature and self. Blending modern science with ancient local knowledge, the holistic experiences are tailored to your individual needs, awakening your higher energy and aligning your soul for more profound levels of relaxation, meditation and luxurious healing. Treatment journeys are inspired by Indigenous and pre-Hispanic cultures that include mud bath treatments and a temazcal, a traditional Mexican sweat lodge ceremony led by a shaman that encourages detoxification by combining medicinal herbs with steam and heat. For fitness enthusiasts, there is a dedicated team to create personalized wellness programs in their fitness studio and outdoor yoga palapa that includes a selection of breathwork and sound therapy sessions.
"Mandarina is a truly special property with unique experiences that honour Mexican culture, an incredible array of amenities from water sports and polo lessons to mountain biking and zip lining, and beautiful architecture and design specific to the land upon which it was built, complementing the beauty of the surrounding environment," shares Clark.
Amidst the enduring natural wonder that is Mandarina, an extraordinary ultra-luxury destination awaits. Designed to coalesce with the diverse and stunning landscape, the One&Only Mandarina transcends the realm of conventional five-star offerings. It sets the stage for a palatial homestead and an unparalleled bespoke vacation tailored to the desires of discerning travellers of all ages, where pure bliss is the only outcome. Here, within this remarkable sanctuary, every moment becomes a spectacular encounter with unrivalled excellence.