WRITTEN BY SOMNATH CHATTERJEE
DreamLiner Yachting and IYC, Tillberg Design of Sweden and Laurent Giles Naval Architects have just revealed their new yacht concept and it is all about exploring in luxury. Dubbed as a 'modern world voyager', the Scintilla is a 393-foot luxury yacht that can accommodate up to 36 guests and 44 crew members. Compared to other yacht designs, the Scintilla is also sleek and surprisingly sporty in its design approach with a nice combination of a while hull and blue accents. The accents add a sporty touch while the design is quite aerodynamic along with being less bulbous than other yachts that we have seen off late in the explorer category. The interior shows its clear Scandinavian roots with a minimalistic lay-out though it does have five lounges and three dining areas.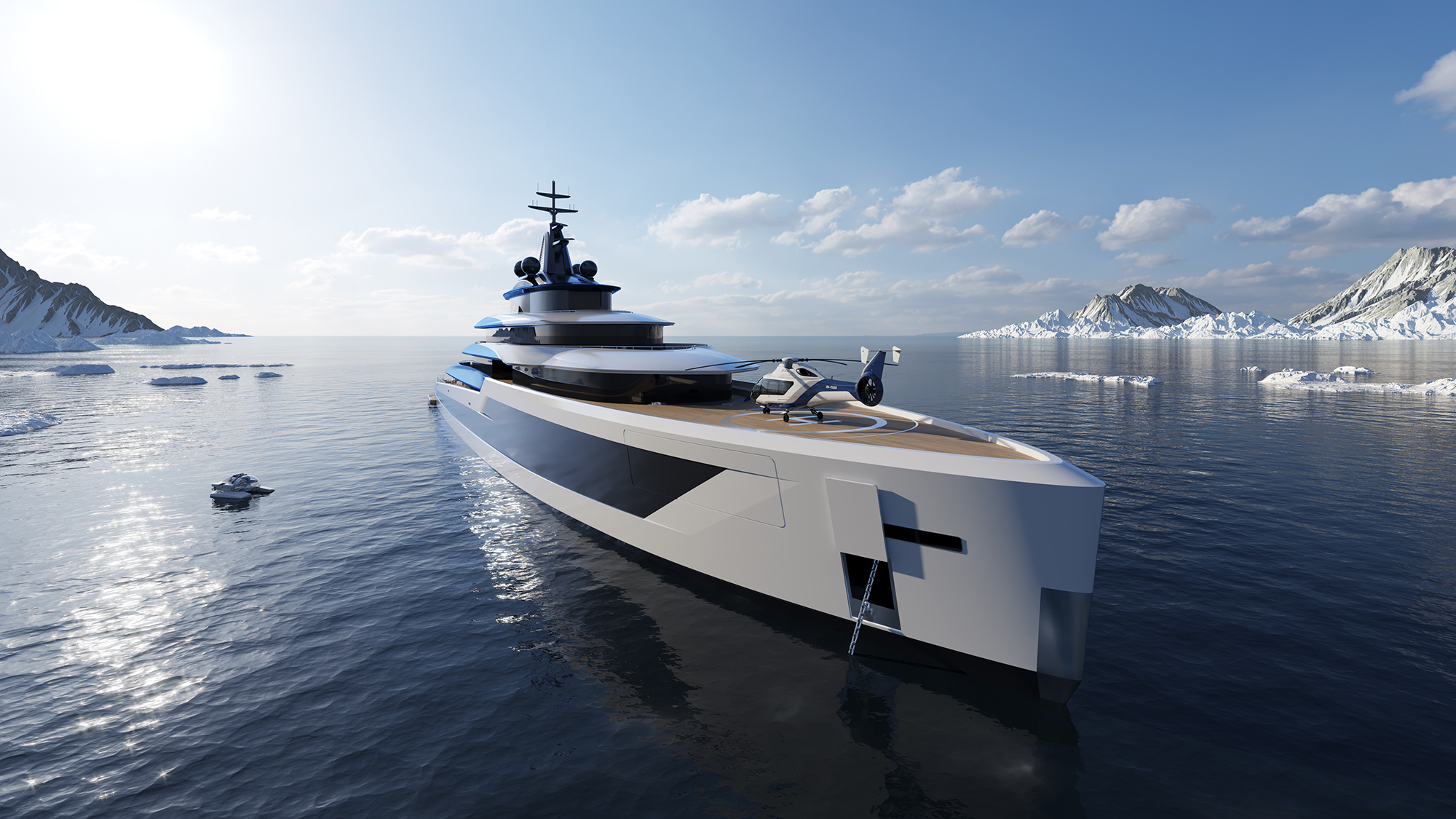 There is ample space and the design is quite airy, no doubt helped by the wide panoramic windows. There are 18 guest suites on both the "pool deck" and "heli deck" levels with each of them having large windows. The multi-level owners' suite comprises the aft portion of the bridge and heli decks and opens onto a private deck complete with a Jacuzzi tub and infinity pool. The yacht also holds 6 duplex guest suites. There is enough space for the owner's toys though with a dedicated area for a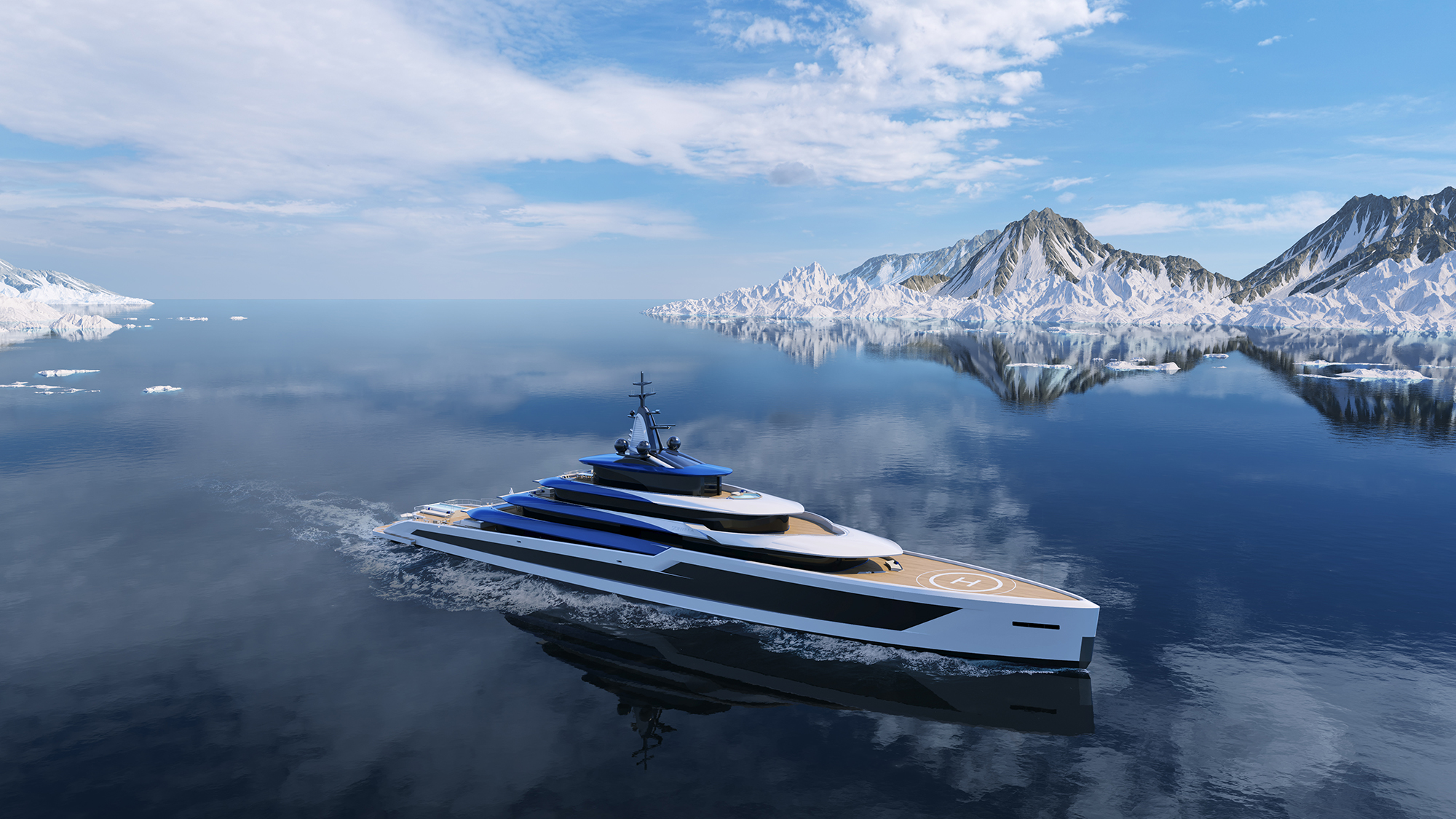 seaplane, submarine, foldable catamaran, expedition RIBS, amphibious and land vehicles, jet skis, quads and a helicopter. To further reduce emissions, each tender has been picked for being as environmentally friendly as possible.
Luxury these days has to be combined with some source of sustainability with the Scintilla being planned to have locally-sourced and eco-conscious materials throughout its interior and exterior. U.K.-based naval architecture firm Laurent Giles is responsible for the yacht's technical development, which is designed to accommodate hybrid engines as well as a combination battery and alternative fuel system. All this is done to reduce the yacht's environmental footprint.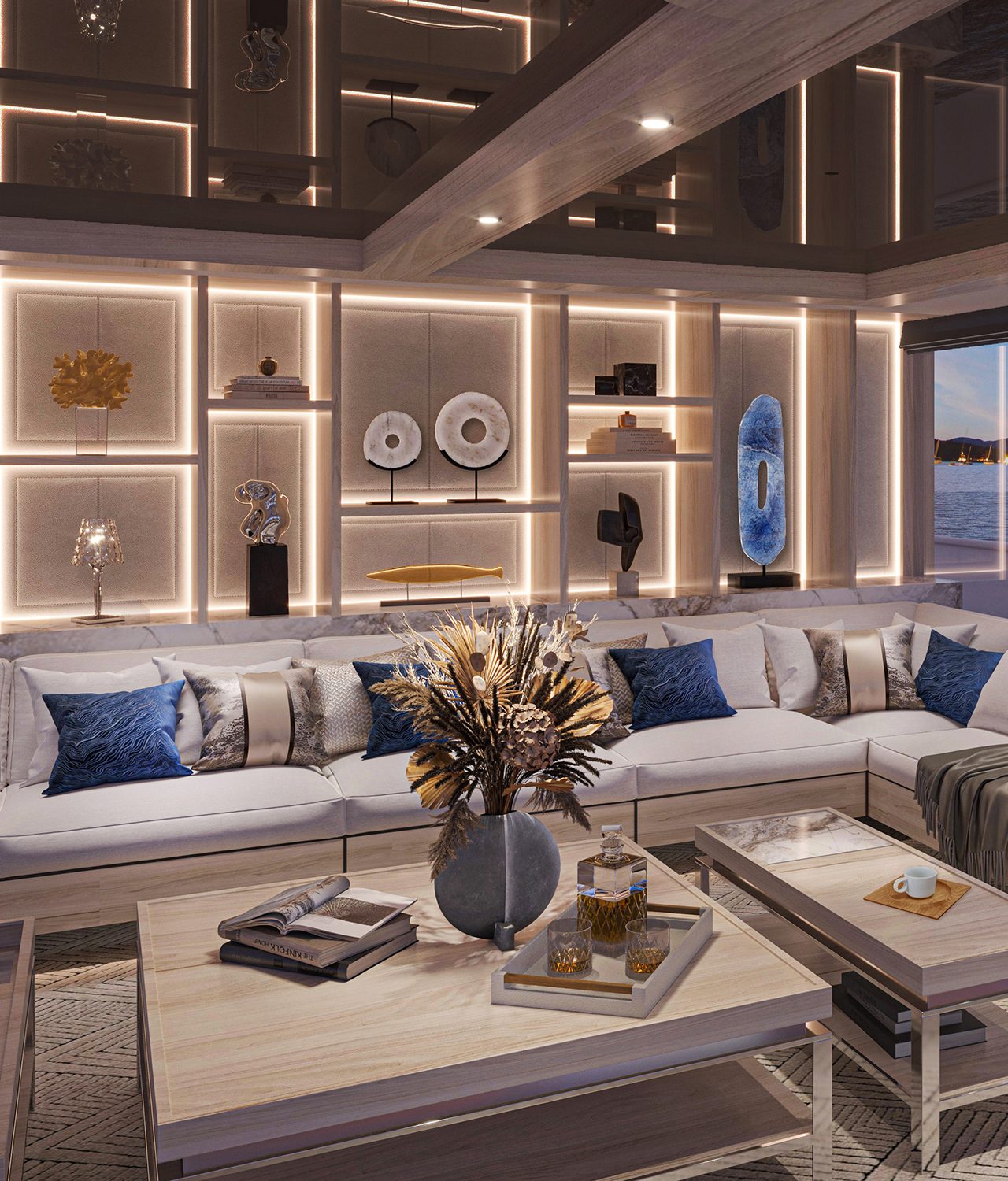 WITH THIS CONCEPT, WE HAVE ANTICIPATED THE DEMANDS OF FUTURE YACHT OWNERS, WHO WILL APPRECIATE HAVING A MEANS TO EXPLORE THE WORLD'S OCEANS RESPONSIBLY WITHIN LUXURIOUS ACCOMMODATIONS,
says TDoS partner and Yacht Director Daniel Nerhagen.
OUR AIM FOR THE EXTERIOR WAS TO CREATE A MODERN AND SPORTY LOOK, AND ALSO INCORPORATE CLASSIC LINES THAT WILL STAND THE TEST OF TIME. SCINTILLA IS INDEED A WORLD TRAVELER FOR ALL LOCATIONS.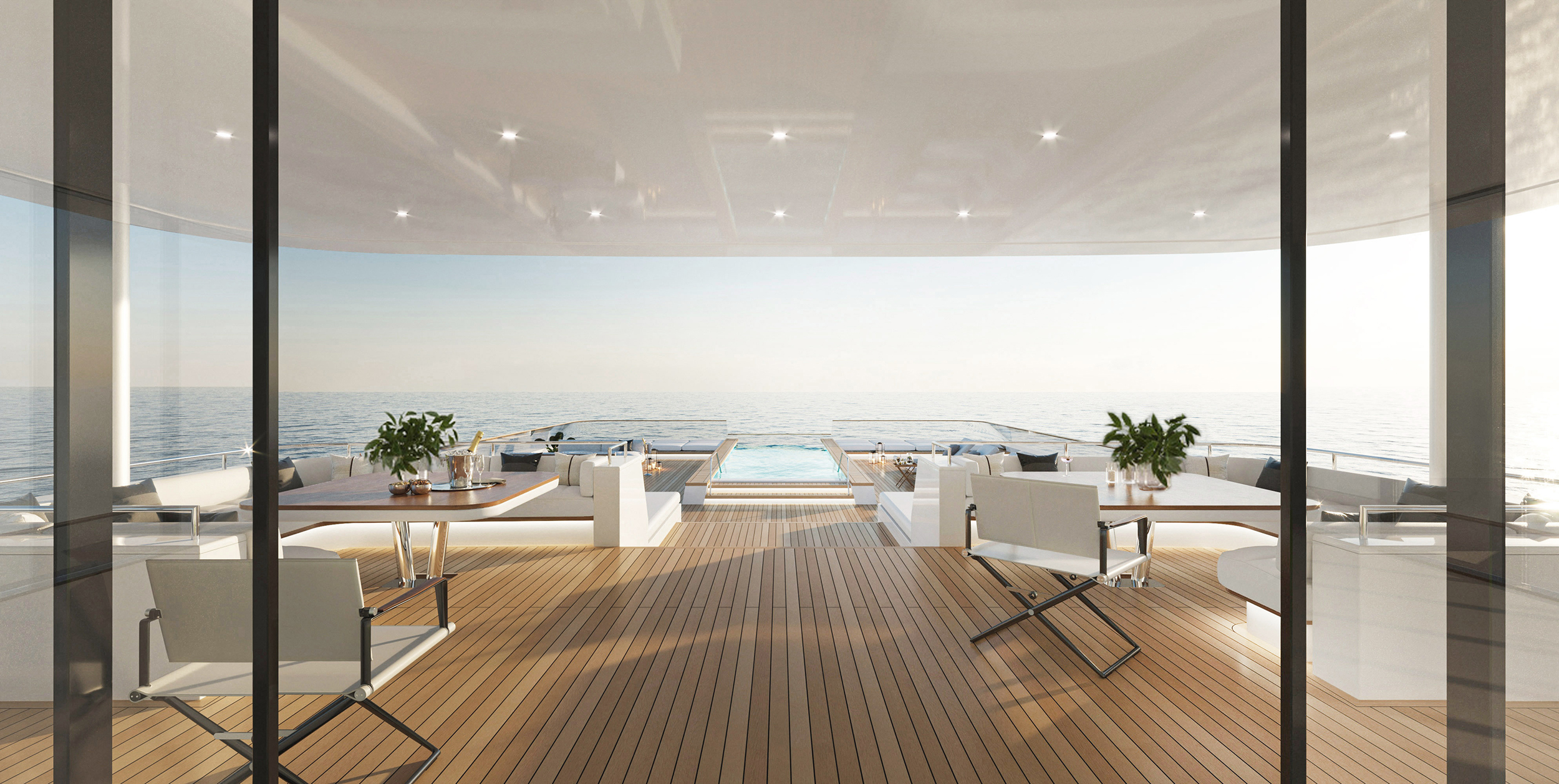 This indicates the future of explorer vessels in having to doff of its hat towards some kind of sustainable environmental attributes while still having the grandeur along with the luxury that yachts are known for.