WRITTEN BY SOMNATH CHATTERJEE

Antarctica Svalbard. The Northwest Passage. These places are not exactly Monaco and it also proves to be a tough challenge for any yacht as range, toughness, space and speed matters in equal quantities. An explorer vessel fits the bill and none more so than the latest from Damen Yachting with its SeaXplorer range. The SeaXplorer idea started in 2015 and has spawned various successful iterations under this range. The 105 is the biggest and the best with enhanced creature comforts and range plus decked out with the latest technologies. It is the yacht for a luxury expedition with size as its main arsenal since it is 345-foot long while the design is reeks of the understated luxury from the SeaXplorer range including the 95 and 100 designs. This mega yacht has been designed in partnership with Azure Yacht design and EYOS expeditions. The design can be customized by the owner to a greater degree too while the interior will also be tailor-made for the owner.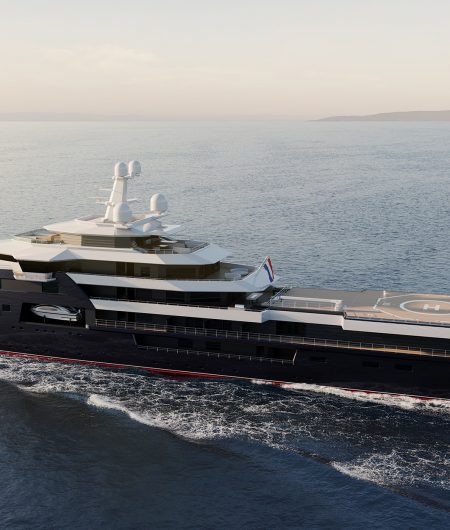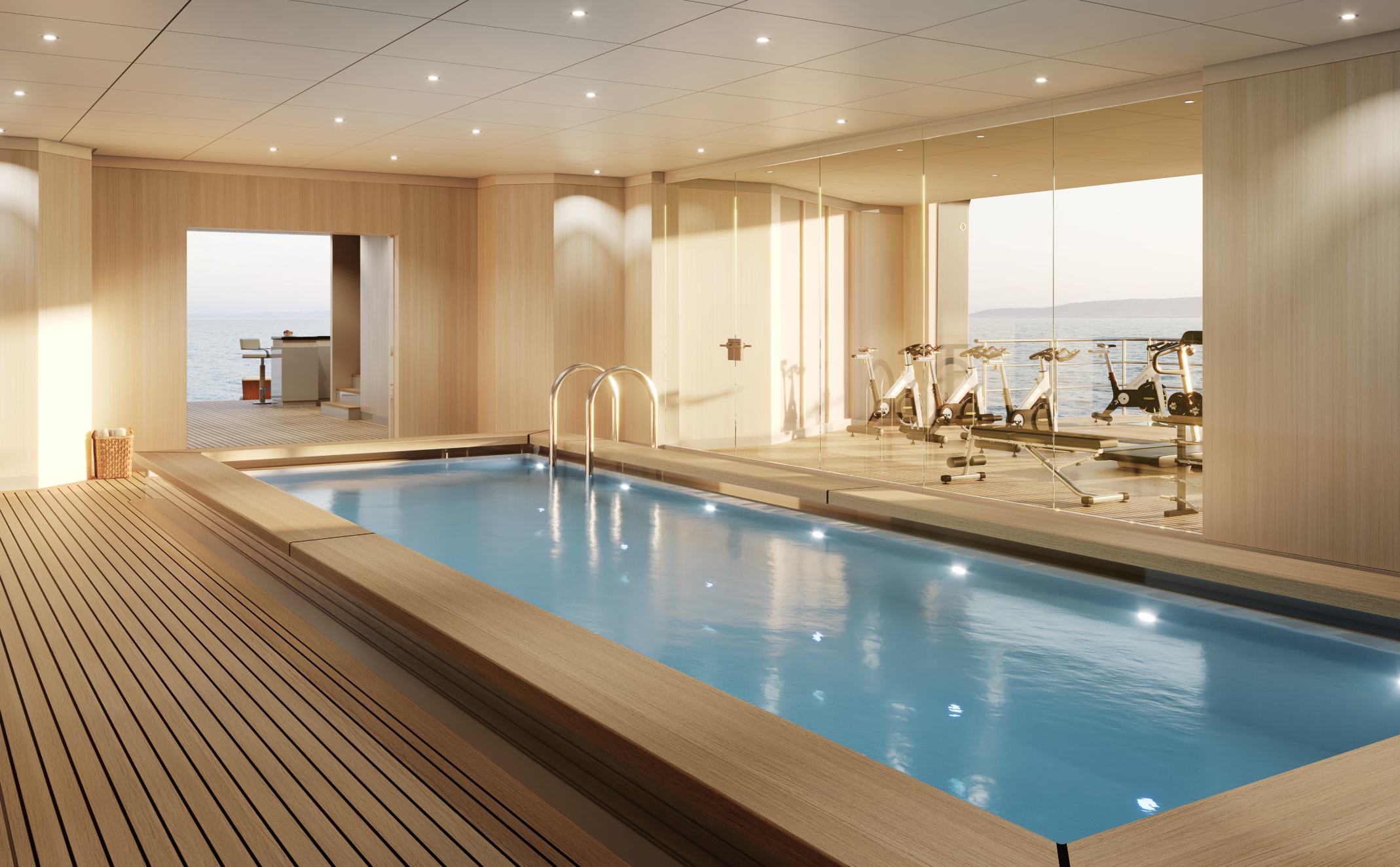 The SeaXplorer 105 has a mammoth Gross Tonnage of 6,500 and 5,775 square metres (62,162 sq ft) over her 8 decks. It offers large staterooms for 24 guests, including two expansive Owner Suites, built under PYC rules making the yacht fully charterable.
There is also no dearth of views as you can enjoy 270-degree panoramic views from the 123 square-meter forward observation lounge. Then the 300-square meter (3,229 sq ft) Main Deck "wellness space" includes a spa, an 8-metre indoor swimming pool (26 ft), gym, sauna and steam room, wellness treatment and massage plus a bar lounge.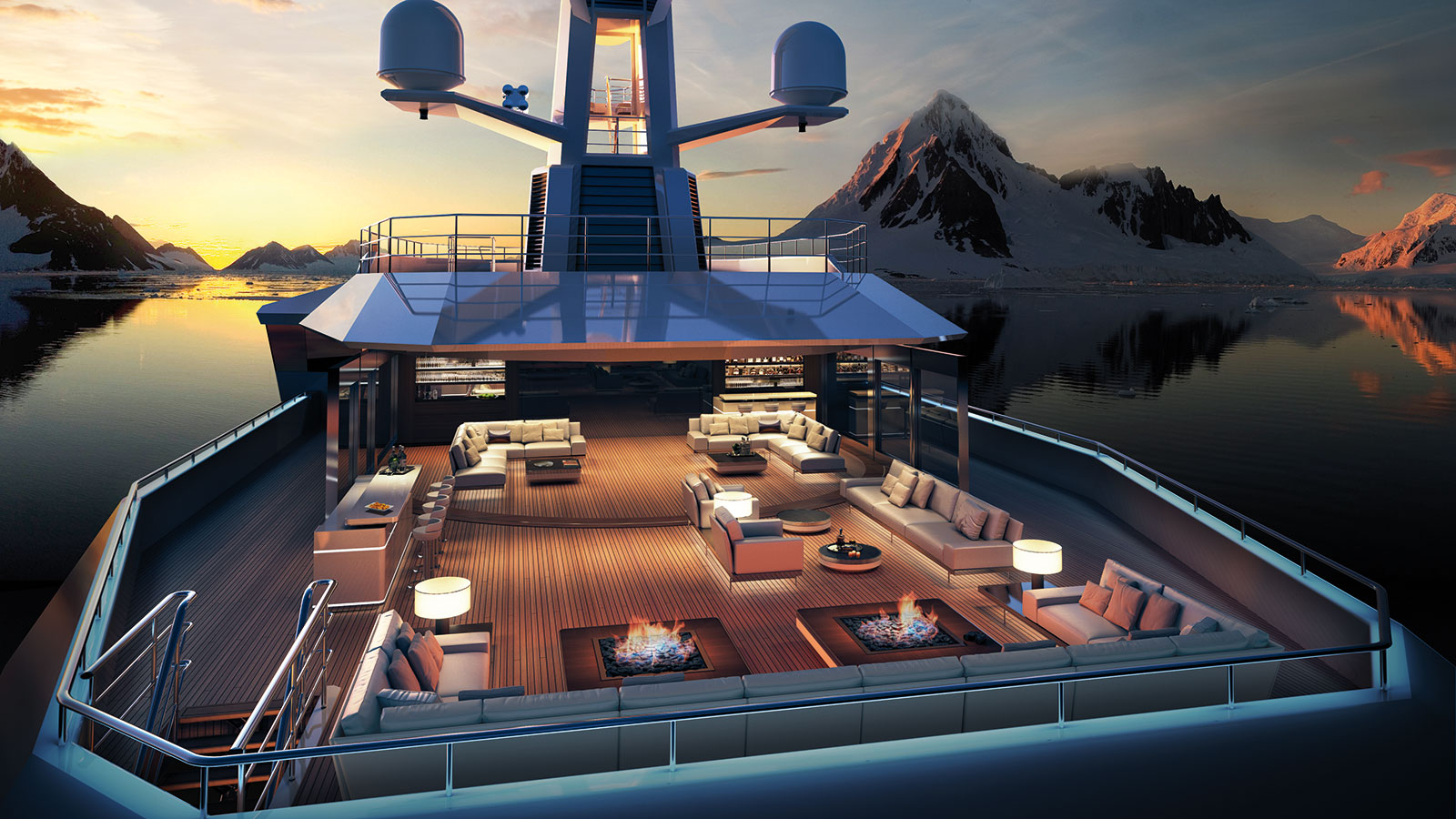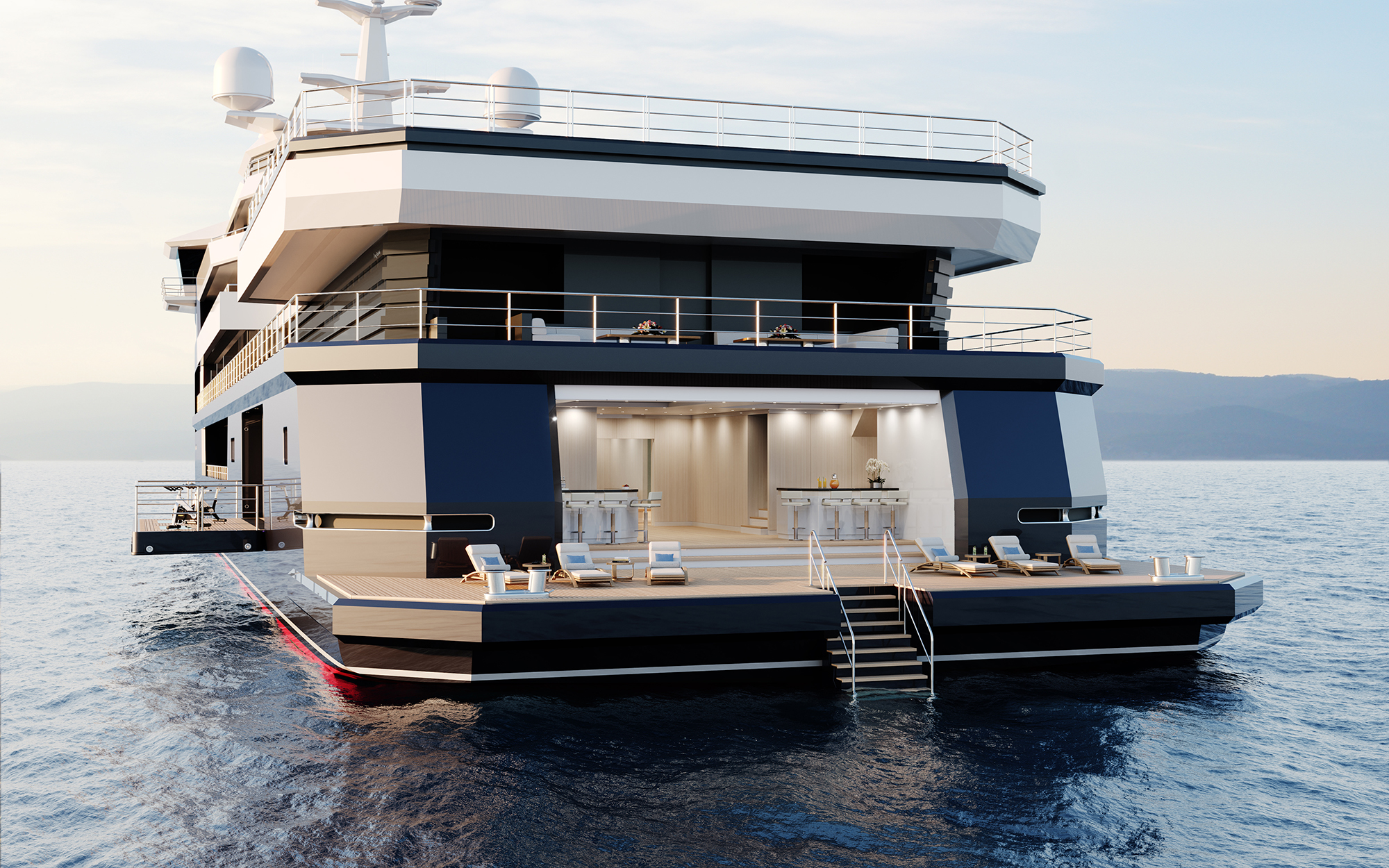 Of course practicality is well looked at since it can store two helicopters in the hangar (thus meeting regulations to carry two helicopters for any super yacht in Antartica) plus it an added safety feature when rescue services are scarce. The below deck is also a weather proof double hangar which comes with a hydraulic lift which keeps the helicopters protected from the elements.
There is also space for 5 large tenders/chase boat up to 13 meters (43 ft), a submarine, snowmobiles, kayaks- you name it and it has every toy for the owner with an adventurous streak! Further amenities include an outdoor cinema with an unfolding screen while there is enough deck space for a massive party of 200 guests, a full size tennis court, a basketball half court plus an ultra lounge with parasols.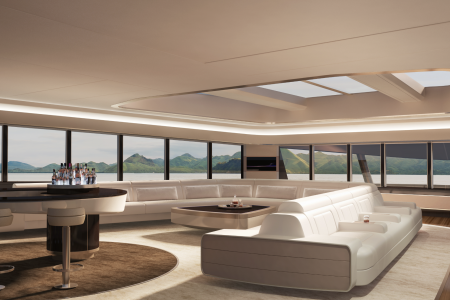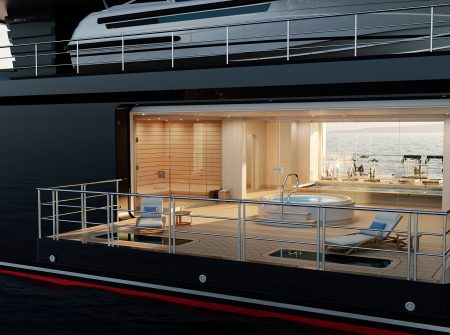 Amongst all this, when on a voyage, the hull is built to a high ice strengthening (Polar Class 7) and will navigate easily through the harshest of ice waters plus tackle changing ice conditions. There are also stabiliser fins retract where difficult-to-detect 'growlers' (truck-sized fragments of icebergs or glaciers) float beneath the surface – a particular issue for yachts with weak hull appendages such as fixed fins. Below deck, the garbage stores and large greywater tanks ensure her zero-discharge operations for long periods between port calls.
The SeaXplorer 105 has a hybrid-electric pod propulsion which reduces emissions and makes it more environment friendly. Further solace is provided thanks to the fact that it meets with IMO Polar Code category B regulations. The yacht has a top speed of 16 knots and has an impressive range of 8,000 nautical miles. This flagship from Damen Yachting then sits at the top of the luxury adventure explorer yacht segment while offering both luxury and peace of mind when on uncharted waters.