WRITTEN BY MONIQUE SIMPSON
Dobbes Family Estate, founded in 2003 by prominent Oregonian winemaker Joe Dobbes, from the very beginning has sought to tell the story of Pinot Noir from the Oregon's Willamette Valley.
Speaking with winemaker, Andy McVay, he explains that Dobbes Family Estate isn't defined by a certain production style that entails, for example, majority whole cluster style, defined oak regime, or specific AVA.  "We want to show how Pinot Noir can be expressed in different ways and a lot of that is working with fifteen different vineyards with whom we have worked with for a long time. We are trying to tell the entire story of Pinot Noir from the Willamette Valley", he explains.  He also notes that indeed the vast majority of what the company does is what Joe initially set up and what this winery represents, which ultimately allows its customers and visitors to the tasting room to learn more about Willamette Valley Pinot Noir.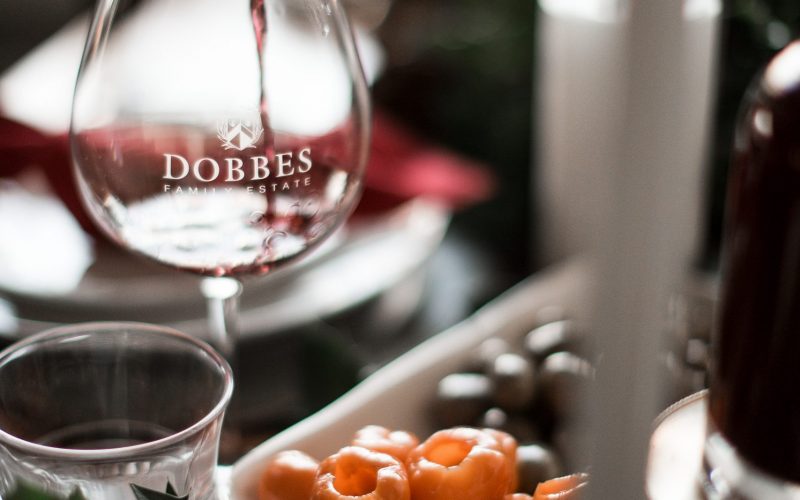 Today, the company makes 12 different Pinot Noirs – the majority of which have defined personalities and styles. The sub regional (AVA) blends and single vineyard wines are expressions of a distinct place and a region, and the family wines – such as Griffin's Cuvée and Patricia's Cuvée Pinot Noir–  which represent the personalities of those people.  As winemaker, Andy McVay, describes each year "the aim is to achieve consistency".
Interestingly, I first got a whiff of what Dobbes Family Estate was doing something a little out of the box dining at Willow Restaurant – one of my favorite small chef's counter, farm to table concepts in Portland.  The old verbiage rings true that if you want to stay abreast of what's trending in the hospitality and culinary world to simply chat to any renowned chef.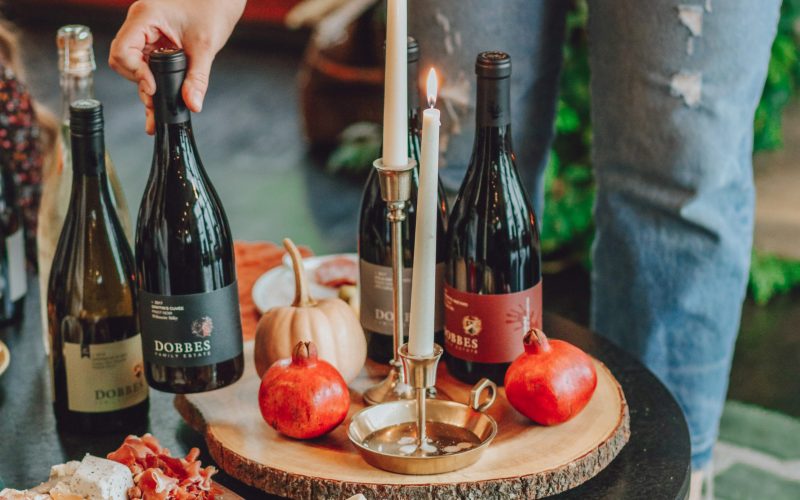 Speaking with Andy it becomes aptly clear that Dobbes Family Estate is far more than the Burgundian varietals of Pinot Noir and Chardonnay.  Indeed, one of the most interesting wines in the Dobbes Family Wines suite is a Grenache Blanc which you would never expect to ever find in the Willamette Valley.  Turns out Dobbes Family Estate were the first Oregon winery to bottle the varietal in 2009.  Since then there have been a couple more vineyards of Grenache Blanc planted in the Rogue Valley, Southern Oregon, but a decade on there remains only three wineries that bottle Grenache Blanc.  But the Grenache Blanc story hasn't stopped there.  In 2019, Andy decided to make a sparkling Grenache Blanc for their "Elements" wine program – a program entailing crafting a different sparkling wine each year that is paired with a different element (earth, air, wind and fire) with 10% of the proceeds donated to charity.  Andy explains the program "brings recognition to the environment and to innovative winemaking".  "I had always liked working with Grenache Blanc and in a previous winery I worked with sparkling wine based and barrel fermented Grenache Blanc", he explains and "what better way to honor the program than with a sparkling Grenache Blanc because no one has heard of it" or at least that is what Andy thought as turns out there is one Californian winery making a sparkling Grenache Blanc. That said, there are still only two sparkling Grenache Blanc's in the entire world.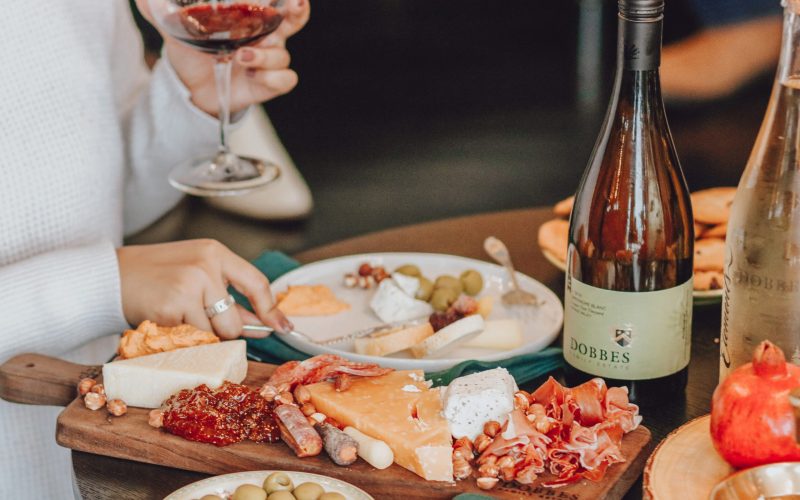 There are a few areas Andy has really made his mark at Dobbes Family Estate.  One such project is his Port program, "Untethered".  Beginning in 2019, Andy simultaneously crafted three ports – Rose Port aged in Tequila barrels, Muscat port aged in Gin barrels, and Syrah Port aged in Bourbon barrels. "I choose the barrels to mirror and enhance what's already there in those varieties".  During our tantalizing tasting, I ask where the barrels are sourced, and he explains the closed loop system. "We sell the aged barrels to Rogue Spirits [Oregon], they age gin in them, and we get them back from them and age the Ports".  With only 3 barrels of each, it really is a quite special story.
Speaking with Andy and his various special projects he explains, "the new things that I did after taking on the winemaking role were things on the theme that Joe had always been focused on.  We were always doing something different. We have always been focused on more than Pinot Noir."  It is clear that doing things new and differently here at Dobbes Family Estate is a theme that runs through the wineries DNA.
"Our phrase is respecting tradition but not bound by convention,"

Andy says
Dobbes Family Estate programs, such as the Port program, enable Andy and the team to tell us these new, wonderful, sometimes somewhat unconventional, stories each bound by exceptional quality.  With that in mind, their Wine Club is certainly worth a visit to see what next passion project is next on the horizon.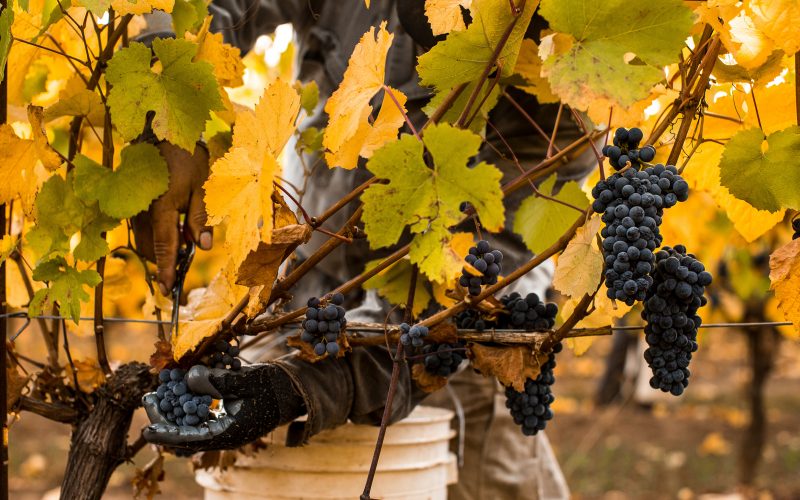 Recommended Wines:
Dobbes Family Estate Grand Assemblage Pinot Noir 2020
This multi-vineyard wine is a blend of seven vineyards throughout the Willamette Valley, multiple clones of Pinot Noir, and fermentation styles and is a true representation of the vintage, the growing region, the varietal and the people who are working with it. Turns out it is also Andy's favorite wine – "it's a representation of all the hands involved in the vineyard and cellaring for that vintage…I love that it represents so much and is always tremendous quality". On the nose the wine exhibits classical red berry fruit aromas of cherry and strawberries. The palate, the wine reveals vibrant acidity, structured tannin structure and raspberry fruit flavors finishing with a long, toasted spiced finish. An incredible, top value wine.
Dobbes Family Estate Grand Assemblage Pinot Noir 2018
The nose is bursting of aromas fresh, ripe citrus fruit and white flower, floral aromas. On the palate, this wine exhibits wonderful fresh acidity and weighty mouthfeel, and is bursting with bright flavors of zesty orange, peach, melon and stony minerality. Long, lingering finish. A class act.