WRITTEN By Giovanna Bonomo-Blescia
Our climate is changing, our behaviors are changing, yet around the world, one thing that stays the same is our craving for Italy and travel. Bestselling Author and Celebrity Chef David Rocco discusses blue blood, simple luxuries, and his plan to dock a slice of Venetian life in Toronto this summer.
The art of multicultural storytelling
Since 1999, Canadian Celebrity Chef David Rocco pioneered a television series documenting Italian culinary traditions. Over the years, the charismatic Italian-Canadian evolved his television series to include the people behind the food—their untold stories, lifestyles, and ethnicities. The dish was no longer the protagonist but the ultimate binding agent.
Heritage

Son of Italian immigrants, David saw early on the difference between growing up Italian-Canadian and the very different culture of his Italian-born parents and grandparents. "I remember when I was a kid, my grandfather never felt that he fit in in either country. I think that's the universal truth of all immigrants of all backgrounds. It's like a tree that gets uprooted and replanted in another society. You never feel like you fully belong. Then when you return home, you find home has changed. So whenever you go back, you are never the same."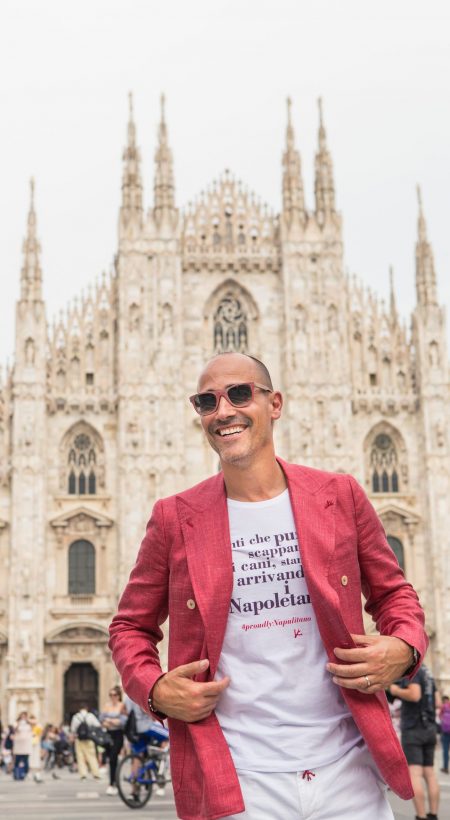 Building bridges one dish at a time
To be Italian-Canadian for Rocco is not about choosing one culture over another but to be the heir of two worlds: the modern world and a civilization dating back thousands of years. When both worlds collide, a new perspective is born that brings value wherever it goes. "Having both nationalities means going in with a different perspective and seeing outside the parameters that you are given because of the society you grow up in." 
Whether he's filming in Africa, Asia, Italy, or at home, David's multicultural lens, resonance, and enthusiasm for life, family, friends and food give viewers an unparalleled televised cultural experience.
"Through his travel and culinary experiences, David Rocco shares the richness and diversity of Italian culture with Canadian viewers. Programs such as his "Dolce Vita" give Canadians a taste of the local lifestyle and demonstrate to Canadians that Italy is so much more than just good food – it is indeed a Continent onto itself – where every nook and crevice of the Peninsula holds a unique flavour and is an expression of a culture all its own."
Francesca La Marca, Ph.D.
Italian MP representing the Electoral College of North and Central America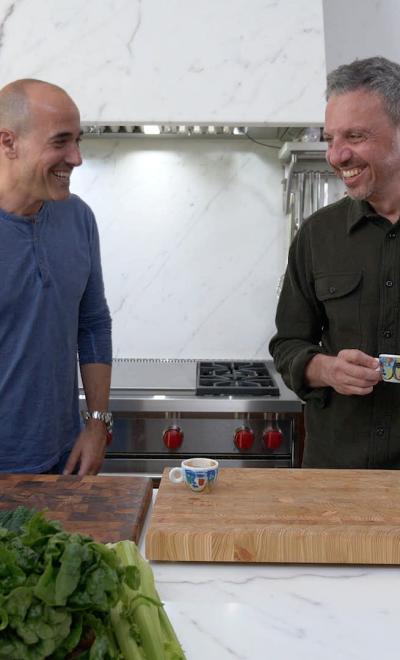 Blue Blood
His pursuit of the real Dolce Vita resulted in David Rocco's Dolce Napoli: where he captured the secrets, traditions, and realities that were previously invisible. For David, the chance to share unique stories and the people of his beloved Napoli in a new light were key motivators behind the hit series. It wasn't just appreciated by North Americans either. David portrayed Neapolitans in a way that hadn't been done before.
"When our show "Dolce Napoli" aired in Italy, government officials sent us letters to express thanks for how we presented Napoli in a new light. It went beyond Gomorrah. It went beyond O'Sole Mio. It went beyond pizza. It was the joie de vivre of the Neapolitan people that is unique to Italy."

David Rocco
As a proud Neapolitan, David confesses to bleeding Napoli blue. "The happiest I had ever been was when I shot in Napoli for 13 weeks, and I literally felt that every day was a gift from God. It was the most dynamic and most incredible city in the world. And that's because I felt at home with this certain rawness and happiness and love of life that I think is only found in Napoli."
La Semplicità Del Lusso
From Italy's liquid luxuries like high-quality coffee, olive oil and excellent wines to experiencing Italy's lesser known agriturismi (farm stays) immersed in perfectly manicured vineyards in a Tuscan hillside, David Rocco introduces worldwide audiences to unexpected indulgences. David explained that investing in food is a mind shift. He believes there needs to be a  change in how we look at food, and be more discerning in terms of what we consume. "Many have yet to perceive excellent olive oil as a luxury feature that elevates your cooking and health. Many wouldn't think twice about spending $40 dollars for a bottle of wine that will be consumed in one sitting, but when it comes to High Quality Extra Virgin Olive Oil at the same price, even though it will last a week or two, shudder at the cost."
David Rocco was one of the first to introduce Italy's unique agriturismi to North America. "Viewers called in and emailed us, amazed that they had never heard about holiday farmstays before. By no means luxurious, but they are luxurious —with excellent Extra Virgin Olive Oil, cheese and Chianti. It's all about how you define luxury and the simplicity of quality—especially when it comes to food, or sitting in an agriturismo overlooking a vineyard, that can be more luxurious than a 5-star or 6-star hotel in a big city."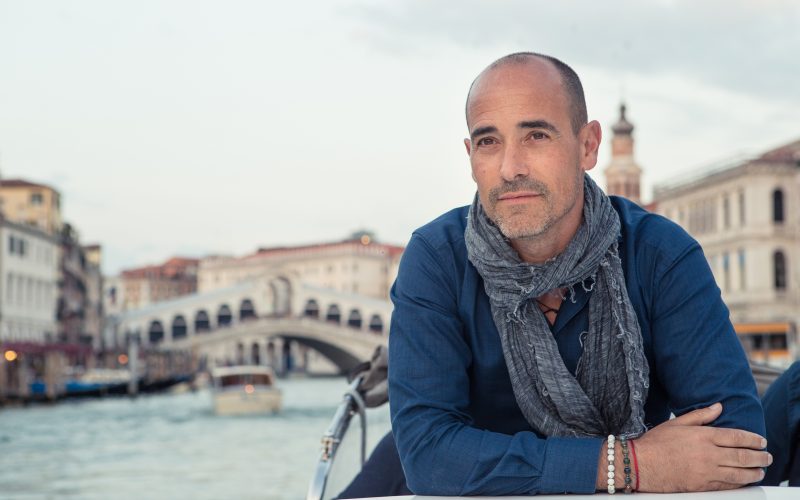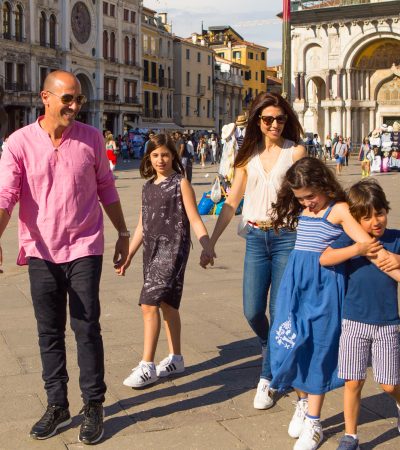 CICCHETTI AND CHIANTI —BRINGING A TASTE OF VENICE TO TORONTO.
This summer, the culinary icon will debut his new David Rocco Bar Aperitivo in Yorkville—the heart of Toronto's most luxurious shopping districts.
With a focus on bringing a taste of Venetian culture to Canada, the wine bar evolves around Venice's 'Cicchetti (pronounced chikˈketti) tradition. Not to be confused with tapas, Cicchetti are micro culinary creations made of high-quality fresh ingredients that range from crostini with cream of truffle to bite-sized meatballs served with wine to provide a uniquely Venetian mid-day escape.