Five successful and confident women meet on a weekday afternoon to enjoy one another's company, fine wine, and robust cigars. For something that was considered a male past time, more and more women – professionals, mothers, singles – are revelling in the smoking of a cigar. The Wine Bar in Oakville, Ontario, provides the ideal location for five illustrious entrepreneurs to decompress, laugh, and unwind while listening to music, uncorking a bottle of expensive red wine, and making Romeo y Julieta their cigar of choice..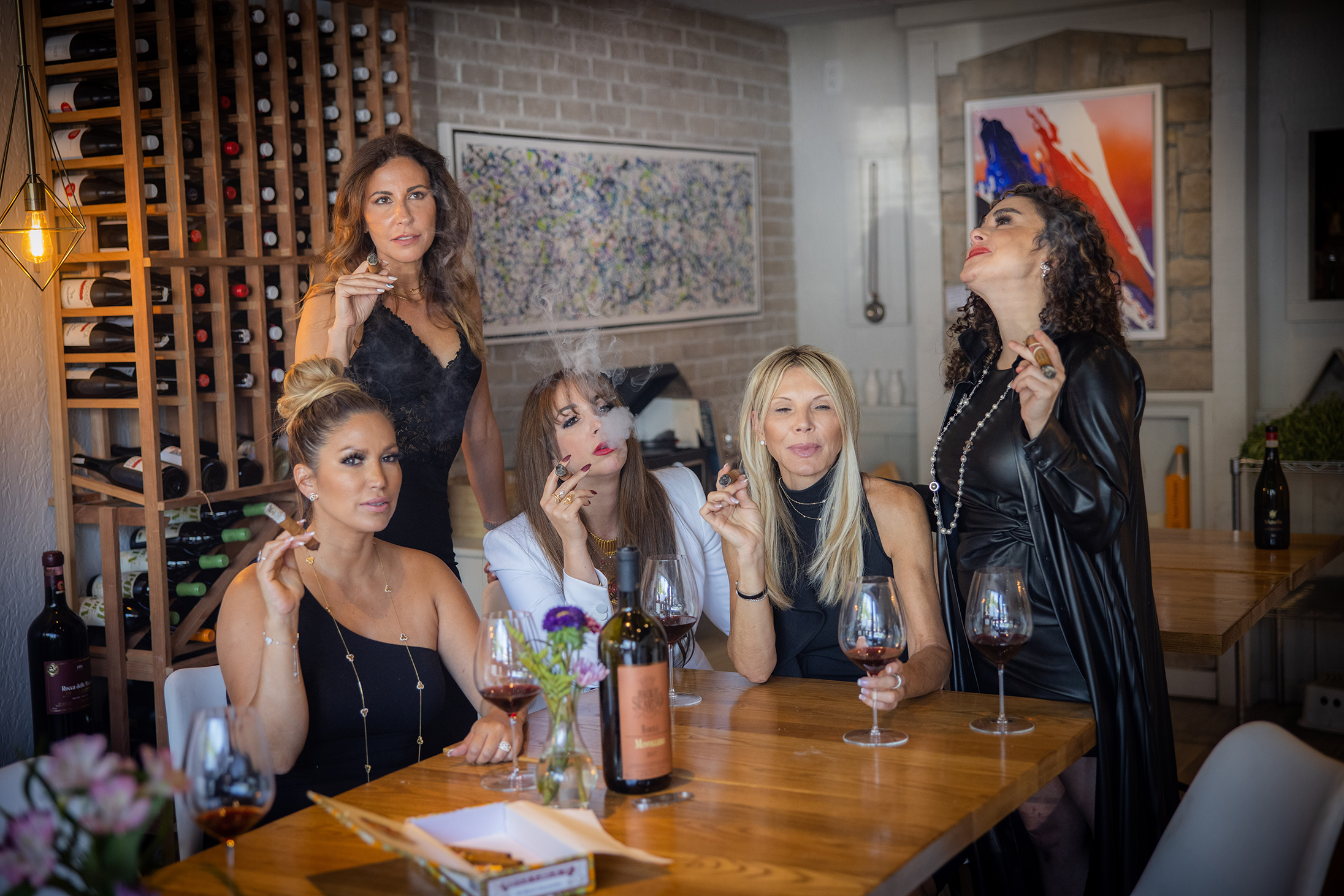 Women have enjoyed tobacco itself for thousands of years. The Spaniards in the 1500s played a significant role in making cigars a symbol of luxury and wealth. Countesses and duchesses in Spain delighted in smoking them. The Spaniards quickly realized the superiority of the Habanos over other cigars, and the country soon demanded that their smoke come from Havana. Fast forward to the 1920s, where many cigar-smoking clubs arose in Berlin that were founded by artists, writers, and club owners. They were places for progressive women who wished to meet, have social and friendly relationships, and exercise their power. Some of these clubs were also born in New York, Chicago, and other important cities in the United States, but they mainly lived behind a smoky curtain of secrecy.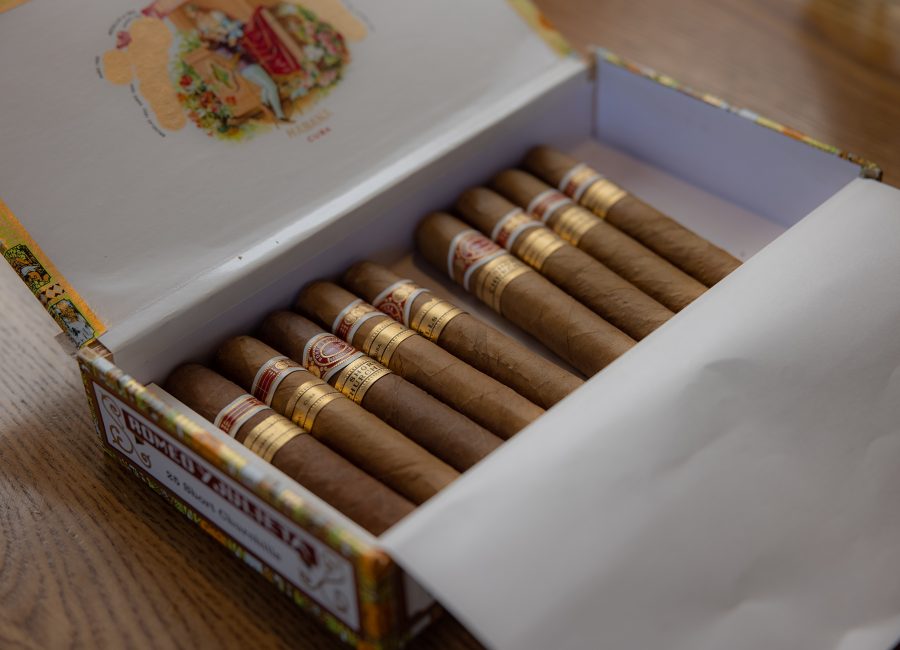 Today it is more common to see women smoking cigars publicly in restaurants (where permitted), in smoking clubs, and organizing special events in honour of the cigar. In Europe and Latin America, women are seen smoking cigars more freely. Countries like Cuba, Spain, Denmark, and the Dominican Republic, with a more accepting history of cigars, have a greater number of women who smoke. While seeing a woman with a cigar is not entirely natural for some Americans, there is a significant time-honoured link between women and cigars in Latin culture.
Like wine, cigars are a pleasure of life. It's an indulgence that asks you to rid yourself of the daily frenzy and take time to be in the moment. After a long day at work, the time dedicated to cutting, lighting, and savouring a cigar can be the most relaxing part of the day. The premium cigar you have in your hands is a product of excellence. It is enough to know that a Cuban cigar is manipulated 540 times by at least 600 different people before it can be sold. From the moment the seed is planted until the cigar is put into the box, the processes that take place are many, long, and demanding. Behind every Habano or esteemed product or service, there is an incredible amount of work, dedication, and passion – something these five entrepreneurs know about.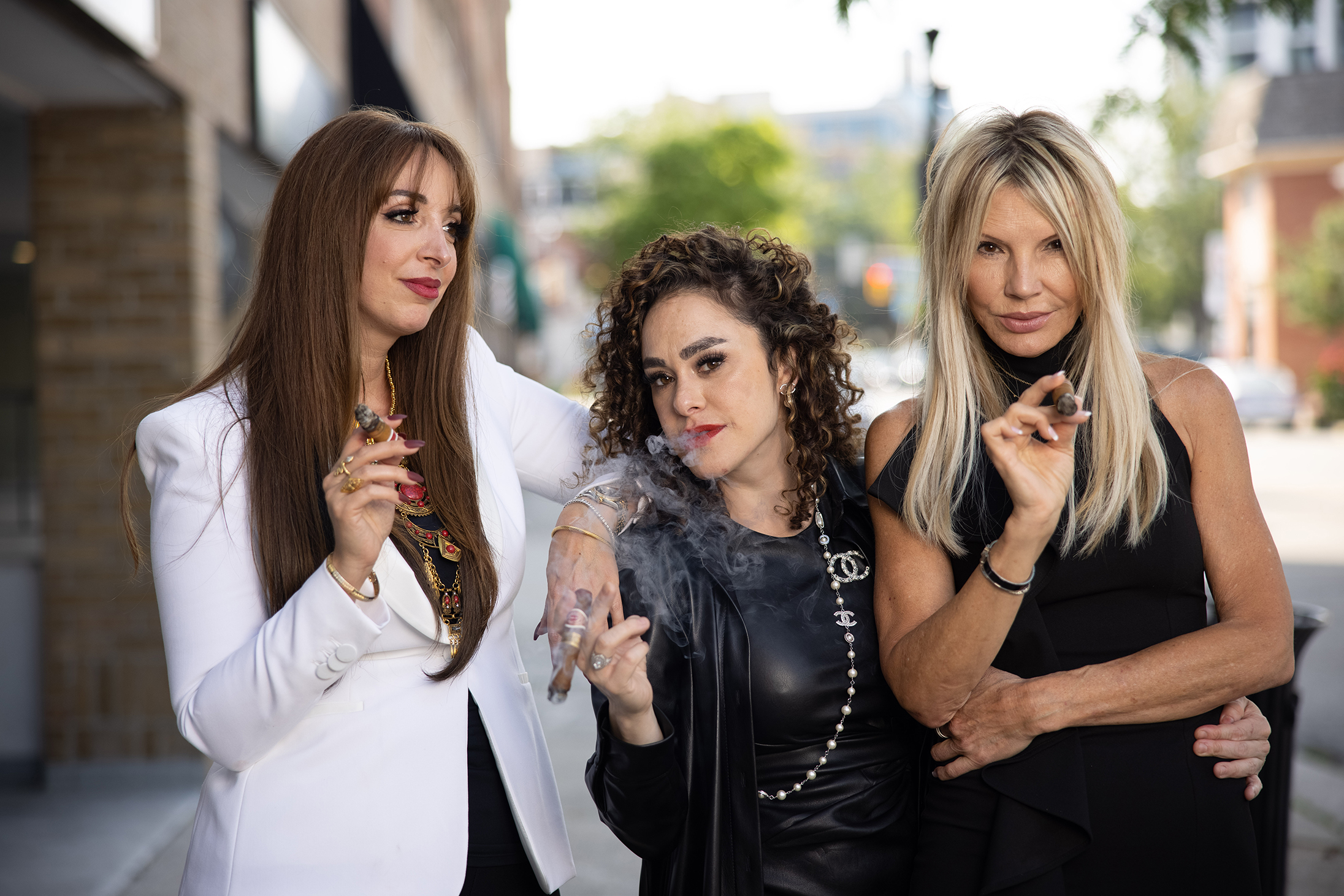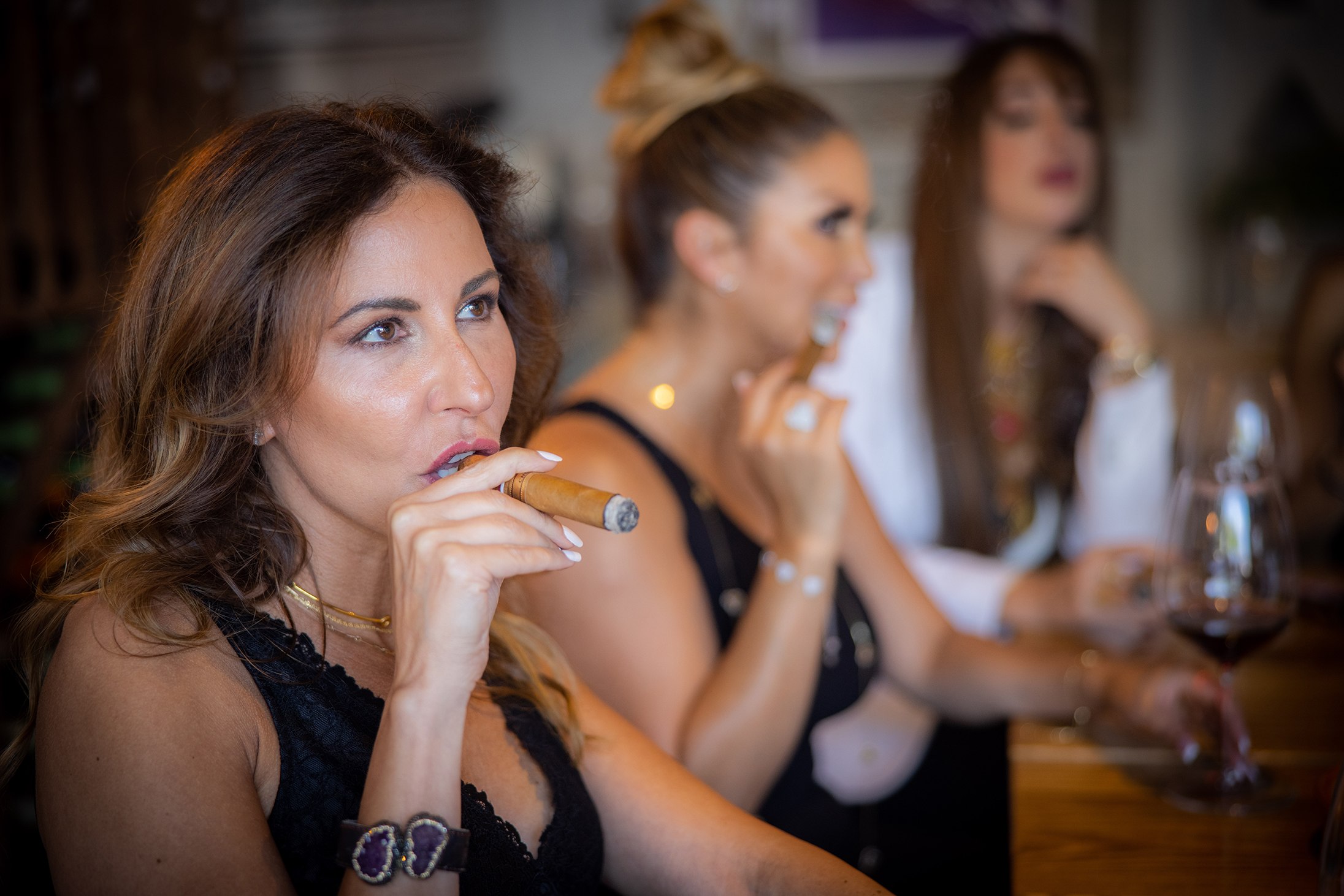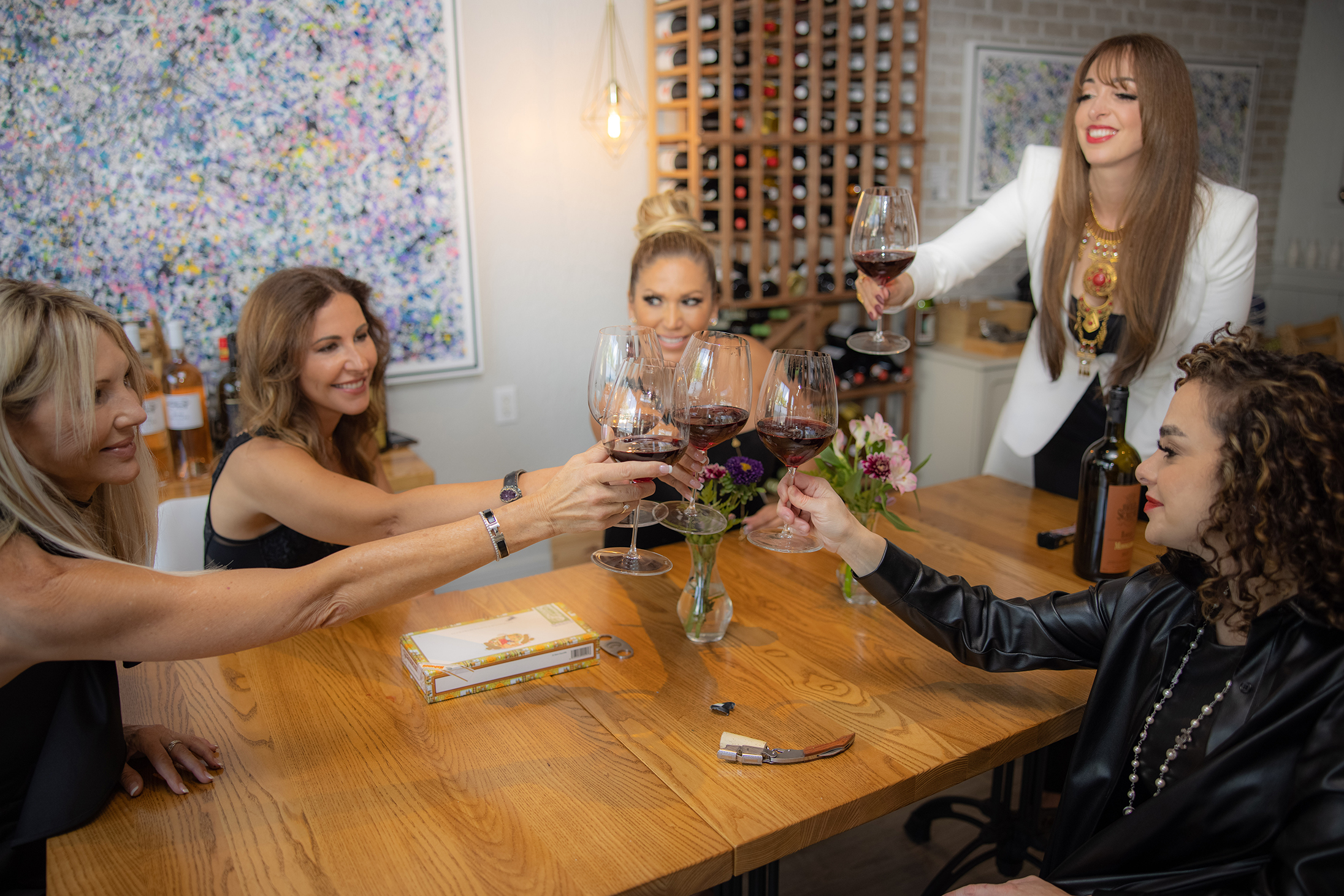 The reasons why people smoke cigars are varied, yet a few common threads exist among cigar aficionados. While many unwind and ring in the weekend by enjoying an ice-cold beverage, a glass of wine, or a liquor on the rocks, smoking a quality cigar is a unique experience. A cigar calms yet captivates the senses without causing impairment. They provide an opportunity to pause and reflect on what is going on around us. There's an old-world charm to the cigar that can be appreciated amidst the frenzy of today's digital age. Stogies have been known to be part of commemorating momentous occasions with close friends and family members. One can be found indulging in a cigar on their own in quiet contemplation or with friends and colleagues when celebrating a victory or achieving a personal or professional milestone. Whether you're a novice or connoisseur, these five ambitious women share their thoughts on cigars while they take you through the steps of how to smoke one properly
A 2017 Paolo Scavino Barolo is opened, gingerly poured into five red wine glasses, and served to five attractive and talented women seated around a wooden table.
THEY RAISE THEIR GLASSES IN UNISON AND SAY
CHEERS TO FRIENDSHIP, HEALTH, HAPPINESS AND SUCCESS!
AFTER TAKING A SIP, THEY KNOW THIS WINE WILL PAIR PERFECTLY WITH THEIR CIGARS.
Step 1
Cuban cigars offer the quality in tobacco, construction, and smoke necessary to make them the top choice, which is why the Romeo y Julieta Short Churchill is the preferred cigar on this day. Each one selects a cigar from the box in the center of the table and brings it to their nose, each knowing that how a cigar looks, feels, and smells can give you a clue to its quality. The cigar has an appealing Colorado shade to it and is nicely packed. It feels a little soft but still firm at the same time; one of those cigars you know will draw well. It has very few veins and an invisible seam with a perfectly applied triple cap with a flat head
Melissa Cescon Real Estate Broker & Founder THE MELISSA CESCON TEAM Royal LePage Real Estate Services Ltd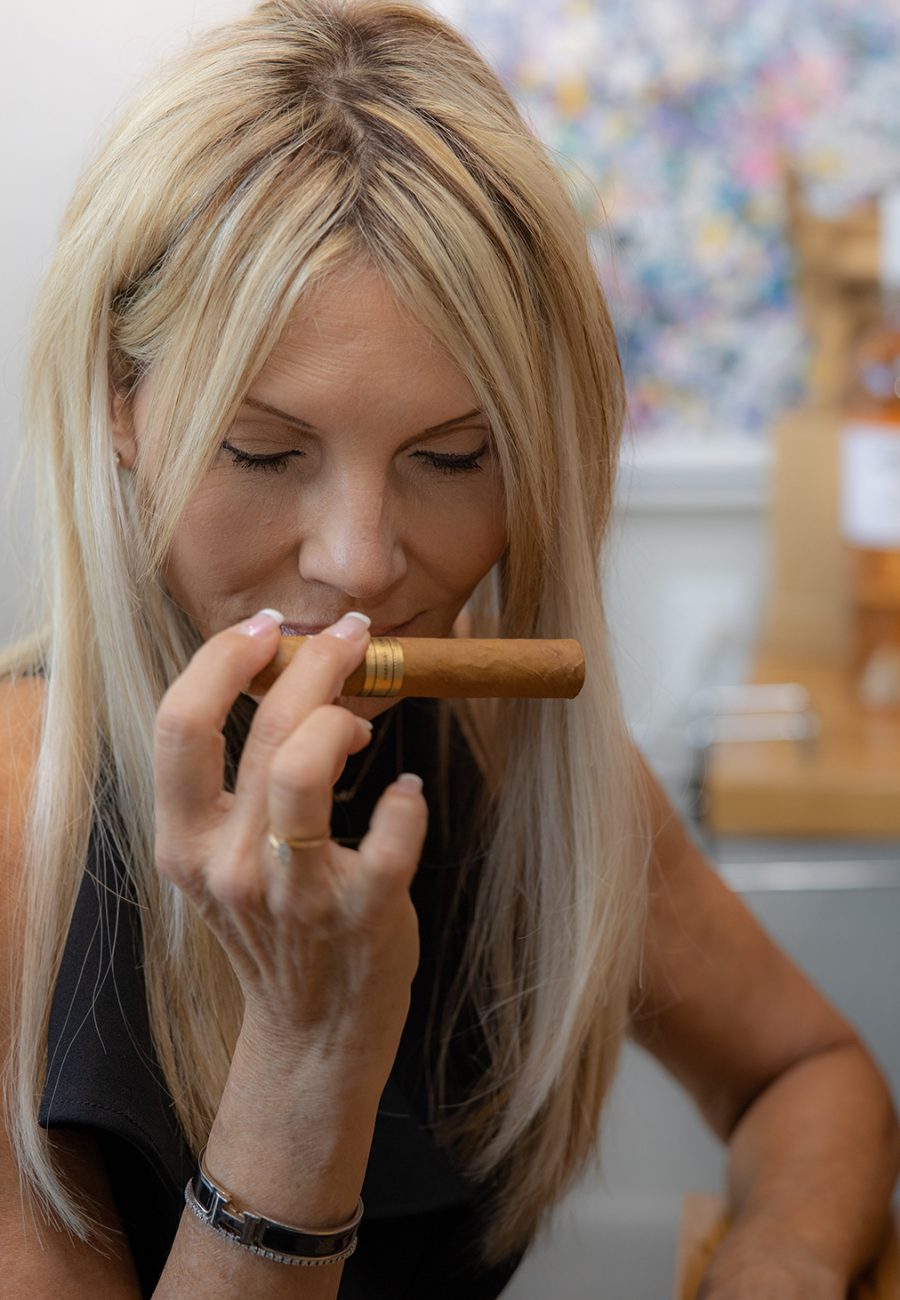 WHEN WOULD YOU SMOKE A CIGAR?
For me, it is a special moment, a celebration of something. I remember my first cigar ever; I smoked it during my honeymoon. Years later, my second one, I smoked it when I got my own place after my divorce as a celebration of independence, a new beginning in my life. These days, I decide to smoke one when I reach certain milestones as a reward. It is truly symbolic for me.
WHAT DOES SMOKING A CIGAR MEAN TO YOU?
Cigars, to me, are an ultimate luxury, a symbol of success. I consider them art, as they are handcrafted, and each of them is truly one of a kind. It is something really special that makes me get lost in the moment.
HOW WOULD YOU DESCRIBE THE EXPERIENCE OF SMOKING A CIGAR?
It definitely makes me feel powerful, in control, and at the same time, it relaxes me. There is something really magical in the experience. In time, I came to appreciate the craftsmanship it takes to make each cigar, so it is a true pleasure when I smoke one.
WHEN WOULD YOU SMOKE A CIGAR?
For me, smoking a fine cigar is typically reserved for a special occasion – the après-dinner drink and cigar – to fully embrace the evening, friendships, and conversation. It's relaxing, enjoyable, and a little bit 'bad girl with class.' Comparatively, I'm a novice cigar aficionado and am taking it slow with the introduction of milder cigars. Occasionally, when I need to get really creative with my business and tap into a deeper level of my mind, I will enjoy a glass of Tuscan red together with a few long draws of my Macanudo – all by myself. 'Me' time is a good thing. It makes me a better person and realtor.
WHAT DOES SMOKING A CIGAR MEAN TO YOU?
Smoking a cigar is an art, really. Done right, it's quite classy and sophisticated, especially for a woman. To me, smoking a cigar is a powerful statement about one's confidence and authenticity, and it represents freedom of choice. I have always made it my mainstay core value to treat people with respect, first and foremost. There's nothing classier and more confident than how well you treat people. I always speak my truth to my clients, friends, and family because that approach is genuine and authentic. It seems only natural that this correlation exists between who I am as a person and what I enjoy doing
HOW WOULD YOU DESCRIBE THE EXPERIENCE OF SMOKING A CIGAR?
I like to expand my mind and experience new things whenever I can. Smoking an aromatic cigar is a regal-like experience. So few women know it, so it's almost sacred. It's like eating the finest caviar, most decadent chocolate, rarest fruit, and not feeling guilty. The idea of being myself, confident enough to play in what traditionally has been associated with a man's world … well, that's next level. It's powerful.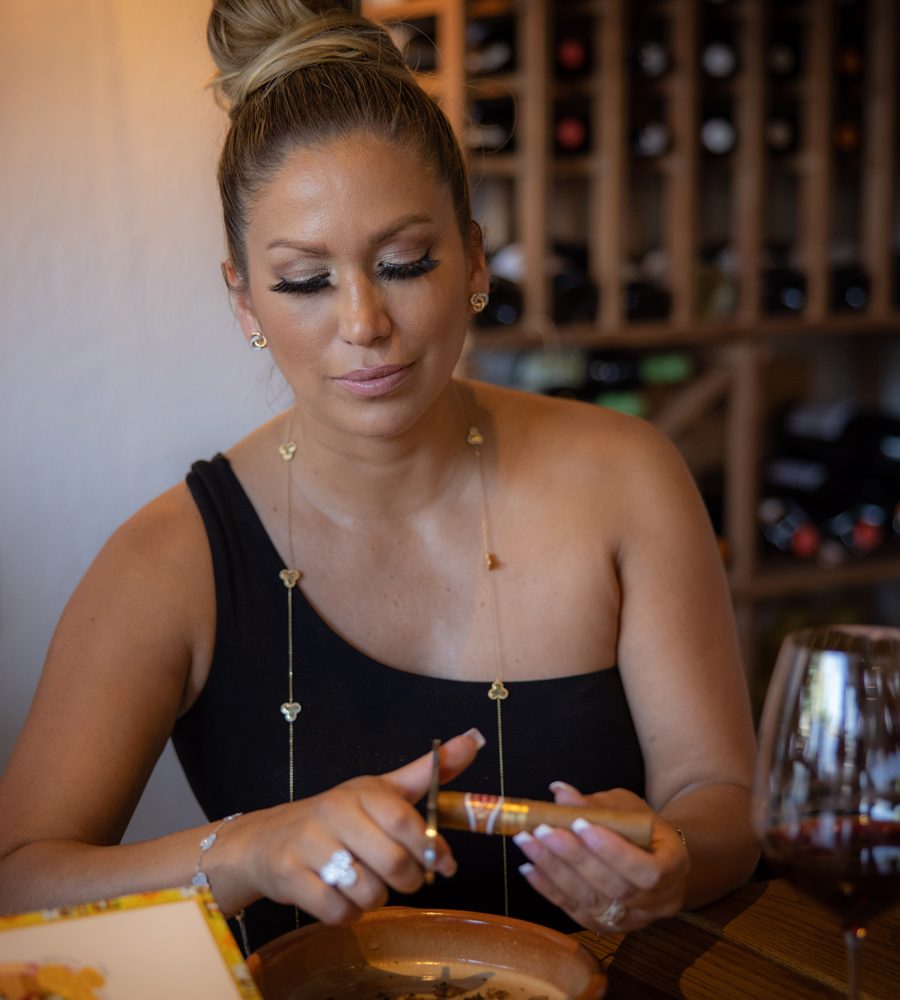 Step 2
To cut the cigar, a guillotine is passed around to cut into the cap, which is placed on the head of the cigar to keep it from drying out. The cut is made carefully and decisively so as not to cut too high up the cigar's shoulder, which may cause the wrapper to unravel as you smoke.
Analucia Beltran Fine Jewelry Expert, TV Host, Corporate Trainer, and Designer Event Host Founder & CEO of Analucia Beltran Diamonds
WHEN WOULD YOU SMOKE A CIGAR?
Not to sound cliche, but typically cigars are only pulled out on special occasions and not the very good ones at that. So I don't usually partake, but when a premium cigar is offered amongst a group of women, all celebrating each other, that is a time I was happy to engage!
WHAT DOES SMOKING A CIGAR MEAN TO YOU?
Growing up in a traditional household, smoking cigars was for the men to enjoy, and any women who wanted to try was frowned upon. All memories of cigars were men offering it to men, or even in the movies, powerful men were cigar smokers. But for me, a cigar represents so many things. As a female smoking a cigar, it means confidence, well-established, control and power over all past insecurities or worries of what it means for a woman to enjoy a fine cigar. It's the epitome of a beautiful full circle for me.

HOW WOULD YOU DESCRIBE THE EXPERIENCE OF SMOKING A CIGAR?
Smoking for a woman like me is relaxing and empowering at the same time. Indescribable really. Being a creative, it helps to clear my thoughts and unwind while allowing myself to enjoy diving into a smoke plume induced pareidolia.
Step 3
Next, a butane lighter, which won't alter the flavour of the cigar, circulates the table. While rotating the cigar, the flame is held in front of the cigar without touching it while inhaling just enough so that the cigar is lit. To ensure the cigar is fully lit, they turn the lit end towards the mouth and gently blow on it.
Diana Joleen Luxury & Wait-Listed Artist and Founder of Bunee & ÜNE. Fine Arts painter specializing in multi-faceted genres.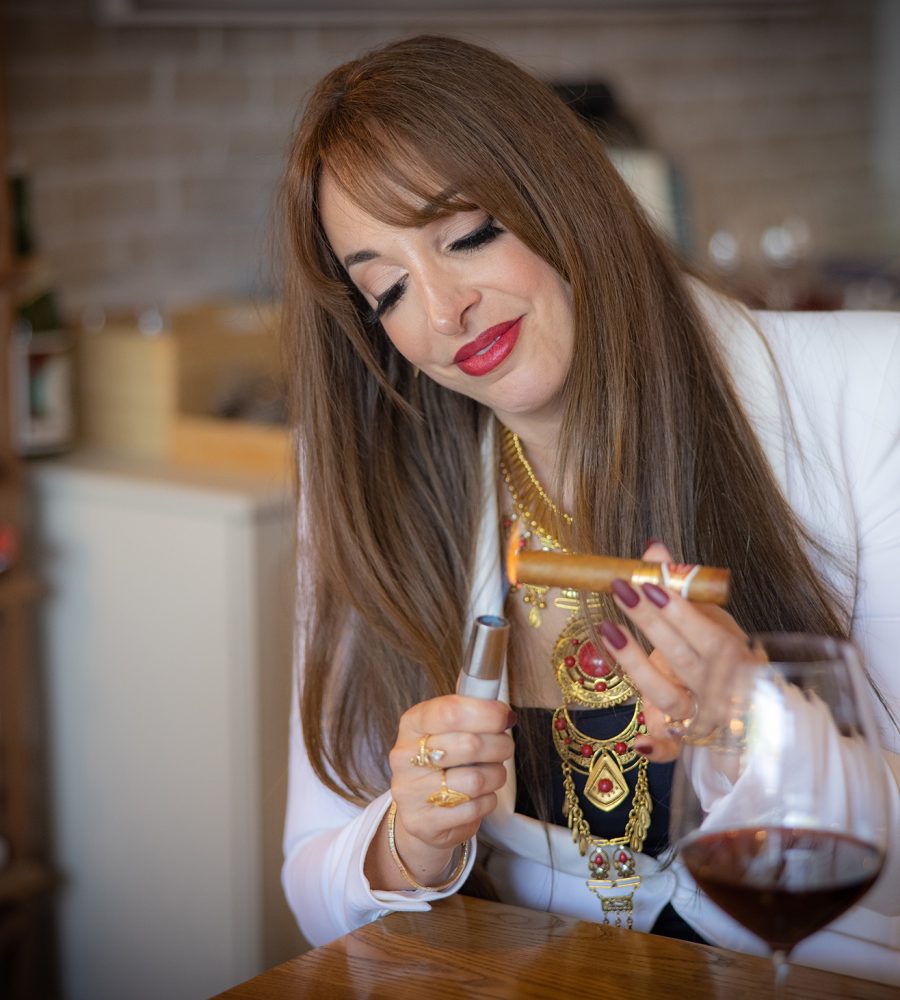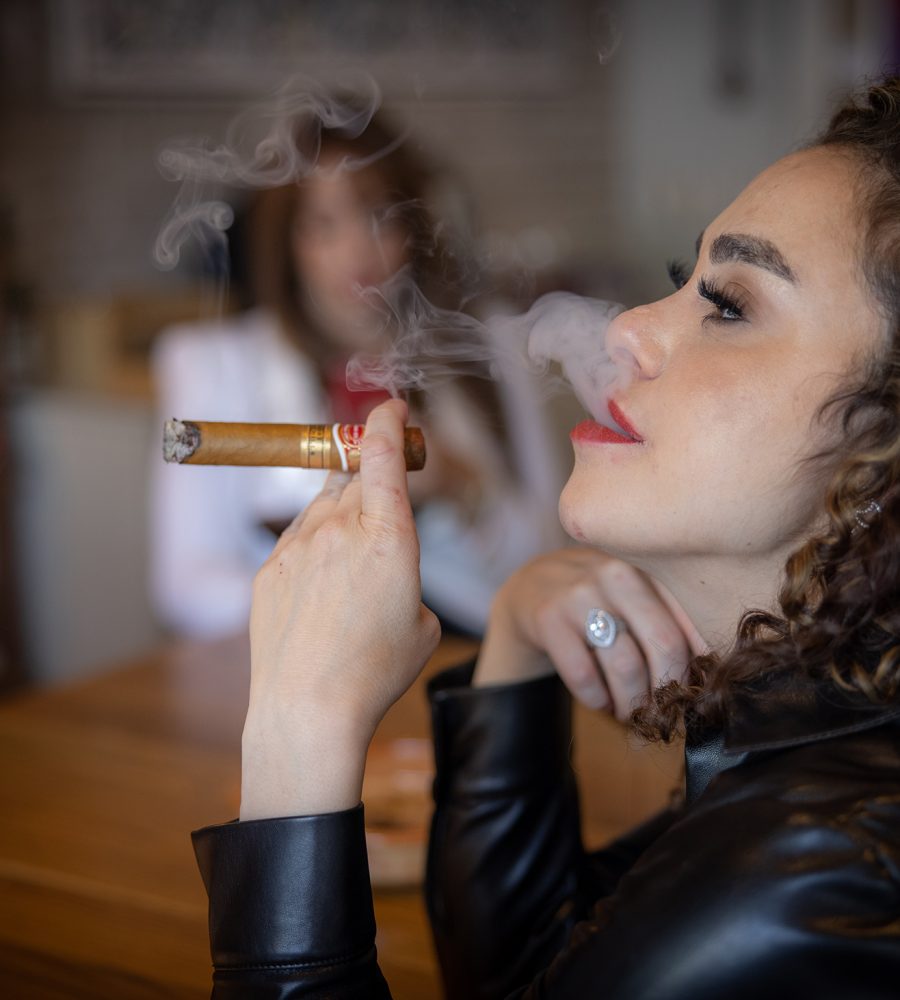 Step 4
The women hold the cigar up to their mouths and draw in the smoke. They hold it in their mouth for a few seconds to taste it and then let it go, never inhaling the cigar smoke. Like tasting wine or a spirit, the smoke is savoured by allowing it to float gently and slowly across the palate and then released out of the mouth. The Romeo y Julieta has a complex composition of ripe apple, red wine, and sweet toffee, all tied together by a rich, toasty undertone. The flavours are evident and pronounced but not at all overwhelming.
Devon Masciangelo Sommelier, Restaurateur, and Wine Importer Proprietor of The Wine Bar and BND Wines
WHEN WOULD YOU SMOKE A CIGAR?
Smoking a cigar doesn't require an occasion, just a celebration of good friends, wine, food, and ambiance.
WHAT DOES SMOKING A CIGAR MEAN TO YOU?
The smell, feeling, and taste bring back memories of past great moments and creates new ones in the present. There's a feeling of freedom, familiarity, and friendship. Often smoking a cigar is with people you are close to, and if not, it provides moments alone of great reflection.
HOW WOULD YOU DESCRIBE THE EXPERIENCE OF SMOKING A CIGAR?
Just like wine, cigar tobacco is grown for a purpose. It represents a vintage and the people who put so much effort into the growing process. It's a labour of love with lots of history and passion, just like wine. Smoking a cigar is like wine tasting. You taste the soul and terroir of Cuba or Honduras. The fruits of their labour are with you, and it is invigorating.
Step 5
Each takes a sip every 30 seconds to a minute to enjoy the cigar at its full potential. It has a very toasty profile with hints of chocolate, coffee, burnt caramel and a touch of pepper on the finish. The finish is long, and the draw is perfect.
Teresa Greco, B.A., B.Ed., M.Ed. Editor, Author, Broadcaster, and Educational Technologies Consultant Radio and TV Host of The Steps to Happiness Show with Teresa Greco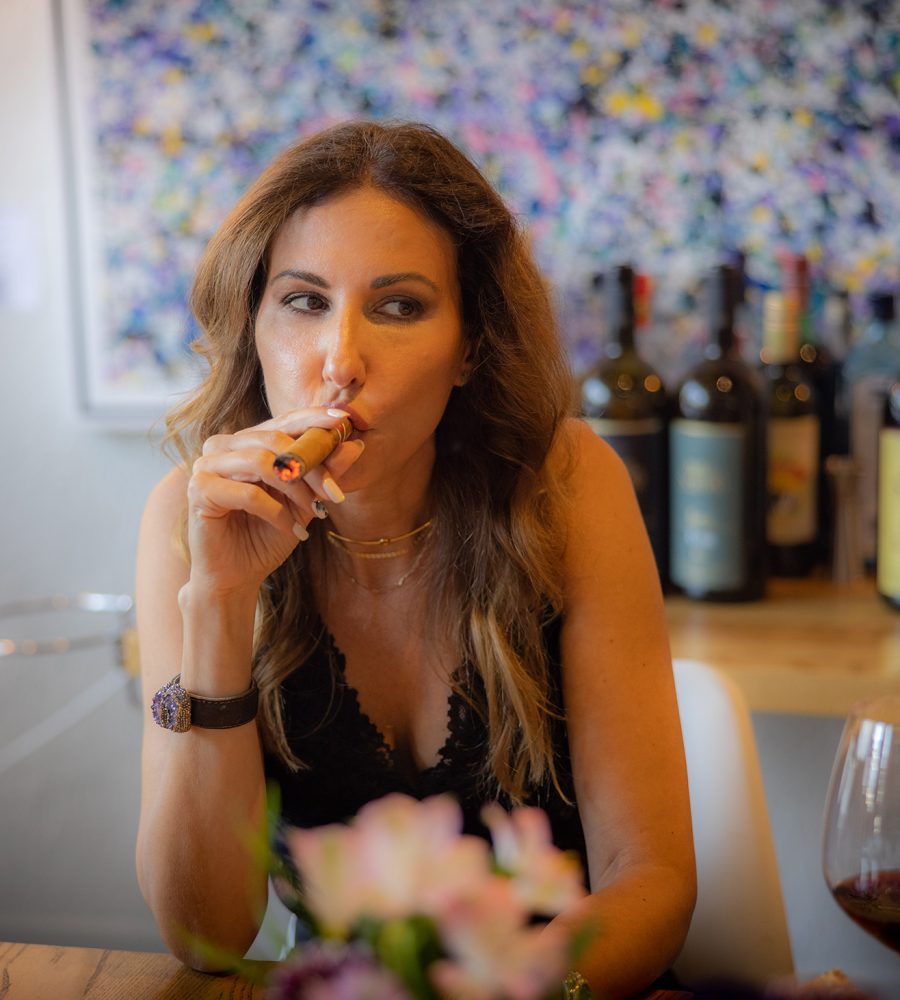 WHEN WOULD YOU SMOKE A CIGAR?
Smoking a cigar is reserved for those occasions when you're celebrating something special with friends and family. It's a social activity where people huddle together, and cigars facilitate conversation and laughter in the same way alcohol can. People let their guard down and open up. Meaningful discussions are had with cigars in hand.
WHAT DOES SMOKING A CIGAR MEAN TO YOU?
I love that cigars have been associated with strength, confidence, and self-assurance. From the movies I've watched to the groups of smoking men and women I've witnessed, smoking a cigar exudes sex appeal. The act of slowly releasing the smoke through an ajar mouth is sexy to watch. Premium cigars are a delicacy like expensive wine, liquors, and chocolate, which are meant to be savoured and appreciated.
HOW WOULD YOU DESCRIBE THE EXPERIENCE OF SMOKING A CIGAR?
The act of smoking a cigar is seductive. It requires that you be present to what you are doing in that moment and take it all in through your senses; noting how the experience is making you feel throughout your body, what flavours you taste on your tongue, and the smell of smoke in the air. It's not an activity that you do hurriedly – quite the opposite. Cigar smoking requires that you slow down, unwind, settle into your chair (or hot tub), and take pleasure in the experience.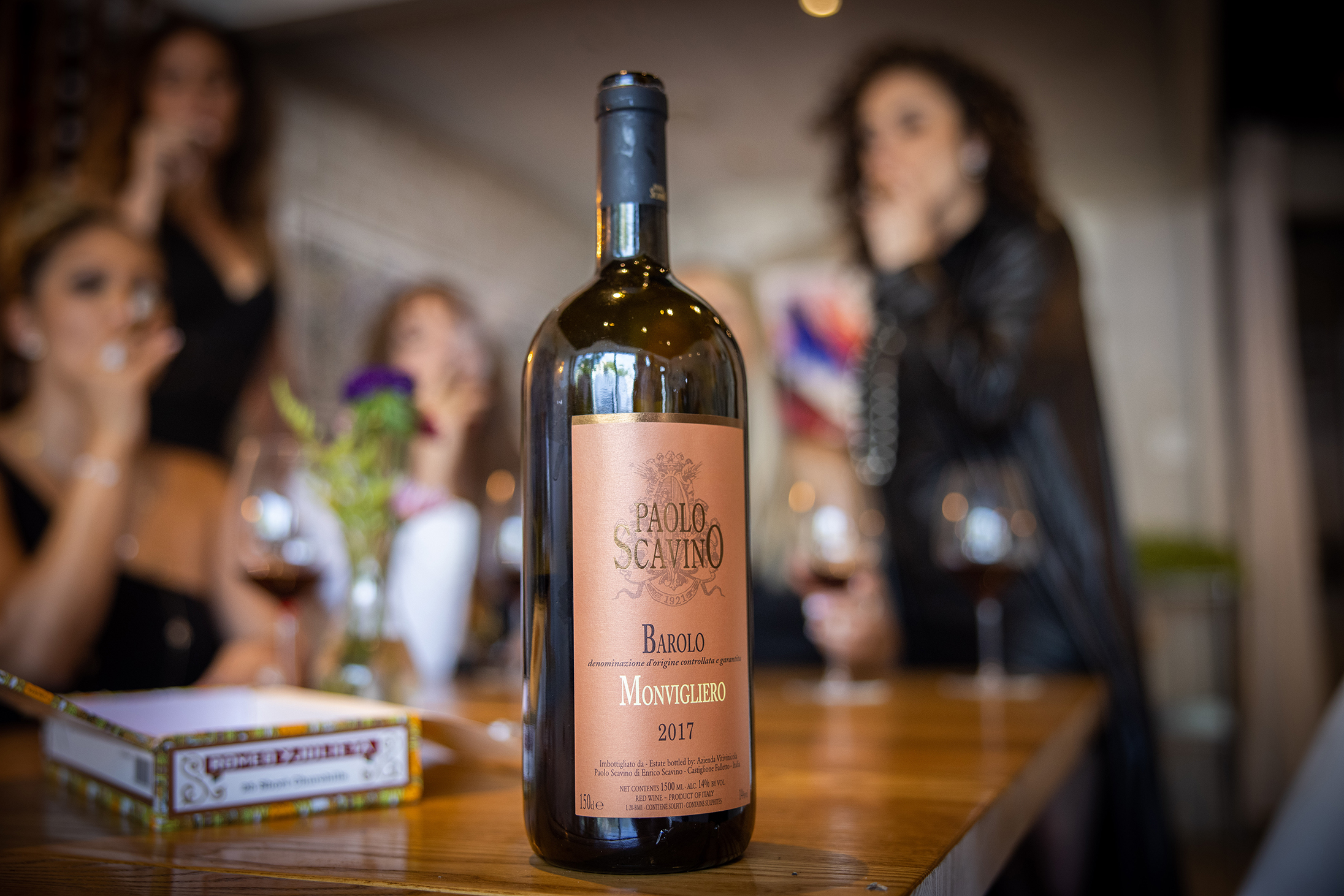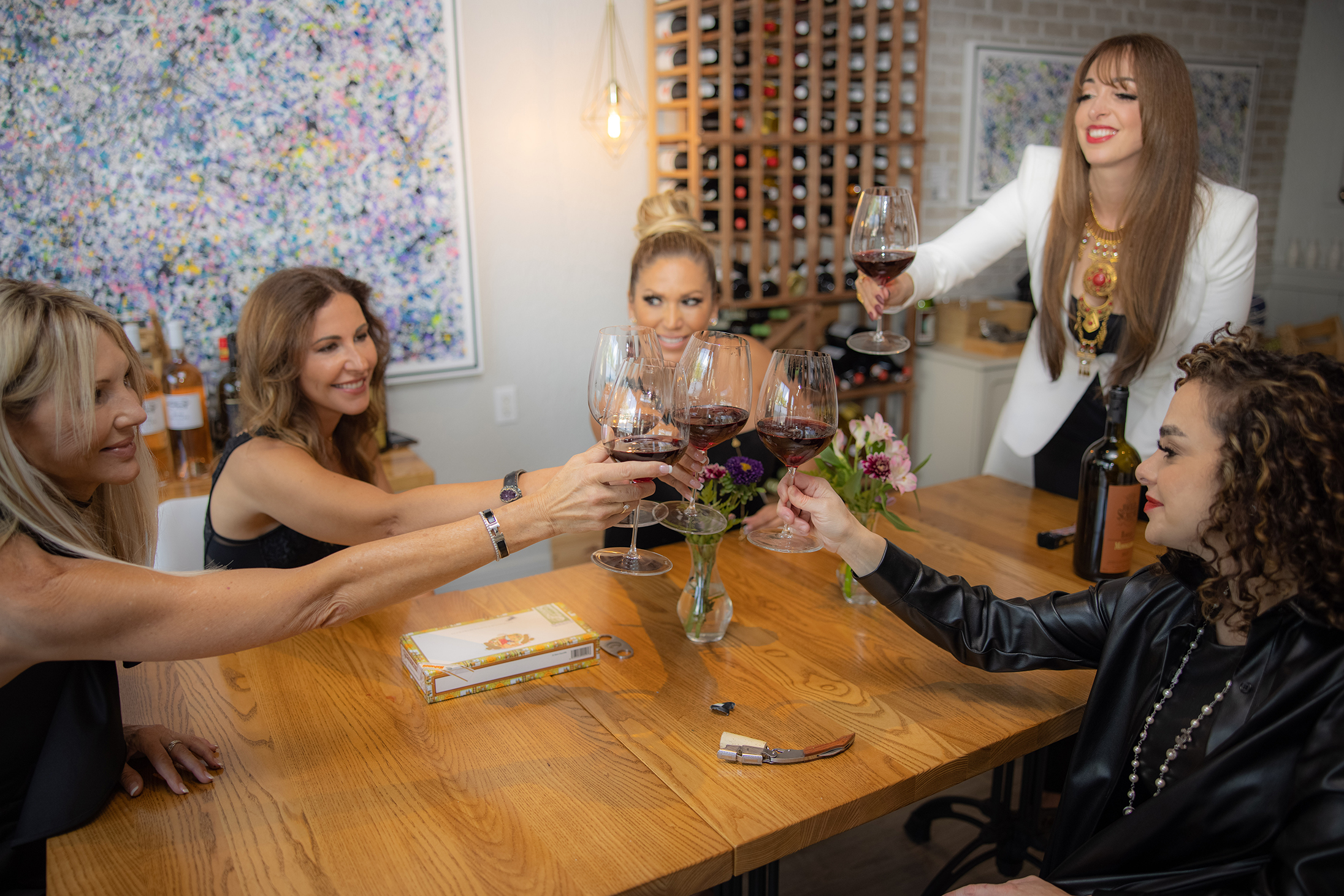 After having enjoyed their cigars in and outside of The Wine Bar, the women take a final moment to luxuriate in the remaining flavours in their mouth while letting the cigars rest on the side of an ashtray to eventually going out on their own.
The afternoon provided a tantalizing escape, as the cigar and wine's wonderful buzz left the women feeling relaxed and at ease. There were moments shared in lively chatter and others in smoky silent selfreflection. After expressing gratitude for the time they had passed together, the only thing left to discuss was when they could find time, not too far in the future, in their busy schedules to share another sultry afternoon together along with Paolo Scavino and Romeo y Julieta.