Artificial Intelligence (AI) is becoming the lifeblood of global innovation, revolutionizing industries, and transforming the way we live and work. As machine learning and predictive analytics become increasingly sophisticated, AI is beginning to redefine the boundaries of what's possible. From personalized online experiences to self-driving cars and advanced healthcare solutions, AI is creating an era of endless possibilities. the pursuit of friendship, knowledge, discovery, and luxury.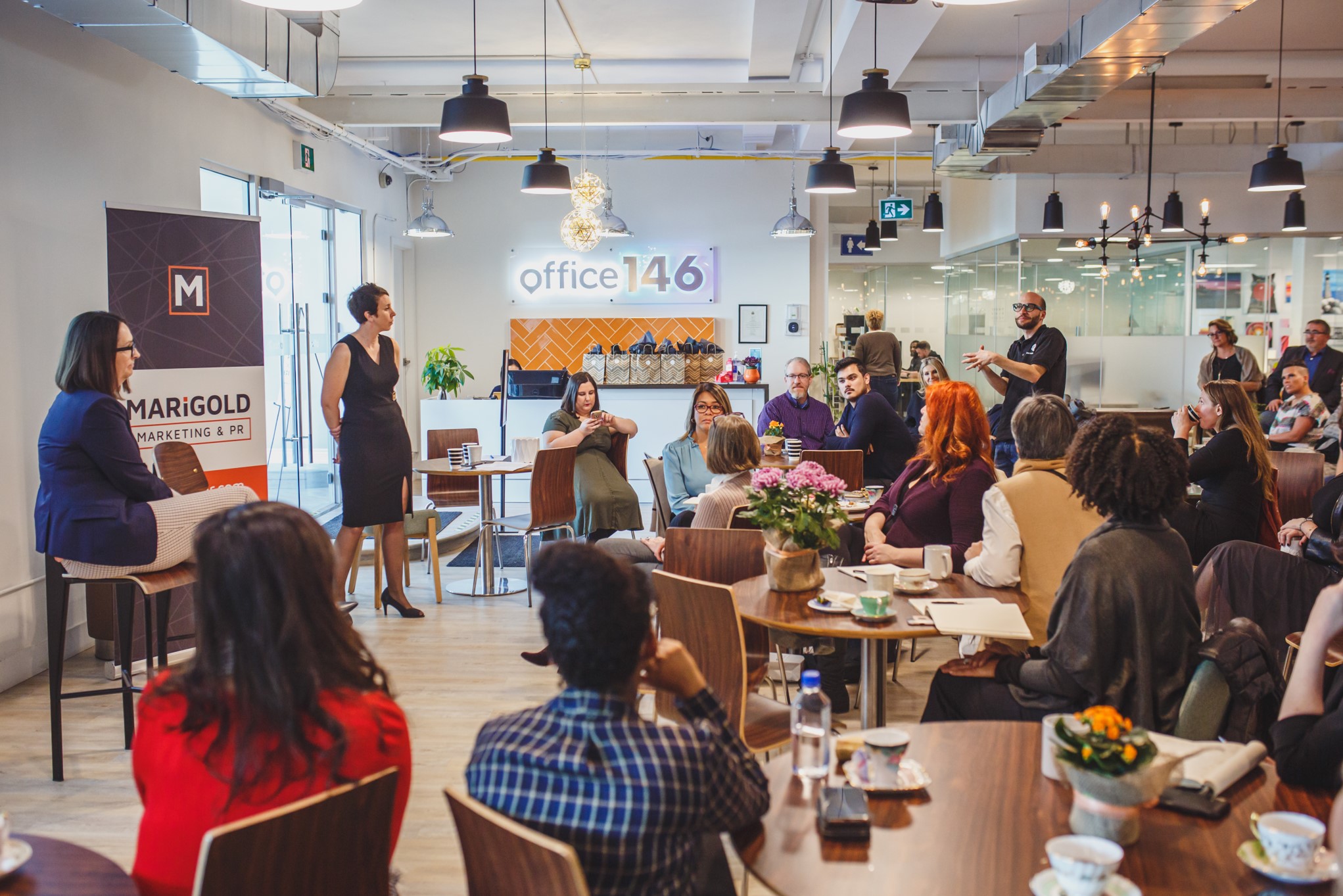 While AI innovation is a global trend, specific regions are emerging as critical hubs. Toronto, often dubbed as 'Silicon Valley North,' is one such epicenter. The city boasts a vibrant AI ecosystem, nurturing cutting-edge research and encouraging entrepreneurship. Supported by renowned universities, an influx of top-tier AI talent, and a businessfriendly environment, Toronto is carving out a significant place for itself in the global AI arena.
The exciting developments in AI are naturally drawing attention and capturing the imagination from venture capitalists (VCs) and investors worldwide. There's a palpable buzz around AI, with it being heralded as the future of tech and a key driver of the next wave of economic growth. AI has grown beyond being a futuristic concept to a powerful tool delivering concrete business results, creating investor confidence, and generating momentum in capital markets. This, in turn, has led to an uptick in funding for AI start-ups, providing them with the necessary resources to develop and scale their innovative solutions. Once cautious of the nascent technology, VCs are now enthusiastically supporting the AI revolution, leveraging Toronto's vibrant tech scene and AI ecosystem. In 2021, AI start-ups raised a record $62.3 billion in funding, signifying a growing interest from the business community and retail investors. The potential for transformative impact and substantial returns on investment has positioned AI as an exciting investment frontier.
Among the trailblazers in Toronto's AI innovation scene is is a potent powerhouse for AI start-ups, AI Venture Lab. They are an incubator focused on accelerating the growth of AI based innovation. Situated within Office 146, AI Venture Lab provides an ideal environment for AI-driven start-ups to thrive. Brian Armstrong, co-founder of AI Venture Lab, sums up the Lab's mission, saying,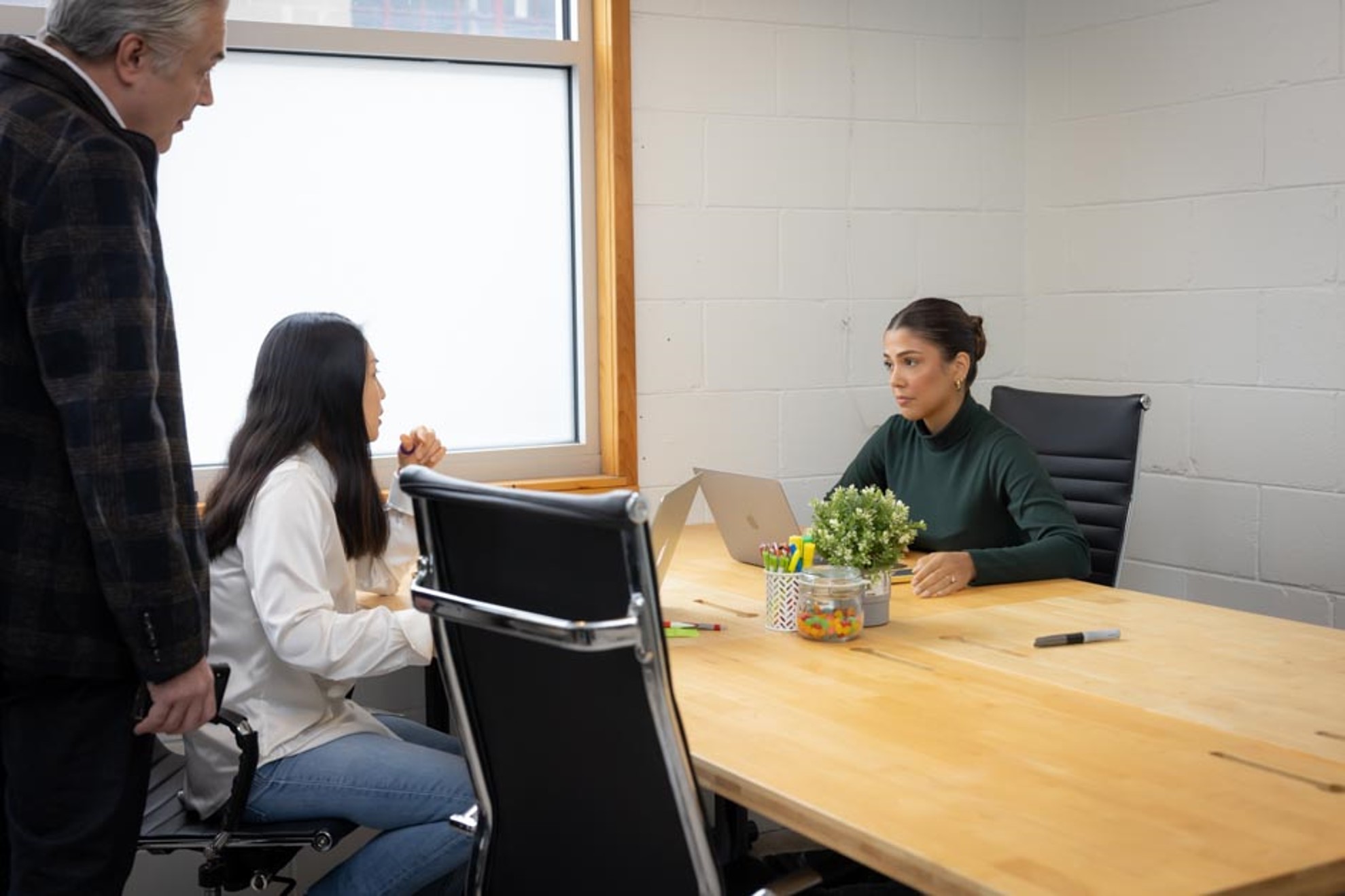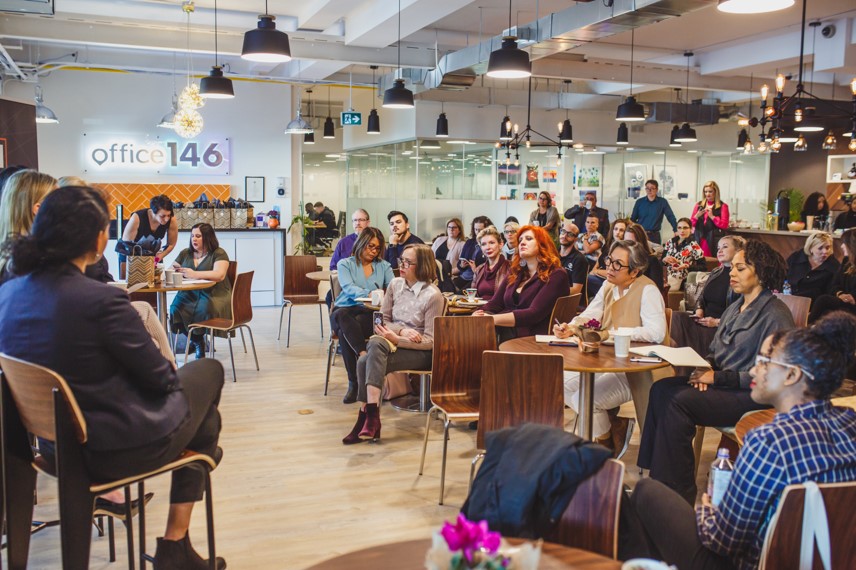 WE'RE MORE THAN JUST AN INCUBATOR – WE'RE MENTORS, COLLABORATORS, AND FACILITATORS OF POWERFUL CONNECTIONS AND A ROBUST INVESTOR NETWORK.
Andil Houlder, the other half of the founding team, underscores the importance of their venture in the broader tech ecosystem. "In the rapidly evolving world of AI, start-ups need more than capital; they need guidance and a supportive environment to navigate the path from ideation to realization. That's exactly what we strive to provide at AI Venture Lab.
AI Venture Lab isn't just a launchpad for new businesses. It's a catalyst for innovation, fostering a community where creativity, collaboration, and technology converge. The Lab's unique position allows it to bridge the gap between AI start-ups and potential investors, making it instrumental in shaping Toronto's AI landscape.
As the world continues to witness the transformative power of AI, initiatives like AI Venture Lab will play an increasingly important role. By nurturing talent, fostering innovation, and facilitating powerful connections, they're helping turn AI-based ideas into reality, propelling AI startups to new heights, and solidifying Toronto's position as a global leader in AI innovation. In Houlder's words,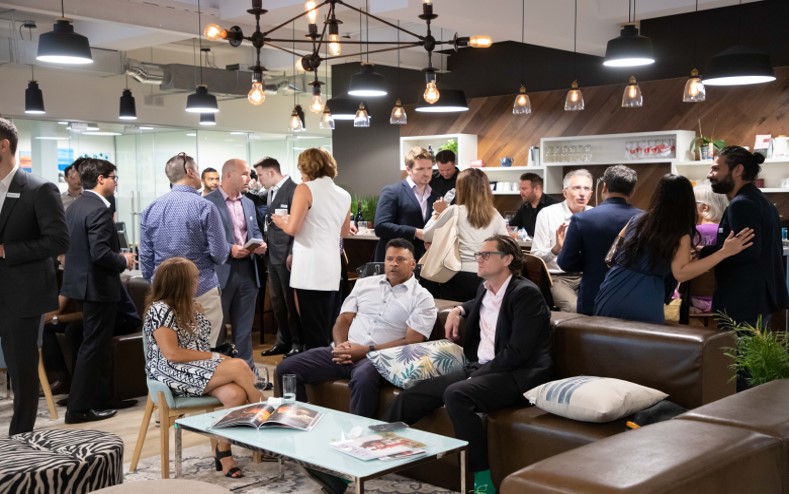 WE'RE NOT JUST SHAPING THE FUTURE OF AI START-UPS; WE'RE CONTRIBUTING TO TORONTO'S JOURNEY AS A GLOBAL AI HUB.
AI Venture Lab doesn't just focus on AI as a technology; they take an ecosystem approach. They understand that successful AI innovation requires more than cuttingedge tech—it needs a thriving community of talented people, supportive mentors, strategic partners, and engaged investors. They also recognize the importance of leveraging Toronto's diverse and inclusive culture, which has become a key driver in its rise as an AI hub.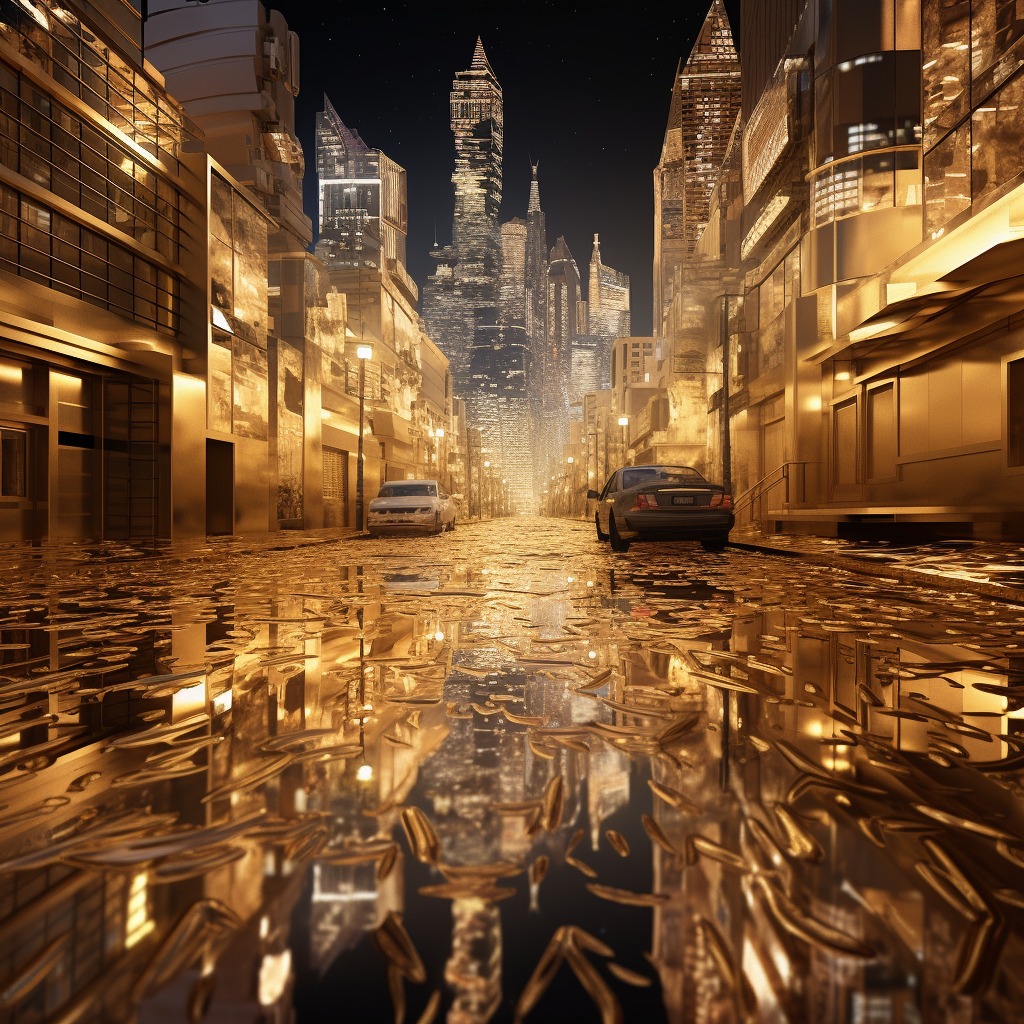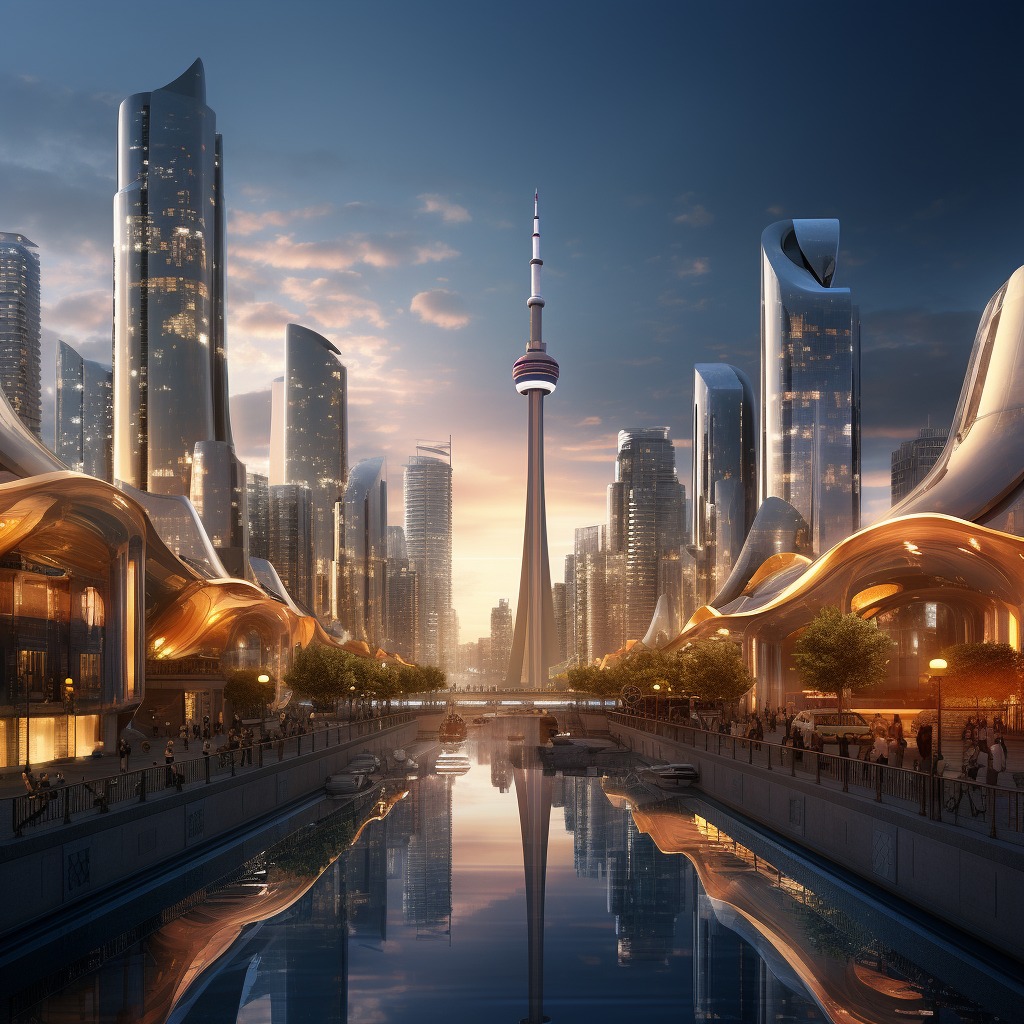 Brian Armstrong, views this as a key strength. He states, "Our location within Office 146 puts us at the heart of a vibrant business ecosystem. Here, we foster a culture of collaboration and innovation, where entrepreneurs can interact with over 100 businesses, each contributing to the innovative and success-driven culture that defines us." He also adds ""Innovation doesn't happen in isolation!… We're proud to offer a platform where innovative ideas meet venture capital, where budding start-ups can connect with seasoned entrepreneurs, and where AI has the potential to transform dreams into reality.
Indeed, AI Venture Lab isn't just helping start-ups to grow; it's also helping to grow the overall AI ecosystem in Toronto. They're forging a path that others can follow, creating an environment where the city's best and brightest can gather to create the AI innovations of the future. Moreover, AI Venture Lab serves as an intersection point for venture capitalists and AI start-ups. By integrating the Lab into Office 146's broader business community, they've created a direct link between the businesses they support and a network of investors for every stage of the capital journey from angel investment in pre-seed rounds to capital market support during IPO efforts.
According to Andil Houlder, "We are a nexus for visionaries, dreamers, and disrupters in the AI space. We provide more than just a launchpad for businesses; we offer a vibrant community and a direct connection to the pulse of the global AI and investment scene. This fusion of talent, innovation, and capital is what sets AI Venture Lab—and indeed, Toronto—apart.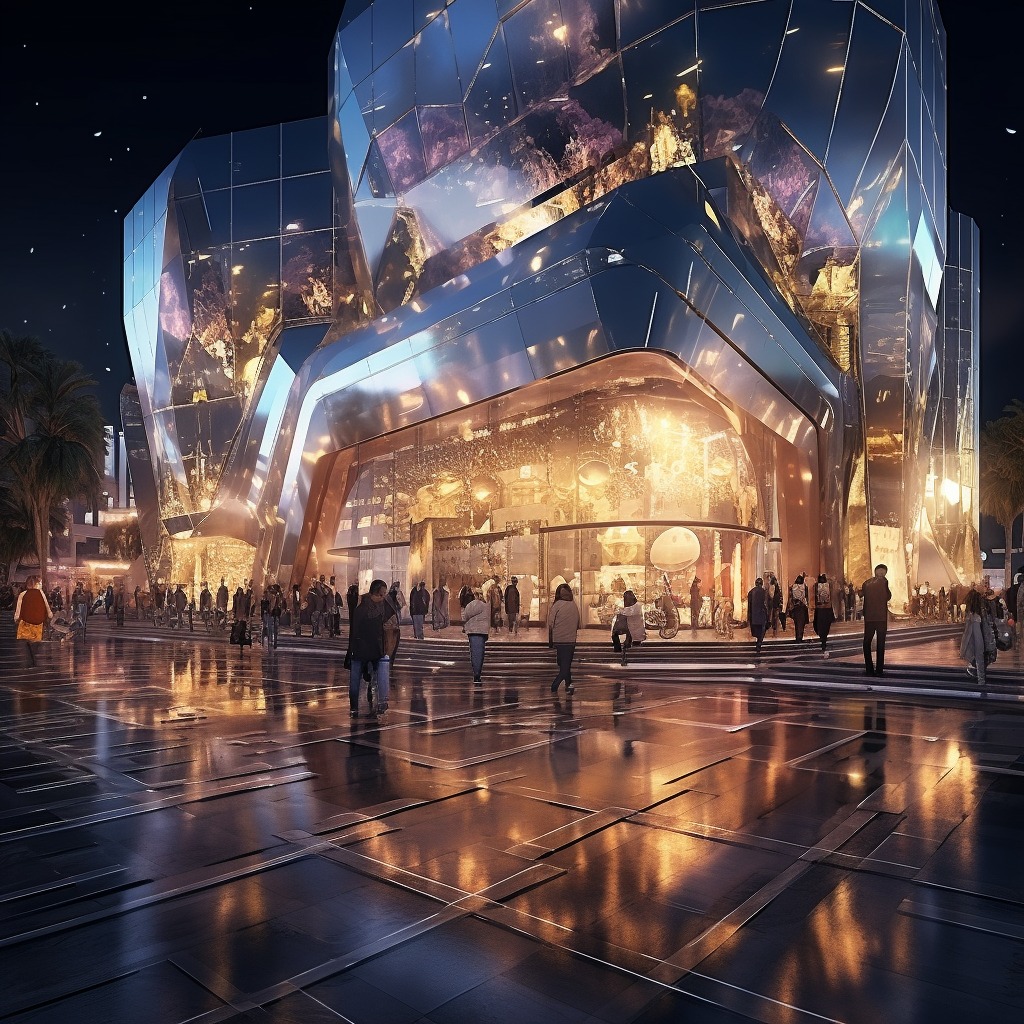 EVERY DAY, WE SEE THE TRANSFORMATIVE POWER OF AI IN ACTION. IN THE HANDS OF OUR CITY'S MOST TALENTED ENTREPRENEURS, THIS TECHNOLOGY ISN'T JUST CHANGING BUSINESSES— IT'S CHANGING THE WORLD. WE'RE PROUD TO PLAY A PART IN THAT JOURNEY
As we look to the future, it's clear that the impact of AI will only continue to grow. With its vibrant start-up scene, deep pool of talent, and supportive government policies, Toronto is well-positioned to remain at the forefront of global AI innovation. Initiatives like AI Venture Lab are not just shaping the future of the city's tech ecosystem; they're helping to shape the future of the world.
This sentiment echoes the grand vision of AI Venture Lab: to bring AI's potential to the fore, to turn ground-breaking ideas into successful ventures, and to propel Toronto's status as a global AI hub even further.