When the name Robert De Niro is spoken it commands respect owing to any one of his iconic film roles. Take Vito Corleone in The Godfather: Part II (1974) or Travis Bickle in Taxi Driver (1976); the actor's unrivaled ability to meld the benevolent bad guy, gangster persona with an undercurrent of sorrow and compassion makes him the classic hero actor that audiences stand up and cheer for despite the characters corrupt virtues or dark psyche.
Born and raised in New York City to parents who were both respected artists, De Niro made his acting debut at the age of 10 as the Cowardly Lion in a stage production of The Wizard of Oz. During his teen years, De Niro joined a rather unassuming Italian street- gang who nicknamed him "Bobby Milk" because of his pale complexion. Not much of a troublemaker, his time with the "gang" provided De Niro with the tough bravado that would later transition to many of his macho roles.
Captivated by the movies, the young De Niro quit high school at the age of 16 to pursue acting. Following a soul searching crosscountry journey to California and a stint of off-Broadway productions during the 60's, De Niro made his film debut cast alongside Jill Clayburgh in Brian DePalma's The Wedding Party (1969). Robert De Niro had found his calling.
Today the 71 year-old actor, writer, director and producer, boasts a long list of film credits, cameos, and behind the scenes performances that have earned him two Academy Awards including Best Supporting Actor, The Godfather: Part II (1974) and Best Actor, Raging Bull (1980), and have garnered him the accolade "legend." Spanning a 45-year acting career that shows no signs of slowing down, this remarkable on-screen talent who can take it from wise-guy to lighthearted comedic roles without skipping a beat, is an off-screen entrepreneur and philanthropist whose friends, colleagues and coworkers simply call Bob.
During his teen years, De Niro joined a rather unassuming Italian street- gang who nicknamed him "Bobby Milk" because of his pale complexion.
The man behind the actor, De Niro is a die hard New Yorker that is true to his roots. A long time investor in the lower Manhattan Tribeca neighborhood, he owns the Tribeca area Greenwich Hotel and its restaurant Locanda Verde, as well as the Nobu and TriBeCa Grill. In 2002, along with fellow producers Jane Rosenthal and Craig Hatkoff, this Patron of the Arts launched the TriBeca Film Festival for the purpose of bringing business back to lower Manhattan after 9/11. At odds as to how long the film festival would last, De Niro's spirit of the cinema continues to bring an international voice of diversity through film to the streets of New York where he grew up.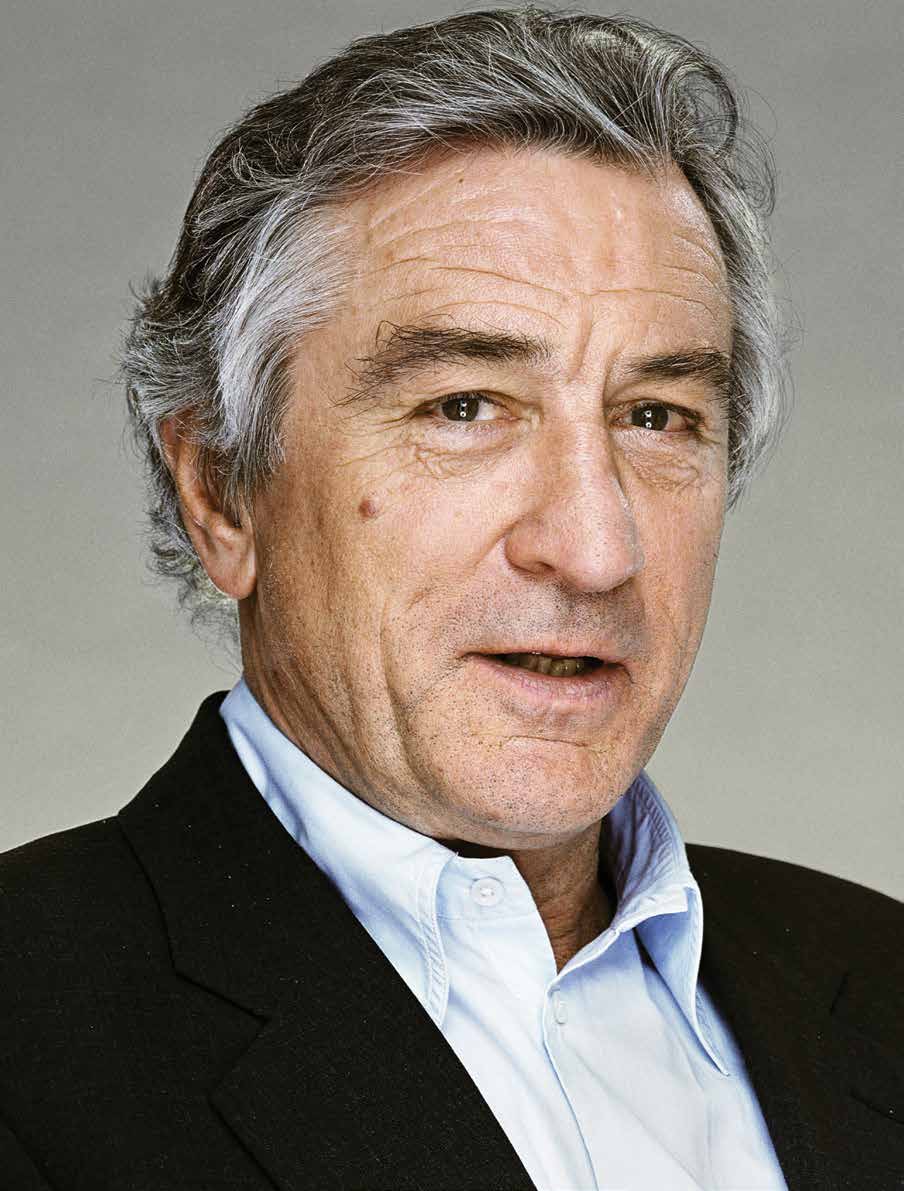 However, it is De Niro the son that is the most endearing facet of this intriguing, multidimensional individual. In a recent HBO documentary Remembering the Artist: Robert De Niro Sr., the actor gave his most candid performance in a moving portrait of his late father who lived openly as a gay man. Shedding the tough De Niro exterior, the actor delivered an intimate, often visibly emotional account of his father's life and legacy.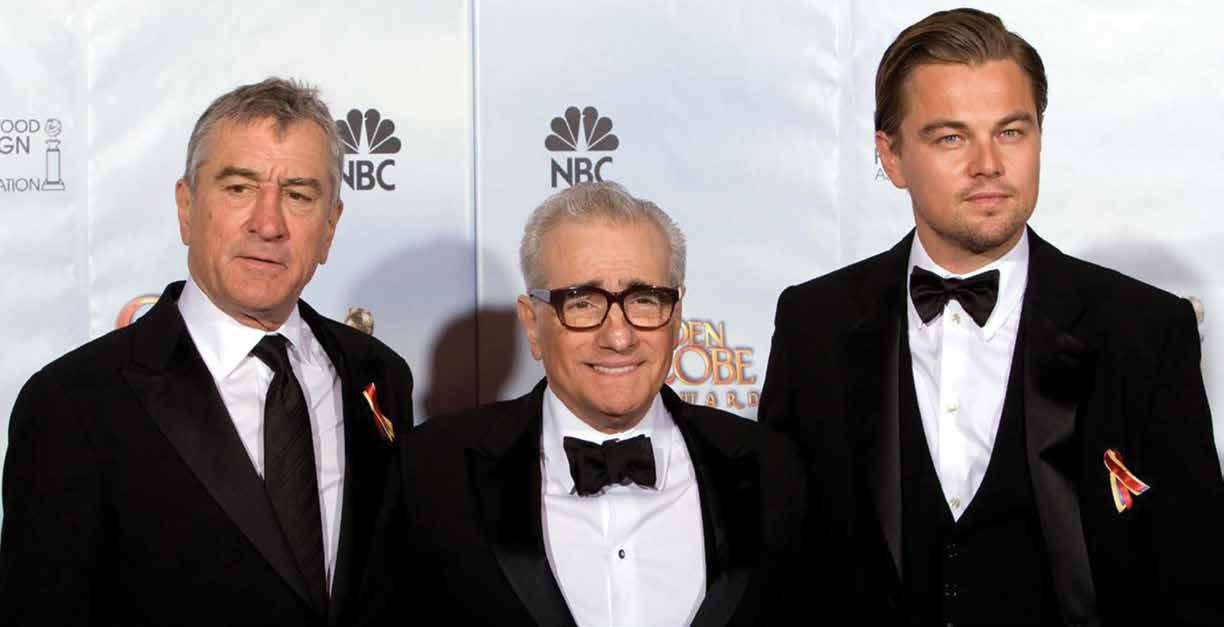 Reading from his father's diary, meandering through his father's studio, and discussing his own personal struggles with his father's memory, Robert De Niro Jr. paid homage to a father who's name he shares and who's incredible artistic contributions he hopes will live on for generations to embrace. What is on the Hollywood horizon for the actor whose dance card is perpetually full? A heistaction thriller co-starring Robert Pattinson entitled Idol's Eyes (release TBA), and The Irishman, a Martin Scorsese mobster film co-starring Al Pacino and Joe Pesci (2015). Bring it on Bob – De Niro fans can't wait! So, who is Robert De Niro? The complexity of De Niro makes him an enigma who will go down in history as one of the film industries greatest masters of the trade.