With the Food Network Canada premiere of season three, a new host in former CFL player Brad Smith and the distinguished Mark McEwan added to the menu of already finely seasoned Canadian chef-judges, Chopped Canada, produced by Paperny Entertainment, is once again ready to deliver it's notable, engaging, skilled food competition. The series continues to keep viewers at home on edge observing the talented competitors striving to make extraordinary dishes under the buzzer for their chance to win $10000 and the title of Chopped Canada Champion. With a calibrated palate, precision and the ability to work under a strict time restraint, the chefs' goal is to deliver the finest tasting and well plated dish from the often baffling ingredients in their "mystery basket". Presentation is key on many notes within the Chopped Canada realm, but not necessarily on the fine china alone. Each episode brings forth the panel of elite judges that many times outshine the course they are conferred as they trade in their chefs coats and aprons for their striking, fashionable styles.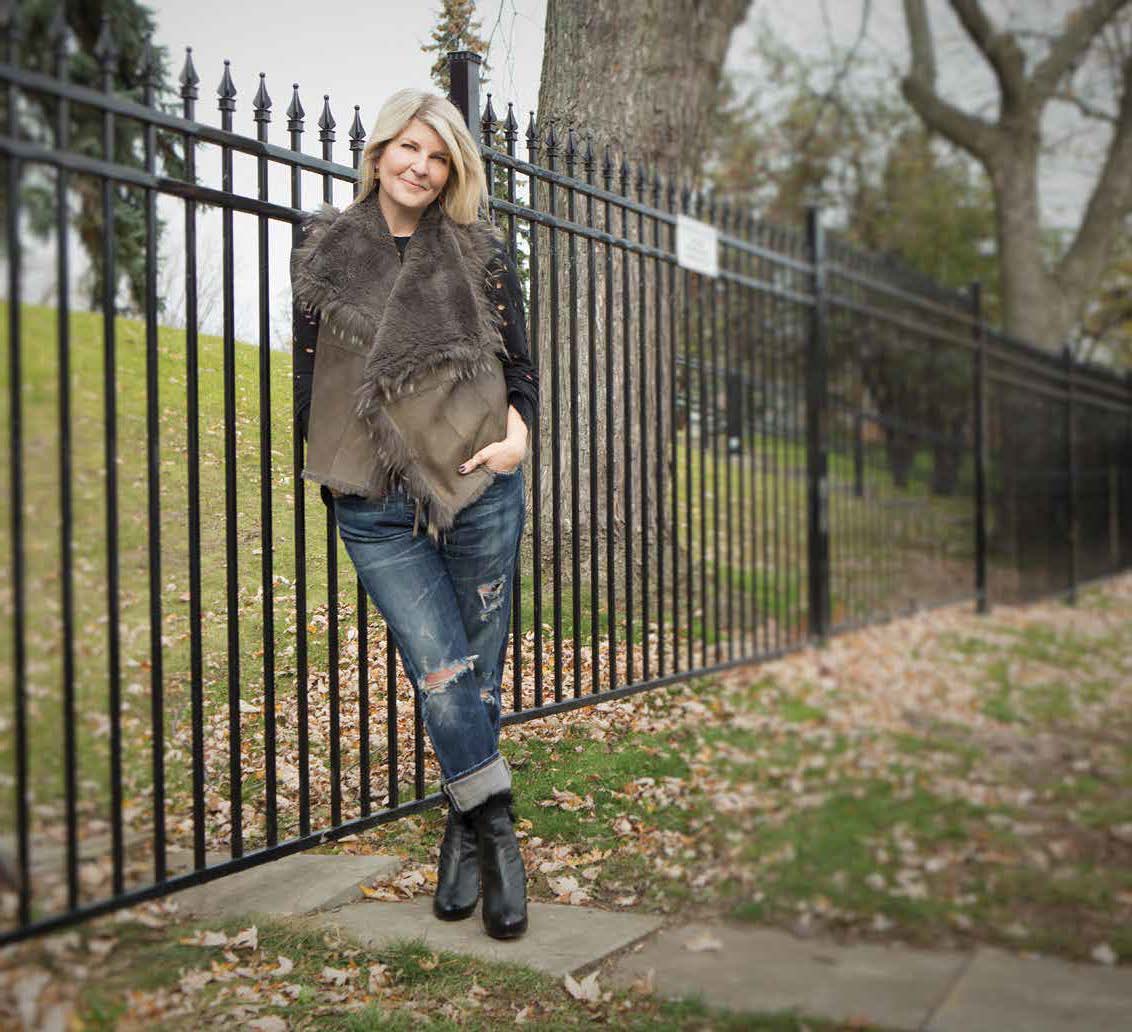 The one behind cooking up these looks is the fashionably adept stylist Lisa Williams. With a plethora of male celebrities that she has wardrobed under her belt, including Martin Short, Drake, Benedict Cumberbatch, Jon Montgomery, Russell Peters and so many more, Lisa likes to go with not only the individual body and what's in season but she tends to cater to the subject's particular personality. In the case of dressing chefs as opposed to other successful gentlemen, Williams vouches, "Like their food, the dishes that they have distinguished themselves with and their personal culinary style, they all do have a unique style profile from a fashion perspective. To me I almost feel that each of them is a recipe and that for me dressing them is equivalent to the mystery baskets on the show."
One of the challenges with wardrobing the reality cooking series for Lisa, is that the show is shot in the summer months of July and August and airs the following January; this season being a tad earlier (November 28th) with the first ever prelude Teen Tournament. "So we are dressing for Winter in a different season and that sometimes is a bit of a scramble on my end," admits Williams. "I'm really looking in different places and trying to work ahead with my suppliers, and I do have such wonderful suppliers." This is evident as Lisa boasts about the shops that truly bend over backward to assist in making her styling dreams a reality for her stars. "I go in weeks ahead of time working on each judge one by one." Honourable mentions for supplier support go out to the fabulous Melissa Austria and Mallory Hood of Gotstyle, the lovely Heather Dann at John Varvatos, wonderful Deb Adamo from Personal Shopping at The Bay, and the entire incredible staff of Over The Rainbow in Yorkville. The one exception to the pulls that Williams does for each of the diverse characters of the show is chef Susur Lee. "Brenda, Susur's wife, and I are dear friends and she has such a fantastic sense of style both in terms of wardrobe and design. She really is his personal shopper, and then she and I work together on selecting pieces that will work best for the show."
When asked if Williams ever has moments where she has to talk the judges into styles that they typically are not accustomed to wearing she replies, "It's not something I do very often. There are times that a chef will ask me my true feelings on their ensemble, and if I truly do like it I'm upfront and let them know how fabulous they really do look. If I'm waffling even a hair, and if they're waffling, you know what we go back to the drawing board. I don't think that I'm doing my job properly if there aren't multiple options." Being one of the reasons that makes Lisa such an impeccable stylist to work with along with the kindness she presents to all that are fortunate to work with her. The bond that she has built with this culinary family at Chopped Canada that she outfits is very apparent. "People have to trust you, and they have to believe that they can tell you if there is something wrong and you have to be open to that too." To have this recipe for styling success Lisa ideally puts others feelings forthright in order to make them feel comfortable at all times in what they wear. "They have such high standards and you want to be sure you bring that to them as well with the same degree of enthusiasm, dedication and professionalism." Tastefully spoken Lisa!