The Tenacious and Attractive Noah Huntley's Unabating Pursuit of Stardom
Editorial by Teresa Greco
From the young age of 11, Noah Huntley knew he wanted to be an actor.  Scoring his first part in the musical The King and I at the Connaught Theatre , whilst he attended Theatre School in the UK, he discovered a passion for acting which has never left him.   Noah has pursued his dream of being a famous actor with unyielding determination that has landed him roles in well-known film and TV productions.  Noah Huntley has most notably starred in the films  28 Days Later (2002), The Chronicles of Narnia: The Lion, the Witch and the Wardrobe (2005), Your Highness (2011) with James Franco, Snow White and The Huntsman (2012) opposite Charlize Theron and Kristen Stewart, and Dracula Untold (2014) with Luke Evans and Dominic Cooper.  Noah also regularly appears on TV, most recently in this summer's CW's Sci Fi Action TV Series Pandora alongside Priscilla Quintana, the Royals opposite Elizabeth Hurley, this past spring's TV film Harry and Meghan: Becoming Royal, and Netflix's youth drama Free Rei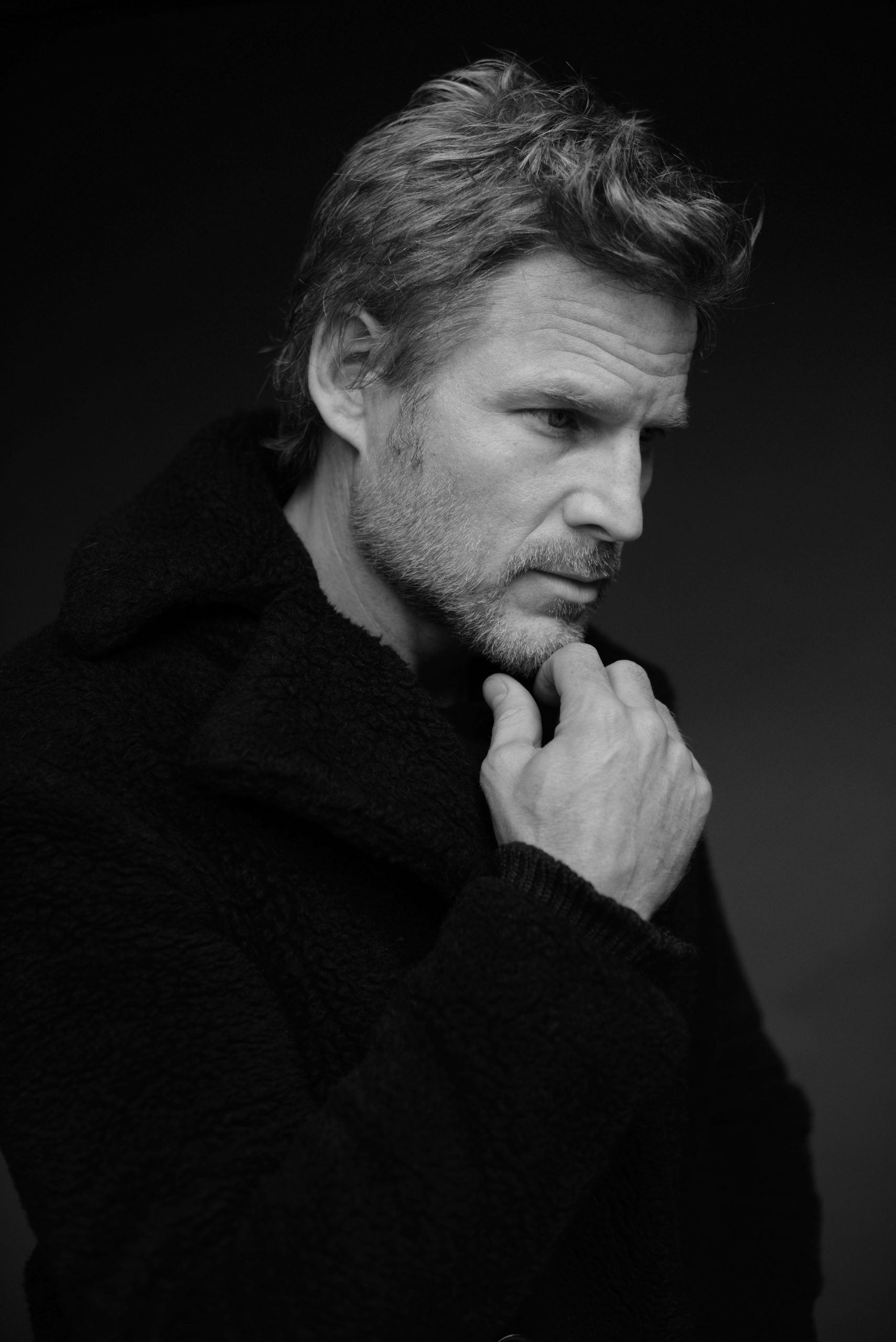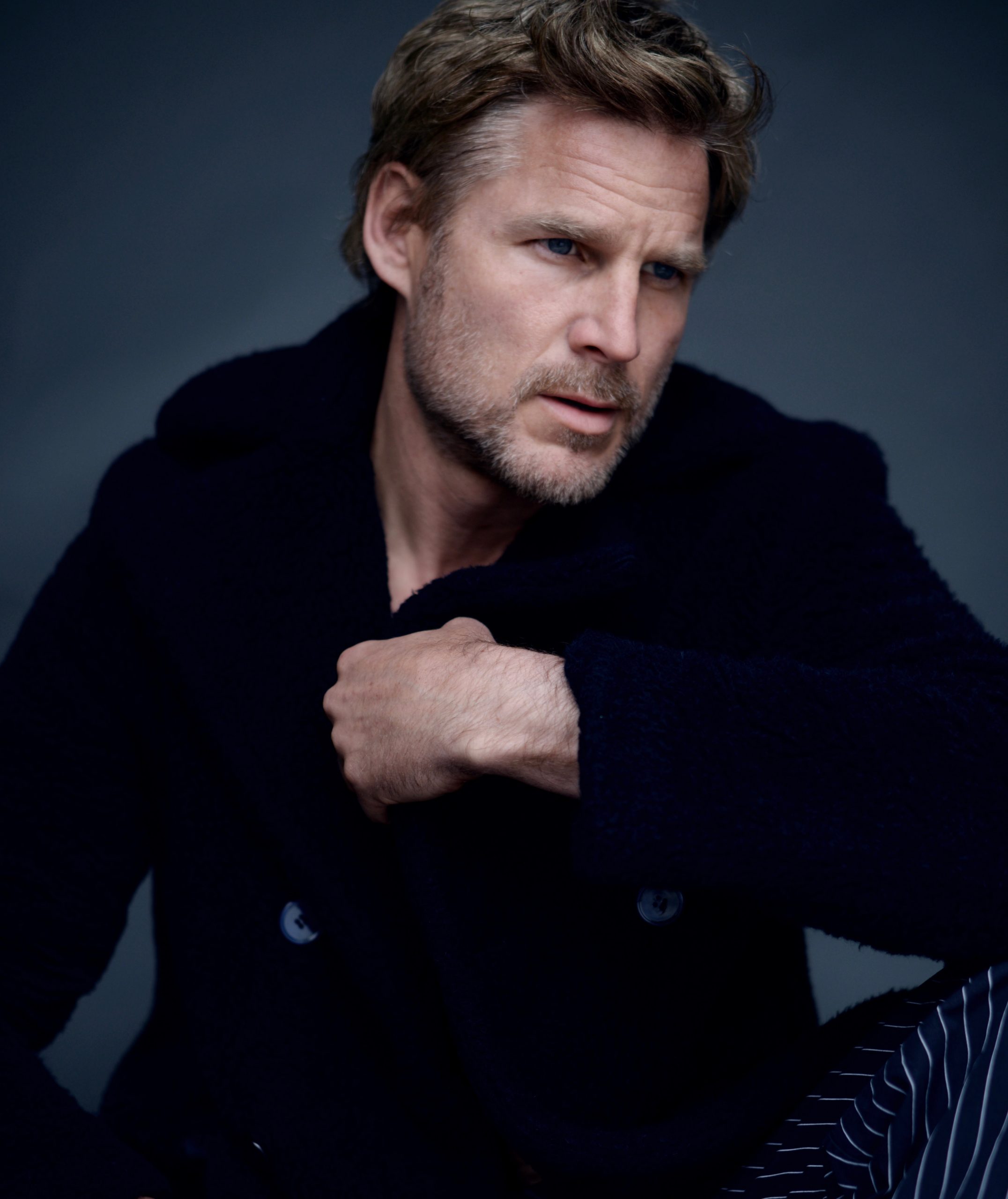 Huntley is currently filming the remaining episodes of Pandora, the CW Network's Sci Fi Action TV Series (set in the year 2199).  Pandora, which airs weekly in the US and Canada as of July 16, stars Noah Huntley as Professor Donovan Osborn.  A force of nature, Osborn is respected yet terrifying as the senior professor at an Academy for Gifted Students.   Osborn is arrogant and demanding, but also brilliant and incredibly intimidating.  For Huntley the role offers a welcome challenge as he describes Osborn's character as being, "strategic and tactical at managing numerous people and evaluating different scenarios."  "He (Osborn) also has a keen awareness of people's potential," which is a quality Noah states he can directly relate to himself.   The actor confesses, "I've always been interested in sci-fi," which explains why he is enjoying his role as Osborn immensely.
Noah Huntley is an English actor born in Sussex on September 7, 1974.   Noah was raised on a farm and comes from a large family of eight children, including being one of three sets of twin siblings.
"We were self-sufficient on the farm and we all had different responsibilities,"
he explains.   This rural beginning gave Huntley an appreciation for the beauty and richness of nature which has never left him.   Despite his busy filming schedule, Huntley tries to enjoy nature and being by water whenever possible in places like Dorset, England or when sailing on the waters of Marina Del Rey, California.  Noah accredits his self-sufficient and self-supporting attitude towards his life and his career to his family and his time on the farm.
"My family has always been supportive of my career as an actor," and "I have always felt a spiritual connection to nature because of my upbringing on the farm."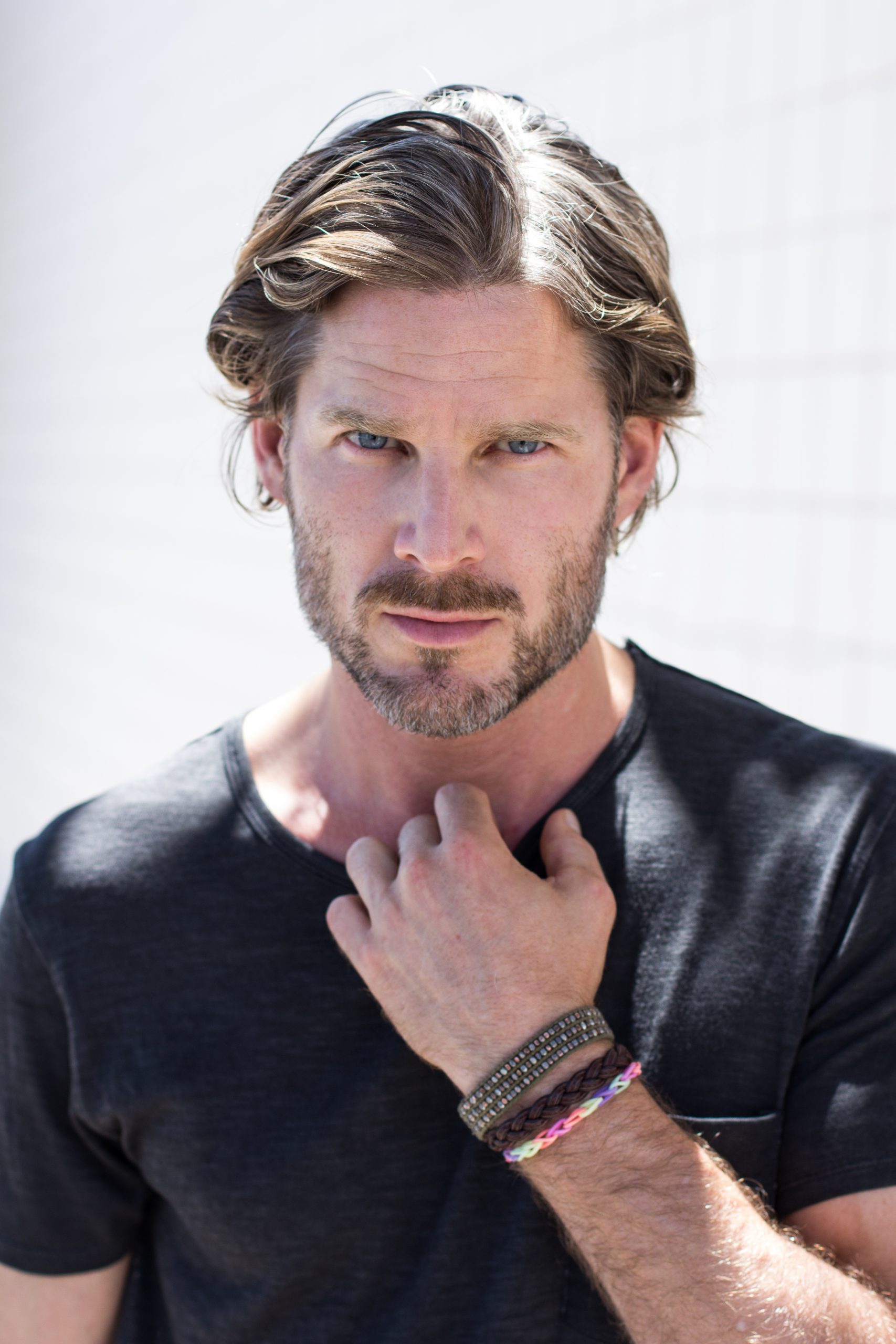 Independent and strong-willed by nature, Noah moved out at the age of 17 to pursue his acting career in London.  "I got an agent and I kept working basically until I was 19 or 20."  By the time he was 21, Noah was a well-known national actor in the UK playing long-haired hunk Luke McAllister in ITV's Emmerdale in the 1990s (one of Britain's best-loved and popular long-running soaps).   Noah's big break, however, came with the film 28 Days Later directed by Danny Boyle.  "Working with Danny Boyle was an incredible experience because he was such a unique and generous Director." he recollects.  Over the years, Huntley has played many different types of characters. To prepare for various roles, he says "it's usually about finding something in your own life or in your own character or personality that you can apply to a character that you're playing."  Mentors who have offered inspiration and encouragement to Noah in his acting career have been Jeff Bridges, Rutger Hauer, and Terence Stamp.  "They are actors with long standing acting careers who have spoken and written about the high and lows in this business, what it is like to be famous, and how to maintain a work-life balance which I drew inspiration and motivation from in times when you can't go out without being surrounded by a crowd as well as in times when you're having a hard time paying your bills."  Huntley shares how he read the books All Those Moments: Stories of Heroes, Villains, Replicants, and Blade Runners by Rutger Hauer and Terence Stamp's The Ocean Fell into the Drop: A Memoir.  "I learned so much about the hardships and triumphs of being an actor from these books," he confesses, insight he carries with him still to this day.
It is impossible not to notice and appreciate Noah's tall, sexy, and brooding good looks.  He is also a fashion ambassador, having starred in advertising campaigns for L'Oreal with Peter Lindbergh and Stella Artois with Annie Leibovitz.  Noah has also been featured in advertisements for Paul Smith, Cacharel, Nautica, and Bloomingdales, and in the international editions of GQ, Esquire and Harrods magazine.   When asked, Noah describes his personal style to be "rugged, smart casual."  You'll find Noah wearing a linen shirt, jeans and flip flops in his spare time when dressing "street casual" he expresses.  Fashion designers he is fond of are John Varvatos and English fashion designer, Katharine Hamnett.   "Katharine has been good to me," he shares, as Hamnett often sends pieces of her collection for him to wear.
Huntley is a vegetarian who loves to cook.  "An app I like to use is called HappyCow," he mentions.  HappyCow is an app that helps users find 100,000+ restaurants, cafes, and grocery stores in over 195+ countries around the world.    Travelling extensively for work, "as a vegetarian it's helped me find great places to eat all over the world."
In addition to finding solace when sailing, Noah practices yoga, tai-chi and meditation.  Noah remarks that he doesn't practice a particular type of meditation, saying, "If you can quiet your mind enough, then that's all you need."  In times when finding acting work was difficult, Noah relied on meditation and connecting to the Universe to get him through those times.  As a spiritual person, Noah mentions the occasions he spoke candidly to the Universe asking for assistance in making things happen for him in the earlier periods of his acting career.  The Universe definitely made things come together, as Huntley is now a well sought-after actor in both the UK and the US, with over 30 years of acting experience in both TV and film.  His career is so busy that he finds himself living between Los Angeles, New York and London as he juggles his acting responsibilities.
Noah, however, still finds time to be involved in charity work.  The organizations most dear to his heart include Greenpeace, the Actors Benevolent Fund, Bloodwise and Children of the Arts.  "I like Greenpeace for what it stands for and for how it helps the environment and the animals," he adds.  For the film The Chronicles of Narnia, Huntley offered to waive his salary and donate his proceeds to the Actors' Benevolent Fund, an organization which helps professional actors and stage managers who are in need of assistance.   Earning only residuals for the film, he decided, "I'll do it for free, and you can donate more money to my nominated charity and that's the way I prefer it to be rather than take any money for it."  His contribution to Bloodwise, UK's leading blood cancer research charity, has Huntley also running marathons.   Whenever possible, Huntley participates in marathons which Bloodwise organizes in different cities across the UK to raise money for this life-saving cause.   Noah's humble beginnings and early emergence into acting makes the Children & the Arts another important UK charity he supports.  This charity provides access to professional arts venues for young people who would otherwise grow up having had no, or very limited opportunity, to engage with the arts.
Huntley's resolute passion for the performance arts is apparent in the sharing of this fond memory.   He retells of the copious amount of time he spent watching independent films at Film Forum, a movie theater in Greenwich Village, Manhattan.  There were times when Huntley wasn't working, and he drew inspiration from the films being featured there during those scarce times.  "I'd go to the theatre in the afternoons and watch amazing independent films.  I've watched endless documentaries there.  They kept me motivated as an actor and inspired me to keep seeking out new possibilities."  This memory exemplifies Noah's commitment to his vocation his entire life.  His unwavering dedication to his career as an actor since his early childhood is a testament to someone living their true destined path.   Noah Huntley is indubitably on the path to greater success as an actor as he continues to pursue his career with unrelenting passion and perseverance.